Amaretto is a slightly nutty-flavored Italian liqueur that makes for a tasty addition to any liquor cabinet collection. Of course, you can drink it straight, but I prefer mixing it with other spirits to create delicious cocktails! Serve these drinks up at your next cocktail party!
Amaretto
Did you know?
Amaretto is usually made with almonds or apricot pits? It means "a little bitter" in Italian. I wouldn't have guessed that little fun fact because it's so sweet!
Use In Drinks AND Food!
There are lots of different uses for Amaretto in the kitchen, and quite a few brands that each vary in flavor. An important thing to remember when you're trying to figure out which one would go best with what you're serving and who you're entertaining.
Oddly enough, Amaretto isn't usually the first liqueur people think to use, but it is an excellent mixer for cocktails, and is equally amazing in desserts or special dishes… It can even be used to dress up fish or poultry!
Alcohol-Free Amaretto
'Lyre's Amaretti' is your alcohol-free brand. This is the perfect sugar substitute for desserts or food when entertaining guests considering it also happens to be nut-free, gluten-free, dairy-free, and vegan!
Just an FYI: since it's non-alcoholic, you can find it here on Amazon.
If you're in need of a budget-friendly brand, 'di Amore Amaretto' is the way to go. While it may be a little on the cheaper end, it doesn't lack in flavor! This Amaretto is super smooth and super sweet.
My Favorite Amaretto
DISARONNO
No matter how many brands of Amaretto I've tried, 'Disaronno' always takes the top spot on my list! It is truly the best (in my opinion) and popular for good reason.
'Disaronno' has a very strong almond taste, but surprisingly, it doesn't contain almonds at all! It's made with apricot kernels as well as hints of other herbs and fruits. A pretty genius creation, if you ask me… It is SO TASTY!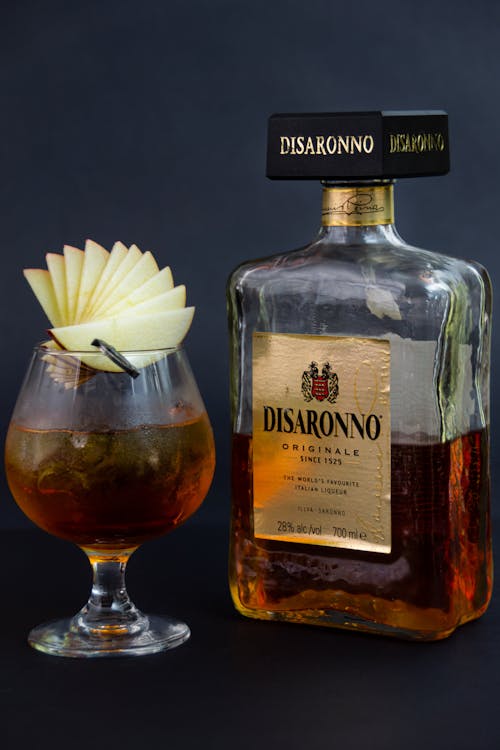 DISARONNO FLAVORS
The classic, "first-born" with a dominating aroma that is light on the palate. It is similar to simple syrup and blends well with so many different things; Meat dishes, sour cocktails, soda, and desserts.
A fairly new take on the classic version. Unlike the original recipe, Disaronno Velvet is similar to Kahlua or Bailey's and is a cream-based liqueur. While it's made to be sipped on the rocks, it can also be used in a cocktail and is perfect for coffee or dessert drinks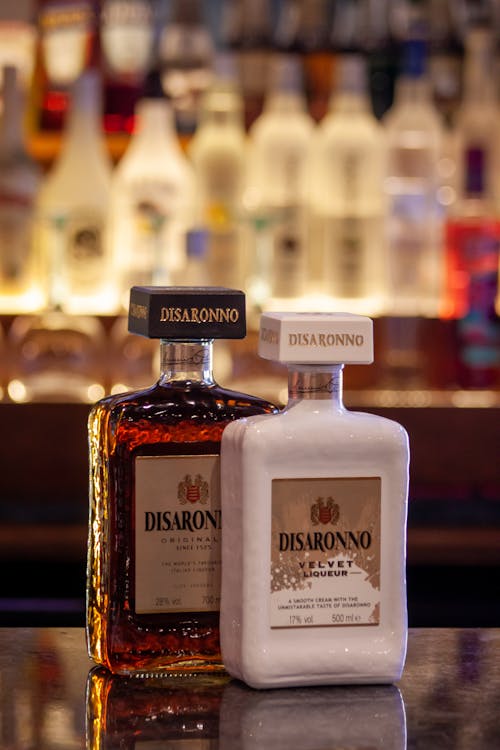 Time To Mix It Up!
If you are looking for some ideas for cocktail recipes that are tried and true, here are some recipes that won't disappoint!
When it comes to entertaining around the holidays or hosting casual get-togethers or dinner parties - whatever the occasion may be - You'll impress your guests (and your own taste buds) with these amazing creations!
Cheesecake is such an indulgent treat… Try it as a cocktail! Line the rim with a Graham Cracker Crust for the full experience. This cocktail can be made with Disaronno Originale or you can try the Disaronno Velvet to make it extra creamy!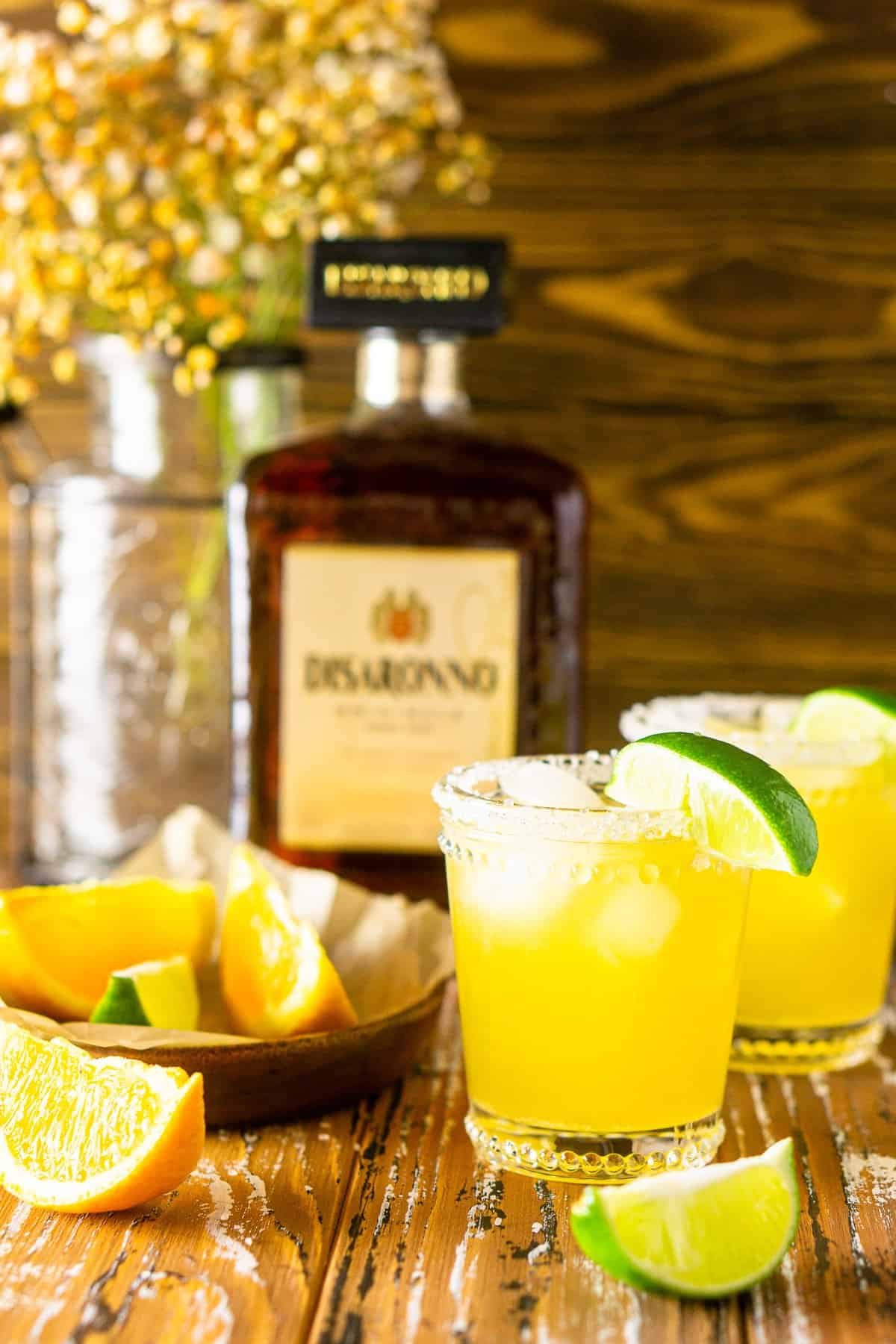 If you follow me on TikTok, you know I love a good Margarita! Amaretto may not seem like the most ideal liqueur to mix with when making a margarita, but it is a surprisingly delicious addition to this cocktail. Serve this the next time you play hostess and guests will be dying to know your secret ingredient!
A sophisticated mix that is excellent as a cocktail OR a shot! The only difference is that the cocktail is served over ice with an orange twist, and the shot contains just the two liqueurs. If you like sweet and fruity, this one is for you!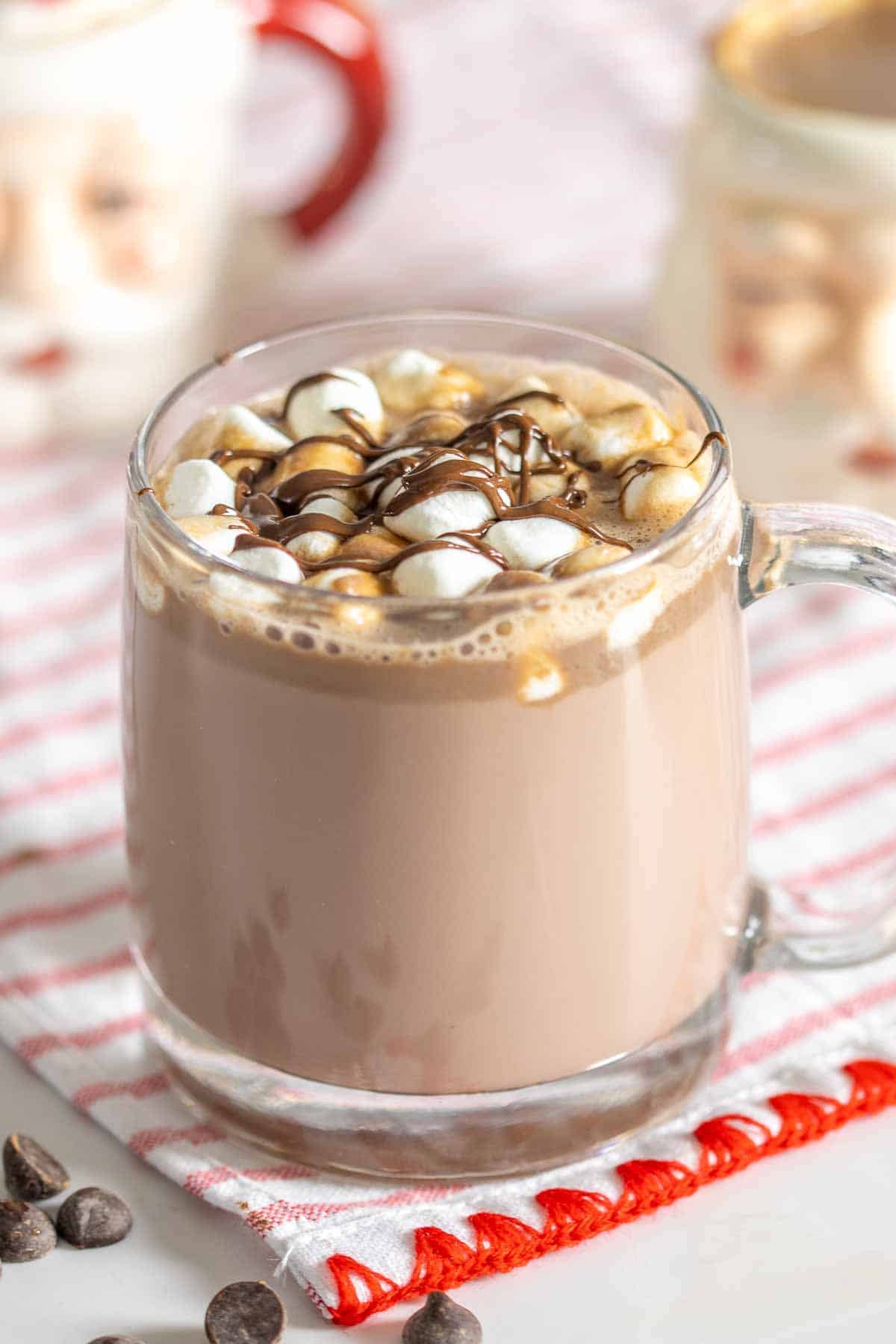 Hot chocolate is a must-have in my house and is enjoyed year-round. The kids love to add their own toppings while we adults like to add a little something special of our own. My hot chocolate recipe with a splash of Disaronno Velvet mixed in is to die for! Give it a shot… or two 😉
As refreshing as it is pretty, this is one you don't want to miss out on. Light and bubbly, simple and sweet - a cocktail that is sure to lift your spirits if you've had a tough day!
If you've ever had a Cherry Bakewell Tart, then you already know how delectable this cocktail is. If you haven't ever had one, be prepared for a new favorite! Seriously an excellent choice for an after-dinner treat!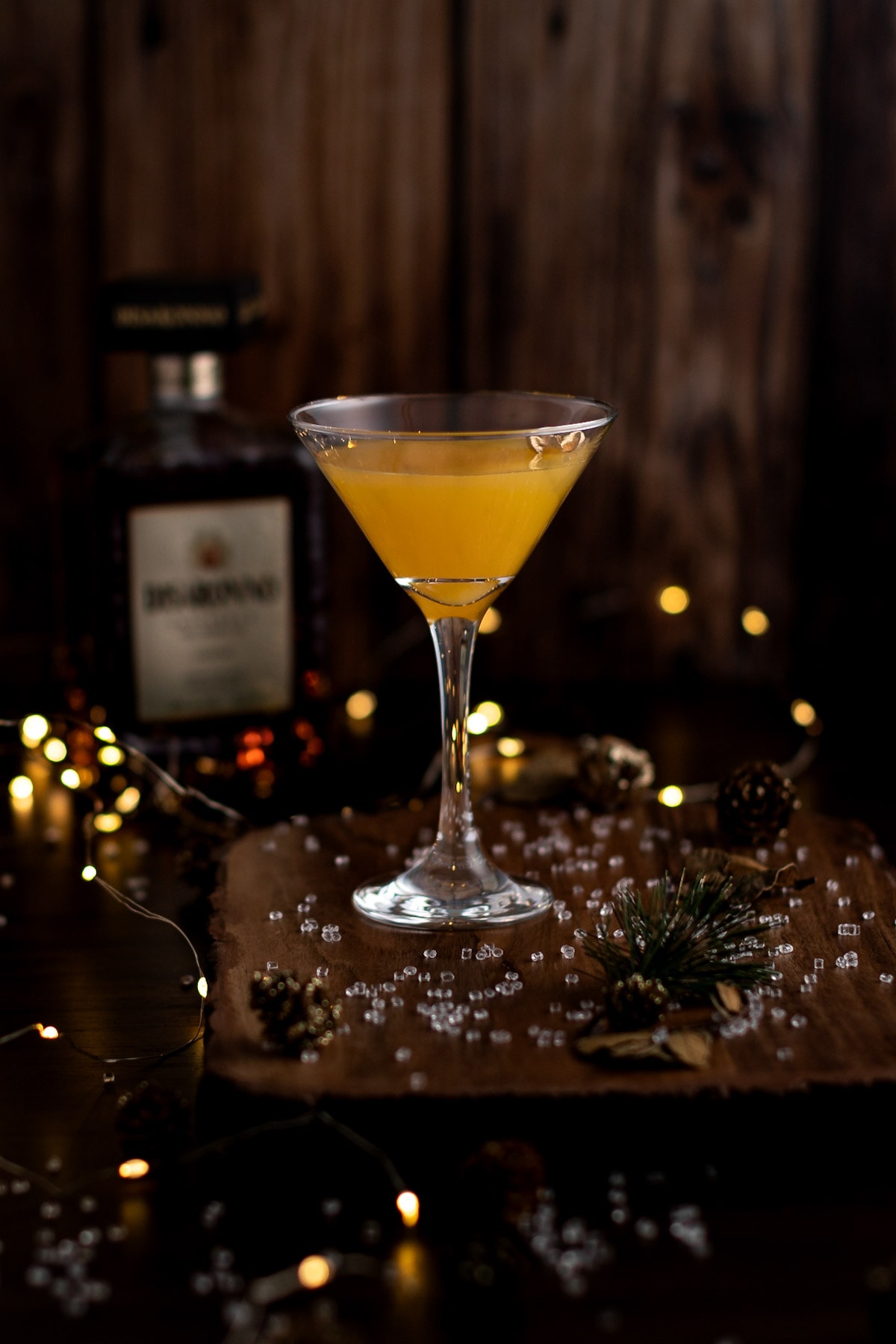 This spin on a classic favorite is a little different than your average Martini - an Amaretto Martini is a sweet cocktail. If you like peaches, you'll really love the flavor! SoCo and Disaronno joined together prove to be a scrumptious combination.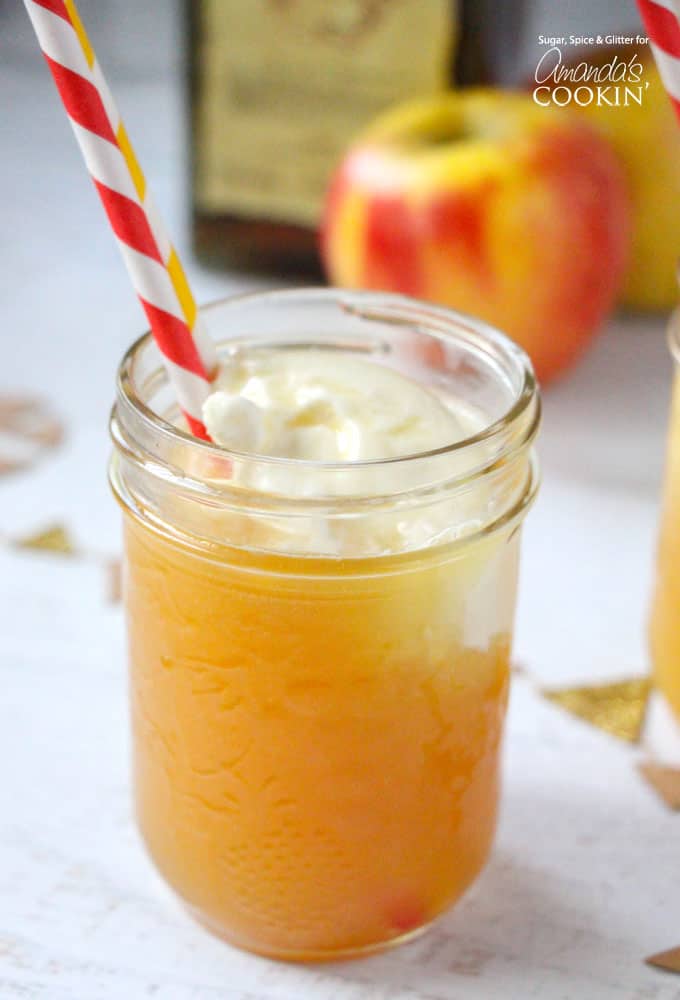 Dessert in a glass! This tastes just like apple pie and is even topped off with a scoop of vanilla ice cream. It doesn't get any better than that! Enjoy cold or warm. Tastes best with Disaronno Velvet for a rich and creamy mixture.
If you're a coffee lover like me, you'll totally appreciate this spiked version! It is super decadent and comes with a punch. Enjoy hot or iced, any time of day.
Don't let the cute umbrella and pretty garnish fool you… this drink is STRONG! If you need to tone it down a bit, add a little extra juice and it will be perfect. An excellent poolside combo!
If you want an idea of which cocktails to serve in which glasses, check out this post on Types of Cocktail Glasses.
Other recipes to add Amaretto to:
Keep in mind that cocktails aren't the only thing you can add Amaretto to for a more unique flavor.
SO MANY recipes can be tweaked by adding just a dash of this savory liqueur - With or without the alcohol. Even if the recipe doesn't necessarily call for Amaretto, play around with a few and see what you think! You never know what you may come up with 😉
Recent Posts To Check Out:
Amaretto Sour Cocktail
A classic staple at the bar, perfect for any occasion - Not to mention it's extremely easy to make! With only 3 ingredients, anyone can make this drink. Add it to the menu for your next girls' night, or enjoy it on your own for a refreshing nightcap after a long day.
Print
Pin
Rate
Ingredients
2

ounces

amaretto liqueur

1

ounce

bourbon

1

ounce

freshly squeezed lemon juice

½

ounce

simple syrup

(optional for a sweeter drink)

½

egg white

(*optional for a super foamy, creamy top)

Maraschino cherries

(for garnish)

orange slice/rind

(for garnish)
Instructions
If using, add ½ egg white to a cocktail shaker with ice and shake well for 15-20 seconds.

Add the rest of the ingredients and shake well for another 10 seconds.

Strain into a whiskey glass with ice ball or larger ice cubes.

Garnish with Maraschino cherries and orange slice or twist.
Recipe Notes
Tips*
If you can afford them, use Luxardo cherries. They're the REAL Maraschino cherries and what will make this cocktail extra sophisticated. 
Adding the egg white does not taste like anything. Instead, it gives the drink a foamy, rich, creamy top!
Using an ice ball or larger ice cubes will slow down the dilution of your cocktail.
Nutrition
Calories:
292
kcal
|
Carbohydrates:
31
g
|
Protein:
2
g
|
Fat:
0.3
g
|
Saturated Fat:
0.1
g
|
Polyunsaturated Fat:
0.1
g
|
Monounsaturated Fat:
0.01
g
|
Sodium:
38
mg
|
Potassium:
80
mg
|
Fiber:
0.1
g
|
Sugar:
29
g
|
Vitamin A:
2
IU
|
Vitamin C:
11
mg
|
Calcium:
5
mg
|
Iron:
1
mg