Farmbox Direct is an online produce delivery service that delivers fresh, organic produce to your doorstep year-round! But is it worth the cost? I was able to test out a box for my family and compare the pros and cons including price. Read more below!
This post contains affiliate links with my honest opinion of Farmbox Direct's service. See my disclosure statement here.
We started seeking a quality fruit and vegetable delivery service early in 2020 when my husband and I started experienced some health issues. We cut down heavily on dairy, red meat and processed sugars and started eating almost 3x the amount of fruits and veggies we used to eat. So far, we are feeling so much better! I can honestly say that eating organic fresh produce played a BIG part in that.
I've always been an advocate for organic farming and eating believing whole-heartedly that good food can heal us from within. The most important thing is consuming foods in their most natural state with no chemicals, GMO's, additives, etc.
So going forward, I have looked into a few different ways to get the best foods into our homes with the least amount of effort and time wasted...hence, my interest in Farmbox direct. Especially after this year where online delivery services are at an all-time high.
About Farmbox Direct
Farmbox direct is an online produce delivery service. They send boxes of freshly picked produce from local farms, (fruits and veggies), straight to your doorstep! Did you also know that their produce is ORGANIC? This is what I love MOST about their service.
They have been featured in outlets such as Forbes and Martha Stewart to name a few. Plus, with everything going on lately, door delivery services are a HUGE trend and I can see why! It is easy, convenient, healthier and totally affordable!
You Can Choose Your Box!
How Farmbox Direct works is you get to pick from THREE different sized boxes. A small box, medium box and large box.
The small box is enough for a single person or a couple. It will make at least 3-4 meals depending what you make.
The medium box is great for a small family, or if you and your significant other love to cook. It is enough for 4-5 meals with fruit for snacking.
The large box is for larger families or vegetarians who eat fruit and vegetables multiple times a day.
You Can Customize Your Box!
Farmbox direct also allows you to choose from an ALL FRUIT box, ALL VEGETABLE box or a MIXED fruit and veggie box. When you place your order, you can semi-customize your box so if they run out of what they have, they will use your substitutions to replace what they don't have.
I say "semi-customize" because you don't choose every veggie or fruit in your box. Why? Because they send you only what's in season and fresh! I love that it encourages families like mine, to try new types of produce I would not have purchased otherwise.

Then, the week before your box is sent, you can see the exact menu of produce and change out up to 5 items!
See below how easy it is to schedule your orders.
Organic vs. Non-organic Produce
The main reason why I love Farmbox Direct is because they offer organic produce. Organic produce is produce that has been grown without the use of pesticides or synthetic fertilizers. I have always been a fan of organic foods, especially organic produce. I look forward to taking trips to grocery stores like Whole Foods and Trader Joe's solely because I know they are offering the best products that are healthy with organic options.
But not ALL food needs to be purchased organically!
Have you guys ever heard of the "dirty dozen" or the "clean fifteen"? When it comes to produce, organic matters the most! Those veggies or fruit that have a peel which we usually consume are the most important to purchase organically since they are directly sprayed with pesticides. Others that have a thicker rind or peel don't matter as much if they are organic. Check out both lists below!
The Dirty Dozen
These fruits and vegetables are notoriously known to have the MOST pesticides so you want to buy organic whenever you can!
Strawberries
Spinach
Kale
Nectarines
Apples
Grapes
Peaches
Cherries
Pears
Tomatoes
Celery
Potatoes
The Clean Fifteen
These are the fruits and vegetables that are the "cleanest" or least contaminated of all produce. If you can't find these organic, you don't have to worry as much.
1. Avocados
2. Sweet corn
3. Pineapple
4. Onions
5. Papaya
6. Sweet peas (frozen)
7. Eggplants
8. Asparagus
9. Cauliflower
10. Cantaloupes
11. Broccoli
12. Mushrooms
13. Cabbage
14. Honeydew melon
15. Kiwifruit
My Personal Review
When I saw my first box from Farmbox Direct sitting on my doorstep, I was so excited. The idea of receiving fresh ORGANIC produce at my doorstep lifts a huge weight off my shoulders. I have two young boys and often don't have time to go food shopping. Plus, wearing a mask while shopping for produce (which I usually like to smell before buying) is something that makes me sad and unmotivated.
I love how all of the packaging is biodegradable. Obviously important especially if you are ordering weekly boxes!
In my order, I received a "small organic box" which had the following in it:
1 Head of Broccoli
2 Kiwis
1 Mango
1 Orange
2 Gala Apples
1 Head of Romaine
2 Yellow Potatoes
1 Bunch of Carrots (orange, purple, & white)
1 Cucumber
1 Large Bag of Mini Peppers
1 Yellow Squash
The entire box cost $47.95 which includes shipping. So being the math teacher I am, I was immediately curious as to how much I was saving.
*Keep in mind that this price is the SMALLEST box. In the larger boxes, you get more bang for your buck.
Farmbox Price vs. Grocery Store Price
My goal was to compare apples to apples...literally and figuratively.
So I went to my local grocery store and headed straight for the organic produce section. It was small, but nonetheless, I was able to find about 80% of the produce I was sent in my Farmbox. I wrote down the prices of the exact produce Farmbox sent me in my previous order to compare.
Here are the numbers:
1 head romaine $3.99
1 cucumber $1.50
1 bag of baby bell peppers $4.99
2 yellow potatoes $0.99
1 broccoli head $2.99
2 gala apples $1.00
1 yellow squash $1.50
6 carrots $1.29
2 kiwi (not stocked) est. $1.00
1 mango (not stocked) est. $2.00
1 orange $0.80
Total $21.06
So, as expected, the cost came out to a little less than half the cost of my Farmbox. Interesting.
One thing we did not include in the price is the gas we save driving to the store. Most people are within 12 miles of their grocery store so lets go with 10 miles to keep it simple. Gas is about $2.20 per gallon here on the east coast. If we take fuel efficiency into consideration, we can estimate about $2.00 for us to travel 20 miles (to and from) the grocery store.
So this makes our total $23.06.
Things to consider when it comes to price:
Availability: Many grocery stores do not have a large selection of organic produce, some stores may carry less, some more. So you may not have access to all the produce you want when you want it!
2. Quality: The next thing to think about is quality of produce your getting in your Farmbox. They make sure you get the freshest fruits and veggies that are in season. This way you know you're getting quality produce where you can taste the difference. This, in my opinion, is worth the extra money because you get what you pay for.
See the photo below of two different oranges. The one on the right was shipped to me in my Farmbox. Can you notice the color difference? The one on the left was purchased from my local grocery store and had almost no flavor, was not nearly as juicy OR as sweet as the other.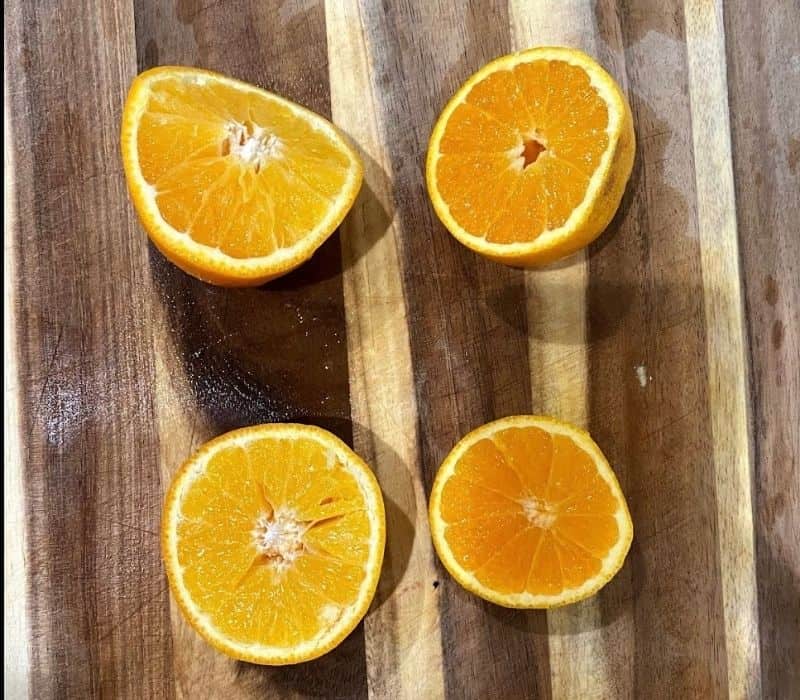 3. Better for your health: In addition to the flavor what about the added nutrients? According to helpguide.org, "How your food is grown or raised can have a major impact on your mental and emotional health as well as the environment."
This alone is pretty darn compelling.
They also say that, "Organic foods often have more beneficial nutrients, such as antioxidants, than their conventionally-grown counterparts and people with allergies to foods, chemicals, or preservatives often find their symptoms lessen or go away when they eat only organic foods."
If you care about your health, then maybe there is no price to put on that.
4. Convenience: Lastly, when it comes to ordering produce online, we need to think about convenience. Time is money. It would take me anywhere from 45 minutes to hour to go to the grocery store to pick out fruits and veggies. To me, that is the amount of time I could have put away 2 loads of laundry.
5. Time: When opening the door to grab your box off your doorstep, you don't need to get dressed up or do your hair. No perusing down aisles, waiting in lines or finding a parking spot. No wiping down carts. No face masks. None of that. Just step out in your slippers and grab your box of fresh produce!
6. Support local: We have a lot of farms in our area so knowing we are supporting them is important to us and our community.
7. Fun: Believe it or not, opening this box with my kids was fun. It allowed them to get involved which peaks their curiosity. They then were excited to try new fruits and veggies that we otherwise, may not have purchased! The organic mango was a new one for us that we loved!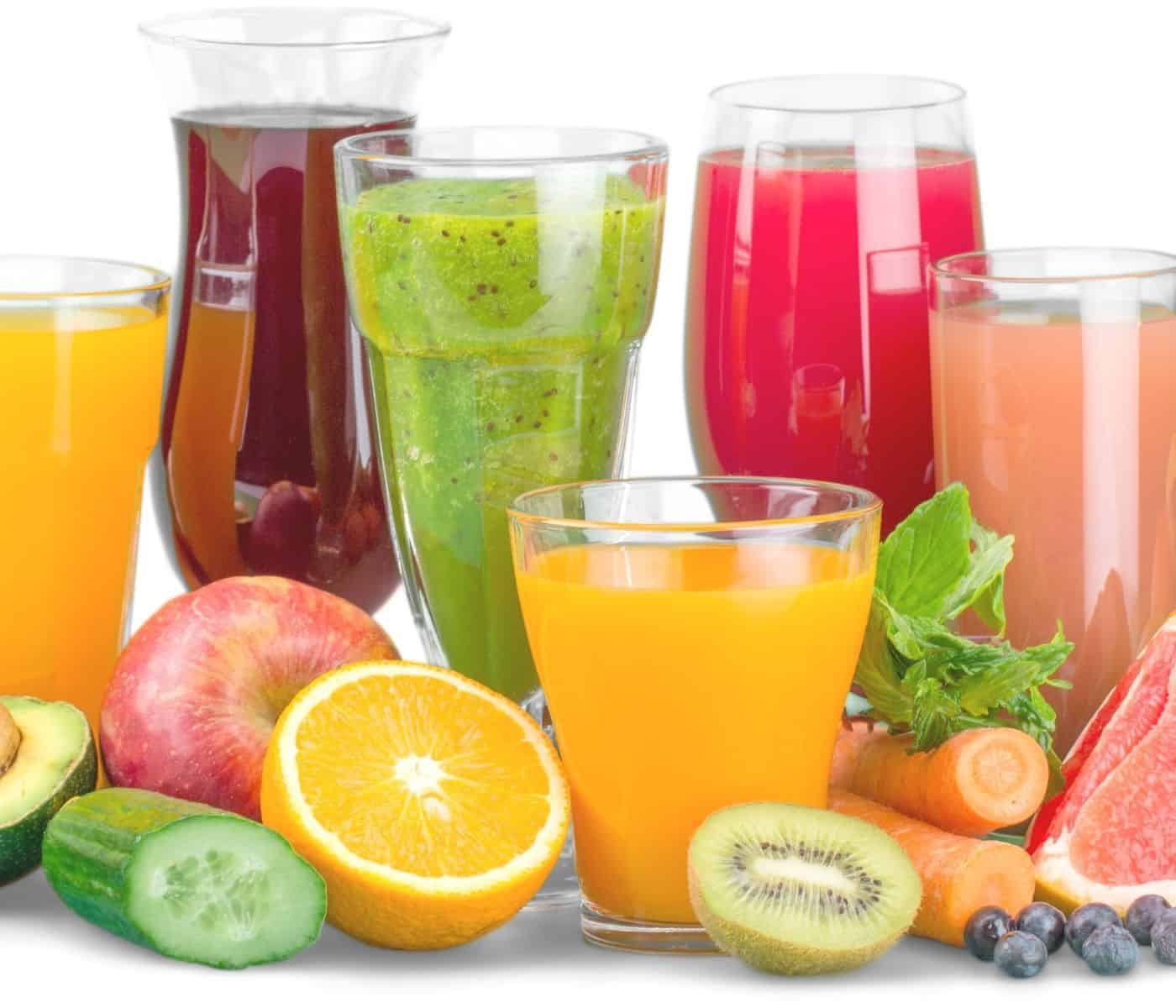 Juicing Options
Farmbox Direct also has boxes created ideal for juicing. They offer a mixture of fruits and vegetables to make red, green or orange juices. Here are some delicious juicing recipes you can print out!
Farmbox Direct Coupon Code
For 10% off your Farmbox Direct purchase, use the code: BiteSizedKitchen.
Final Thoughts
Overall, ordering Farmbox Direct produce is definitely pricier than picking up produce yourself at your local grocer, however this was not surprising to me. Farmbox Direct costs more money because you get what you pay for. You're getting better quality produce dropped off at your doorstep!
And since you're paying for more than convenience, it may just be worth taking a closer look at, especially after the way 2020 has been.
See if Farmbox Direct delivers to your area!
Recipes to make using your fresh produce:
Fried Red Tomatoes (with Red Pepper Basil Aioli)
Roasted Baby Peppers Stuffed With Feta
Everything Bagel Stuffed Celery Sticks
Melitzanosalata (Greek Roasted Eggplant Dip)