These Stuffed Greek Cucumber Cups Appetizer are a fun twist on the classic Greek salad all in one fun bite! They take under 15 minutes and also happen to be a keto friendly appetizer to serve at any party!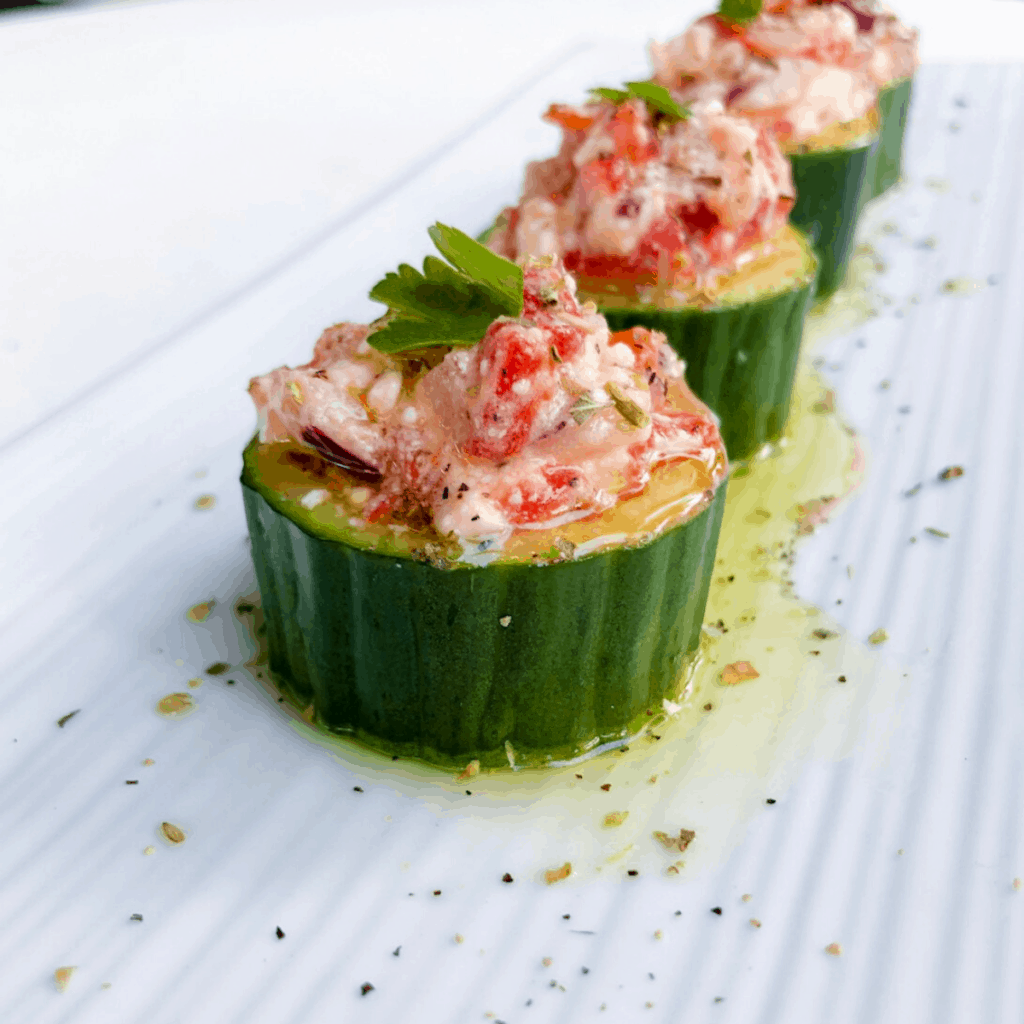 This recipe is nostalgic for me. Growing up, we had this salad on our table at every dinner. It is the epitome of a Greek meal.
So naturally, I wanted to create a bite-sized version of it!
Mini cucumber cups stuffed with feta cheese, red pepper, onions and tossed in a light red wine vinegar dressing!
It's a fun and HEALTHY appetizer that will satisfy vegetarians AND your serious meat-loving Greek friends! Plus it's keto and low carb so they are super healthy no matter your diet!
Choosing Your Cucumbers
There are a few different varieties of cucumbers so make sure you purchase the right kind! It makes a difference!
English, European or Hothouse cucumbers (shown below) are the best options. You can find them at any food store.
They are never as bitter as the others, have fewer seeds, and the skin is much more palatable so peeling is purely optional!
Other varieties have thicker skin which we DON'T want! And some have more seeds than others which isn't as important because we will be scooping out the seeds anyway.
Here is a list of cucumbers that may help.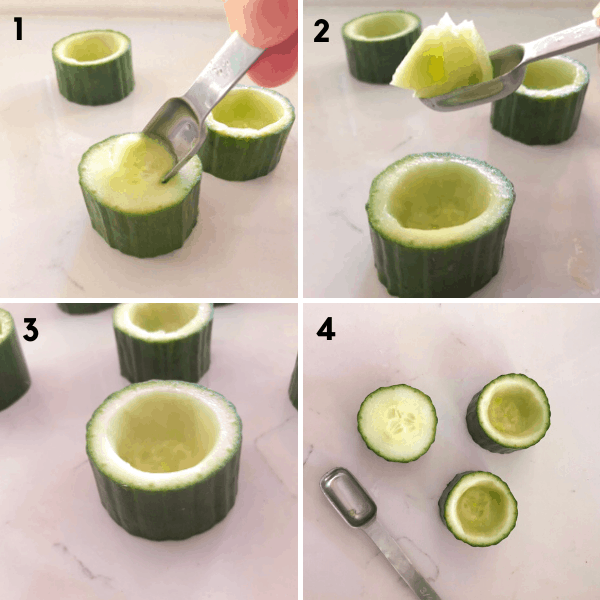 Stuffing Your Cucumber Cups
Once you have your cups ready, you can fill them!
Just add all your filling ingredients into the center. Garnish with oregano or fresh dill and a drizzle of olive oil!
Here are some other Greek appetizers you may like!
Mini Caesar Salad Parmesan Cheese Cups
Thick Greek Yogurt Tzatziki Dip
Greek Garlic Potato Dip (Skordalia)
Melitzanosalata (Greek Roasted Eggplant Dip)
📽 If you love entertaining at home, subscribe to my YouTube channel!!
📖 Recipe