If you are a food blogger and looking to increase your ORGANIC search traffic using keyword research, you've come to the right place!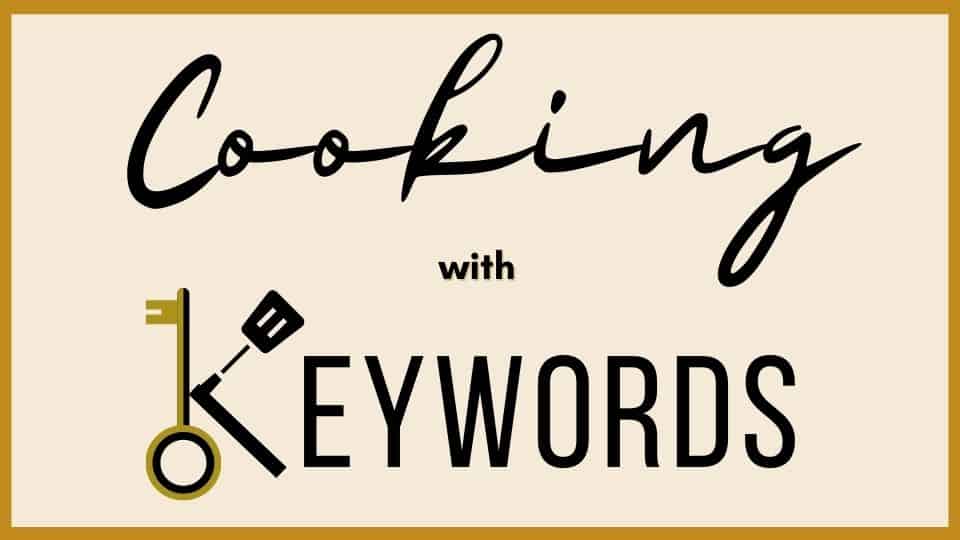 Are you struggling with finding the RIGHT keywords?
Are you running out of recipe ideas?
Do you want to increase your organic traffic?
Let me teach you how to find the right keywords that will RANK competitively on Google!
Check out my keyword course and services!
---
Cooking With Keywords Course
Hi, I'm Aleka! I am the founder of the food blog Aleka's Get-Together (formally Bite Sized Kitchen). I also have a Master's Degree in Teaching, Learning and Curriculum from Drexel University and have been teaching for ten years.
After keyword researching ineffectively for over two years, I was finally able to triple my organic search traffic in under four months by changing a few simple research strategies.
Having published only 150 posts, I was able to rank for 37k different keywords receiving 75% of my traffic from Google.
My keyword research course will show you how to find the right keywords so you can create quality content that people will organically find resulting in long-term sustainable traffic. It is completely geared towards those in the food blogging niche because we all know how "unique" our niche is right?
If you want to make some type of income off of your blog, you need to focus on SEO. It is extremely important when it comes to ranking and although keyword research is a small piece of SEO, it is VERY important!
Developing recipes targeting the right keywords can be intimidating. But the good news is that we CAN outrank those larger food sites!
The key is to find those golden keywords, optimize your recipe post with those keywords and track your keywords. With a little practice, we all can be keyword research experts!
Testimonials
"I finished the course a few weeks ago and found it completely eye opening! Especially getting to grips with understanding how to develop long tailed keywords. In a few short weeks it's already starting to show results applying what you've shown us. We believe your course is worth 4 times what is being charged for it! Thank you so much for food blogging specific detailed keyword research guides it cuts all other courses down to size! Great course!" -Jacob from Eat Love Eat
"I've had a food blog for 13 years and thought I knew quite a bit about conducting keyword research. After taking Aleka's course, I've realized how much I didn't know! Her strategy tips will change the way you think about blog content and will help take your rankings to the next level. Whether you're writing new content or updating and optimizing old blog posts, Cooking with Keywords is a necessity for new bloggers and seasoned bloggers alike!"
Sues from We Are Not Martha
Check Out The Course!
Keyword Coaching and Assistance
I also offer keyword coaching and assistance to food and non-food bloggers.
Proper keyword research takes TIME which is something that we all need more of! Let me do the work for you so you can spend your time developing quality content.
My coaching services and kw assistance are ideal for those who do not have time to do their own keyword research or for those who want individualized coaching. Learn more about my coaching services HERE.
Questions and inquiries can be sent to Aleka at CookingWithKeywords@gmail.com.
---
Subscribe Below!
Join the Cooking With Keywords mailing list! Here I will send keyword tips, course updates and news with you.