From casual and inexpensive to creative and fancy, I am sharing 23 creative party theme ideas for adults. So whether you are celebrating an 18th birthday, special event, or just planning a fun get-together with friends, when it comes to hosting a party for adults, the possibilities are endless!
I love a good party. And when there are no kids to entertain, the party fun gets taken to the next level!
But finding a creative but unique birthday party idea for adults is tough depending on the amount of people and space you have to entertain.
While there are numerous ideas to choose from, here are 23 fun and creative party theme ideas for adults for your next get-together.
🎲 Vegas Casino Party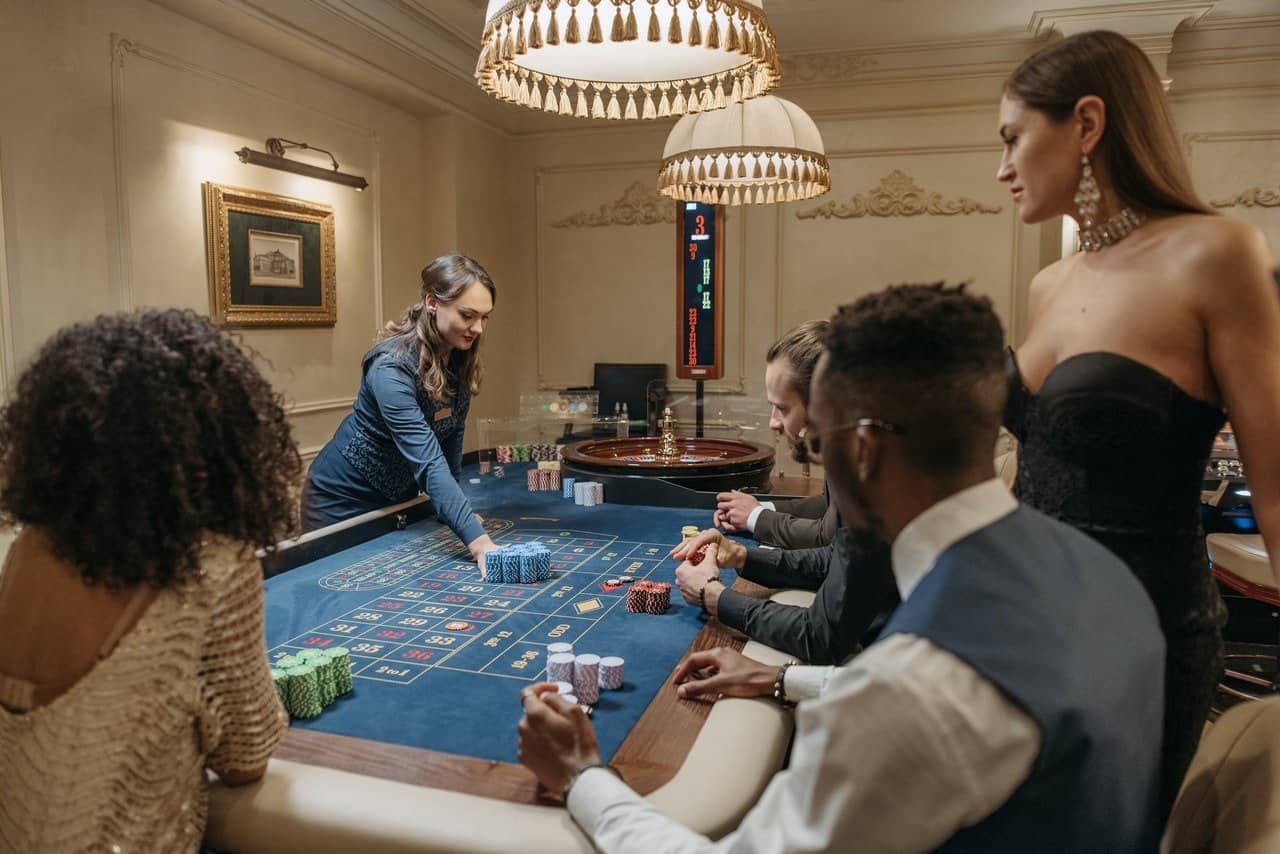 What screams an adult party more than Las Vegas?! Everyone loves the glitz and glam of Vegas, so why not recreate it at home? Decorate with Las Vegas signs, dollar signs, dice, and playing cards. Set up fun table games such as poker, roulette, and blackjack and ask your party guests to arrive in glamorous casino gear.
If you don't already have the games at home, you can rent equipment from a local vendor or find smaller versions of the game on Amazon. Roulette lovers will love this seat that includes the wheel and felt number pad.
👜 Favorite Things Party
A favorite things party is a fun and social gathering where friends or participants come together to share and exchange their favorite items or products. Typically held as a themed event, each attendee brings a set number of their favorite things, which can vary from personal care products, snacks, books, kitchen gadgets, to home decor items.
These items are often chosen because they hold a special place in the person's heart or have significantly impacted their life in a positive way. The goal of the party is to introduce others to these cherished items and create a sense of connection through shared tastes and interests.
During the party, participants take turns presenting and explaining why their chosen items are their favorites, highlighting their unique qualities and benefits.
Depending on the rules of the party, participants may draw names or engage in a gift exchange, where they receive a selection of favorite things from others. It's a fun way to strengthen friendships and create a sense of community around shared interests and passions!
🎃 Halloween Party
I am obsessed with Halloween and throw a Halloween party any chance I get! Halloween usually focuses on dressing up the kids in costumes. But Halloween can be just as fun for the adults! Decorate the party with pumpkins and spooky decorations, and have guests arrive in fun Halloween costumes. For food, serve up some tasty Halloween party appetizers, mocktails, shooters and creepy cocktails.
It does NOT have to be Halloween to throw an adult costume party!
🎭Mardi Gras Masquerade Party
Bring out the masks and beads! For this formal party theme, decorate using the traditional Mardi Gras colors of green, purple, and gold. For drinks, serve adults hurricane inspired drinks in these tall bourbon street inspired yard glasses! For food, traditional New Orleans dishes such as king cake, po'boys, and jambalaya fit the bill perfectly.
Have guests arrive in cocktail dresses, black tie suits, and sparkling, sequined masks to hide their identities. Then at midnight, have everyone remove their disguise and reveal who they are!
🕺 70's Disco Party
Stayin' alive, stayin alive!
This party theme is one that never gets old! Decorate with a disco ball and flashing party lights and turn up the music with hits from that era. Have guests dress up in bell-bottoms, vests, and colorful prints as in the 70's decade.
These ham and cheese sliders are the perfect throwback sandwich everyone will love!
🍸 Cocktail Tasting Party
This fun theme gives everyone a chance to be a bartender! Mix up your favorite drinks and serve them at cocktail stations. For added fun, have guests mix up a signature cocktail and award prizes for the best one! But like any alcohol-themed party, make sure you have enough heavy food and snacks on hand for absorption! Dressing up is optional.
📿 1920's Great Gatsby Party
Blast back to the roaring 20's with this classic yet luxurious party theme where guests dress up in their formal flapper dresses, cloche hats, and suits.
Decorate in elegant colors such as black, gold, and silver and serve up popular 1920's cocktails such as mint juleps, gin and tonic, Gin Rickey cocktails, or Old Fashioned cocktails. And don't forget to play 20's music!
🛌 Pajama Party
Who said that pajama parties are just for kids? For this fun party theme for adults, have guests arrive in their favorite pajamas or arrange for guests to dress up in the same pajama set.
Decorate with colorful pillows, comforters, and blankets. Keep things interesting with games such as Twister, truth or dare, a pillow fight, or a sleeping bag/pillowcase relay race. Don't forget the camera!
🫖 Adult Tea Party
Throwing an adult tea party is one of the classiest parties you can throw. Bring out your finest china and prettiest tea cups. Lace everything and floral decor is a must. Decorate long tables outdoors with fresh flowers and encourage guests to wear wide-brimmed hats.
Here are some great appetizers for a party like egg tartlets and tea sandwiches set the stage for tea parties. You can serve hot OR cold tea to friends with or without booze.
This type of party is something unique, classy and 100% memorable.
💆 Spa Party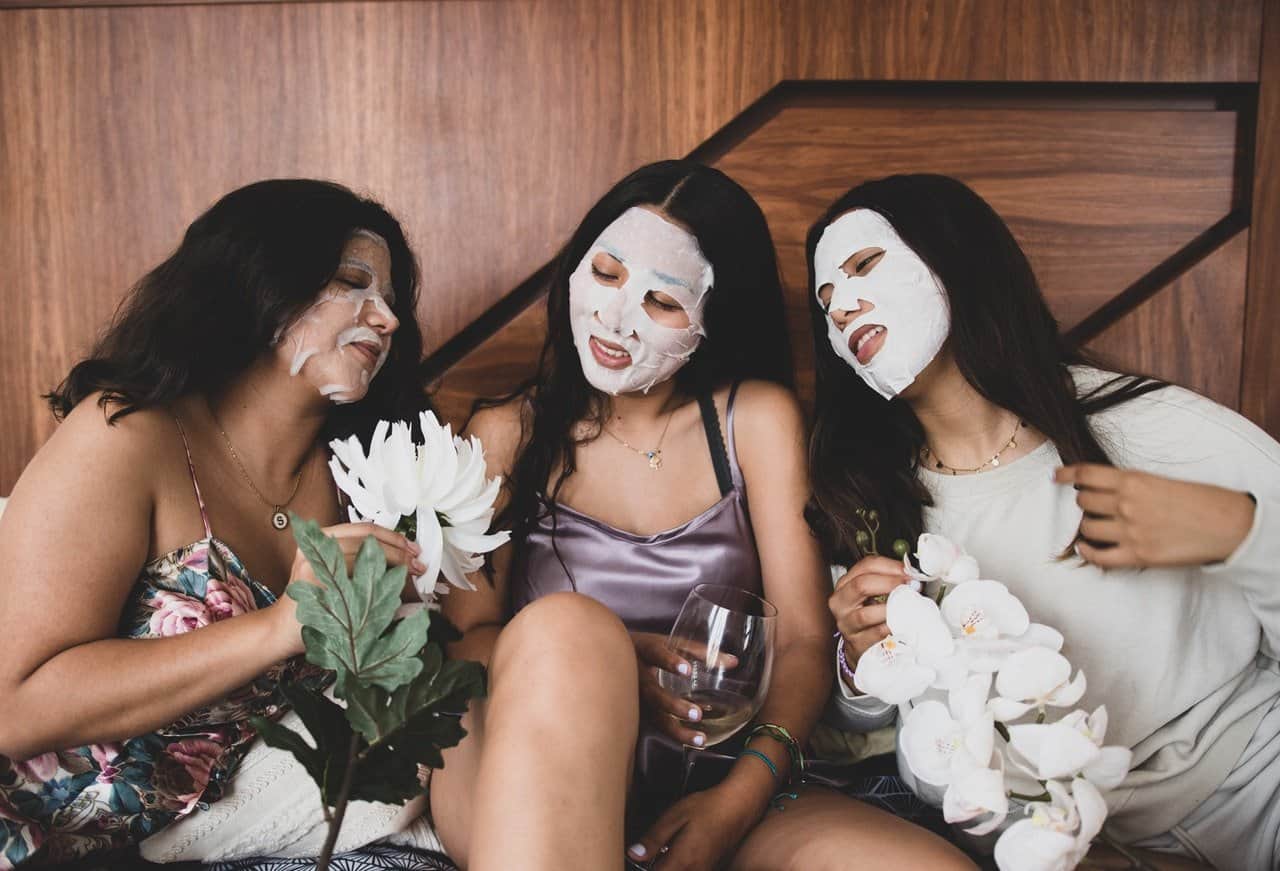 A spa party is a perfect theme for a relaxing night. Plus, you AND your guests will feel relaxed afterward rather than exhausted! Bring out the champagne and snacks and set up stations for manicures, pedicures, and facials. Have each guest bring at least one nail polish color to save money.
For facials, you can purchase these masks that don't require water. You can even set up a massage station with this inexpensive massage seat cushion! If in the budget, hire professionals to do the work while you and your guests sit back and relax!
🦩Tropical Beach/Luau Party
A tropical beach or luau theme is a great way to get guests to think warm and is even more fun if you don't live near the beach! Ask guests to dress in their favorite tropical-themed beachwear and grassy skirts.
Decorate with colorful beach balls, beach umbrellas, leis, hula hoops, and sunglasses.
For food, keep it simple with freshly cut tropical fruits, chips and a bright fresh ceviche. Or serve these Fruit Fries with Coconut Yogurt Dip.
Serve tropical, fruity drinks like, these peach schnapps cocktails, a Virgin Blue Lagoon, or a Passion Fruit Vodka Martini. Garnish your cocktails with some edible flowers for a beautiful touch.
Add some fun to the mix with a hula hoop contest, water balloon toss, or a beach-themed scavenger hunt.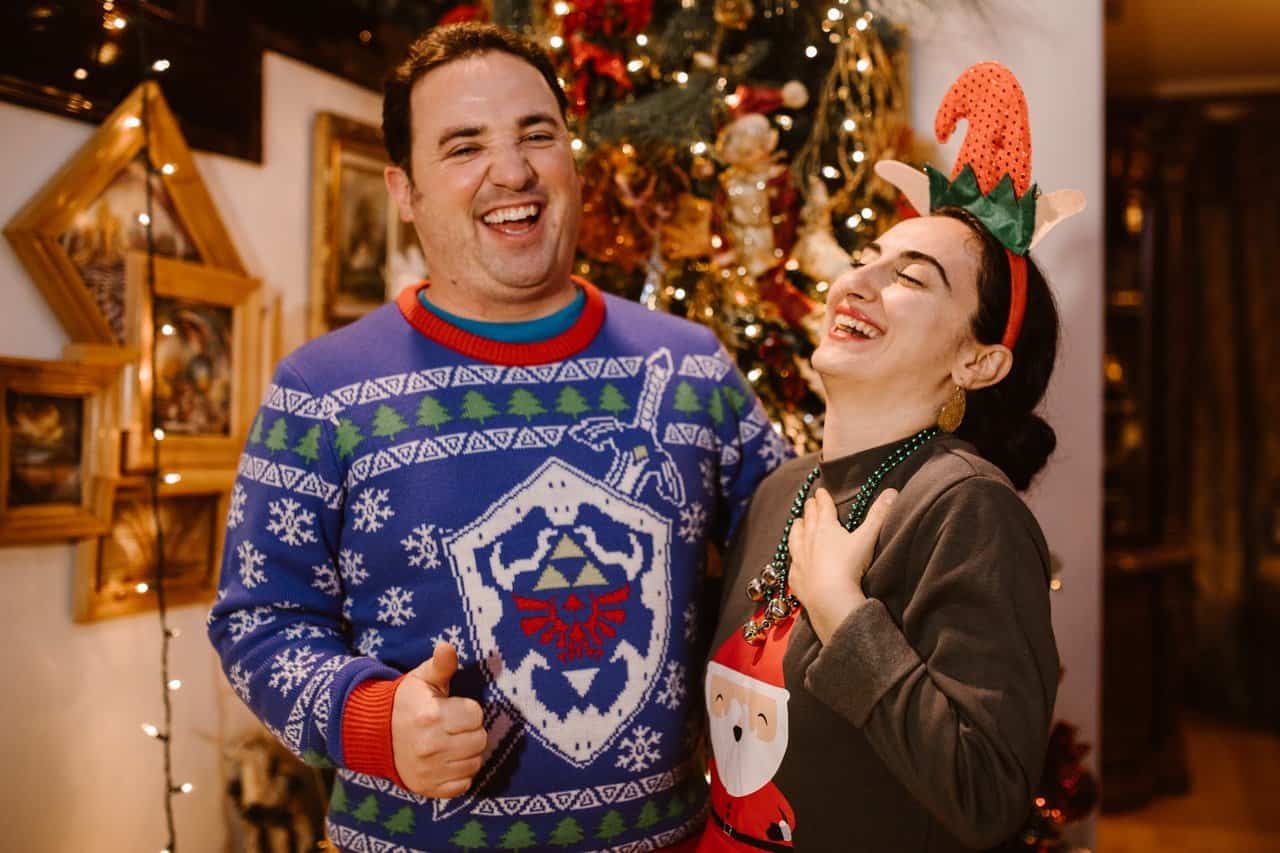 Tiktok Party
Tiktok is the most popular social app that everyone is going crazy over. Why not throw a Tiktok themed party?
Plan to record duets or new video trends with your friends! Serve up the viral baked feta pasta or dalgona coffee to guests!
Hang a balloon arch with teal, pink or black colors and plenty of music notes!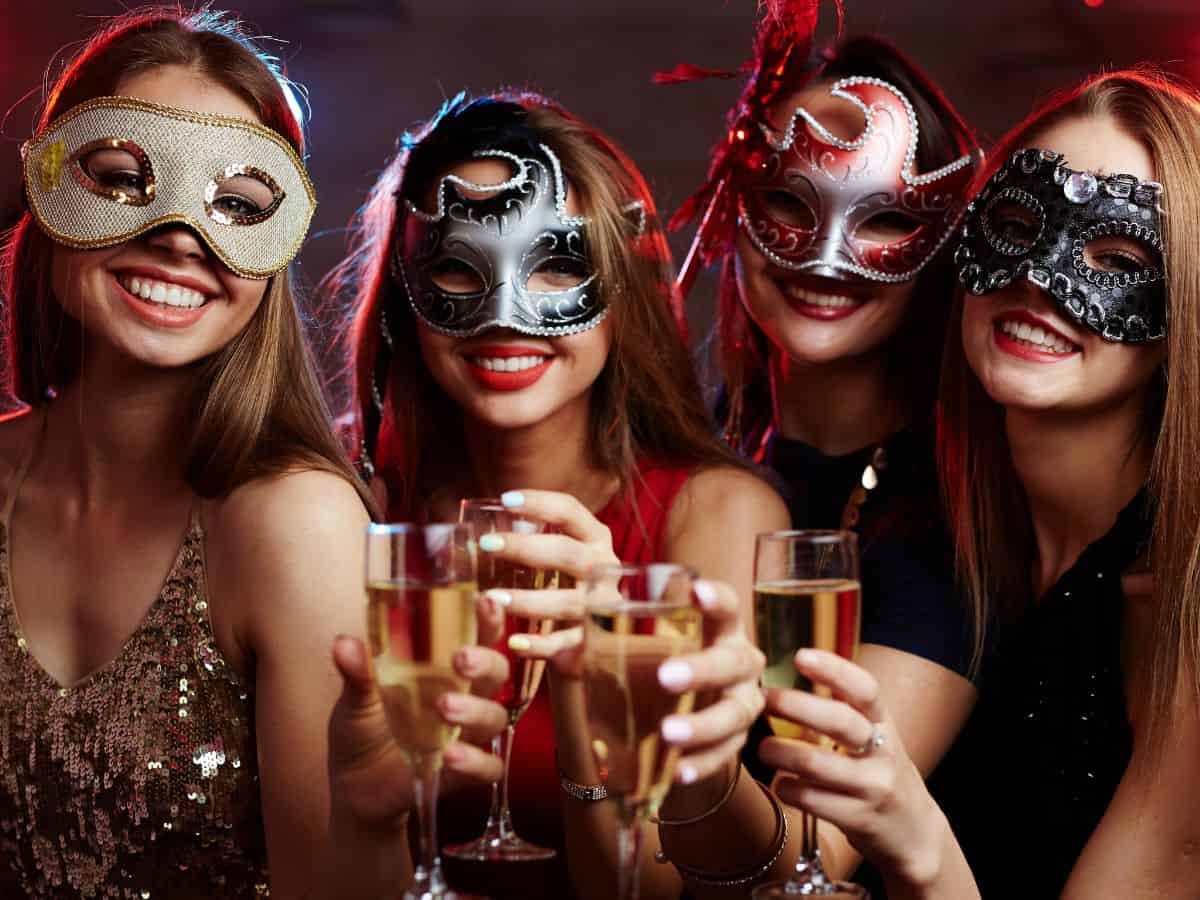 Wait! What Food Are You Serving??
The food is the MOST important part of any theme party! Here are some of my favorite party foods that are easy to make in advance! Consider serving foods in a chafing dish on a buffet table for guests to serve themselves!
Funeral Sandwiches (Hot Ham n' Cheese Sliders)
Vegetarian Eggplant Party Sandwiches (Primo's Bada Bing Copycat!)
Pinwheel Sandwiches For Parties
Prosciutto Melon & Mozzarella Skewers (w/ Balsamic Glaze)
Other adult party themes to try: