Halloween is right around the corner so get ready for some goory, gruesome décor and drinks! Here is a list of fun, spooky shots and shooters friends and family will love taking back this year!
I love Halloween! From appetizers to spooky cocktails, I always love serving something fun and interesting this time of year!
So when it comes to drinks, shots are something that most people enjoy since they are unique, fun and quick to put down!
Serve with my creepy brain dip!
Shooter Recipe Ideas
These shooters are all fun to make and can be tweaked as needed. Add some plastic spider rings or eyeballs to make them extra festive for Halloween!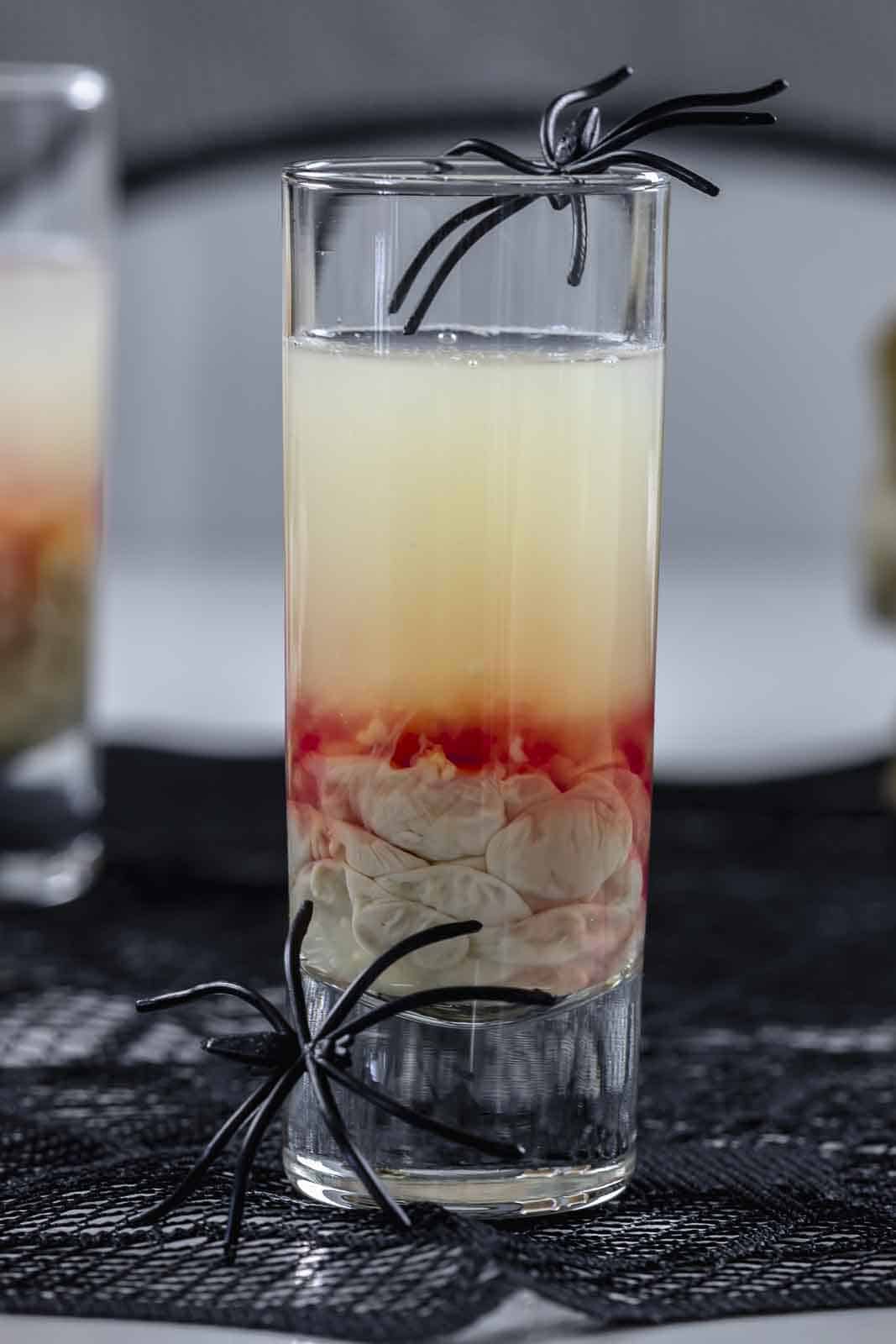 This is my signature Halloween shooter and a favorite in our house. They're gross, but in the best way! Served at many bars, Halloween is the best time to try making these at home!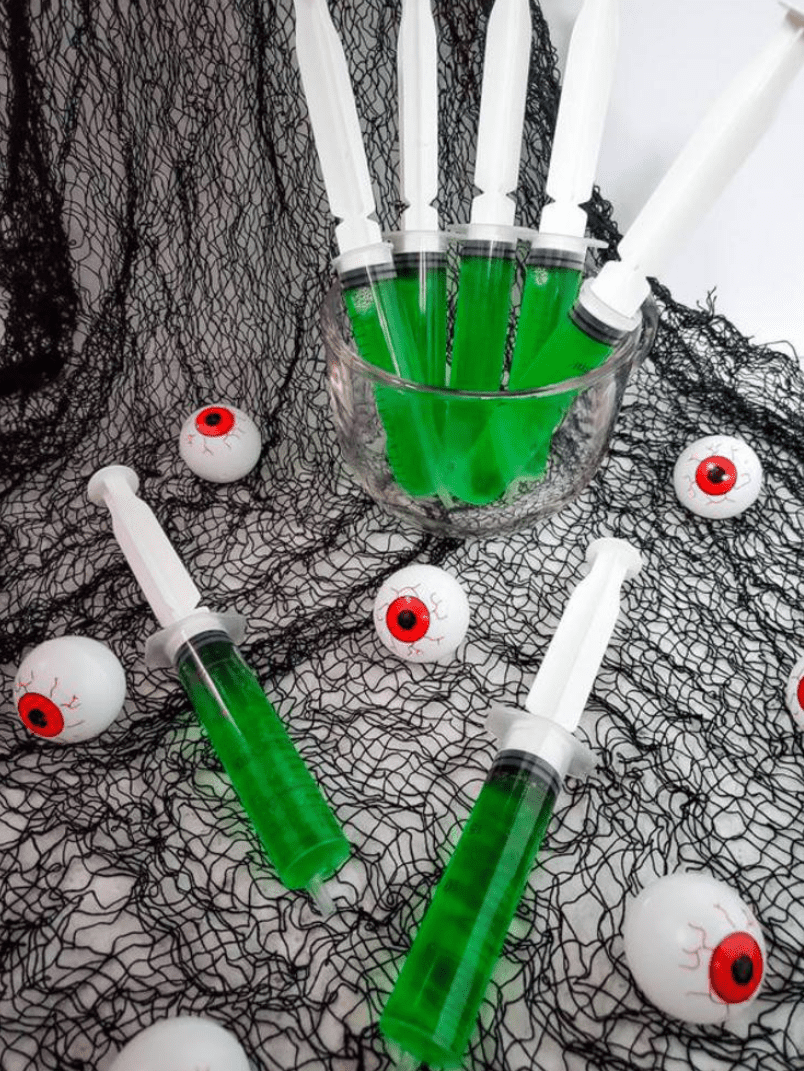 These green jello shots in syringes perfectly fit the Halloween theme. These are super fun, easy to make and very delicious.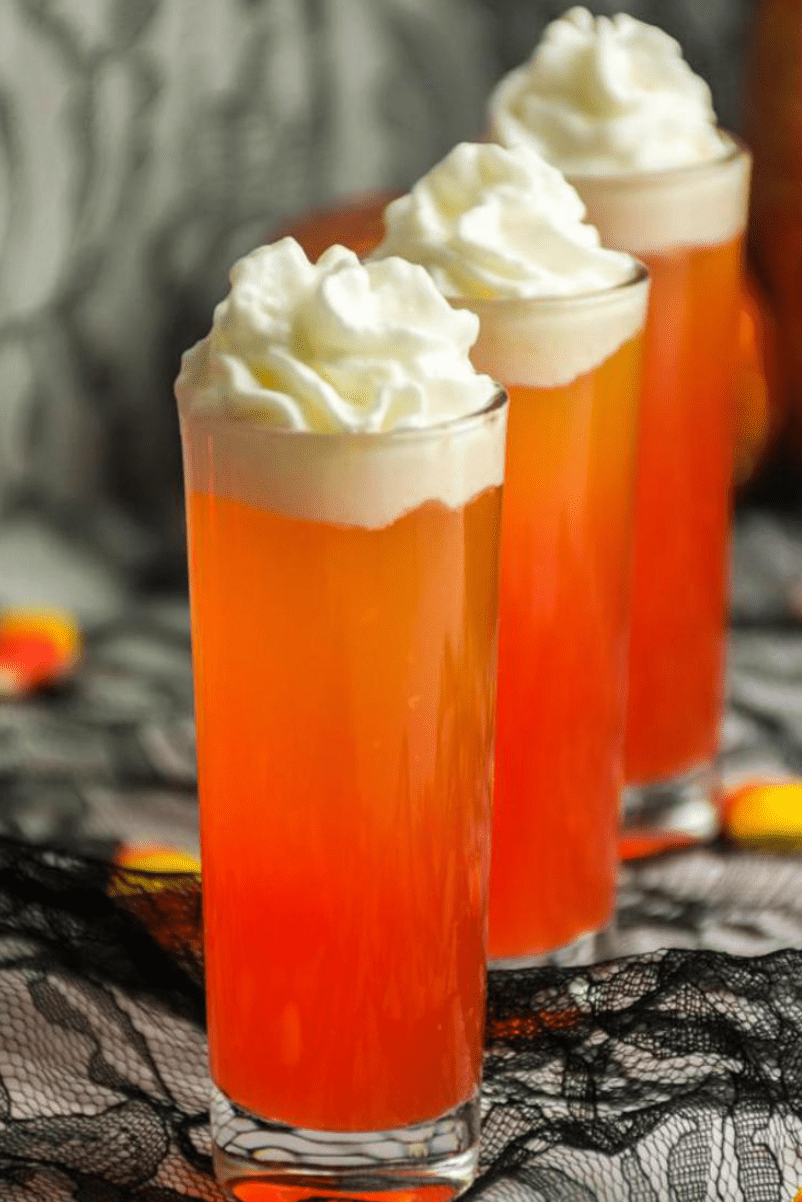 An adult twist on a Halloween classic! These shots not only look like candy corn with the added pineapple juice and whipped cream, but use real candy corn in them too!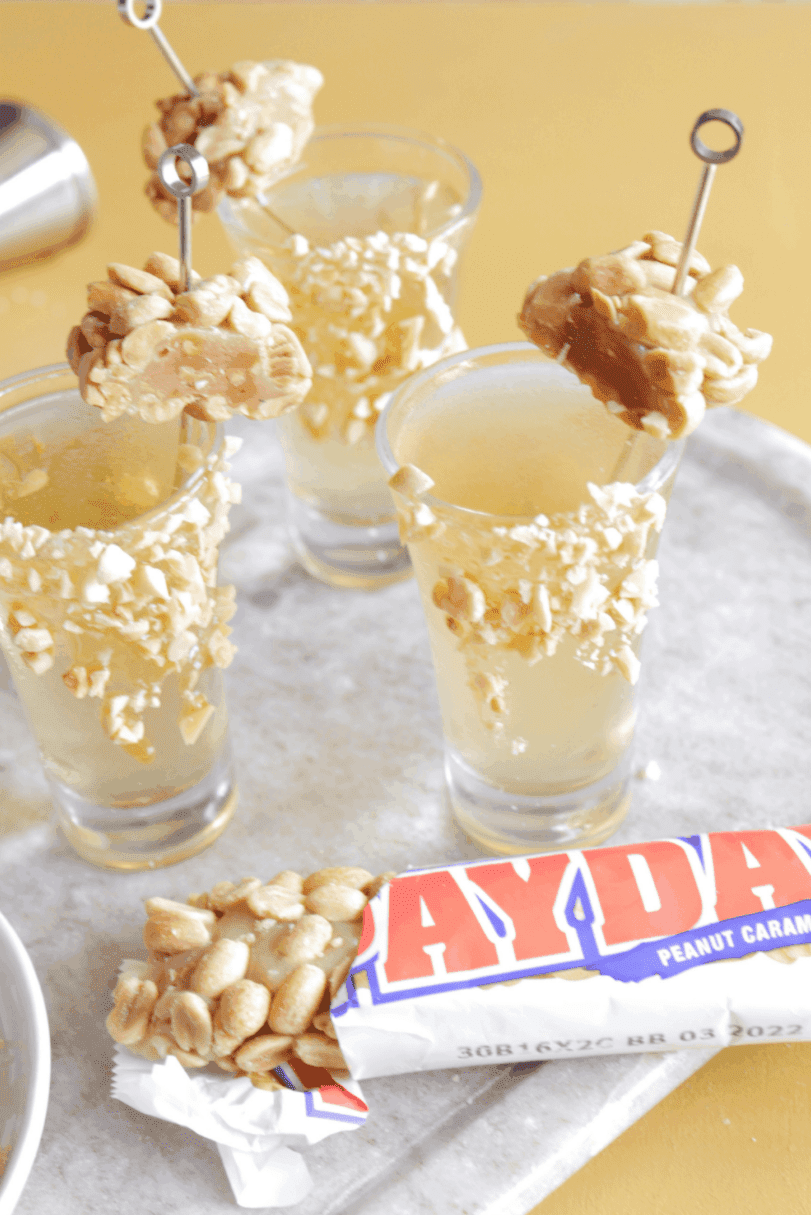 This candy themed shooter is perfect for Halloween! They are easy to make, and taste just like the original candy bar!
The great thing about this recipe is that is it fully customizable. Your party guests will be kept guessing at the secret ingredients in these test tubes!
Still craving brains? Try this alternative to the monkey brains shooter shared above. Although it uses different ingredients, this shooter still gives you gross yet delicious vibes.
These glow in the dark jello shots go perfect with a dark and spooky night. These are easy to make and bring a fun twist to the jello classic.
Halloween Shot Tips
Make sure to change up your shooter glass to suit the shot! Tall skinny shot glasses are better for some shots than shorter glasses. Chill your glasses in advance to make sure you serve a super cold shooter!
Other Halloween Treats You Should Serve
Halloween Spiced Chex Mix With Candy Corn
Spooky Halloween Cocktails & Mocktails
Halloween Party Appetizers and Finger Foods For Adults