A Hurricane Cocktail is a sweet New Orleans staple drink. This fruity cocktail is made with rum and grenadine, with other tropical flavors. A simple drink you can make right at home to celebrate Mardi Gras or other festive get-togethers!
Jump to:
How Did The Hurricane Cocktail Get It's Name?
The hurricane cocktail is a sweet, fruity cocktail that gets its kick from a generous amount of rum! The drink has a confusing past, where some say it was invented in Queens, New York, others say an old Warner Brother's movie references it, but the most popular theory is that Pat O'Brien, a New Orleans bar owner, created it.
It's said that he invented the hurricane drink in the 1940s in order to get rid of a large quantity of rum. At that time, domestic liquor was hard to come by, but rum was abundant.
Nowadays, it's the most popular cocktail in New Orleans. It's a trendy to drink around Mardi Gras, but can also be enjoyed all year.
Need more fun cocktails? Try my vodka sunrise cocktail, paper plane cocktail, or passion fruit martini!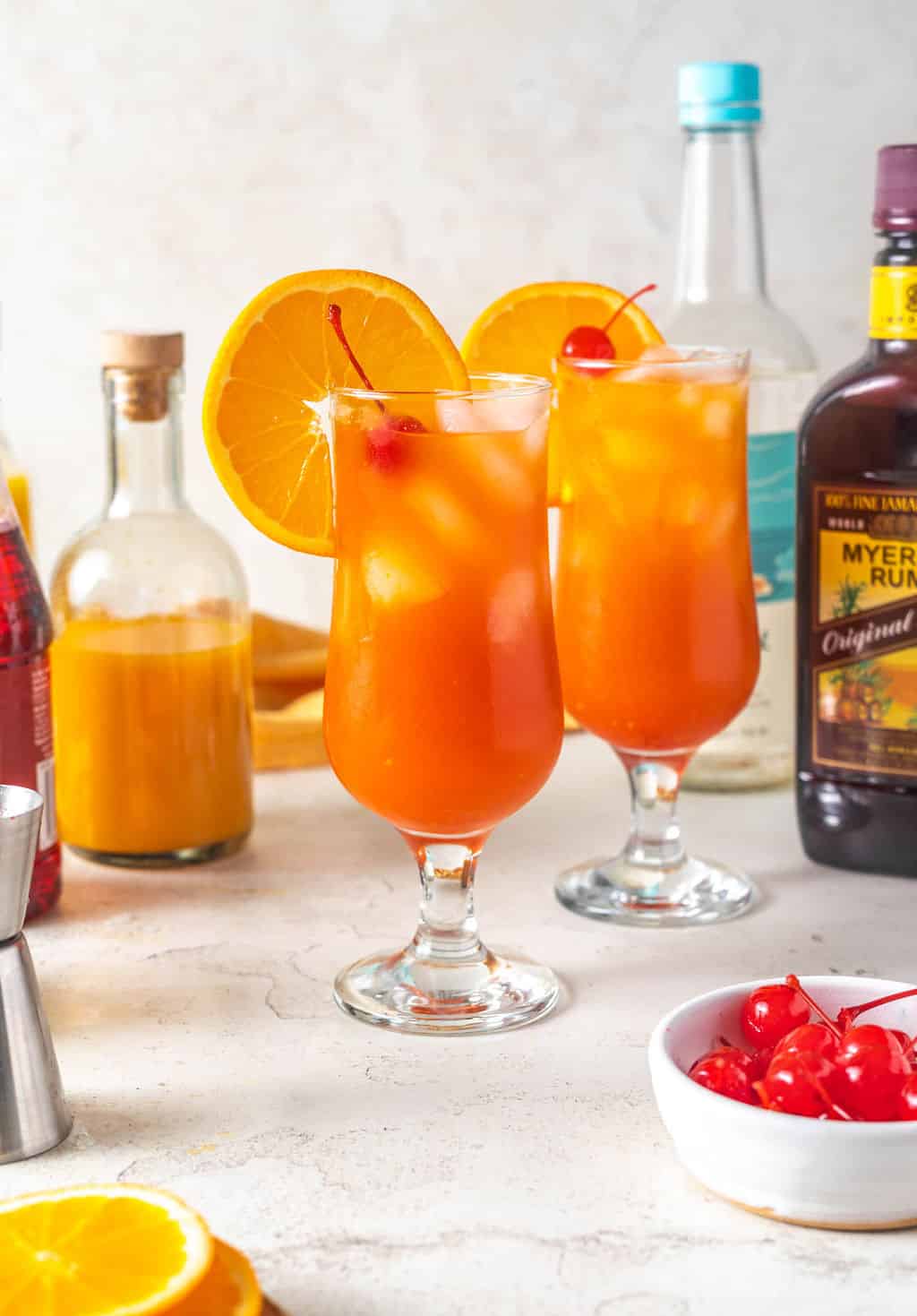 Frequently Asked Questions
Like This Recipe? Try These Other Summer Cocktails!
📖 Recipe