Have you ever been all prepared to make your favorite cocktail at home, but aren't sure if you have the right type of cocktail glass? You have a wide mouth Margarita Glass sitting in your cabinet, but can you serve your tropical Blue Lagoon in it?
If that sounds like you, then don't worry- I've got you covered! Below I'm sharing the most common types of cocktail glasses out there and the drinks traditionally served in them so YOU can throw a rocking cocktail party!
Brandy Snifter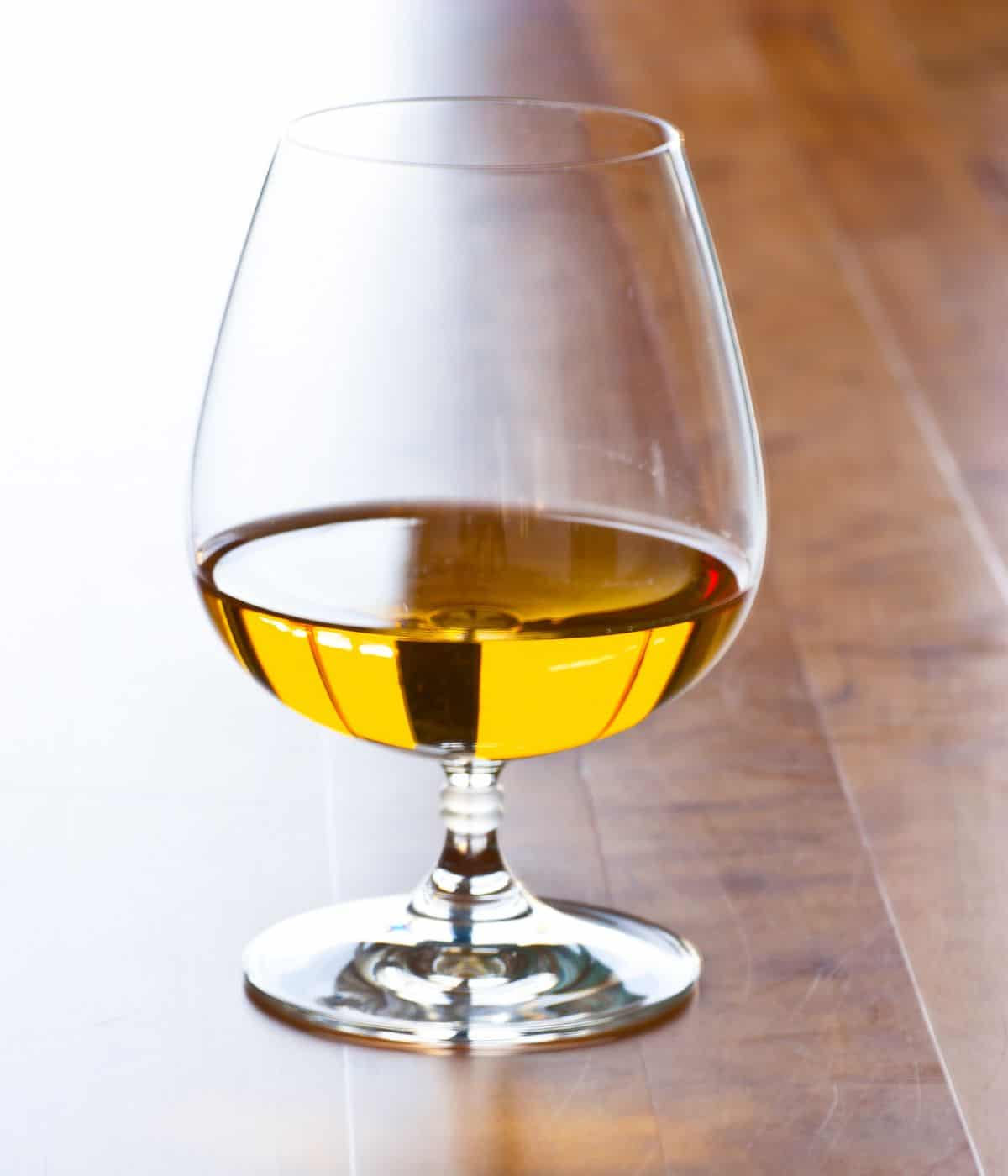 A Brandy Snifter is a short, wide mouthed glass that is typically used for, can you guess? That's right, Brandy! Additionally, some bartenders also use it to serve Cognac, Whisky, and Port Wine.
Champagne Flute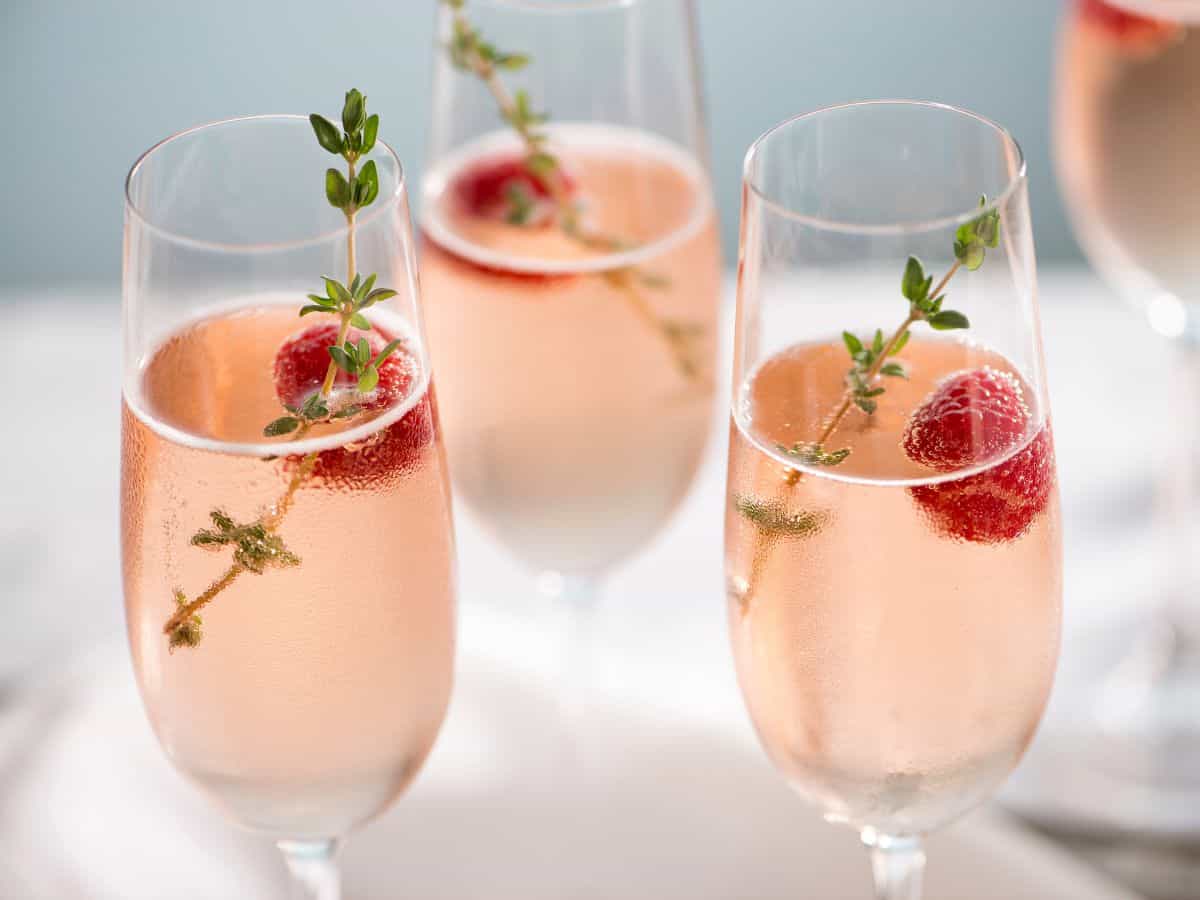 This tall, narrow glass, also known as a champagne tulip, is traditionally used for serving champagne! The narrow shape helps hold in the carbonation making it ideal for any bubbly drink such a sparkling wine, a Bellini, or a easy mimosa.
Coupe Glass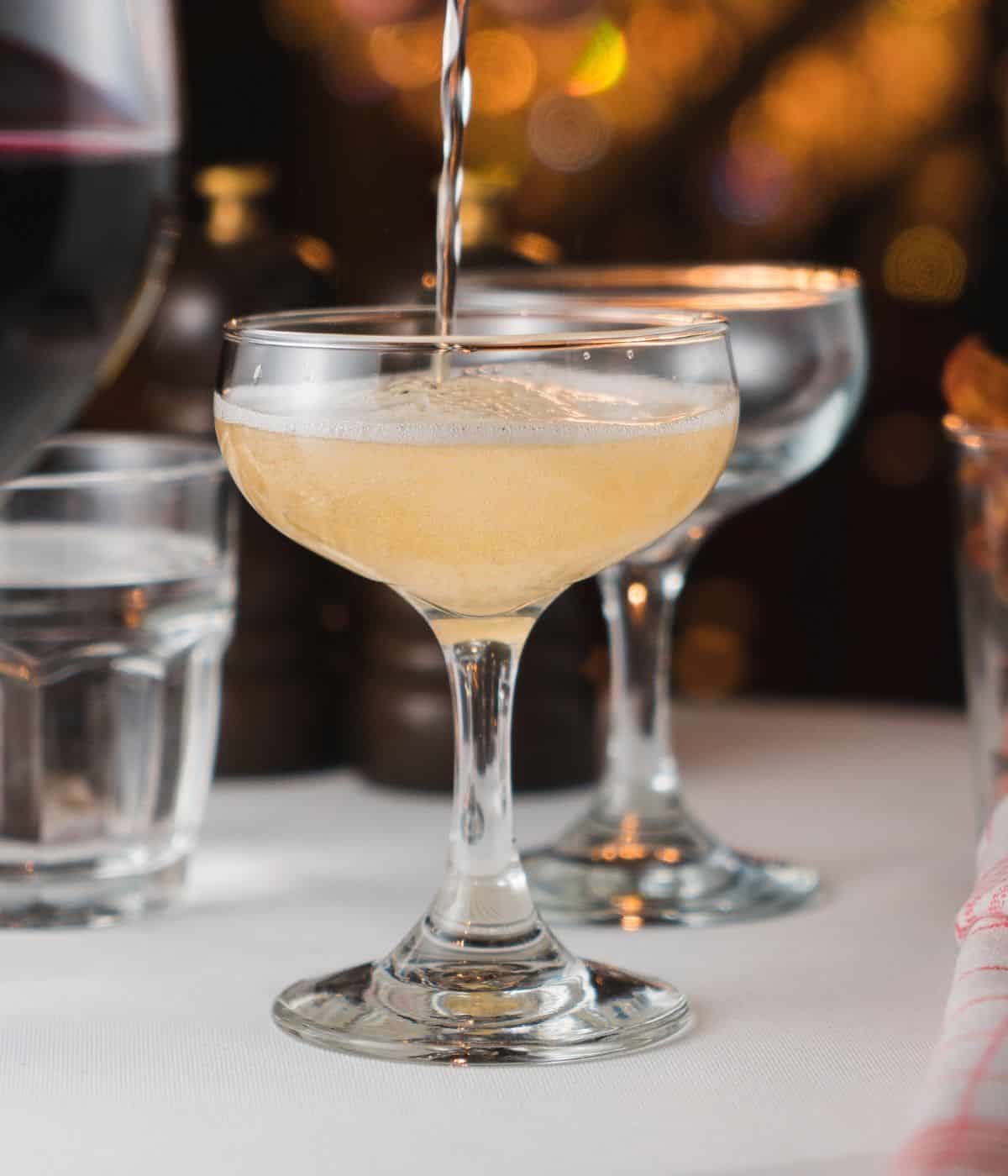 This type of glass is believed to have been invented in England in 1663 during the "Craft Cocktail Movement." It was originally created for serving champagne, but bartenders didn't like using it because of its tendency to spill.
Nowadays, a Coupe Glass is used to serve fancier drinks like a Gimlet, Sidecar, Bee's Knees, Paper Plane, or a Gin Aperol Sour.
Highball Glass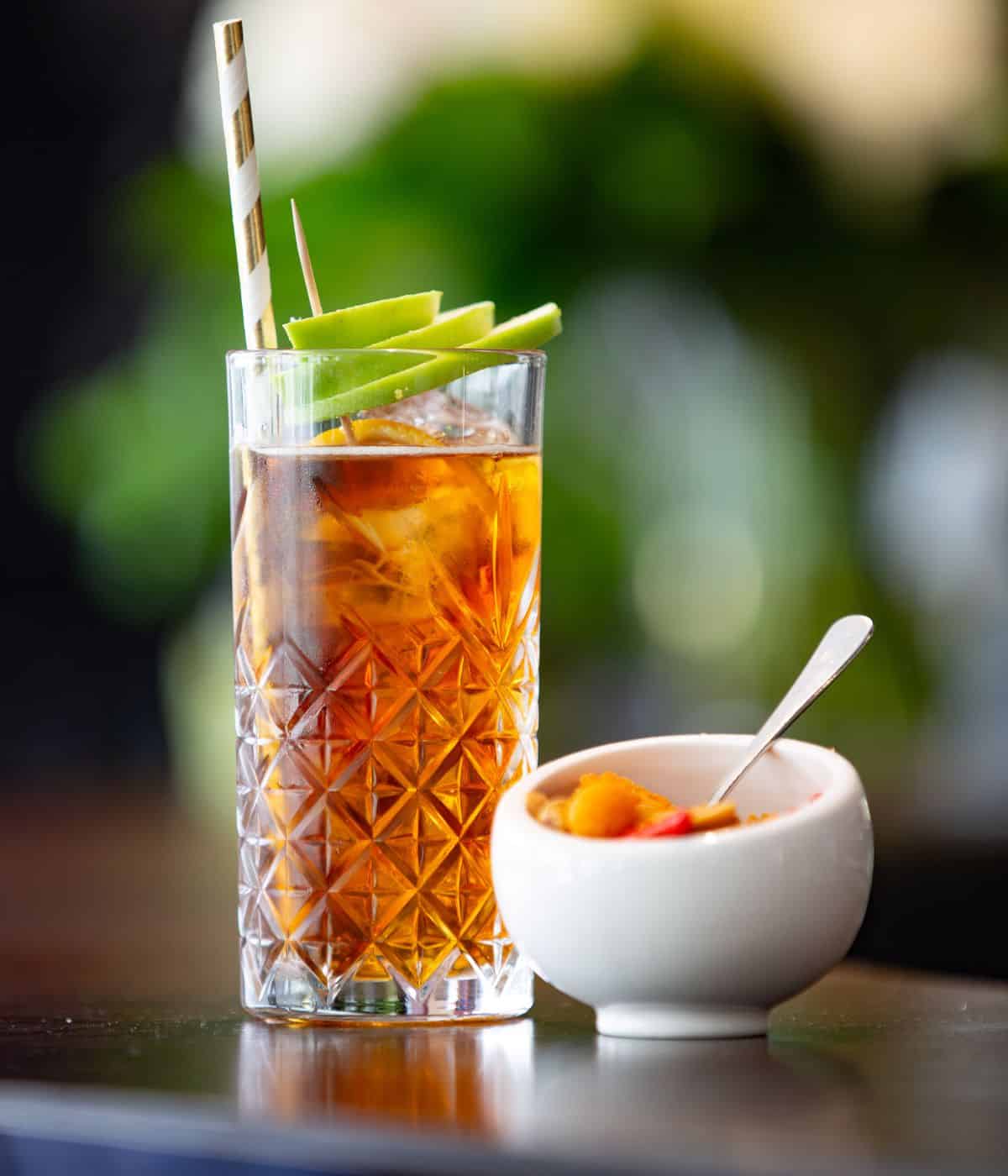 Typically used to serve cocktails on the rocks, this tall glass tumbler is one of the more popular glasses that can make almost any mixed drink that's not too strong. Fruity drinks are often served in this glass as well. You can use Highball Glasses to serve a Mojito, Americano, Vodka Sunrise or a Fernet and Coke. These glasses are also great for iced teas or lemonades too!
Hurricane Glass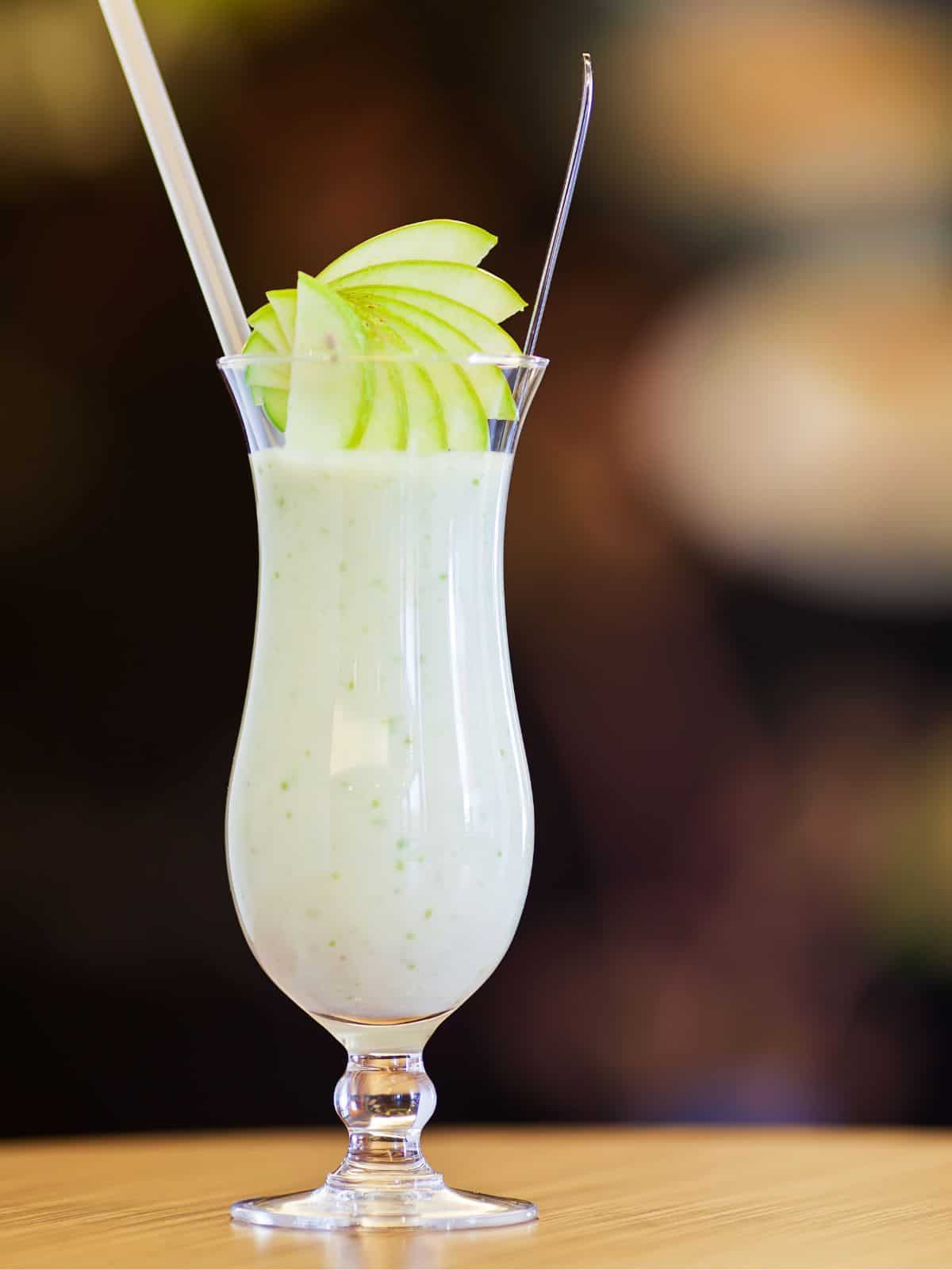 A hurricane glass is a tall, curved glass named so, because of its resemblance to a hurricane lamp. It's believed to have been invented around the 1940's in New Orleans, and is found to be used more for looks rather than functionality.
If you have hurricane glasses at home you can serve tropical cocktails such as the Hurricane Cocktail, Blue Lagoon, Pina Colada, and a Scorpion.
Irish Coffee Mug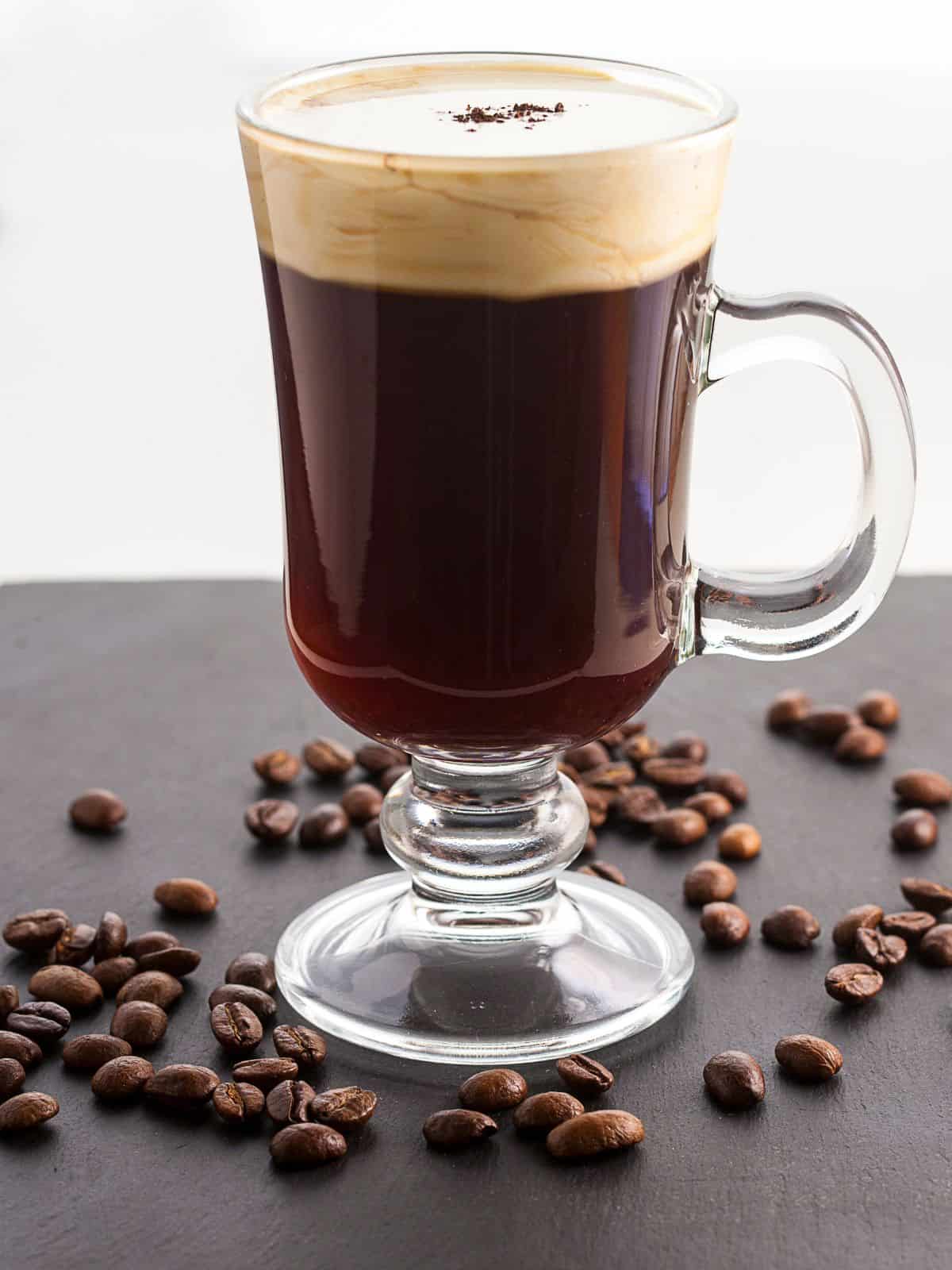 No surprise here, the Irish Coffee Mug is commonly used to serve Irish Coffees! Because of its clear glass material and short, squat stem it differentiates itself from traditional coffee mugs and allows the bartender to show off the unique, beautiful layers of the cream and coffee.
In addition, you could use it for Eggnog, a spiked Hot Chocolate or a Kentucky Hot Tub.
Margarita Glass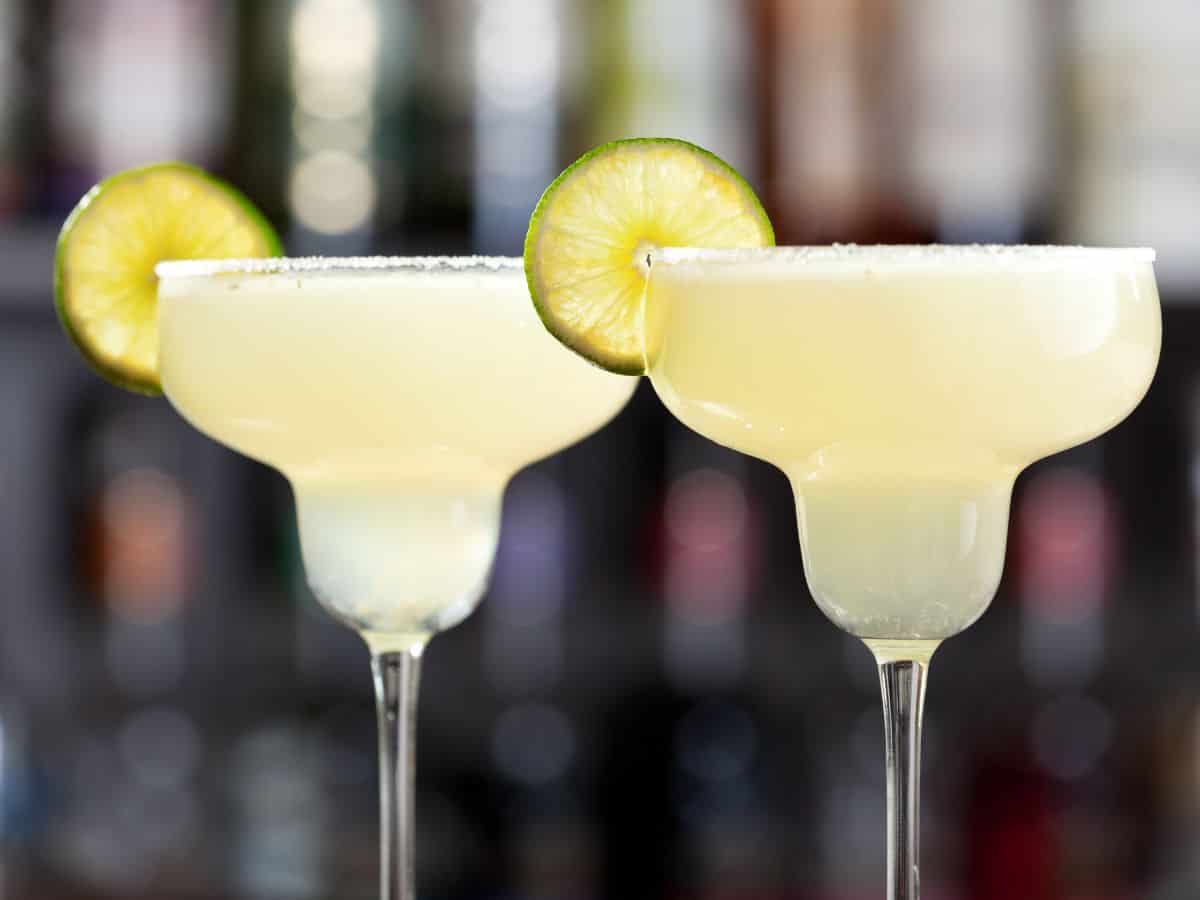 A margarita glass is a variation of a Coupe Glass, that's, in case you're wondering, typically used to serve (one of my favorites) Margaritas! You can serve ANY frozen drink in this baby including but not limited to a strawberry daquiri or peach frose!
Martini Glass
The martini glass, made popular by the classic 'James Bond' movies, was invented in the 19th century and was originally just called, " Cocktail glass." Today, there is a differentiation between a martini and a cocktail glass, though not many people know it, and continue to use the terms interchangeably.
You may be wondering, "What drinks are served in a martini glass then?" Well, this particular type of glass is used for a Martini (and its variations), Manhattan, Pisco Sour, Negroni, and a Cosmopolitan.
Mug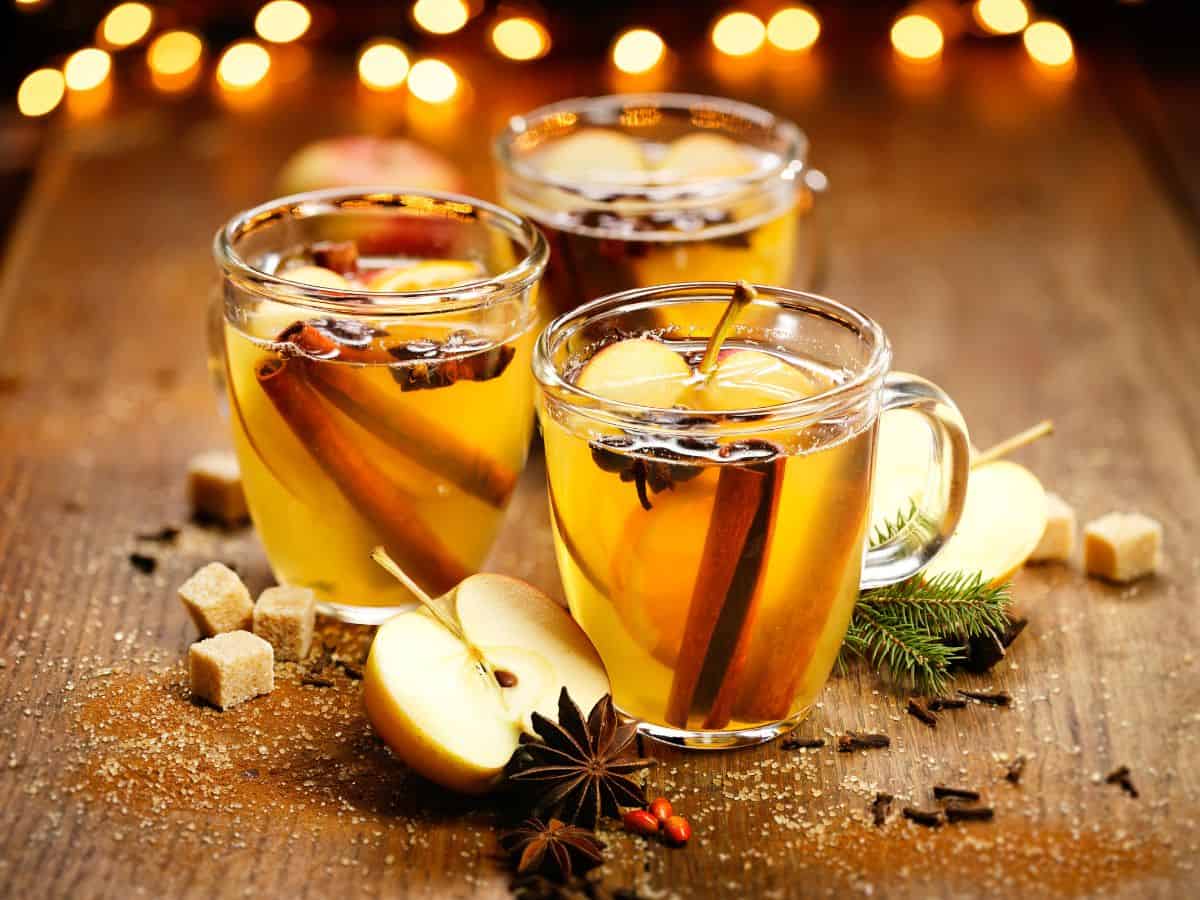 You might not think that a mug is a great cocktail glass, but purchase some stylish, glass ones with a unique design and you'll wonder why you weren't drinking out of one sooner!
The comfortability of a mug lends itself to be used for all sorts of cozy cocktails that are typically served hot. You can use them for a Hot Toddy, Buttered Rum, or Cider.
Additionally, you can purchase a copper mug and make the ever so famous, Moscow Mule Cocktail.
Nick and Nora glasses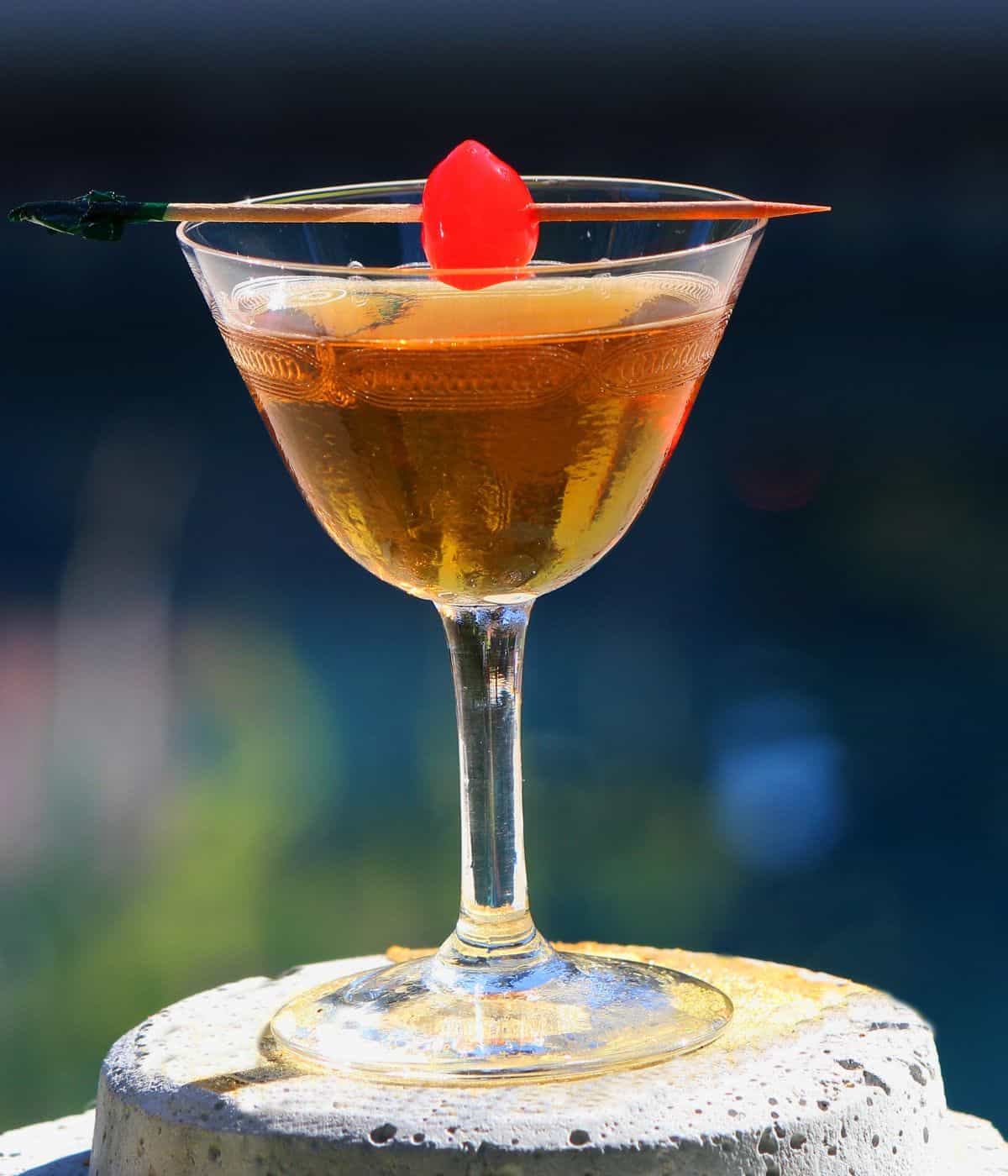 Named after characters from the 1934 movie, "The Thin Man," this tall, stemmed glass is used for serving shaken or stirred cocktails. You can pretty much use this glass for any type of cocktail that you would serve in a Martini or Coupe glass.
You should know that drinks served in these glasses are considered "Up" and should always be served neat and not on the rocks. A Nick and Nora Glass is great for an Old Pal, Tuxedo, and a Mezcal Negroni.
Old Fashioned Glass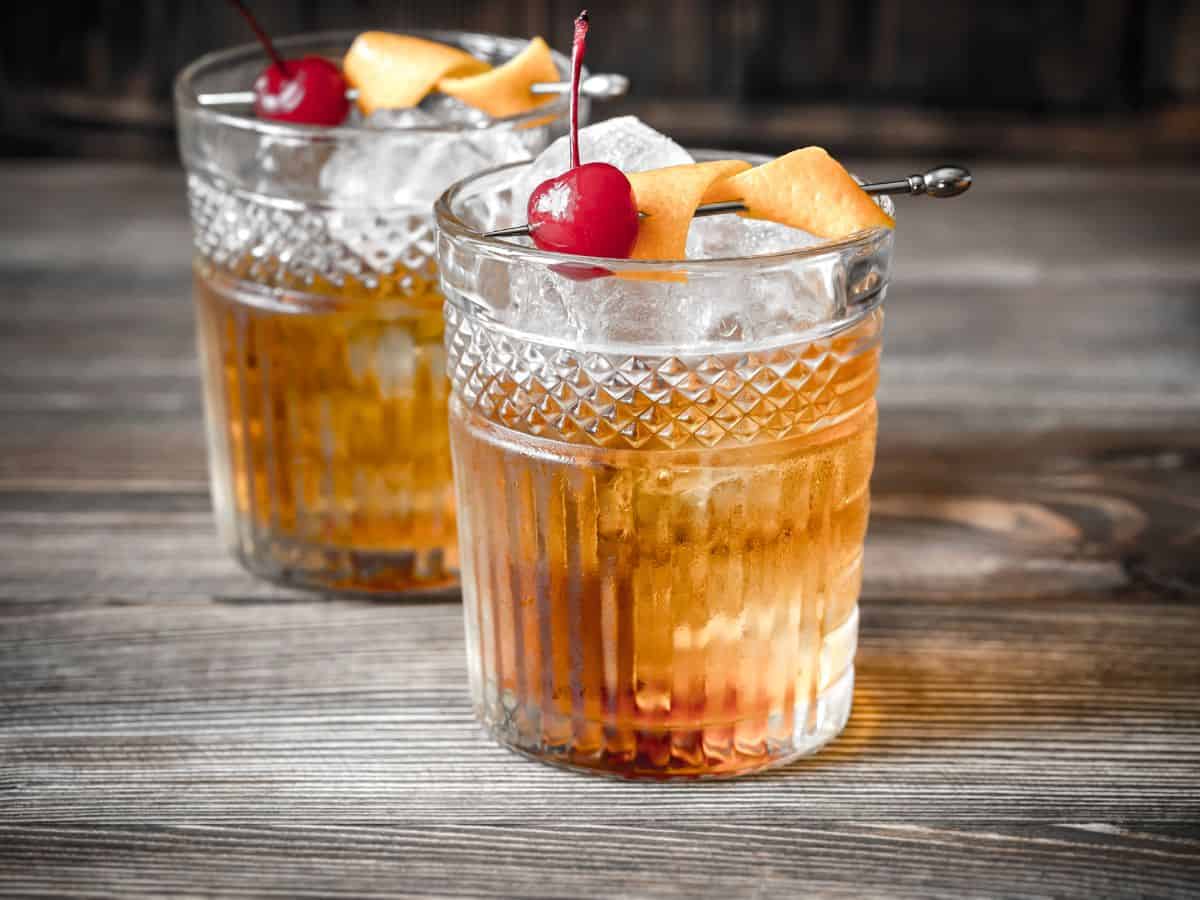 An Old Fashioned Glass, also known as a lowball or rocks glass, is one of THE most popular cocktail glasses out there! These glasses get their name from the Old Fashioned Cocktail which is traditionally what's served in them.
The shape of these glasses with the short, cylindrical sides, and thick bottom, makes these ideal for building the cocktail right in the glass. Besides an Old Fashioned, these glasses can also be used for a Bourbon Smash, Sazerac, White Russian, Bourbon Pumpkin Cocktail or Mai Tai.
Sour Glass
Specifically made for sweet, citrusy drinks like the Whiskey Sour, this round glass with a thin stem is also known as a Delmonico Glass!
You can also serve drinks such as a Bourbon Sour, Diamond in the Rough, or Pilgrim's Punch in Sour Glasses.
Well, there you go! Here is a brief overview of the most common types of cocktail glasses and the drinks served in them. If you try any of these drinks, be sure to leave a comment below and let me know what you enjoyed about them!
Collins Glass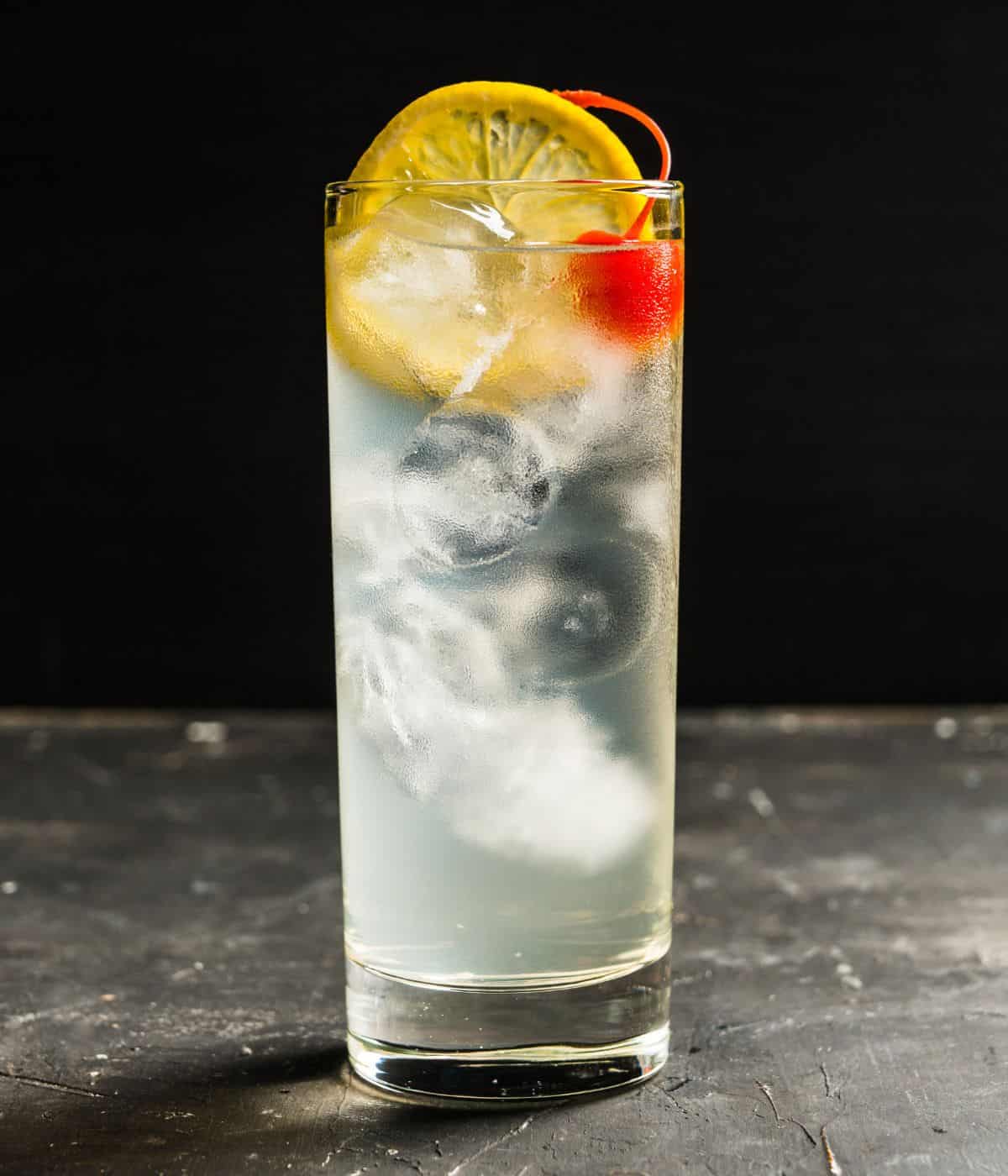 A Collins glass, also known as a Tom Collins glass, is a tall, narrow tumbler that is used for mixed drinks and cocktails. The glass gets its name from the Tom Collins cocktail, which is traditionally served in this type of glass. You can serve any mixed drink in this glass or even a non-alcoholic mocktail like my lavender lemonade.
Cordial Glass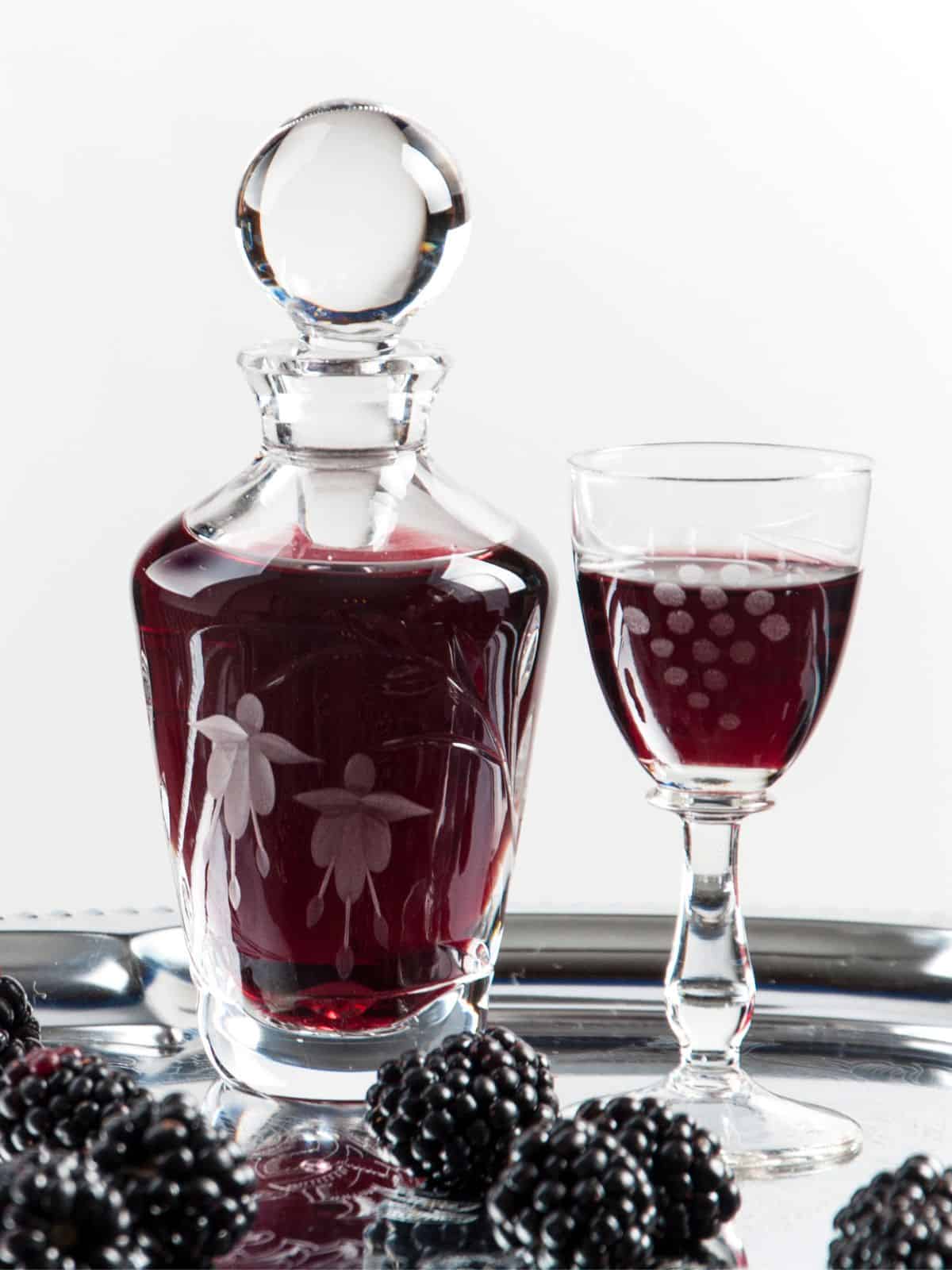 A cordial glass is a small, narrow glass that is used for after-dinner drinks and liqueurs. A cordial is an alcoholic beverage made from fruit juice and liquor, typically served in a small glass. Cordial glasses are also sometimes used for serving shooters and other small cocktails.
Grappa Glass
A grappa glass is a small, narrow glass that is used for serving grappa, an Italian brandy made from grape skins and stems. Grappa glasses are also sometimes used for serving other types of after-dinner drinks and liqueurs. It is also great for serving limoncello!
Moscow Mule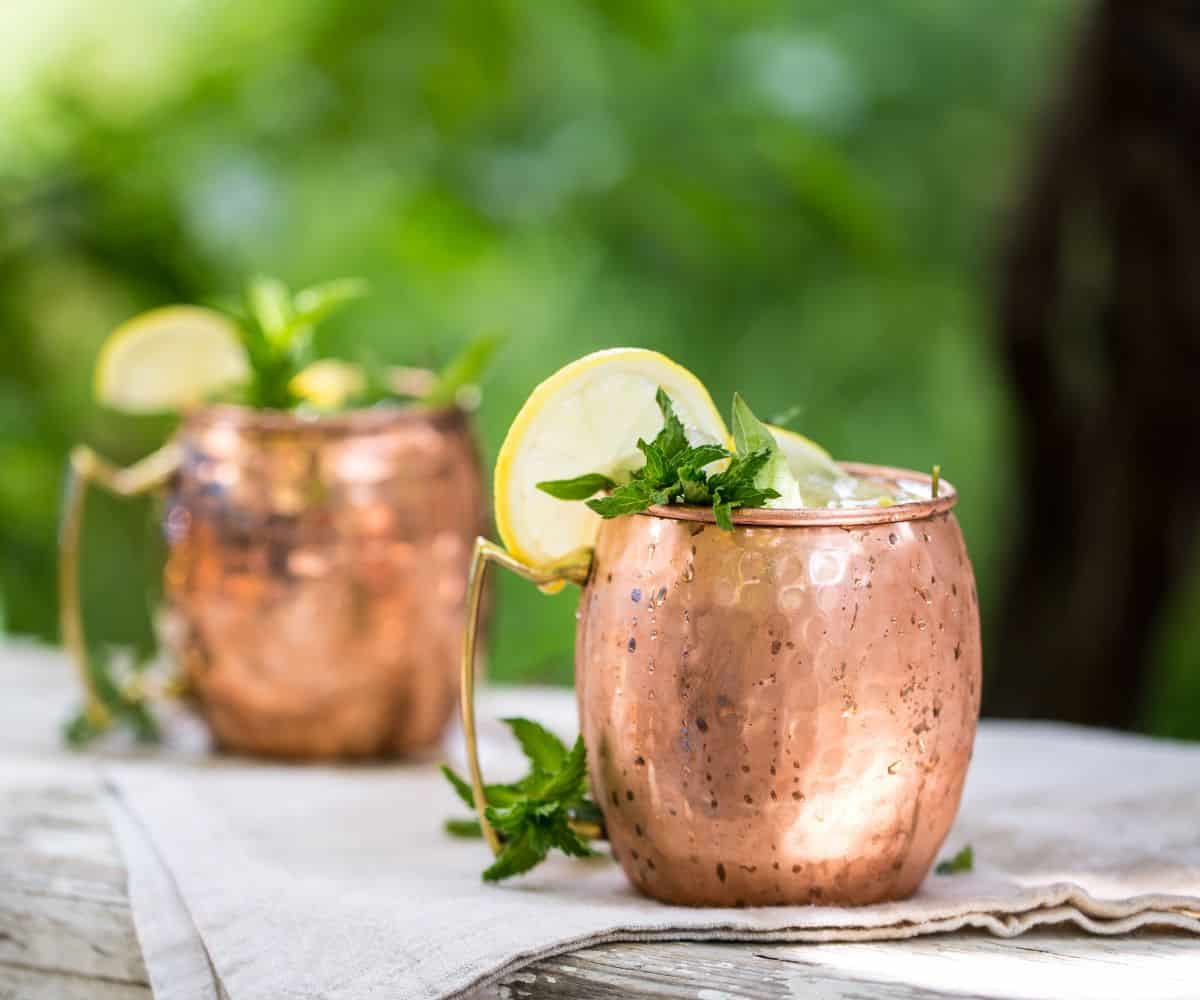 A Moscow mule mug is a tall, narrow glass that is used for serving the Moscow mule cocktail. Moscow mule mugs are typically made of copper and have a handle. Moscow mules are made with vodka, ginger beer, and lime juice.
Final Tips
Overall, if you don't have or can't afford all of these beautiful glasses, it's okay! Start with the staples.
Red and white wine glasses are always a must. Other than that, always have a highball and rocks glass handy. Champage flutes as well! After that, add some martini glasses to your collection and go from there!
Other Cocktail Posts You Will Love!
12 Crème De Violette Cocktails
9 Delicious Chambord Cocktails
Hosting A Blind Wine Tasting Party At Home
7 Popular Peach Schnapps Cocktails
11 Edible Flowers For Cocktail Garnishes