Peach schnapps is always a liquor cabinet staple in our house. The cocktail combinations are endless! If you're looking for a clear fruity, sweet liqueur, this is definitely a good one! Check out this list of tasty peach schnapps cocktails you'll want to serve at your next cocktail party!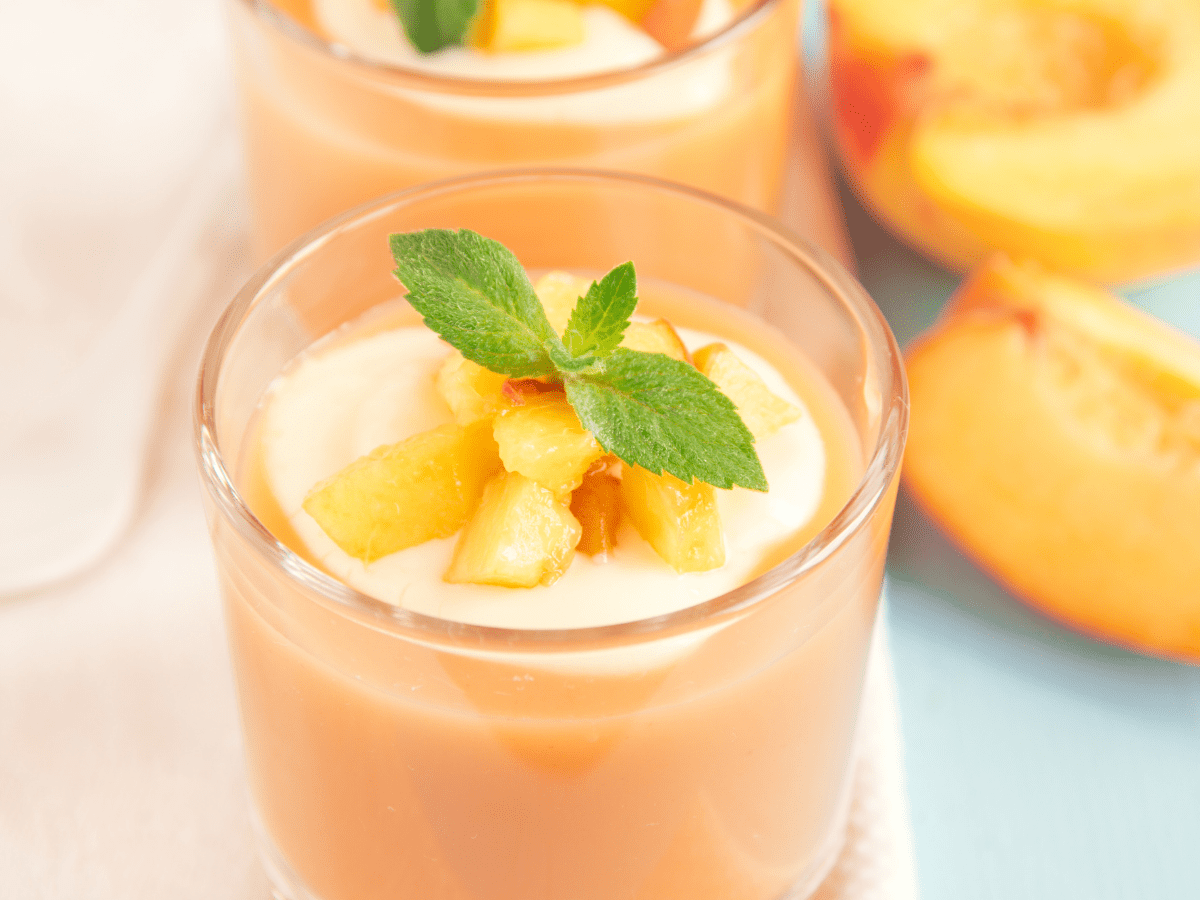 "Schnapps" are a type of alcoholic beverage that's made by adding fruit syrups, like my blackberry syrup, spices, or artificial flavorings to neutral grain spirits. You can think of it as a fruit brandy.
If you love peach flavor, try my Frose recipe made with frozen peaches or lemon, try my limoncello spritz!
There are many different types out there but I have to say PEACH schnapps is my favorite kind. Like my Passion Fruit Vodka Martini Cocktail, it's fruity, sweet and screams summertime!
Peach schnapps is a type of distilled spirit that uses peaches to infuse its sweet peachy flavor. It's a rather inexpensive liqueur known to be super sweet making it ideal for mixed cocktails. The alcohol content ranges from 15-20%. DeKuyper is the most popular brand of schnapps.
You can make any of these peach cocktails more upscale by adding a few edible flowers and serve at your next cocktail party!
This is the most popular peach schnapps cocktail out there. It's been around for decades and being just 2 ingredients, you really can't go wrong.
Ingredients:
3 oz peach schnapps
3 oz. orange juice
Orange wedge, for garnish
Instructions:
Fill a highball glass with ice and add peach schnapps and orange juice.
Stir and garnish with orange slice.
2. Sex On The Beach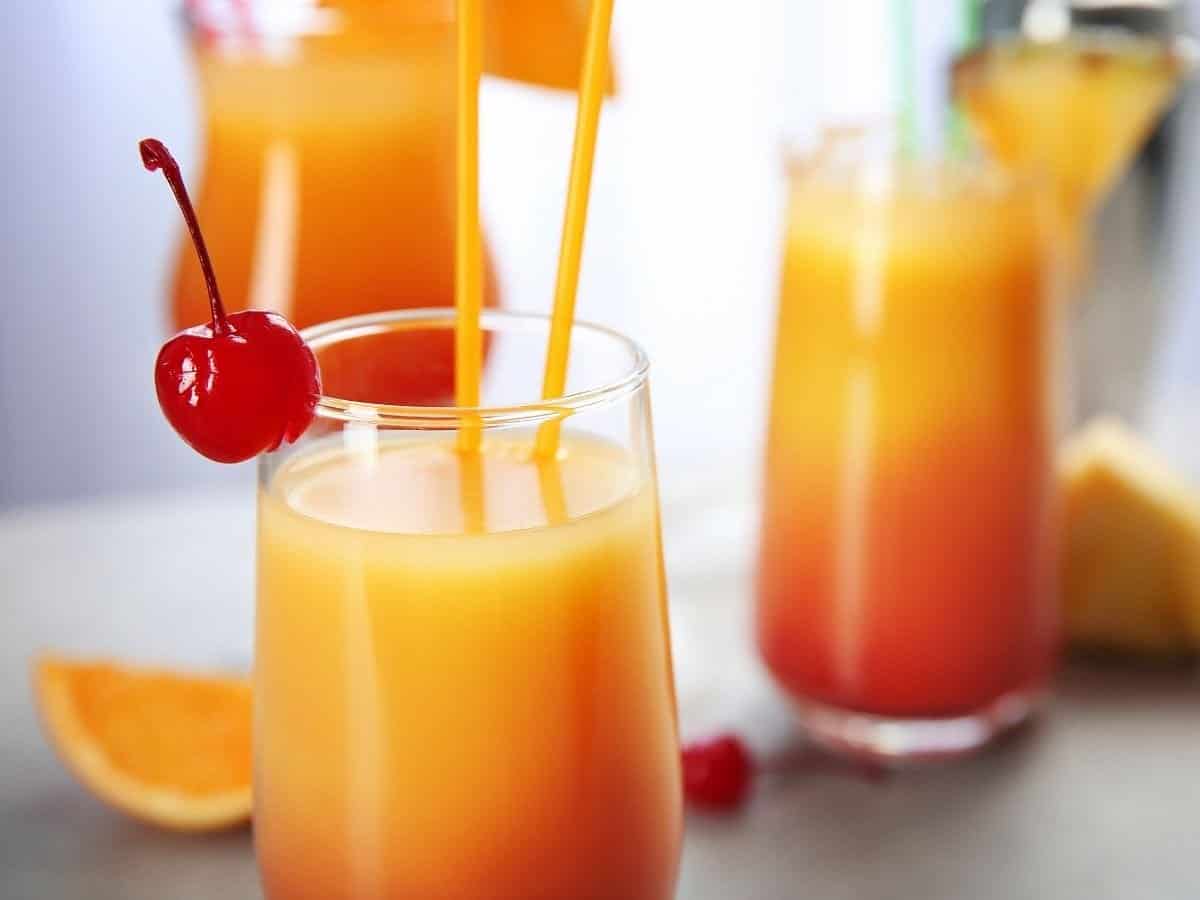 Ingredients:
1.25 oz Cranberry juice
1.25 oz Orange juice
1.25 oz Vodka
.75 oz Peach schnapps
Garish: orange slice & maraschino cherry
Instructions:
Add all ingredients to a high ball glass and mix well.
Fill with ice and garnish.
🥤 Have you ever been to an 'Anything But A Cup' party?
3. Peach Sangria
Ingredients:
25 oz. (1 bottle) Pinot Grigio or Moscato, chilled
½ cup Peach Schnapps
1 cup peach puree or peach nectar
½ cup orange juice
3 oz. Triple Sec
Garnish: peach slices, orange slices and fresh mint leaves
Instructions:
Fill a pitcher with ice.
Add all ingredients in and mix well.
Add fruit and mint and serve cold.
4. Lavender Peach Spritzer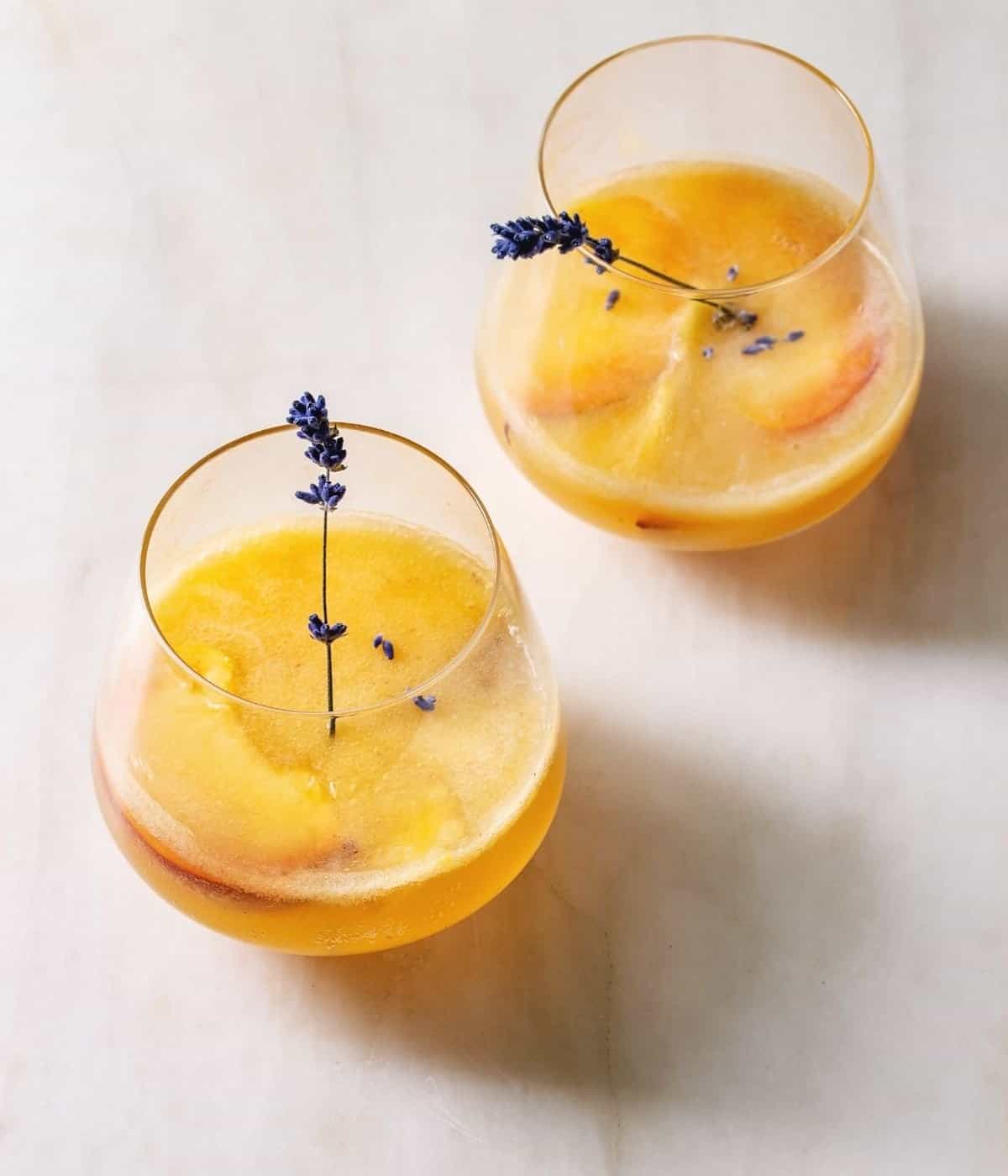 Ingredients:
Instructions:
Add all ingredients to a highball glass with ice and mix.
Top with sparking soda and garnish.
5. Frozen Peach Margarita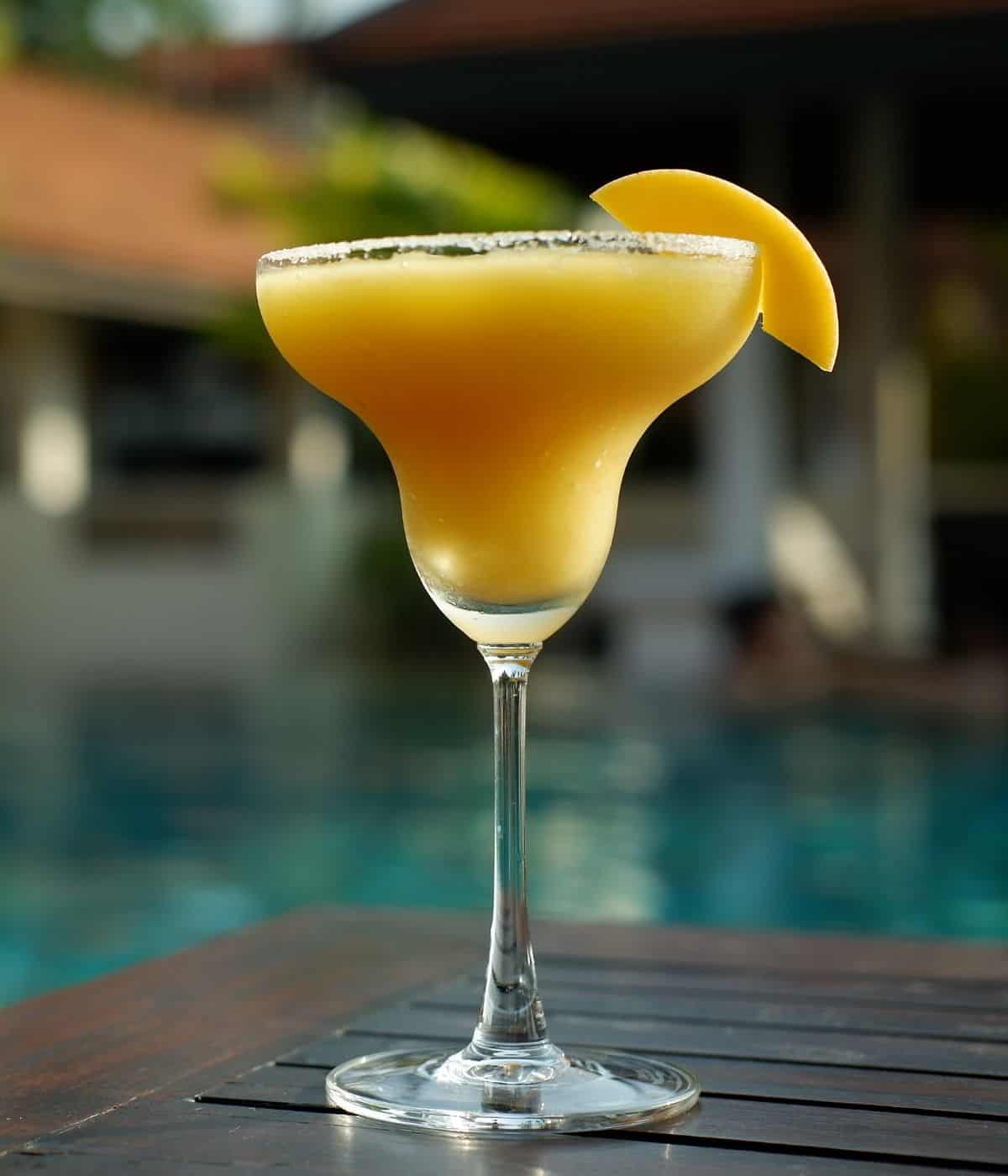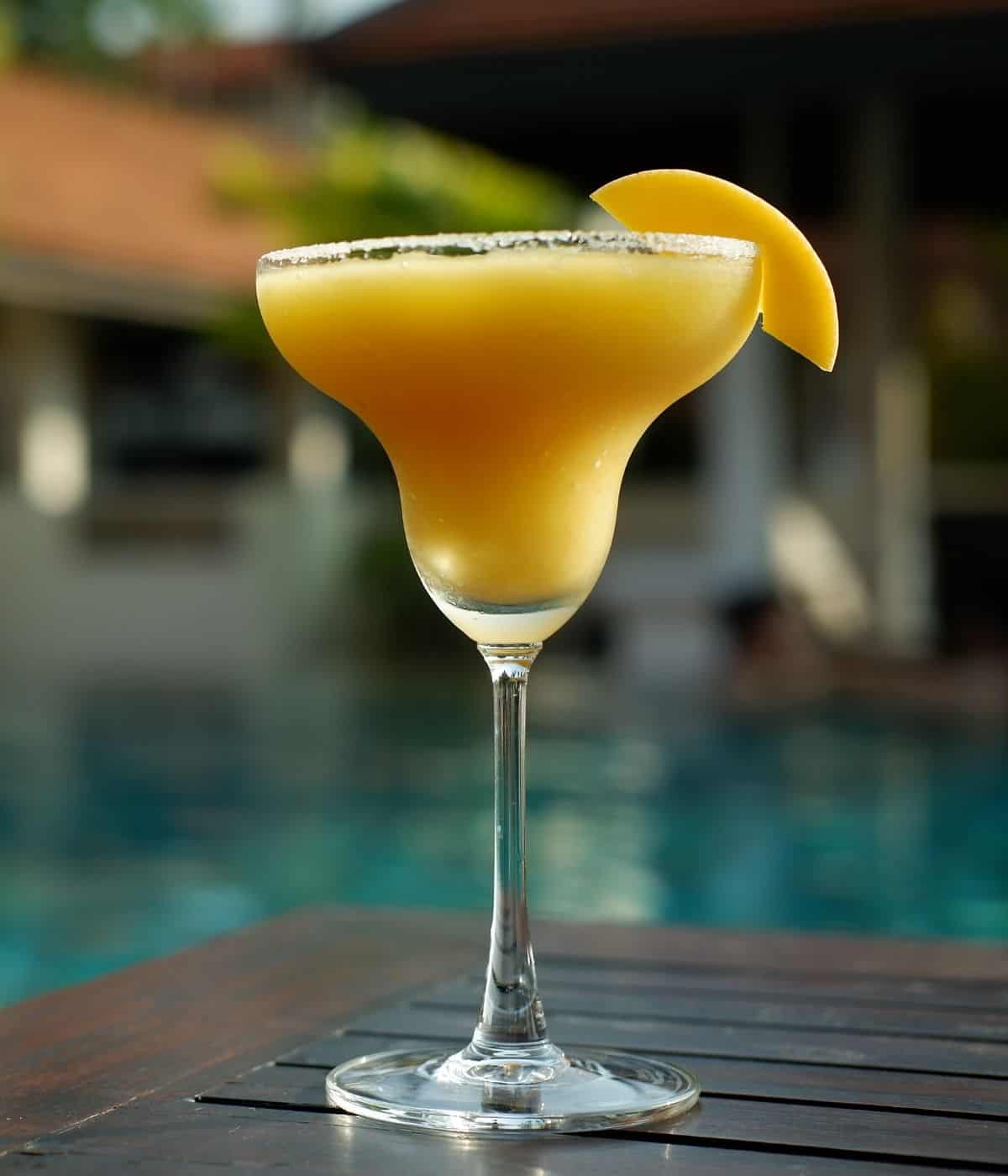 Ingredients:
16 oz. frozen peaches
¾ cup silver tequila
¼ cup Cointreau
¼ cup freshly squeezed lime juice
2 ounces simple syrup or 3 tablespoon sugar
ice
peaches and mint to garnish
Instructions:
In a blender, combine frozen sliced peaches, tequila, Cointreau, lime juice, simple syrup, and ice.
Puree until smooth.
Serve in a margarita glass with skewered peaches and a mint sprig.
Salt the rim if desired.
🍡What appetizers are you serving with your cocktails? Check out these finger foods that would be perfect with them!
6. Peach Bourbon Smash
Ingredients:
1 small peach, frozen
1.5 oz. silver tequila
1 oz. lime juice
1 oz. cointreau
Garnish: peach slices and salt.
Instructions:
Add all ingredients to a blender and puree.
Pour into chilled margarita glass rimmed with salt and garnish.
Other summer cocktails to try!
12 Crème De Violette Cocktails
9 Delicious Chambord Cocktails