Cointreau is a popular orange-flavored liqueur originating from France, often used in cocktails and culinary creations for its unique blend of sweetness and orange essence.
However, there may be instances when you're looking for a substitute due to personal preferences, budget, or availability. Fortunately, several options can provide a similar flavor profile and help you create delicious recipes without compromising taste.
The search for the perfect Cointreau substitute leads us to explore various alternatives, each with distinct notes and qualities. Some of the top recommended substitutes include triple sec, Grand Marnier, and Curacao, all offering the essential orange flavor while bringing their unique characteristics to the table.
As we break down Cointreau substitutes, it's crucial to understand how each option may impact your recipe or cocktail differently, allowing you to make an informed decision that best suits your needs.
Below, we will delve into the details of each recommended Cointreau substitute, discussing their flavors, uses, and how they'll complement your recipes.
With a clear understanding of your options, I am sure you will find an ideal substitute for your drink, cocktail, dessert, or whatever it is you're creating!
Cointreau: An Overview
Cointreau is a well-known and popular orange liqueur that originates from France. It is recognized for its unique flavor and versatility, making it a staple ingredient in many classic cocktails, such as the Margarita and the Cosmopolitan.
To make, Cointreau, a blend of dried and fresh orange peels is soaked in alcohol before undergoing the distillation process. This method extracts the essential oils and creates the distinct flavor profile Cointreau is known for. The final product is a clear, 40% ABV liqueur.
As an orange liqueur, Cointreau has a place in both the culinary and cocktail domains. It is an essential ingredient in many classic drinks, but it can also be used to enhance the flavors of various desserts and dishes.
With that said, Cointreau can sometimes be pricey or challenging to find in certain regions so it's helpful to know that there are substitutes available in case you're in a rut!
What Does Cointreau Taste Like?
Cointreau is a balance between sweet and bitter components.
The distinctive orange flavor in Cointreau comes from the use of both sweet and bitter orange peels in its production. The peels are macerated in alcohol and then distilled, resulting in a liqueur with a bright, citrusy aroma and taste.
The unique combination of different orange types gives the spirit a well-rounded clean taste that is neither too sweet nor too bitter.
Some Cointreau substitutes have an amber hue as opposed to a clear look. This can affect the final look of cocktails especially if you prefer a clear presentation.
Reasons to Substitute Cointreau
There are several reasons one might choose to substitute Cointreau in a recipe. These reasons can range from personal preferences to dietary restrictions.
Firstly, Cointreau is a relatively high alcohol content liqueur, with approximately 40% ABV. Individuals who prefer lower alcohol content in their cocktails or dishes may choose alternative options.
Some alternatives like Triple Sec have lower alcohol content, typically around 15-40% ABV, which can provide a similar flavor profile to Cointreau without the high alcohol content.
Another reason to substitute Cointreau is availability. Cointreau is a premium brand, which can be challenging to find in some areas. Substitutes like Grand Marnier or Orange Curacao can be more accessible while still providing a comparable taste.
Moreover, some individuals may have dietary restrictions or allergies that prevent them from consuming Cointreau. A non-alcoholic substitute, such as orange extract, can be used in recipes requiring an orange flavor. This allows people to enjoy the essence of Cointreau without the need for alcohol consumption.
Cointreau Substitutes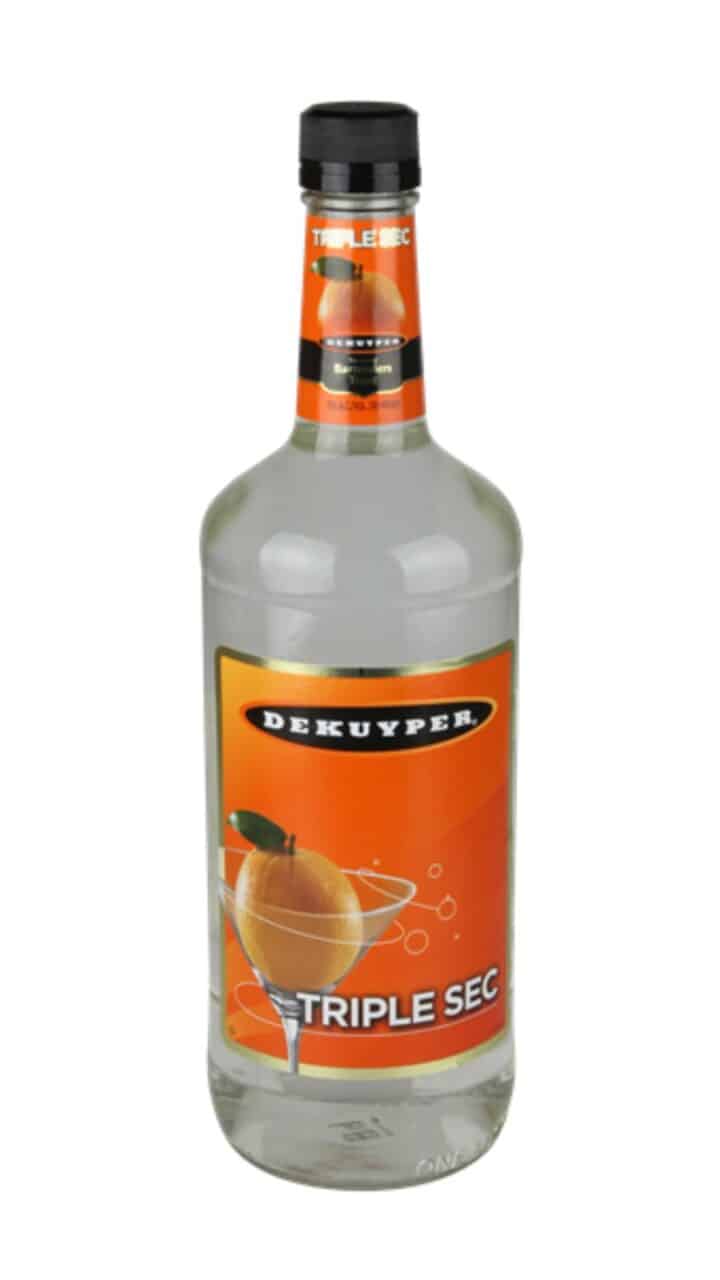 Triple Sec
One of the most popular Cointreau substitutes is Triple Sec. There are many different brands of Triple Sec that you can test out. Like Cointreau, it is a clear, sweet spirit with a strong orange flavor. Le Favori, Luxardo Triplum, Pierre Ferrand Dry Curacao, and De Kuyper are a few popular brands of triple sec. Here are some popular cocktails that use Triple Sec!
Grand Marnier
Grand Marnier can be a good Cointreau substitute due to its similar orange flavor and sweetness, making it suitable for cocktails and desserts that require an orange liqueur. It also adds a subtle hint of cognac, providing a unique depth of flavor not found in Cointreau. Grand Marnier Cordon Rouge is a top favorite.
Combier Liqueur d'Orange
Combier Liqueur d'Orange can be a good substitute for Cointreau because it shares a similar base as a premium triple sec with a pronounced and authentic orange flavor, making it suitable for various cocktails and culinary applications. Its well-balanced sweetness and versatility make it an excellent alternative to Cointreau, providing a comparable orange twist to drinks and dishes.
Patron Citrónge
Patron Citronge Orange Liqueur can be an excellent substitute for Cointreau due to its high-quality orange flavor and smooth character, making it suitable for various cocktails and culinary applications. Its premium status as a triple sec ensures a similar level of authenticity and sweetness, providing a comparable orange twist to drinks and recipes that call for an orange liqueur like Cointreau.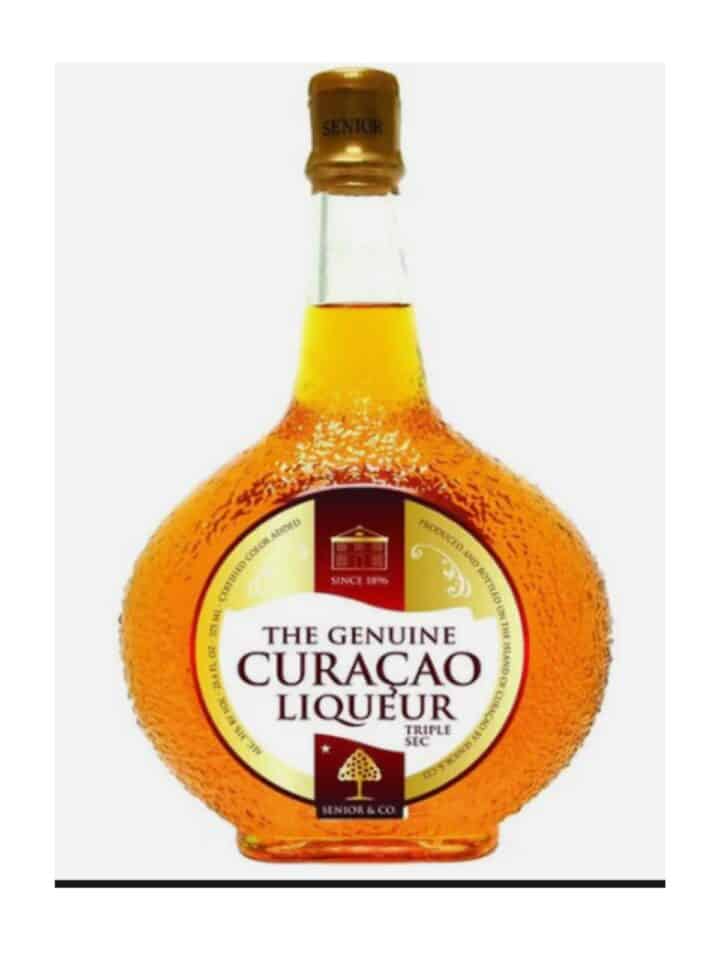 Curaçao
Curaçao can be a good Cointreau substitute due to its distinct orange flavor and sweetness, making it a viable option for cocktails and culinary applications that require an orange liqueur. While it may not have the exact same profile as Cointreau, its characteristic citrus notes and sugary undertones can still enhance various drinks and dishes in a similar fashion.
Orange Extract
Orange extract can be used as a substitute for Cointreau in cocktails and recipes, as it imparts a concentrated orange flavor. However, it lacks the complexity and sweetness of the liqueur, so consider adding a bit more simple syrup, sugar or whatever sweetener is being used in addition to the extract.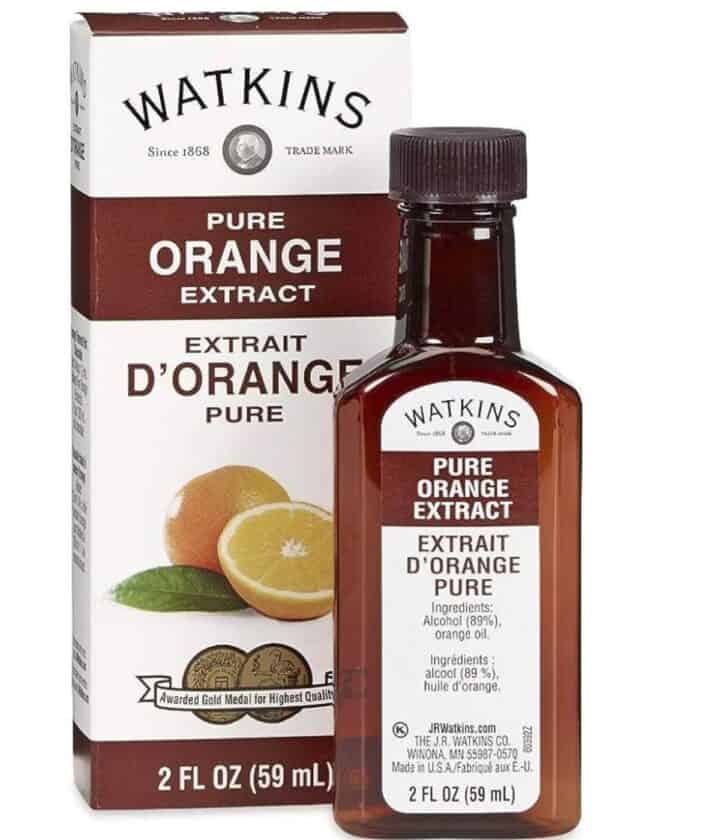 In summary, there is a wide variety of orange liqueur substitutes to choose from, each offering unique flavors and characteristics. I suggest testing out each individually and going with whichever you prefer most based on your taste.
Homemade Cointreau Alternatives
Whether you're after the same flavor as Cointreau or something a little different, you can achieve excellent results making your OWN homemade orange liqueur with a few simple ingredients available at your local grocery store.
One way to replicate the flavor of Cointreau is by using a combination of bitter orange peels and orange juice concentrate. Create a homemade orange liqueur by steeping dried or fresh bitter orange peels in a neutral spirit, such as vodka, and then sweetening it with a sugar syrup mixed with orange juice concentrate.
This creates a citrus-forward, balanced liqueur with a slight bitterness reminiscent of Cointreau.
Another option is using dried orange peels to create a homemade orange-infused spirit like this homemade triple sec recipe.
Steep the dried orange peels in a neutral spirit, such as vodka or grain alcohol, for a few weeks to extract the flavors. Add in other spices if you wish!
Sweeten the infusion with simple syrup and strain before using it in your favorite cocktails.
Frequently Asked Questions
Is there any difference between Cointreau and Grand Marnier?
Yes, there is a difference between Cointreau and Grand Marnier. While both are orange-flavored liqueurs, Grand Marnier is made with a blend of aged Cognac brandy, bitter orange essence, and a hint of sugar.
This gives it a warmer and slightly more complex taste compared to Cointreau, which is lighter and crisper. A drawback is that it's more expensive.
What are some options for replacing Cointreau in a margarita?
Replacements for Cointreau in a margarita include Triple Sec, Grand Marnier, or Curacao. Each of these substitutes will provide a slightly different flavor profile but should work well in a margarita recipe.
Is there a difference between Cointreau and Triple Sec?
Cointreau is actually a type of Triple Sec, which is a category of orange liqueurs. While Cointreau is a specific brand and is considered a high-quality Triple Sec, there are other brands and varieties of Triple Sec available at various price points and alcohol contents.
Cocktails That Use Orange Liqueur