This Spicy Pineapple Margarita is full of irresistible flavor. The fresh pineapple flavor is spiked with a homemade jalapeno simple syrup, for the perfect balance of sweet and spicy. It's easy, refreshing, and great to serve at any fiesta or summer get-together!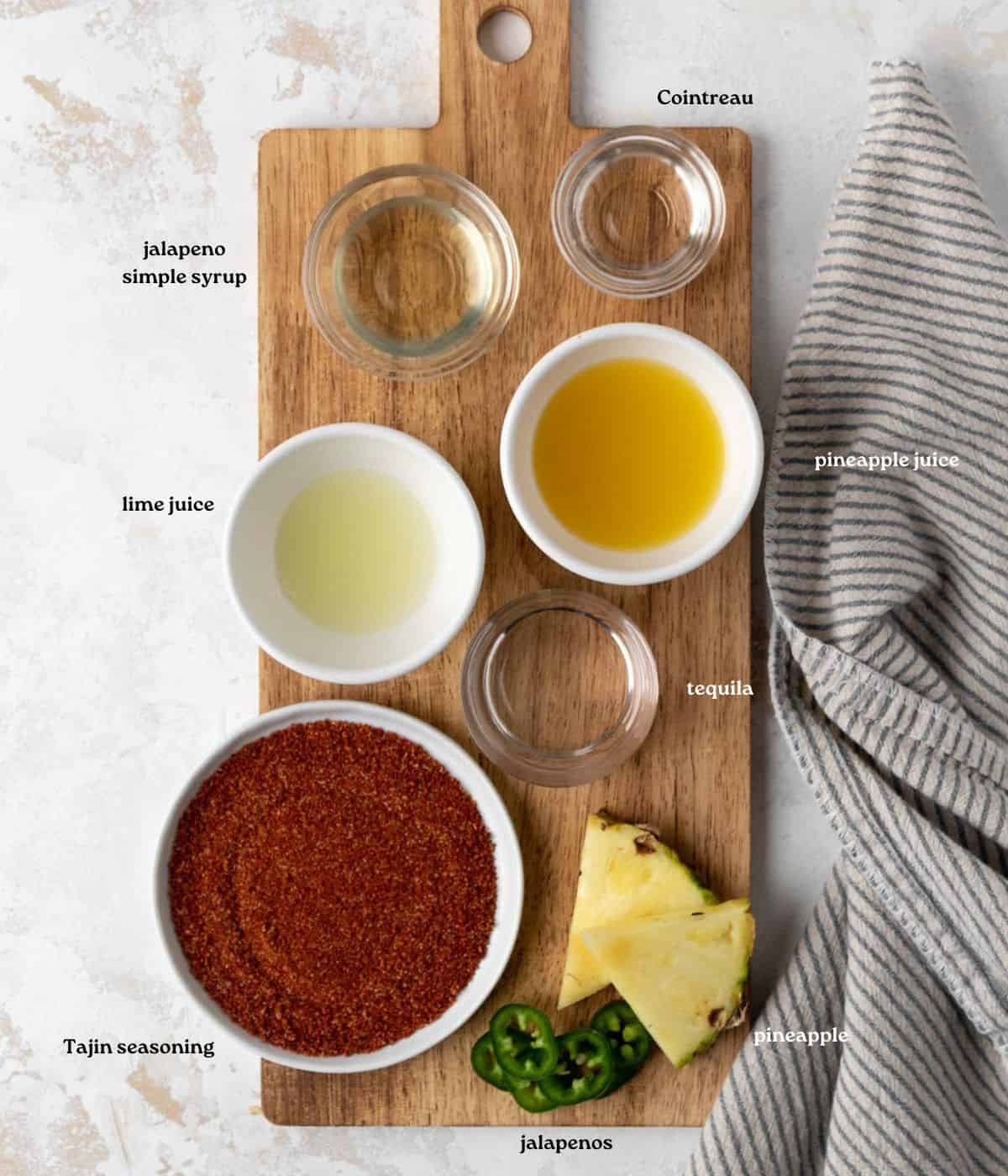 Fresh or Store-Bought Pineapple Juice
I know, I know. You're probably thinking, who the heck would want to juice their own pineapple?! Let me tell you that it makes a huge difference in flavor and texture.
Freshly juiced pineapple is frothy, foamy, not overly sweet and tastes A LOT better than canned versions.
The result is a frothy tasty margarita that leaves a nice layer of foam on the top which adds an interestingly unique texture to your cocktail. It's GOOD
How Spicy Is This Margarita?
I personally can't handle a ton of spice, and find this spicy pineapple margarita quite enjoyable! It's not too spicy but definitely has a kick that you get used to the more you drink it.
You can always add less jalapeno simple syrup OR use less jalapenos when making your syrup if you're worried it's too spicy for you!
What To Serve Margs With:
Frequently Asked Questions
What To Serve Your Margarita With:
Grilled Chicken Taquitos Recipe
Other Margaritas To Try!
📖 Recipe