This Avocado Margarita w/ Jalapeno & Cilantro is definitely something every margarita lover NEEDS to try! It's slightly spicy, slightly sweet, tart, bright, and suprisingly delicious. It's my new summer cocktail I can't get enough of!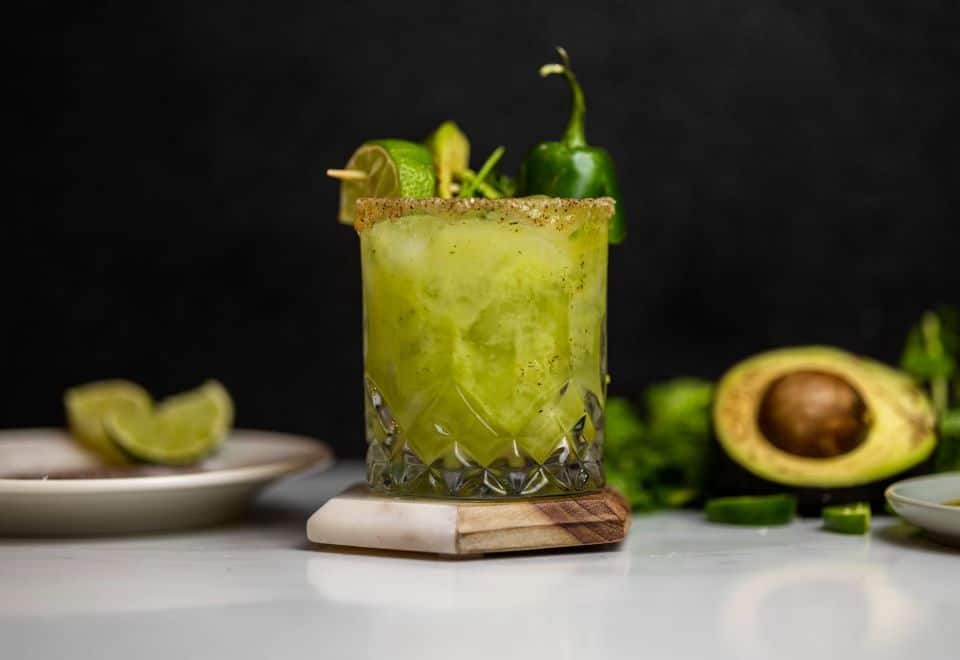 I am a bit obsessed with unique drinks. Have you checked out my margarita series on Tiktok yet? I show you how to make 10 fun UNIQUE margaritas like my pumpkin margarita!
If you are expecting a larger crowd and want something a bit more simple, make a large Pitcher of Margaritas instead so guests can serve themselves OR a pitcher of this delicious summer whiskey cocktail!
If you love avocados, you need to try my air fried avocado wedges!
📃 NOTE: You can print the FULL recipe with all ingredients & detailed instructions below!
🥑 How To Make A Margarita With Avocados
It's actually very simple to make an avocado margarita!
The trick is to use one of the following:
A blender
A food processor
Then add ALL of the ingredients to a blender with some ice and BLEND! That's it!
The only exception here is if you have a super RIPE avocado that will mash easily using a muddler. With that said, to prevent a chunky margarita, pureeing will be your best bet for that smooth, silky texture.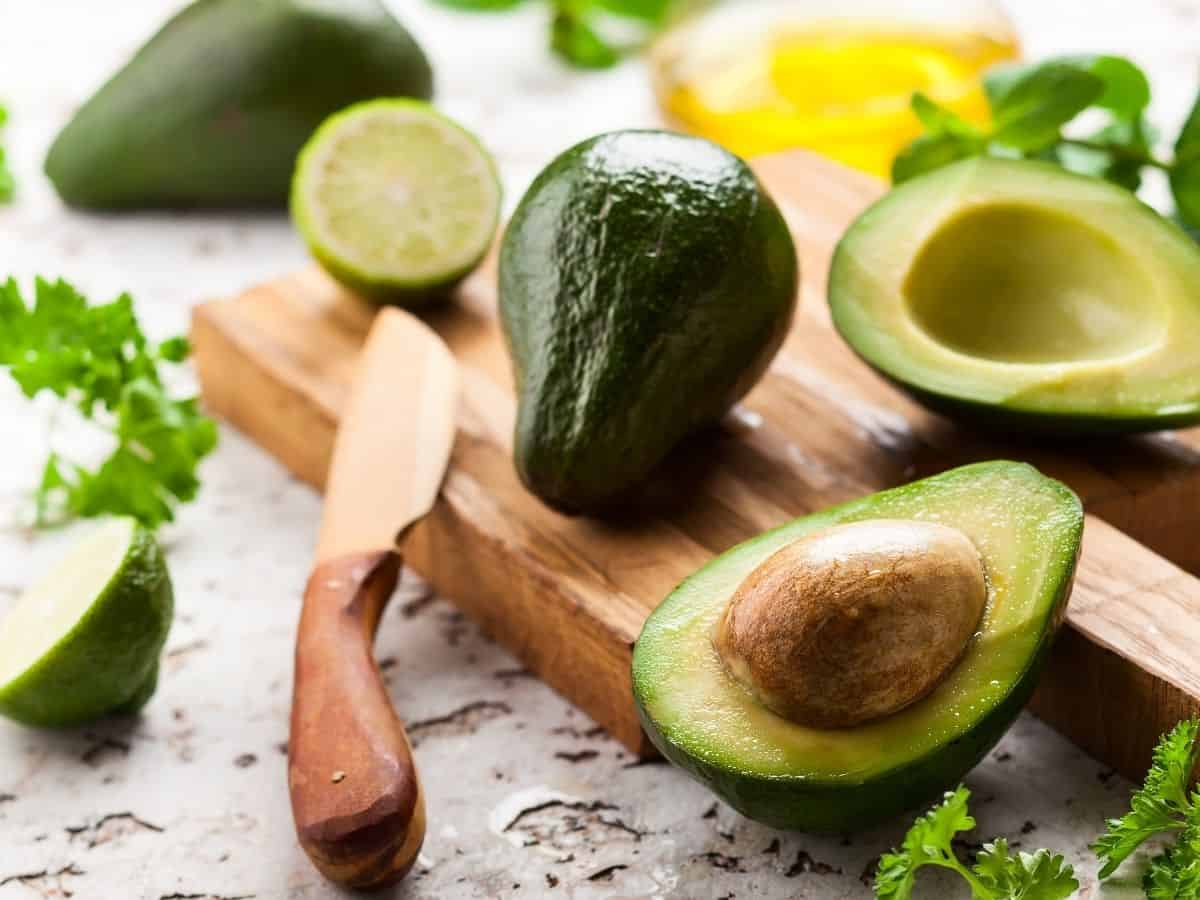 ✅ How To Make Your Marg In Advance
Making an avocado margarita ahead of time is easier than you think. All you need to do is leave out the ICE. Mix up a big batch and store it in a pitcher in the fridge. Then add to a margarita glass filled with ice and you're set!
🌿 Margarita Garnishes
Garnish your margarita with anything you like to make it fancier! I prefer a simple garnish to give guests a preview of what's inside it. This could be a jalapeno, cilantro sprig, and slice of avocado.
I like adding thin slivers of jalapeno to the top. Cilantro leaves are a beautiful way to add a pop of green color. Avocado isn't as easy to use as a garnish because it is soft.
I recommend adding an avocado sliver to a toothpick so it does not fall inside the margarita.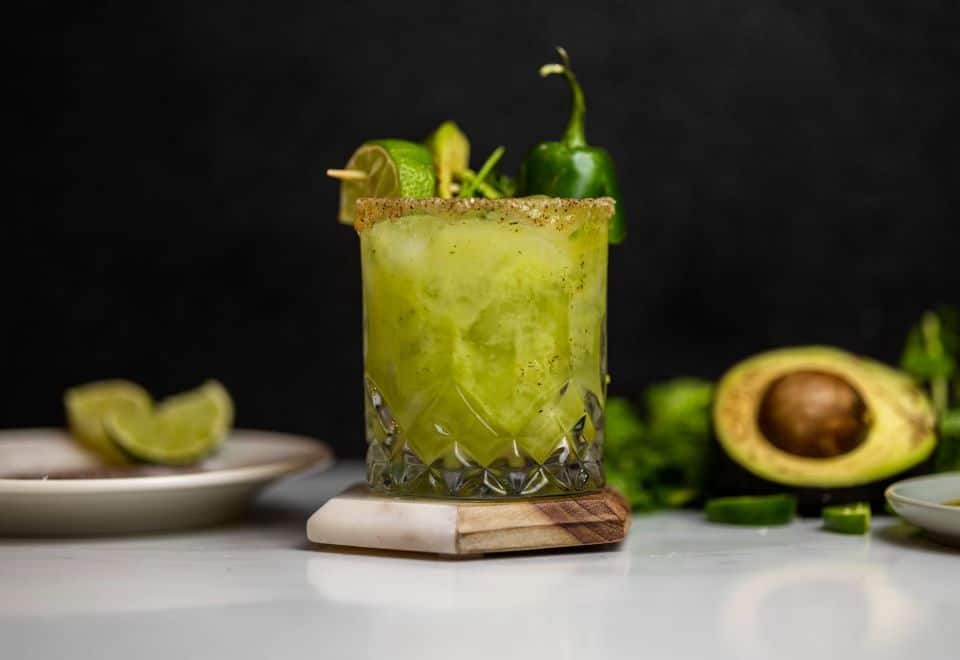 What To Serve With Margaritas?
OTHER than a large bowl of guacamole, these are my favorite appetizers to serve with a strong marg.
EASY Taco Dip Without Cream Cheese
Fried Red Tomatoes (with Red Pepper Basil Aioli)
CRISPY Air Fryer Avocado Fries With Lime Cilantro Crema
EASY Crab Avocado Ceviche (w/ Real or Imitation Krab)
Grilled Carne Asada Mulitas (Corn Tortilla Quesadillas)
📽 If you love entertaining at home, subscribe to my YouTube channel!!
📖 Recipe