I am sharing the BEST Adult Tea Party Ideas for your next chic get-together! These entertaining tips and tricks will make sure your guests feel elegant and sophisticated while creating a relaxing atmosphere anyone can create at home!
No one ever said tea parties had to stop when elementary school ended! All little girls (or boys!) have great memories of sitting around porcelain and feeding our baby dolls some delicious pretend tea and eating pretend finger sandwiches.
Whether it's the fancy atmosphere, the delicate foods or the sophisticated manner in which things are consumed, it is still something many of us dream about doing.
But why can't we keep that magic alive? We can!!
So here I'm offering some easy ways to experience a grown up tea party for any celebration including bridal shower, baby shower, 18th birthday or adult birthday party!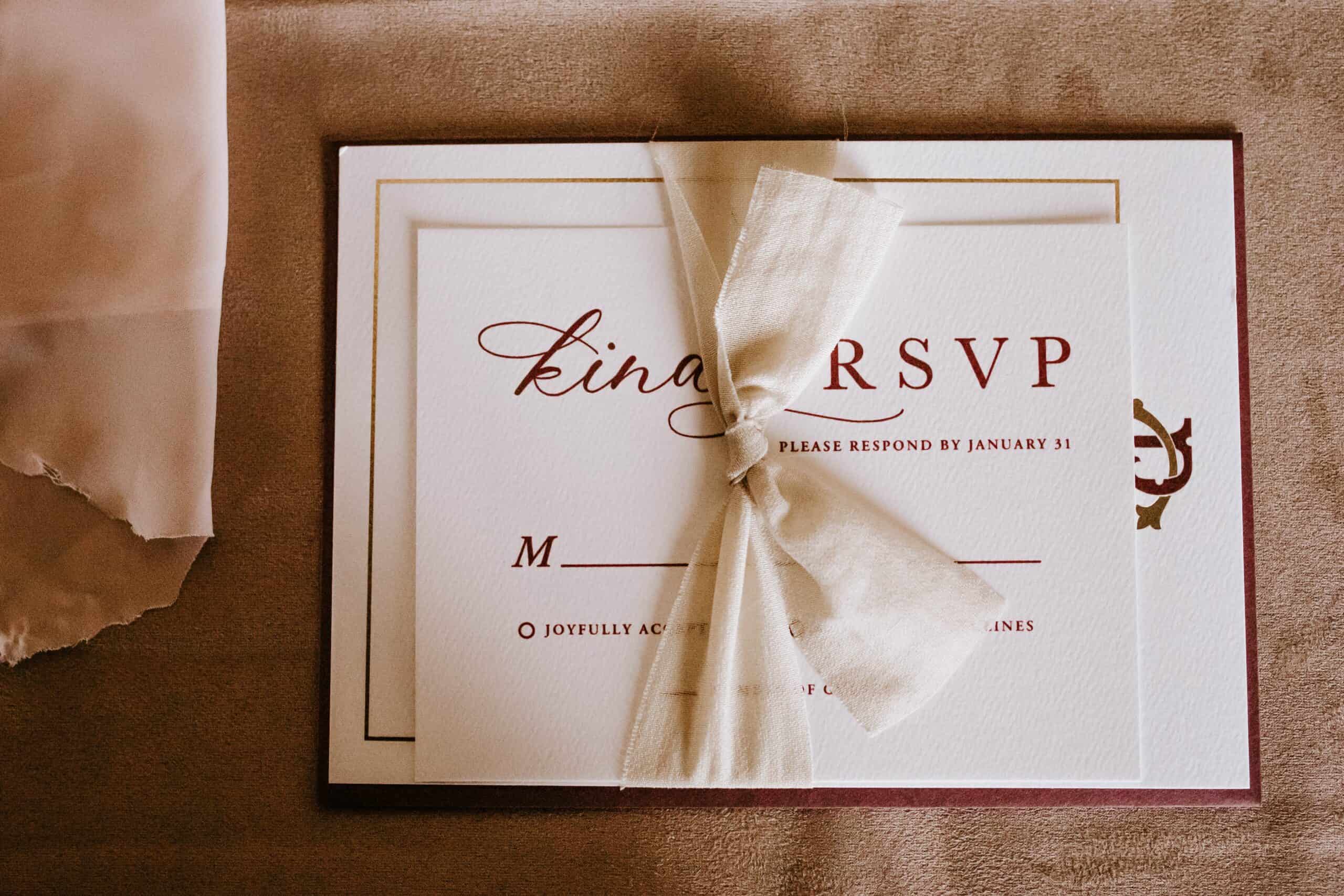 Half of the allure to these childhood tea parties were that you dressed in your fanciest clothes, pearls and of course, moms high heels.
Bring that energy right back into your adult tea party with a fun and exciting dress code. Require guests to wear pearls, a sunhat, lace gloves, or anything floral.
Other ways to add a level of elegance to any tea party:
Send Formal Invitations- You can create something a little more luxurious than a simple text. Getting an invitation in the mail as opposed to an evite has a strong class factor. Canva has many tea party templates you can use!
Decor- Although less is more for tea time, you can find some simple silver serving trays on Amazon, and maybe an exquisite set of floral napkins!
China- Whether it is real china, or faux china, you can find so many different sets that bring a level of elegance to your event. These floral tea cups are perfect.
Tip!- If you are looking for pretty tableware on a budget, hit up your local thrift store!! You'll be amazed at the finds you can grab for pennies on the dollar.
Serve The Right Kind of Tea
The main difference between the tea parties of our childhood and those of today... lie in the tea! When we were small, the tea was often water from the hose, or air that we pretended was delicious.
But now...that won't quite cut it. So let's take it to the next level!
Here are some tea ideas to help your adult tea party taste as good as it looks.
Variety- Having different teas available for your guests to sample is the best way to go. A flight of tea would be a great addition to your adult tea party. Everything from Chai to English breakfast tea is a must and a tea party staple!
Think About The Location/Time of Year- Think where your tea party is happening and cater the tea to the location. Is it a garden party? Have a tea like "In the Garden" brewed and ready to go! Or maybe you're planning to set out a beautiful throw and serve everything casually on the floor? If so, "Moroccan Mint" would be a great tea choice!
Add a Kick- One perk of an adult tea party, (emphasis on the adult.) ..is that we can SPIKE that tea! If you are having this party in a cool winter month, a Hot Toddy is a classic!

Some other great combinations are:

Bourbon and Mint
Gin and Chamomile
Rum Punch and Tea
Rye Whiskey and Chai
🥂Need to sharpen your hostess skills? Check out my BEST tips for entertaining friends!
Yet another perk of being an adult at a nostalgic tea party is that you're 100% in charge of the finger foods! And that, my partygoer, is where we shine.
Tea parties are traditionally known for their tea sandwiches but any finger foods that are brunch worthy and pair well with tea is a winner.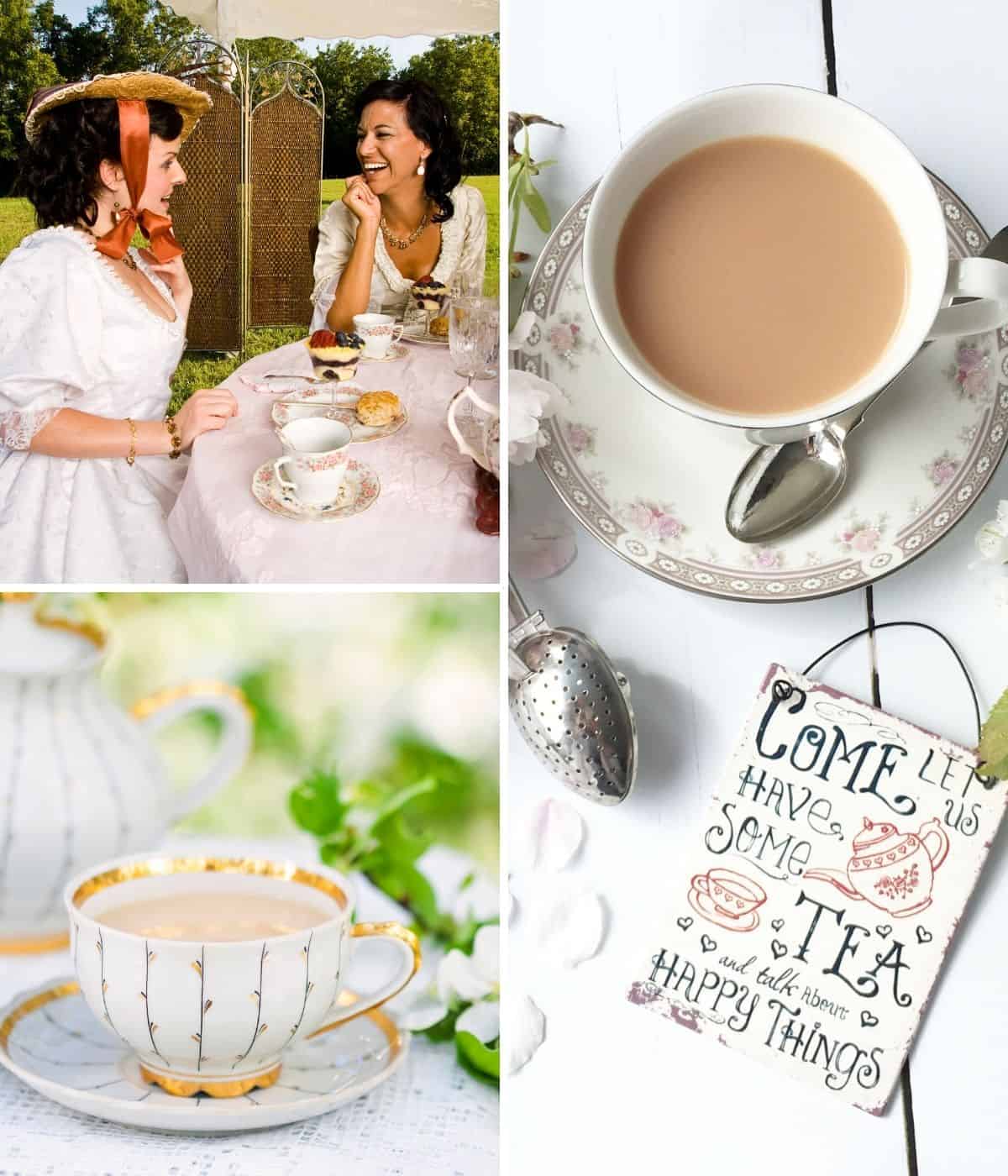 Setting up the table for your tea party is important but does NOT have to break the bank. My advice is to stick to these items:
florals
pastels
light colors and greens
lace
golds
Here are some other decoration ideas that will go a long way:
Idea* If it's a hot day, think about throwing an ICED Tea Party instead of hot tea!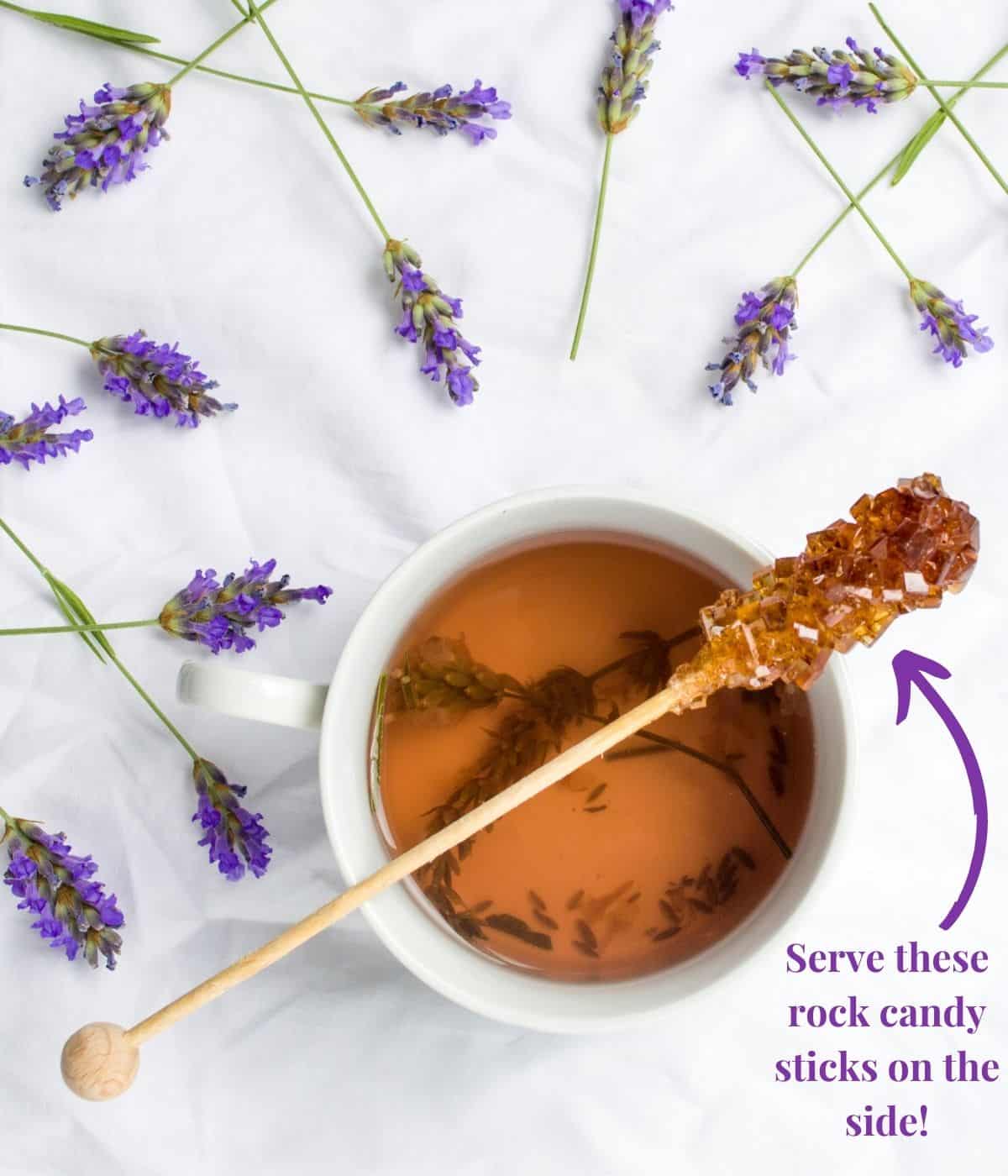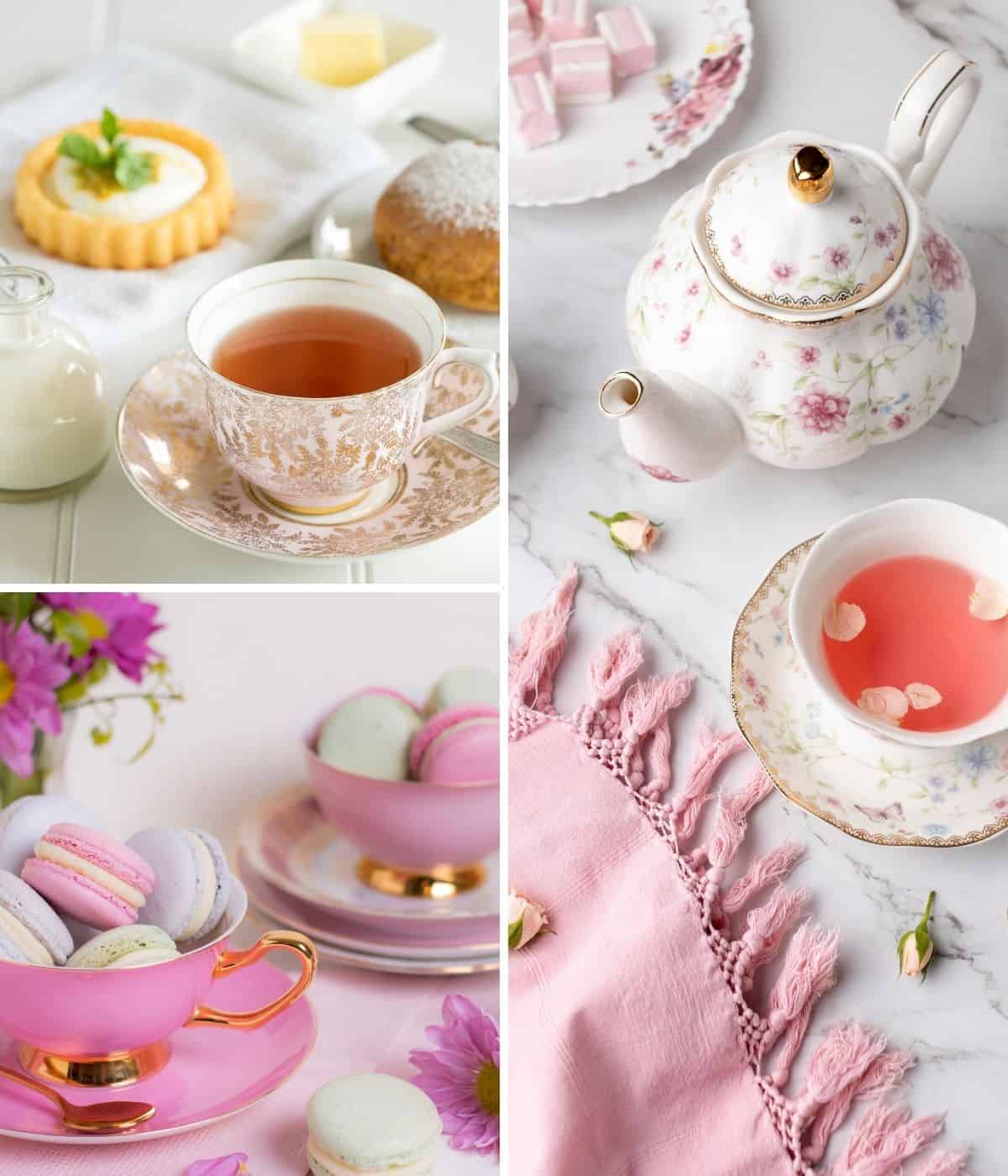 Final Tips For Your Tea Party
Dress Code Encouraged- We don't have to require a dress code but we sure can encourage one! Let your guests make the decision. But I guarantee in the end, no one will regret it!
Have The Staples- A tea pot, napkins, tiered food stand, tea cups with saucers, mini spoons, small plates, tea bags, honey, lemon slices, a sugar bowl and a milk/cream vase are essentials.
Play Relaxing Music- Something calm and soothing. Think Bridgerton music. I am pretty sure Spotify has many playlists labeled "Tea Party"!
Offer some cocktail options! These sweet peach cocktails are perfect for the warmer weather!
Ask For Help- Ask your guests to bring items you may not have. This might be a beautiful crystal water pitcher or a floral tablecloth or runner.
Opt For Store-bought- Many grocery stores offer mini pastries like scores and macarons.
Take the party OUTSIDE- This is most traditional and relaxing. Ask a friend to bring a table over and bring some indoor chairs outside! Add some pillows and throw blankets for a cozy atmosphere.
Go Non-Traditional- Not everyone is a tea drinker so it's okay to serve other refreshments. Try adding a fancy bottle of champage on ice or some coffee to a large coffee thermos to appease everyone. Or maybe whip of a batch up this lavender lemonade.
Other Finger Foods You May Want To Serve
Appetizer Ideas For Dinner Parties
Kids Party Finger Food Ideas (For the little ones)
And check out these fun Scavenger Hunt Ideas For Adults!