Halloween is around the corner! If you are not serving mocktails at your party, you NEED to! Kids and adults will go crazy over these fun spooky drinks that are made without any alcohol!
Don't forget to serve some creepy Halloween inspired appetizers!
🎃 How to throw an awesome Halloween party for adults!
Pumpkin Spritzer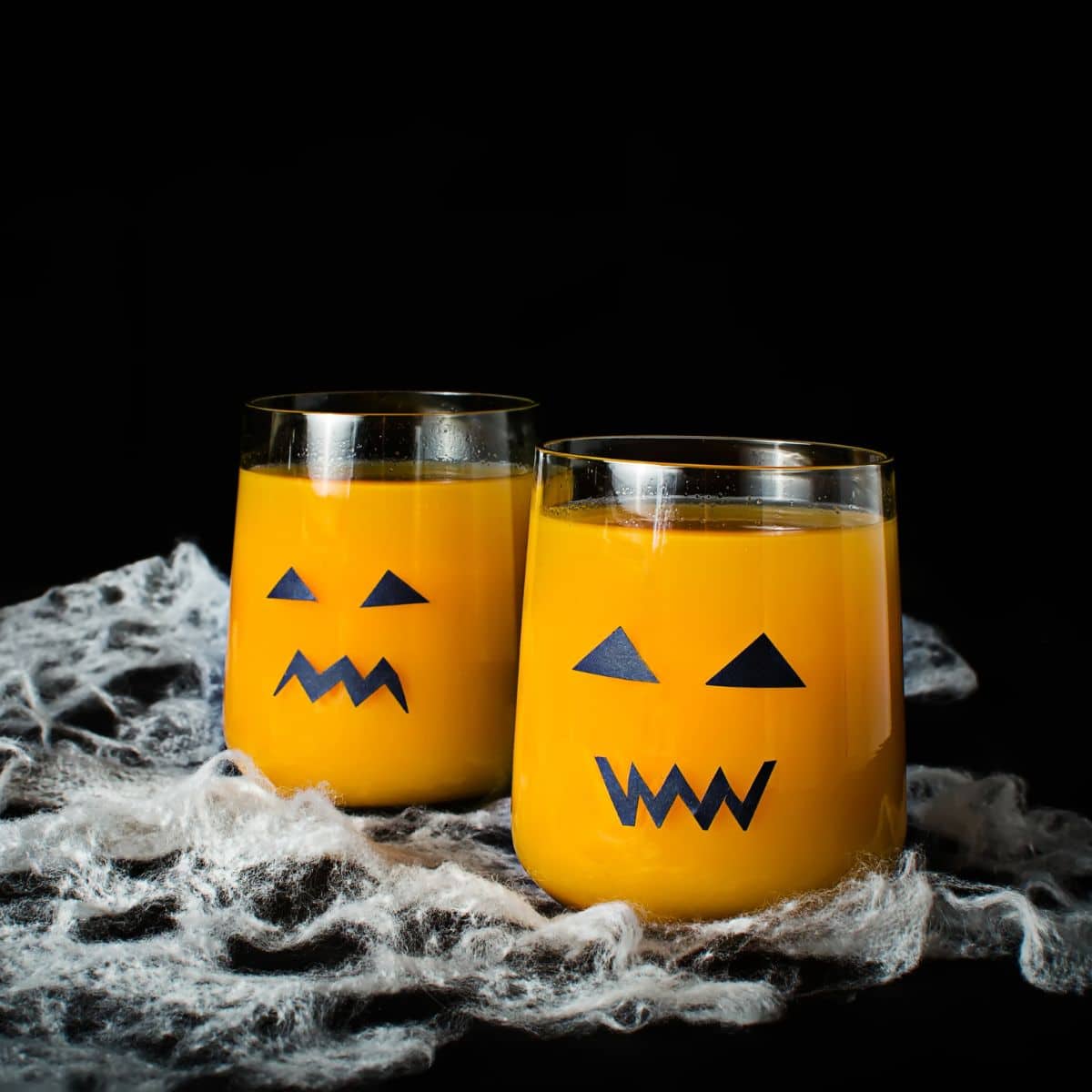 This mocktail is the easiest one and a party favorite. What you need is some orange juice, mango juice, and some soda water. Mix equal parts OJ and mango juice and top it off with a splash of soda water. Use a black marker or these jack-o-lantern stickers from Amazon to make the festive faces and you're set!
I thought this would make the perfect MONSTER mocktail! All you need to do is add these monster eye balls from Amazon! Glue them on using some store-bought cake icing and they will be the cutest blue monster mocktails ever!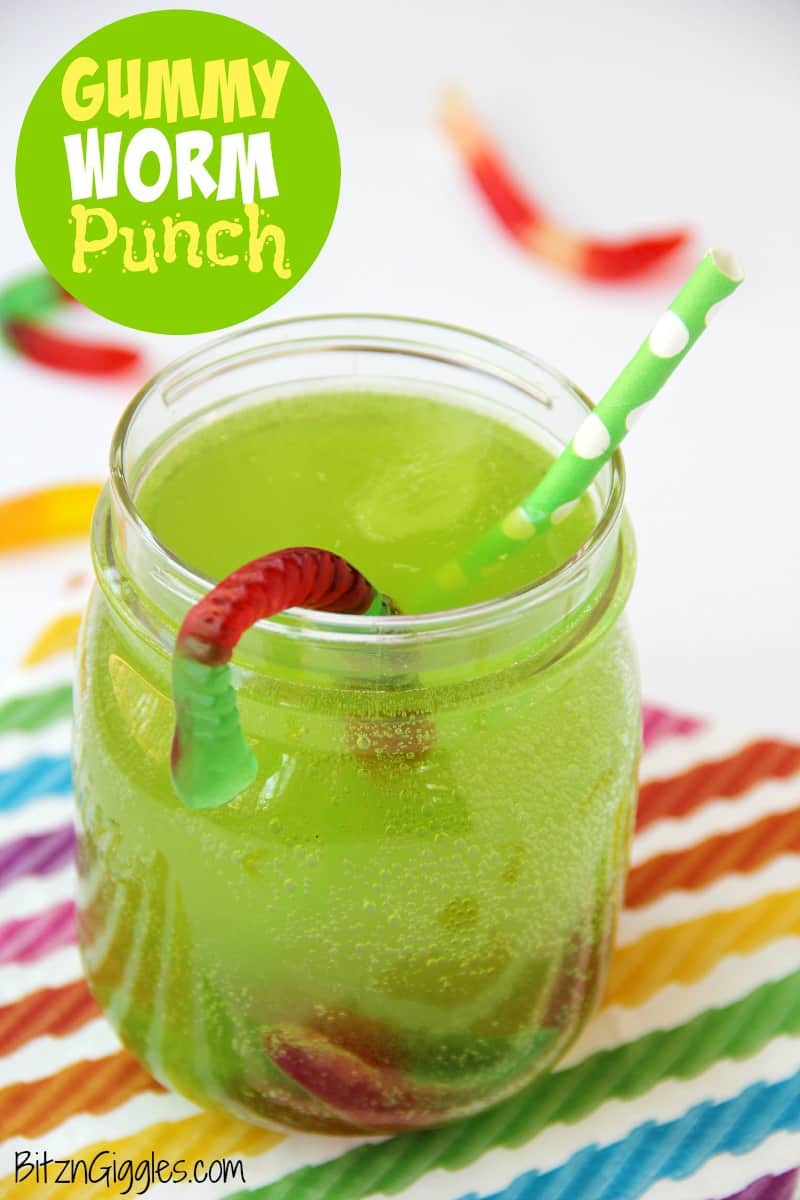 Kids will love the color of this green punch! Not to mention the disgustingly tasty gummy worms hanging out of it! It's easy to make, tasty and perfectly festive for Halloween festivities!
The key to this blood red mocktail for Halloween is the red or dark purple juice you use as the base. Not only does it look like blood but it will leave your mouth stained a dark red or purple just to make your Halloween party more enjoyable. Plus it's alcohol free!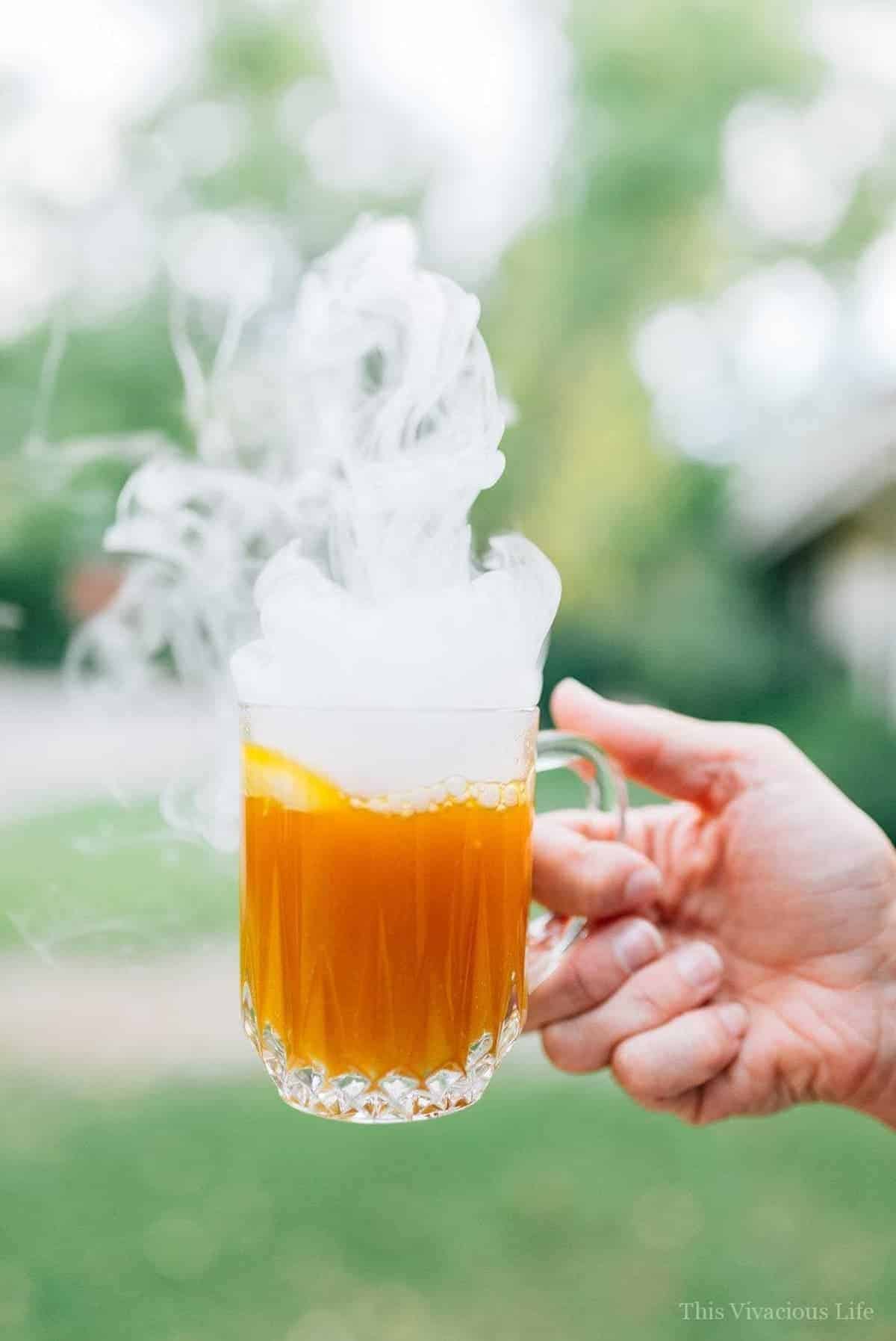 This is a sophisticated punch that both adults and kids will love dipping! To make it extra fun for a crowd, put this spooky punch in a large punch bowl with some plastic spiders and gummy worms for a mad scientist effect that's sure to be a good time.
How adorable are these?! They're made with pineapple, orange, lemon juice, water and add sugar. To give it its bright green color, she adds juiced spinach or a few drops of green and yellow food coloring. The pouches and stickers are linked in her blog post! Go check it out!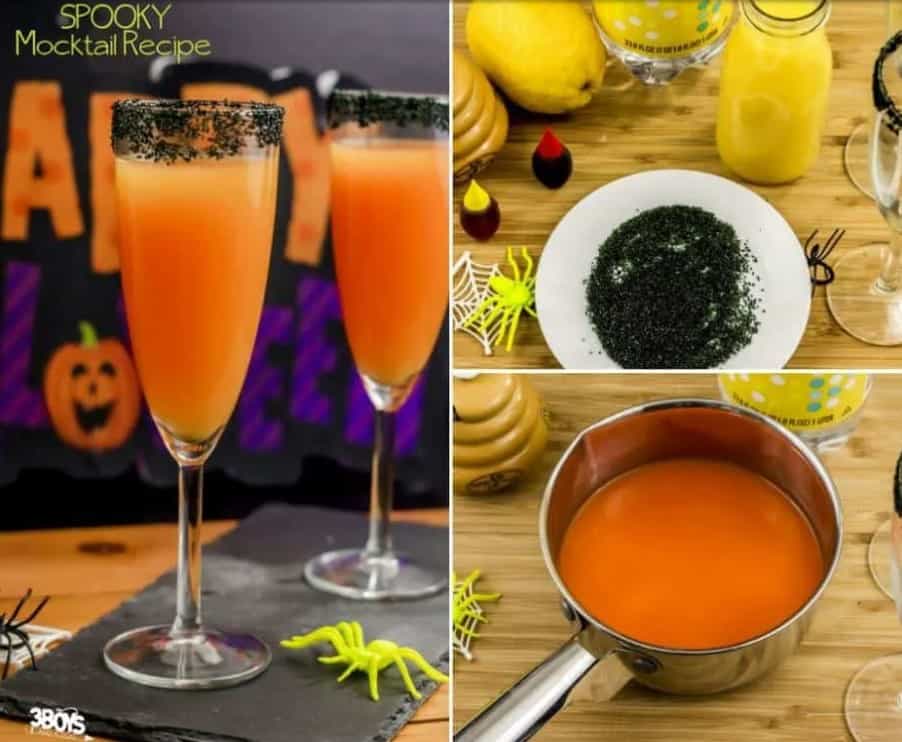 This Spooky Halloween Mocktail Recipe is very easy to throw together and you probably have all the ingredients on hand! Since it uses an orange juice base, it's perfect for Halloween morning, and the tonic water gives it a festive sparkle.
What's for dessert? Wrap up the party with this awesome spooky milkshake bar for the kids! They can mix together any flavors they like plus decorate the glass with eyes and spiders for the ultimate Halloween treat!
Easy Ways To Spookify Mocktails
You do not need to be a mixologist to be able to whip up fun mocktails! Simply add one of the following to any cup and you're set...
googley eyes
spiders
fake eyeballs
orange and black sprinkles
ghost skewers
stick on bats
red food gel (fake blood)
Just adding these items to PURPLE, ORANGE, GREEN or RED drinks is all you need to make a drink anything but boring!
Add Flavored Syrups!
Another idea is to think about adding a flavored syrups to your favorite soda, juice or lemonade for a fun twist!
My favorites sweet syrups are my Blackberry Syrup, Strawberry Simple Syrup, and my Lavender Simple Syrup.
And if you want to offer one alcoholic drink, here are some spooky cocktail ideas to have something for everyone.
Other Halloween recipes you may love!
Easy Chocolate Wafer Dipped Ghost Cookies