Pajama parties are a fun and unique way to get friends together, no matter what age you are! Whether it's just for a few hours or an all-nighter, the key the throwing the BEST pajama party is to keep everyone entertained.
All you need is a fun theme, delicious food, a drink menu, and plenty of activities, your guests are sure to have a memorable time!
Here are 13 fun and unique pajama party ideas and themes that all ages will love!
Indoor Camping Pajama Party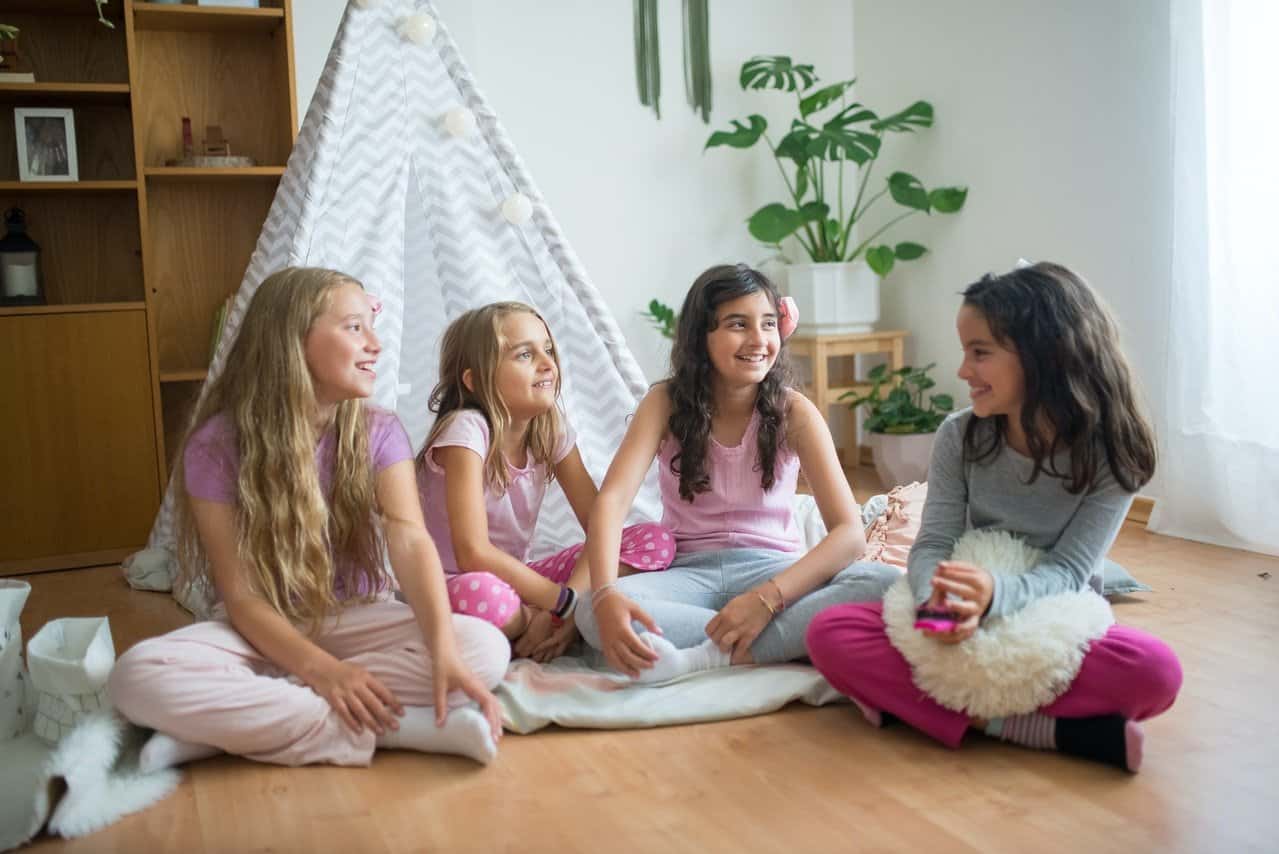 Who said camping is only for the outdoors? Try setting up camp in the comfort of your own home!
Have guests arrive in their PJs and make sure everyone knows to BYOSB! (Bring your own sleeping bag!)
Set up a few small tents with pillows inside so they are all set when everyone gets there. Nothing will ruin the mood more than asking guests to set up their own tents.
To give a true "outdoor" feel, decorate with glow in the dark stars or an indoor galaxy projector. You can even put together a playlist of outdoor sounds to play during the party or download one of the many free sleep apps.
Ready for fun and games? Some fun ideas are to set up an indoor scavenger hunt, play a fun game of camping Bingo, or spend some time telling "campfire" stories with flashlights in the dark!
For a twist on the traditional game of musical chairs, put the sleeping bags to use for a game of musical sleeping bags! Serve this very casual no frill ugly cake!
🥂Need to sharpen your hostess skills? Check out my BEST tips for entertaining friends!
Photo Shoot Pajama Party
For an Instagram-worthy pajama party, turn the entire evening into a photo shoot!
This fun pajama party theme is great for if you wear coordinating pajama sets with your party guests. Set up different photo stations and backdrops around the house for snapping shots with your cell phone or camera.
Add more fun and personality to the photos by having a variety of photo booth props, costumes or attire available.
Salon & Spa Pajama Night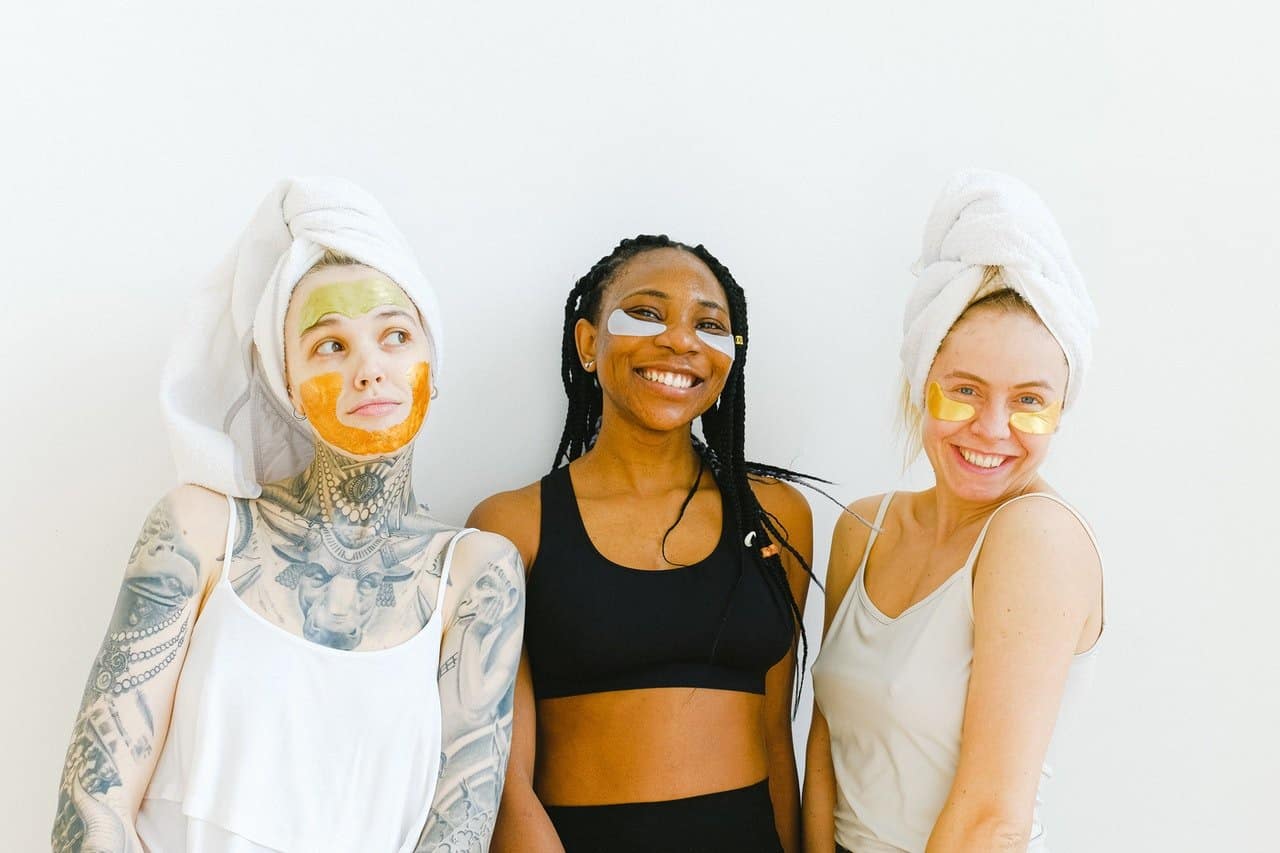 For a pajama party that will leave everyone feeling relaxed, a spa night is JUST the way to go. Not to mention, it is a great party idea for both kids and adults!
Set up various stations around the house for manicures, pedicures, hair styling and facials. If budget allows, hire a professional to come in and give massages or facials!
Lighter apps and hors d'oeuvres work well for this type of party since they aren't too messy. Don't forget the bottle of bubbly (or apple cider for the kids and non-drinkers)!
For party favors, you can give out small bubble bath bottles, bath bombs, or manicure kits and sleeping eye masks!
😋 My Layered Taco Dip and my Cold Spinach Dip are both popular party dips people go crazy over!
Pajama Game Night
A good old fashioned game night is a great way to spend any party, but even more fun when in your pajamas!
The key to a successful pajama game night is to have plenty of group games and activities that get everyone involved and having a blast.
Some games that work great for both kids and adults parties include Pictionary, Uno, Hedbandz, and Jenga.
For the adults, a game of truth or drink is a sure way to break the ice and get the party started!
Pajama Movie Night
Turn your home into a theater and make it a pajama movie night!
For this fun pajama party idea, guests arrive with their "movie ticket" (their invitation). Have them bring along one of their favorite movies to watch during the course of the party. Or, choose the movies ahead of time and decorate your home with "Now Showing" posters featuring each movie.
To give a true movie theater feel, think about renting a projector and set up a white sheet or project the movie onto a white wall in your home.
Rent or buy a popcorn machine or set up a nacho bar with my white queso dip and hot dog bar for guests to snack on while watching the movies. Don't forget a candy bar too!
For added fun, play a game of "Movie Bingo" and have guests check items off of their board as they find them in the movie!
Pajama Dance Party
Turn up the music and get ready to dance!
Dancing in your PJs is a fun way to work up a sweat anytime. However, it's even more of a blast when with a group of friends at a pajama party!
Prior to the party, have your guests tell you their favorite dance songs to add to the playlist.
For family friendly dance music, Amazon has an excellent Kids Bop playlist.
To add some competition to the night, have a dance off!
You can also split up into teams and prepare a dance routine to be performed in front of the others at the end of the night.
Want to exercise your lungs as well as your feet? Take things to the next level and add some karaoke to the mix!
Holiday Themed Pajama Party
If you host your party around a holiday such as Halloween or Christmas, have guests arrive in their favorite holiday-themed PJs. You can then focus all of the activities, food and drinks around that particular theme.
For example, for a Halloween-themed party, you set up a candy bar for "trick or treating" and prepare spooky snacks and cocktails (or, whip up these spooky milkshakes for the kids and non-drinkers).
For a Christmas-themed party, you can set up holiday arts and crafts centers, do a small gift exchange, and have a holiday cookie and hot cocoa bar (or a holiday cocktail bar for the adults)!
Pajama Brunch Buffet
A pajama brunch is great whether hosted in the morning after an evening pajama party or as a separate day party. The best part about either is that guests can literally roll out of the bed and attend!
A buffet table is the best way to serve food since it provides guests with a variety of options to choose from.
If hosting a pajama party for the kids, you'll want to have an adult or two present to help serve the food.
For an adult pajama party, you may choose to set up a cute mimosa bar OR a Bloody Mary station to the buffet line. And since everyone may not be a morning person, you'll want to check out this list of brunch games to break the ice and get the conversation going.
Sip and Paint Pajama Party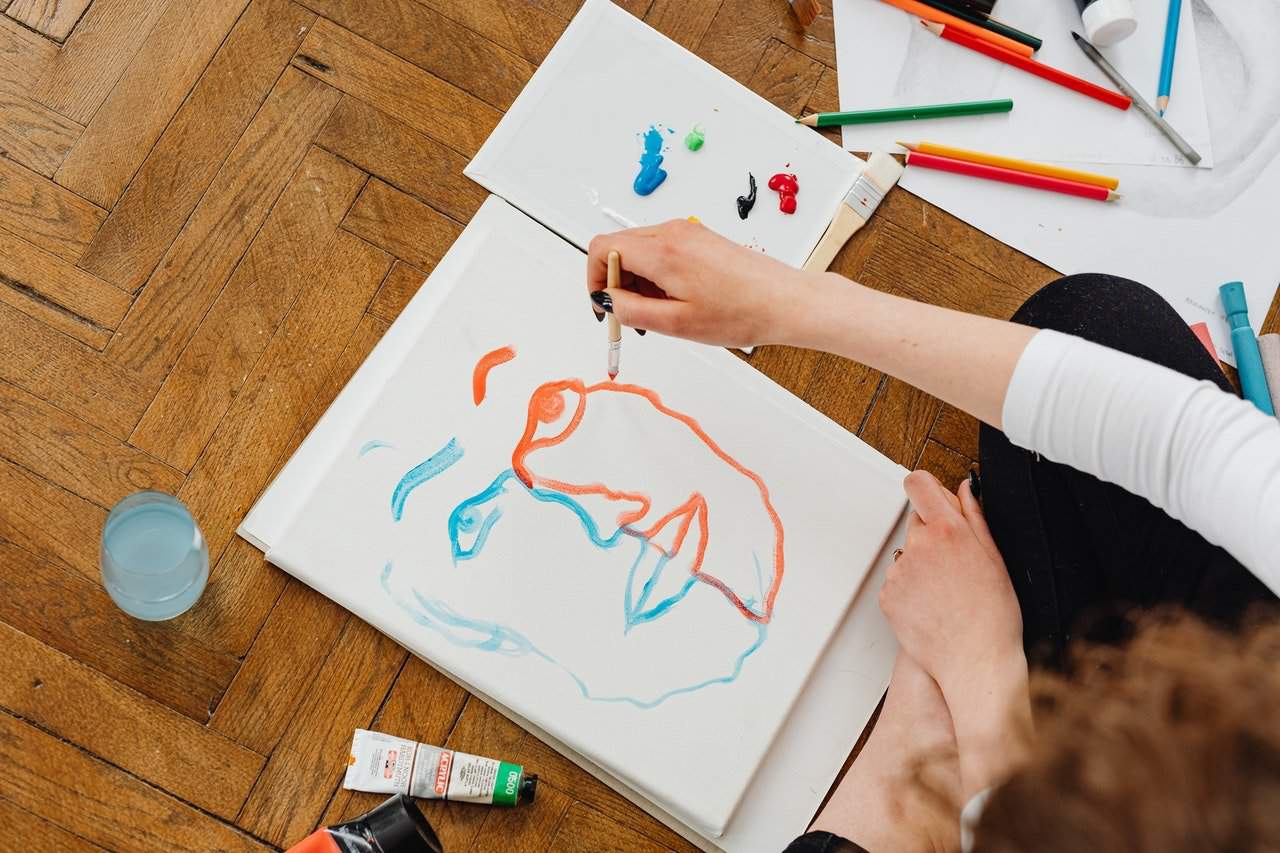 A sip and paint pajama party gives every guest a chance to bring out their inner creativity. The best part is that they will all have their own personalized party favors to take home!
This type of theme party can be done with either wine and cocktails for the adults or with mocktails for children and non-drinkers.
For this party, you'll want to decide ahead of time which painting you and your guests are going to paint. You'll also need to give yourself plenty of time to get a good guest count and gather all of the materials for each attendee.
Materials Needed:
In addition to painting masterpieces, you can also set up various DIY arts and crafts stations around the house.
When it comes to serving food, designate time before or after the painting session so guests won't have to juggle eating with painting! Or serve some mini sandwiches for people to munch on while painting!
Pajama Mystery Party
To get everyone's wheels turning, have guests solve a mystery before going to bed or ending the party.
You can make up your own mystery storyline, or download a game online such as the Pajama Party Pandemonium.
To add to the mystery theme while getting everyone's bellies full, set up blindfolded food taste testing stations. Then, ask your guests to figure out what food or drink is being served!
Sex and the City Pajama Party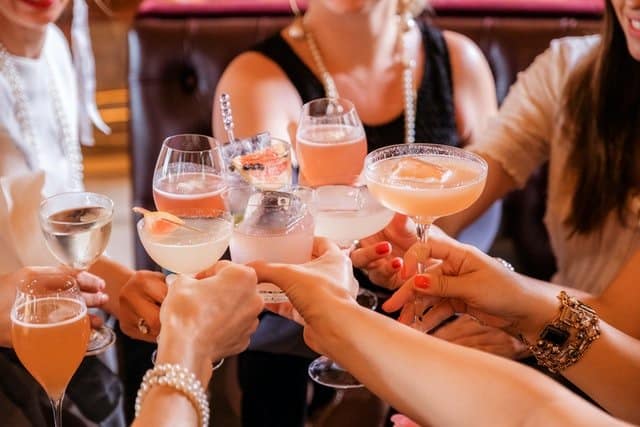 If you're looking for a fun way to spend an adult girls night while sipping on Cosmopolitans, a Sex and the City Party fits the bill! Heck, make it a pajama cocktail party instead and serve fancy cocktails like my Paper Plane Cocktail.
Have your guests arrive in PJs and dressed as their favorite Sex and the City character. Then spend the evening watching Sex and the City episodes, enjoying cocktails, and eating delicious hors d'oeuvres!
A good game of Sex and the City trivia is fun to play before or between episodes.
Everytime Samantha says something dirty, DRINK! Anytime Carrie writes DRINK!
Need more ideas or fun questions? Check out this list of 88 Sex and the City Trivia Games and Answers.
Amazing Race Pajama Party
An Amazing Race pajama party theme will get everyone up on their feet and active while enjoying some friendly competition!
This pajama party will require quite a bit of planning, but is totally worth it in the end. The good thing is, there are already tons of Amazing Race activity ideas and printable decorations that are online!
Make the competition even more fun by adding some pajama party themed competitions. A pillowcase race, glow in the dark ring toss, or a flashlight scavenger hunt are fun for all ages.
Whichever team makes it to the end of the course first is the winner!
Don't forget to check out these 13th, 16th, and 18th birthday party ideas I think you may like!
Make Your Own Pizza Pajama Party
Instead of worrying about what to serve up on the menu for the pajama party, why not have guests make their own food?
Make it easy by purchasing some pre-made crust from your local pizza shop, some jarred sauce, pre-shredded cheese and a variety of toppings (i.e. meats, veggies, etc.) for guests to dress up their pizza.
To give some friendly competition (and to cut back on the number of pizzas that need to go in the oven), split your guests into two or three teams and see which team can make the best tasting pizza.
To prevent your guests from drooling or getting hangry while making and baking the pizzas, whip up some pizza party appetizers ahead of time to snack on!
Game Night
Have a game night with plenty of food and drinks! Here are some fun game ideas that do NOT require any board games! They are great for small or larger groups and do not need much equipment to play.
If you ARE into board games, these top rated board games are ideal for 8 players or more!
Group everyone into teams and keep score! Reward the winning team with a gift card or gift baskets to make things extra competitive!
Final Pajama Party Tips
Whichever theme you decide to go with, know that going a little out of your way to create a memorable experience will 100% be worth it! Don't be afraid to ask your guests to bring things to help you out! Don't forget to have extra sleeping bags and pillows for people who might forget!
What are you making for breakfast the next morning? Try one of these party favorites!
Hawaiian Sweet Bread French Toast
Appetizers To Bring To A Party
Other party themes you might like: