Are you looking for elegant but fun Christmas Party THEME Ideas that will appeal to adults? Well, no worries! I've got you covered!
Hosting a Christmas party for adults can be a TON of fun! There are SO many different party themes to choose from that will make your party the most memorable holiday party yet!
We will cover everything from your classic ugly sweater party to more modern ones that haven't been done before. Don't forget that designating a specific theme for your party will encourage guests to come out of their shell and have FUN! So let's get festive!
Also, you NEED to serve my popular winter cosmo! It is always a hit!
The Ultimate List Of Party Themes For Adults:
1) Christmas Movie Party – Have everyone come dressed as their favorite Christmas character from ANY movie. Serve Christmas-themed snacks and drinks, and watch Christmas movies all night! Some fun characters include Cousin Eddie from National Lampoon's Christmas Vacation, Billy Bob Thornton from Bad Santa, The Grinch, or Harry and Marv from Home Alone! Serve one or two of these 21 Holiday Party Finger Foods!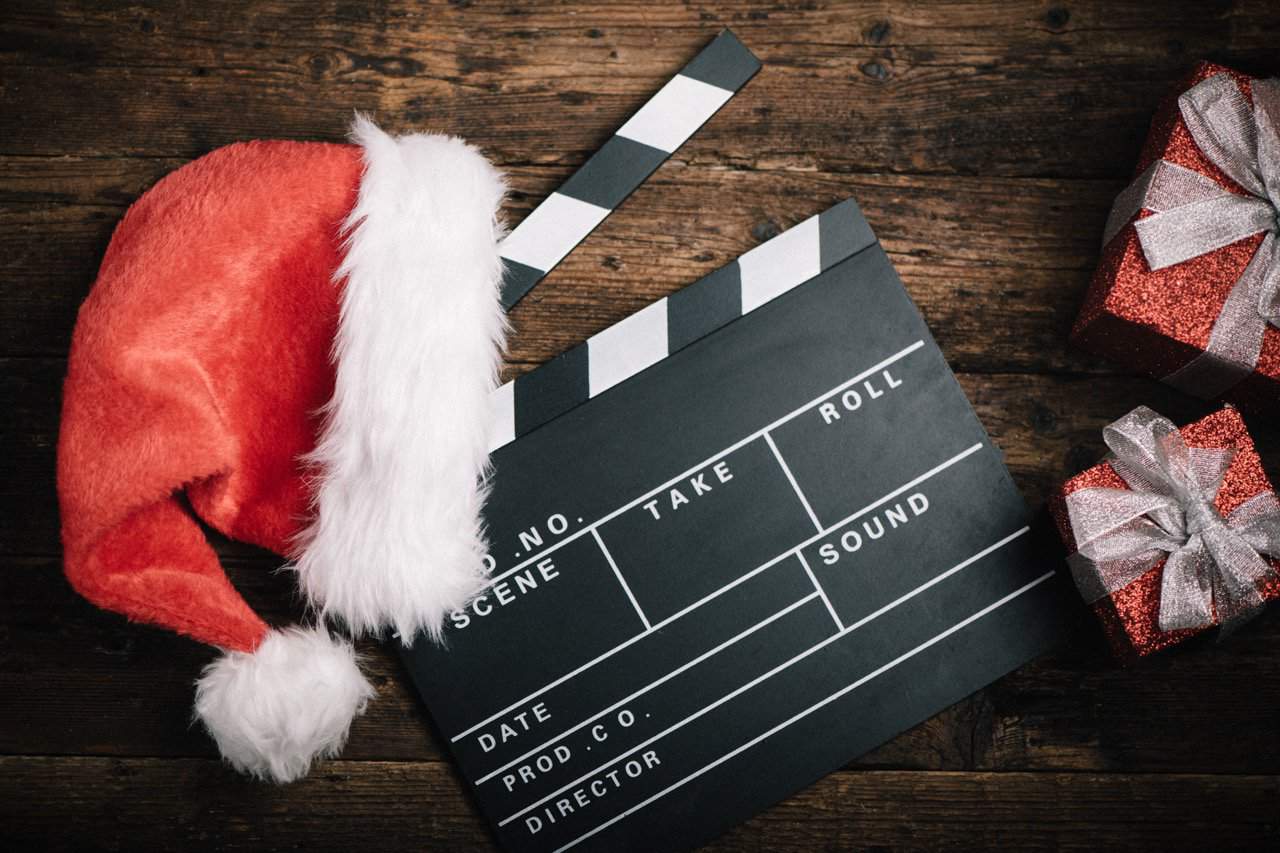 2) Ugly Christmas sweater party – Yes this is classic and a bit old school but it's easy and people love it! Attendees can come in their cheesiest, most hideous Christmas sweaters for a night of laughs and holiday cheer without requiring YOU the host to go out of your way to decorate. I suggest having a competition where guests can VOTE on the ugliest sweater. Don't forget to make it competive! Have guests drop a name in a box voting for the best, or shall I say WORSE, sweater! Then award this trophy to the guest who wins!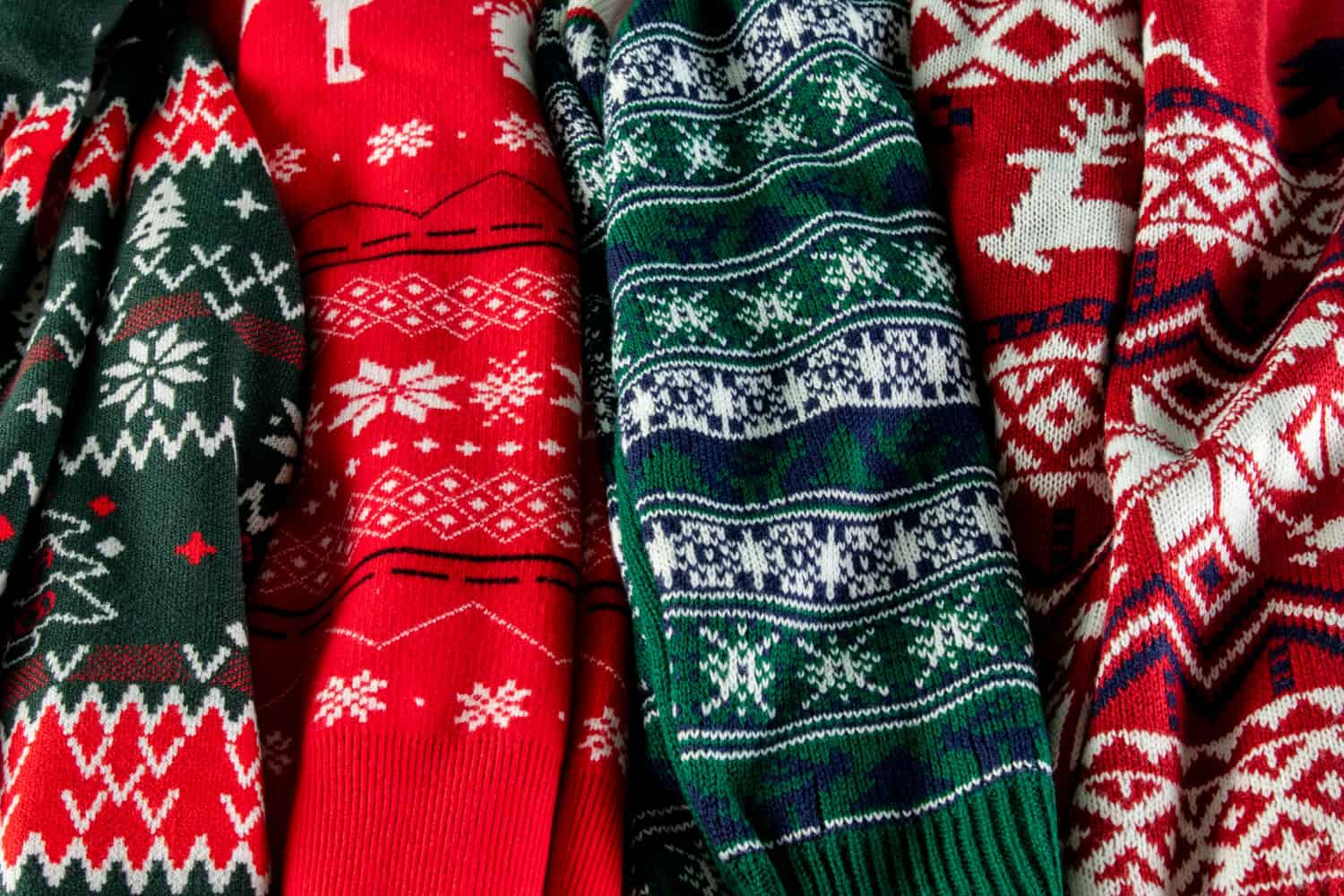 3) Christmas Carol Party – Get everyone in the Christmas spirit by singing Christmas carols together. If your friends and family aren't as musically inclined, you can have a competition instead where you ask your guests to "finish the lyric". For example: Start singing "Deck the halls with..." then stop and ask who can finish the lyric first. It's fun and doesn't require great vocals.
4) Christmas Trivia Party – A Christmas trivia game is a great way to test everyone's holiday knowledge, and you can also use it as an excuse to eat Christmas-themed snacks all night long. Here is a trivia list you can keep handy or print in time for the party. Make sure to check out this list of 59 Easy Crowd-Pleasing Appetizers.
5) Christmas Dessert Party – This is one of my favorite Christmas party themes! If your guests are bakers, ask them to make or just bring a Christmas-themed dessert to share with everyone. Christmas desserts like trifles, gingerbread houses, yule logs aka buche de noel, peppermint bark, sugar cookies, croquembouche, gingerbread men, toffee pudding, snowball cookies, or egg nog would all be so delicious!
6) Pajama Party – This Christmas party theme is laid back and ideal for those who don't feel the need to dress up for Christmas parties. Everyone can wear their Christmas pajamas and come as they are. You can even make this more elegant and pair a fancy silk pj's with some heels or loafers. Serve fancy egg nog or spiked hot chocolate for a cozy atmosphere.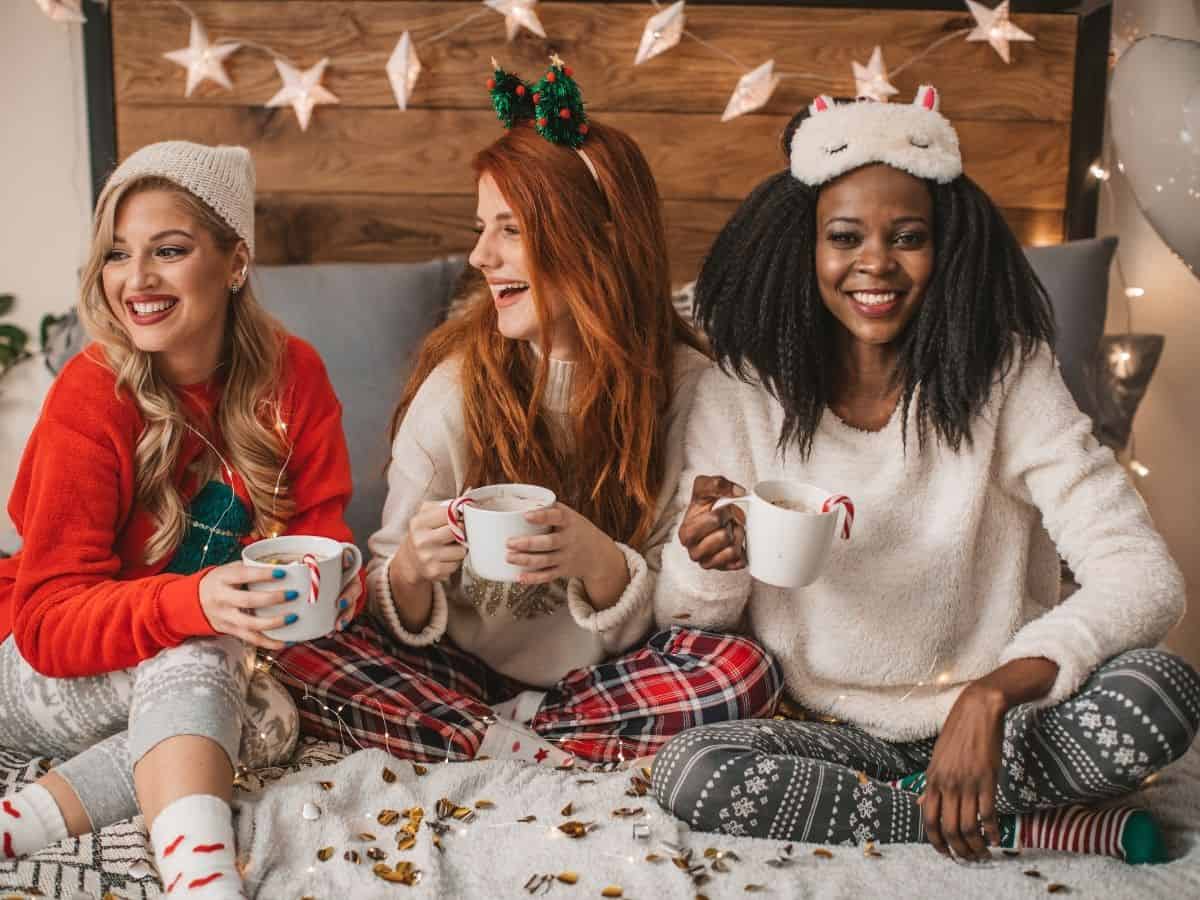 7) 80's Christmas Party- Have everyone dress up in 80's Christmas attire and bring a traditional dish for a potluck style party. Have your friends bring throwback gifts to exhange with eachother! Ideas can be your favorite childhood toy, candy or clothing that brings everyone back to their childhood. Serve food from the 80's like Vol au Vents, beef stroganoff, tiramisu, wine coolers, sloppy joes or whatever reminds you of that decade! Here are more 1980's party ideas!
8) White Christmas Party – If you're lucky enough to live in a place where it snows on Christmas, even more perfect! Throw an all white Christmas party where you ask everyone to wear white, serve white Christmas drinks and food. It is classy, elegant and simple enough to do. (Although white food might be tough.)
9) Christmas in New York Party – If you're looking for a Christmas party theme that is a little bit different, why not throw a Christmas in New York party? Get this cool backdrop and this party tablewear kit. New York-themed food and drinks. For example, order the best pizza in the area, bake or buy a few cheesecakes and serve up some classy manhattans! Don't forget to play some Frank Sinatra too!
10) Christmas TV show party – Have everyone come dressed as their favorite Christmas character from a Christmas TV show or any tv show for that matter. Serve Christmas-themed snacks and drinks, and have Christmas-themed games all night long.
11) Cookie Exchange Party – This party theme requires that guests bring at least three dozen Christmas cookies to share with everyone. You can either split the cookies up and have everyone take a few home, or keep the Christmas cookie exchange going all night long. Make it competitive and have friends anonymously vote for their favorite cookie! Here are some great large batch cookie recipes!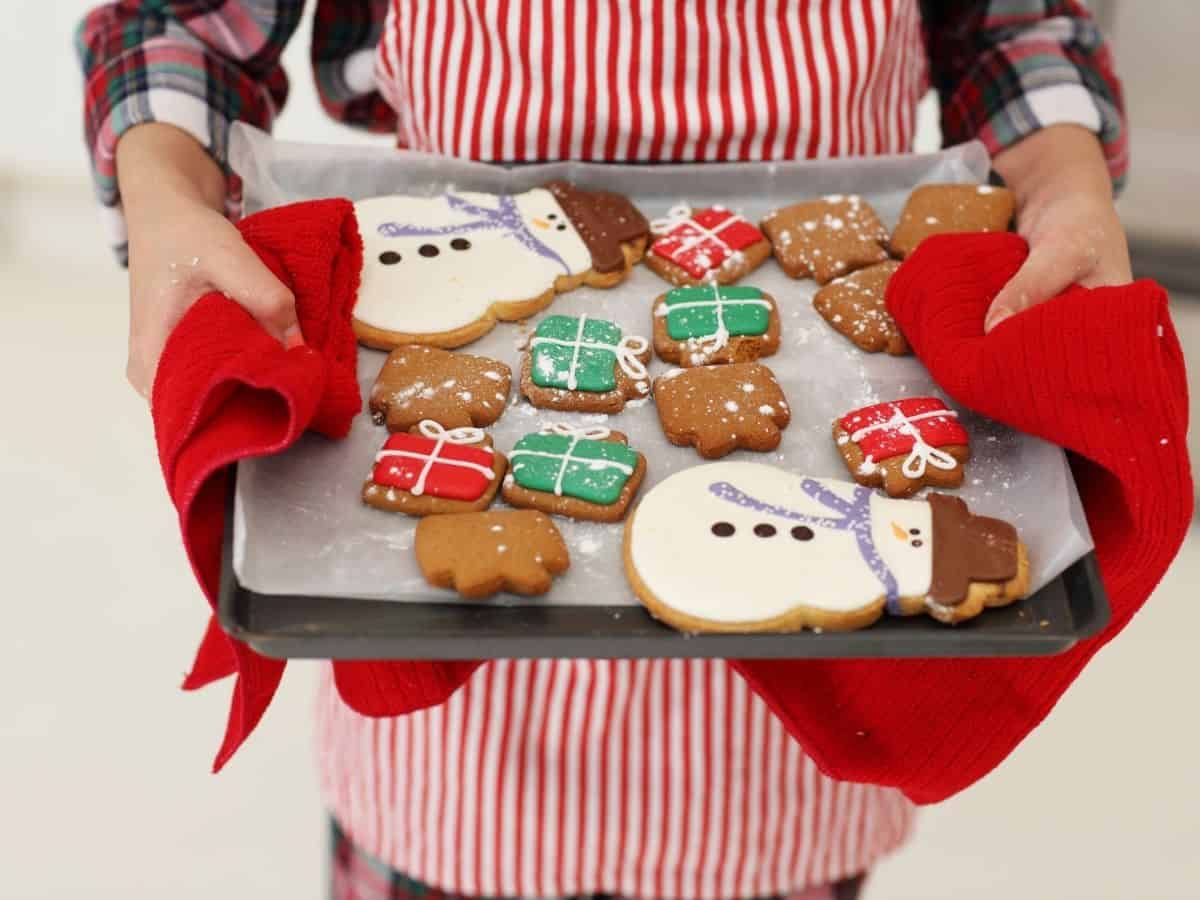 12) Christmas Cocktail Party – What better way to get in the Christmas spirit? You can prepare cocktails in advance, or ask them to make or just bring Christmas-themed drinks to share with everyone. Recipes like hot cocoa, Spiked Hot Apple Cider, Peppermint Candy Cane Shot, Winter White Cosmo or spiked egg nog will be a hit!
13) Ornament Exchange Party – This party theme is laid back and perfect for those who love Christmas decorations. Have everyone bring their favorite Christmas ornament to exchange with someone else. You can have someone bring one of their own or purchase a new one to exchange. Make it a white elephant style exchange to keep things interesting!
14) Elf On The Shelf Party – If you're a fan of the Elf on the Shelf Christmas tradition, throw an Elf on the Shelf party. Serve elf-themed food and drinks, have Elf, the movie playing and have Christmas-themed games all night long. Here are some fun elf on the shelf party decorations!
15) Santa Clause Party – This Christmas party theme is perfect for those who want to celebrate Christmas in a more traditional way. Serve Christmas food that is popular in your country, ask someone to dress up as Santa Clause OR ask everyone to dress up! Watch The Santa Clause movie and serve milk and cookies for dessert!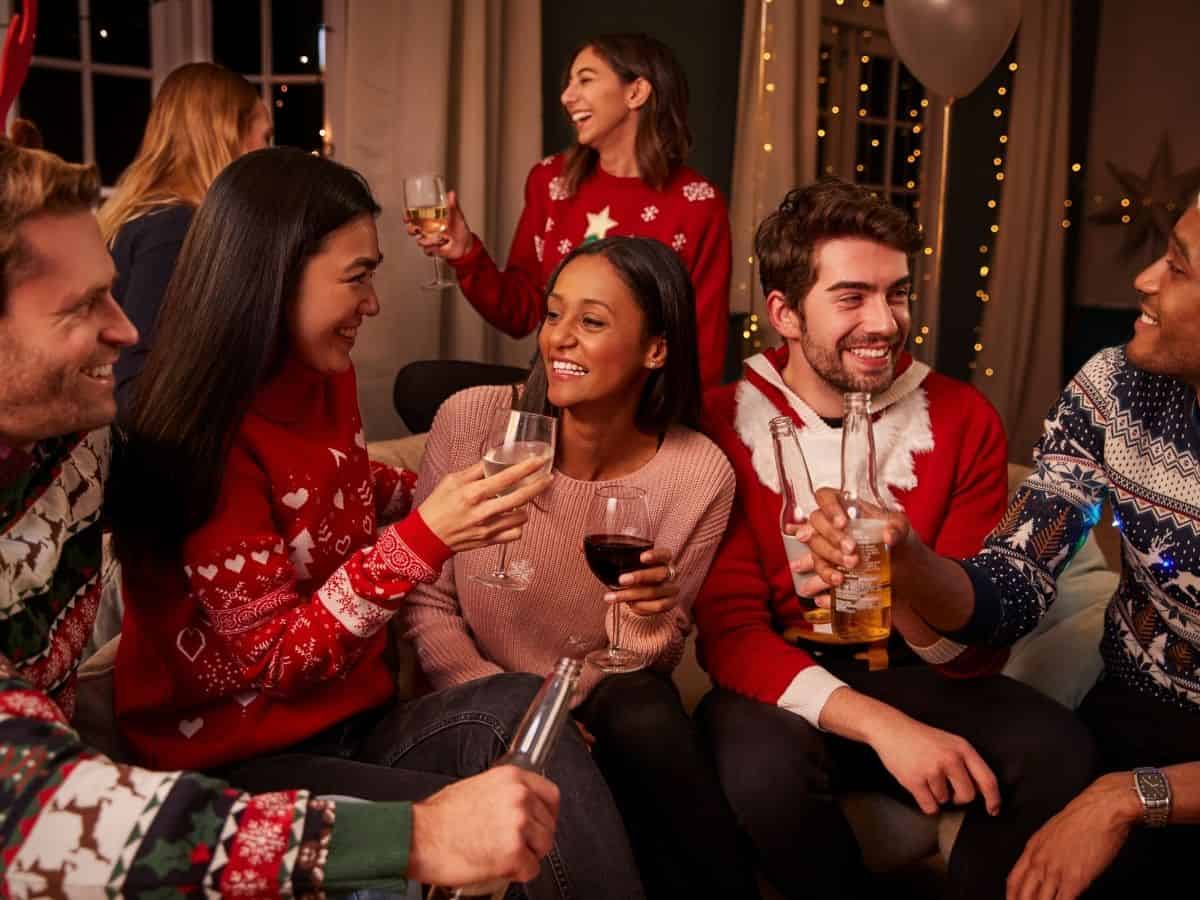 16) Christmas Cookie Baking Party– A Christmas cookie baking party is a great way to spend some time with friends before Christmas. Have everyone bring their favorite Christmas cookie recipe to share with everyone, and enjoy spending time with one another while decorating Christmas cookies. Make it competitive by having friends or one friend be the judge to taste and vote for their favorite cookies!
17) Christmas Scavenger Hunt– This party idea is perfect for those who love a challenge. Split your guests up into teams, and have them go on a Christmas scavenger hunt throughout your house. The team that finishes first wins a Christmas prize. Here are some fun ideas!
18) Gingerbread House-Building Party – If you love Christmas treats, this Christmas party idea is perfect. Have everyone bring an ingredient like frosting, candies, etc. to share with the group, and create Christmas-themed gingerbread houses together while enjoying Christmas music and food! Make it competitive and ask someone to judge your final houses!
19) Christmas Game Night – This Christmas party idea is also one of our favorites. Gather a bunch of your guests, and spend the night playing Christmas-themed games like Christmas charades, Christmas trivia, and Christmas bingo.
20) White Elephant Gift Exchange – This Christmas party theme is perfect for those who love to give. Have everyone bring a wrapped Christmas present to the party, and have a contest to see who can steal the best Christmas present. Here are the rules or you can make them up as you go! It helps to designate a price so everyone knows the budget.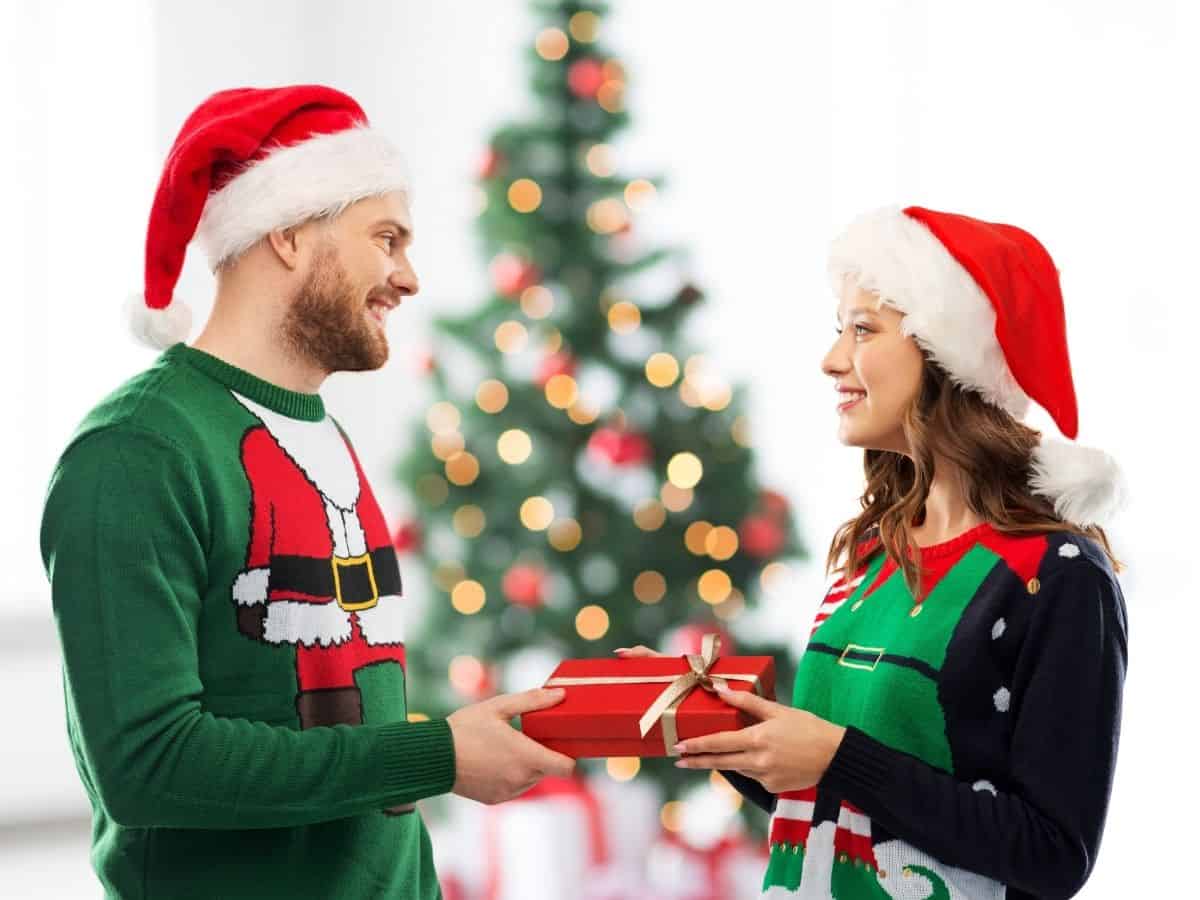 21) Mardi Gras Party- For this Christmas party theme, you will need to decorate your Christmas tree with Christmas ball ornaments in purple, green, and gold. Additionally, you should hang up Christmas balls with the colors of purple, green, and gold around your house. You could also put up Christmas decorations in the colors of purple, green, and gold. Don't forget to serve king cake!
22) Christmas Vacation Party - For those who love the movie, National Lampoons Christmas Vacation. Ask everyone to dress up as a character from the movie. Decorate your house with lots of tinsle, a HUGE tree (if possible), squirrels, 80's style Christmas decor, and don't forget the lights outside! Serve a turkey (that's NOT dry) and definitely make sure to serve some boozy egg nog in these classic moose cups!
23) Gift Wrapping Party- Everyone has a ton of gifts to wrap for the holidays so this is the perfect excuse to get together! Ask friends to bring a few unwrapped gifts and wrap the heck out of them together while sipping on some wine or eggnog!
Have friends bring fun wrapping papers, bows, ribbons and more. Learn new ways to wrap gifts and watch videos on how to wrap gifts perfectly. And might as well continue folding paper to make this awesome paper plane cocktail to sip on while wrapping!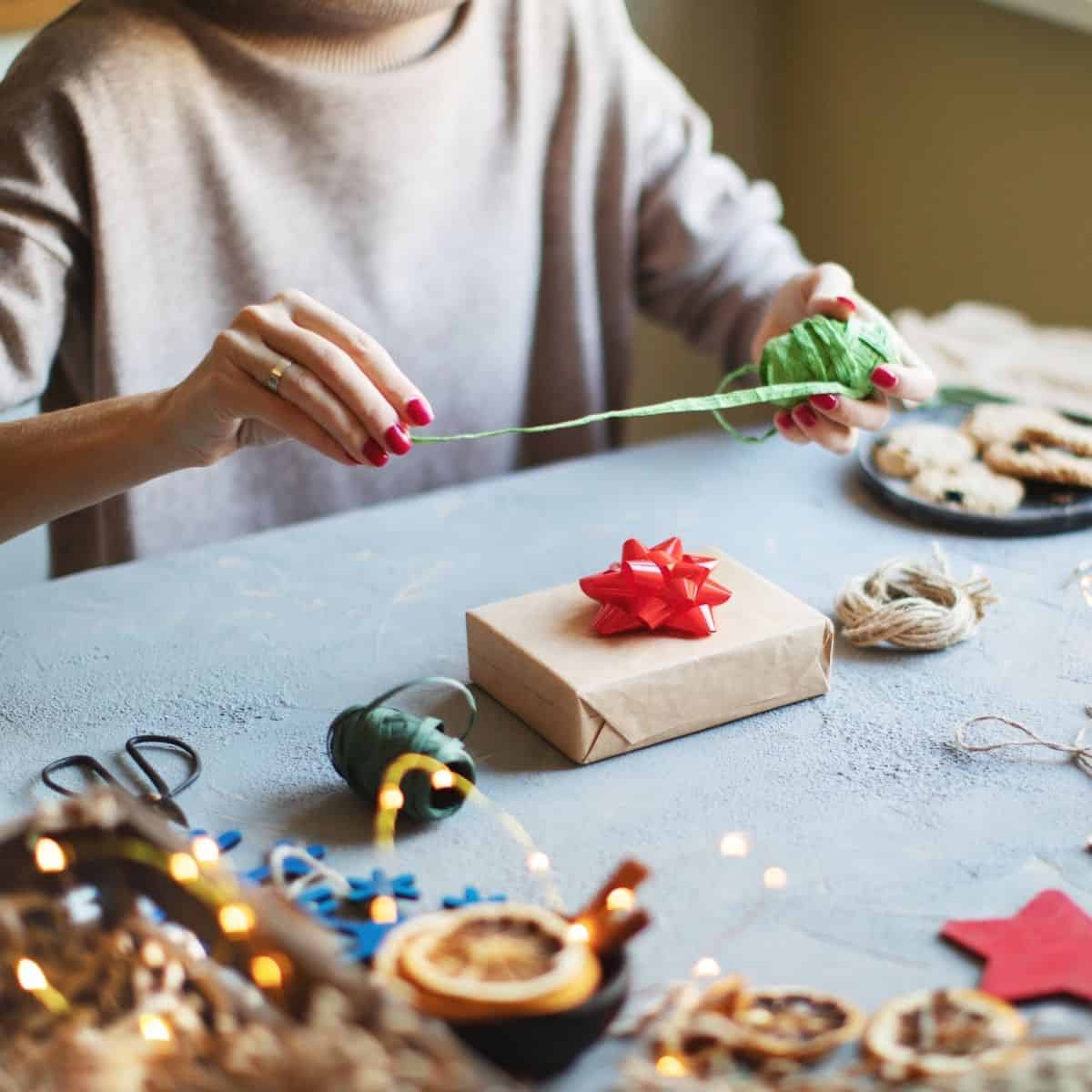 Final Thoughts
These Christmas party themes are just some of the many themed parties that you can have this season. Have fun with the theme and make sure to plan ahead. Everyone will love your effort so don't forget the most important thing is spending time together with the ones we love.
Check out paperless post to make sending invites easier and less stressful! Also check out my post for how to keep food warm so you don't have to worry about the food during the party.
Here are some other non-Christmas themed party ideas you will love!
Some Christmas recipes to serve at your party:
Crock Pot Christmas Crack Candy
Easy Homemade Buttery Caramel Corn
Vanilla Pudding Puppy Chow aka Muddie Buddies
Mini Cranberry Pecan Cheese Balls Appetizer
The Best Kourabiedes (Snowball Cookies)