Are you planning a 16th birthday party? Are you looking for a unique birthday party theme that everyone will remember? Do you have to stick to a budget? Let us help you!
A 16th birthday is a huge milestone for teens so to make sure it's extra special, carefully planning every detail is a must! Here are some entertaining tips and ideas to help you plan the best 16th birthday party!
The 16th birthday party ideas I share below are suited for ALL budgets and spaces. The idea is to be creative and inspired by these ideas and don't be afraid to ask your guests to bring something if it helps make things less stressful for you.
Make sure to check out how to keep food warm and my consider ordering a chafish dish or two so you won't need to worry about cooking the day of!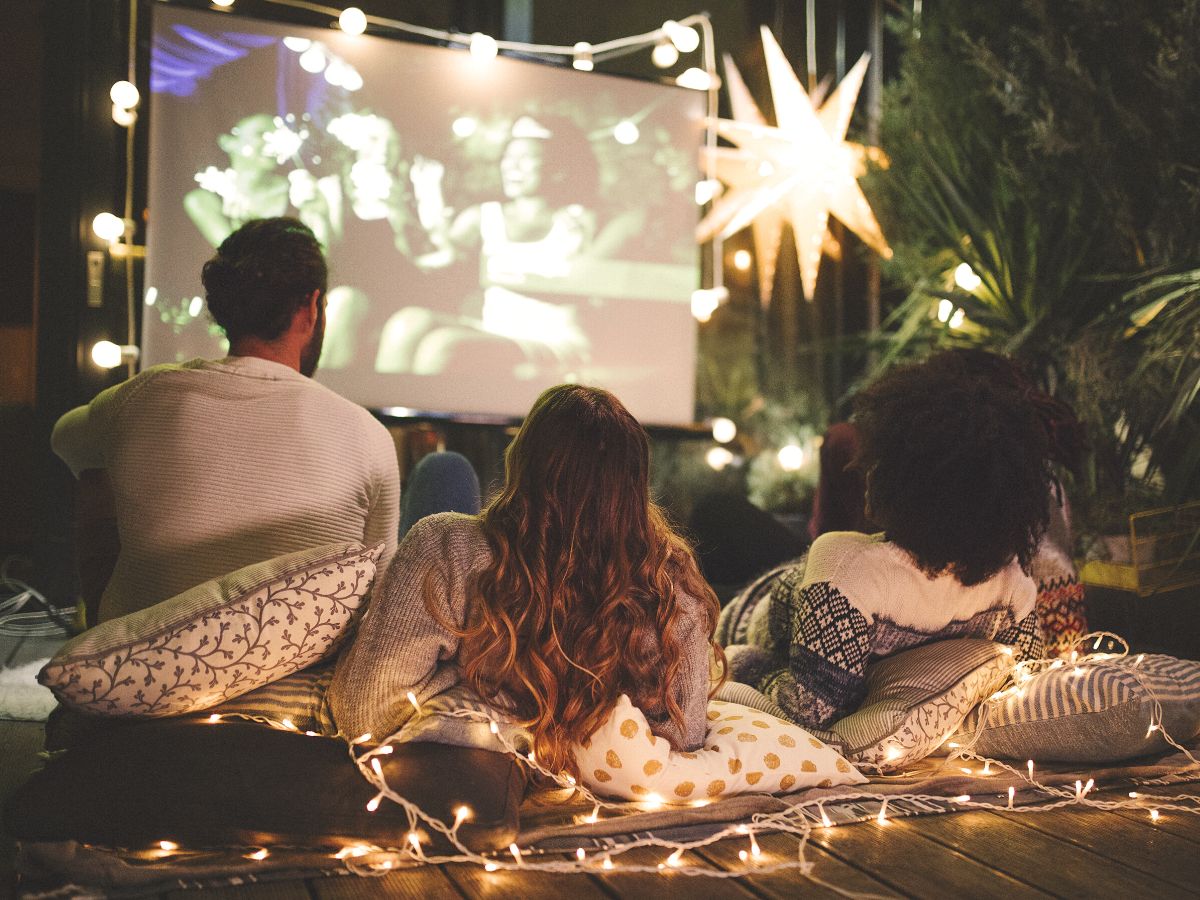 I linked to helpful tools and posts to help you dig further into the theme if needed. If you have any questions, make sure to comment below and I'll get back to you!
🎞️Outdoor Movie Night
This can be inexpensive or grand depending on your budget and space. Who doesn't love movies? It can be a thriller or romantic comedy depending on the crowd!
The main focus should be the movie screen. You can do this the cheap way or the fancy way.
Rent a projector/screen: Many local party vendors have projector and screens you can rent. The price will vary but typically isn't more than a few hundred dollars.
DIY projector screen: Set up this $99 inflatable screen from Amazon, or hang an exta large white sheet/fabric outside using string or PVC pipes.
Popcorn machine: A popcorn machine is a must at a movie party. Teenagers love popcorn and it's an easy snack to prepare. You can purchase one from Amazon or rent one from your local party vendor.
Lawn Chairs: Grab some comfy lawn chairs or have guests BYOLC (bring your own lawn chair) and let everyone enjoy the show.
Blankets/Pillows: Ask everyone to BYOB (bring your own blankets) as another cozy, free option!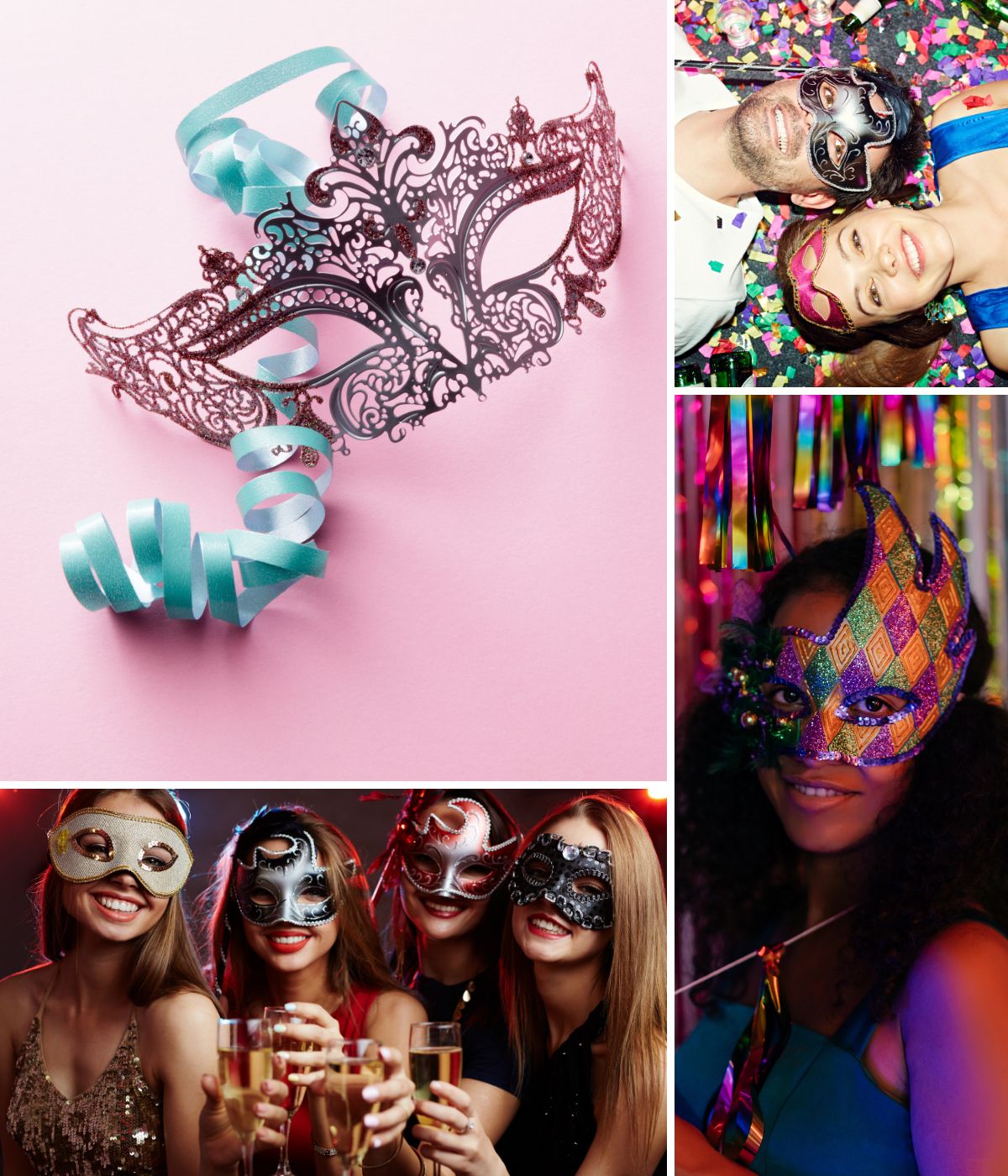 🎭Masquerade Party
Masquerade parties can be SO fun and does not require too much work either!
Everyone can dress up in their fanciest attire, throw on a mask and enjoy the mysterious atmosphere. The most important part of a masquerade party is to keep it dark and mysterious. Blacks, golds, silver, etc.
Photo Booth: Set up a fun photo booth or a "photo wall" with masquerade props, different masks and different backdrops for some memorable photos.
Mask Table: Set up a mask table at the entrance for guests to choose! You can purchase 30 masks from Amazon for less than $1.00 each.
Decor: Add a few ostrich feathers to some vases, add these black tablecloths over tables,
Lighting: It's all about the mood and ambiance with this kind of party. Keep the lights low and place lots of tea light candles around.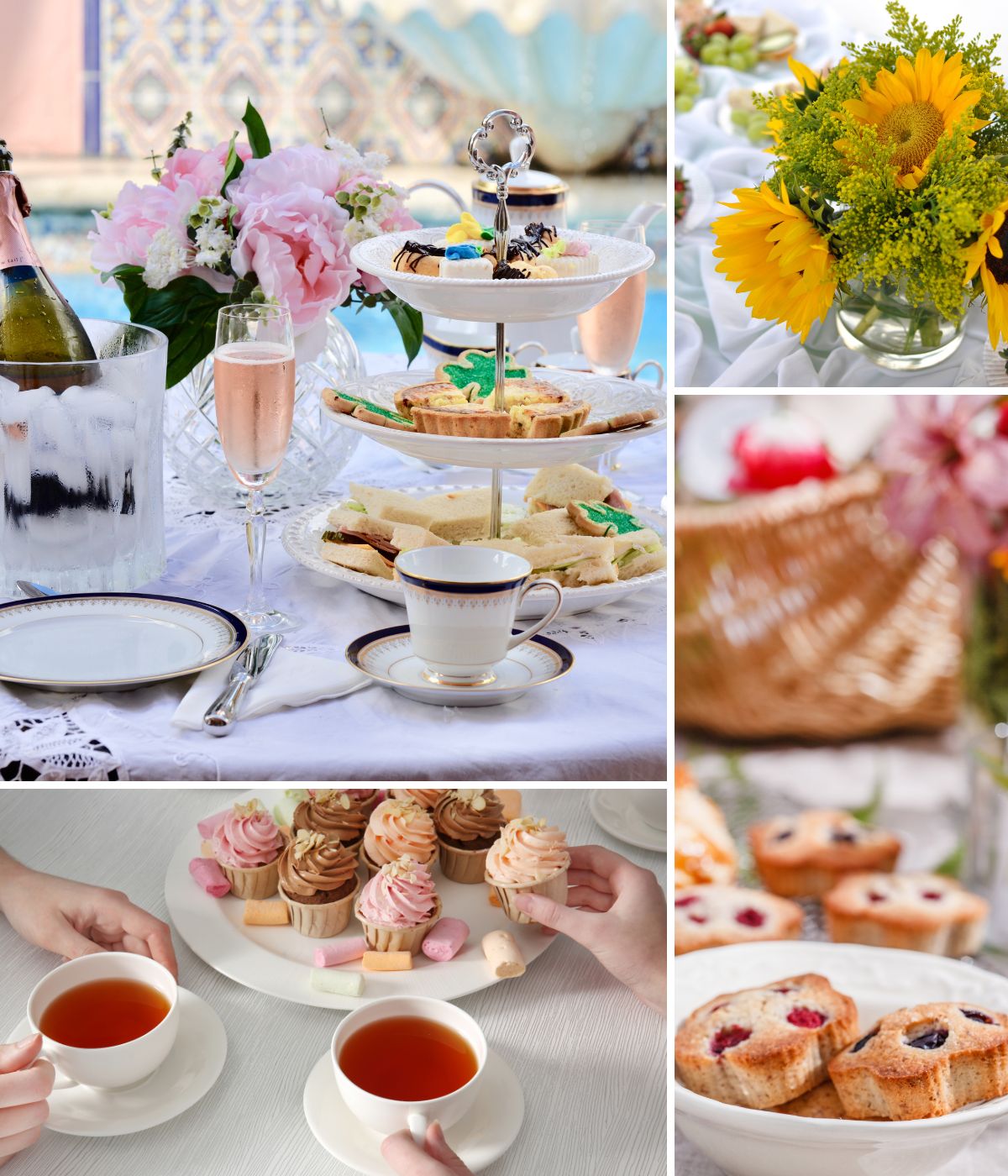 🫖Tea Party
Why not throw a classic tea party for your teen's 16th birthday? Invite everyone to thrown on their most sophisticated attire, bring your biggest hats and prepare for an elegant evening of tea and scones.
Have some fun activities planned like trivia or a game of charades to keep the energy up!
Assorted Teas: Make sure to set out a display of multiple kinds of tea! Think "tea bar". Decaf, green tea, earl gray, everything in between. Add lemon fresh wegdes, different kinds of honey, and cute tea cups! Serve ICED tea in a pitcher too for those who dislike tea.
Coffee: Teens love coffee so have this as an alterative! Hot and iced would be a win!
Fancy Sugar Sticks: This makes preparing tea so much more fun! You can find them off of Amazon.
Decor: Lots of fresh flowers, lace and pastels! The flowers can be picked locally or ordered from your local florist.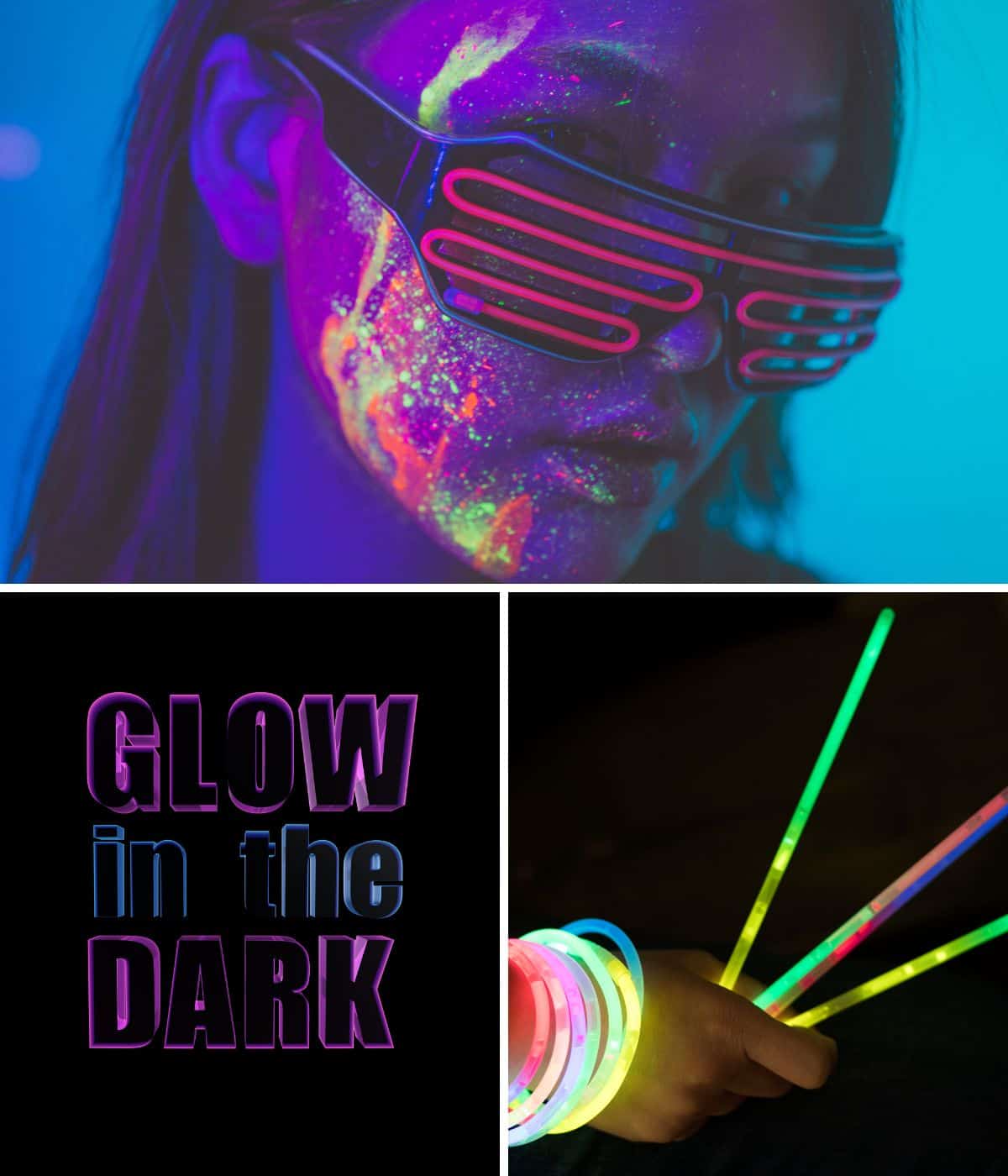 🌟Glow Party
How fun and unique would it be to throw a glow party?! It's much easier than it sounds and is ideal for an indoor party. Have everyone where white or neon colors (anything that will glow in the dark), and you set the atmosphere! Dim the lights, throw up some black lights, set out some glow paints and glow accessories, throw on some good vibes and you're set!
Glow-in-the-dark accesories: Here are some glowsticks, glasses, bracelets, etc. for a cheap price!
Black Lights: These are a MUST to make everything glow! Set up a few around the room and turn off those harsh
florescent lights!
Glow Tape: This can be used to hang things OR as just a decoration!
Glow Paint: Have a paint station set up for the kids to play with! This paint is body paint so they can paint pictures on their shirts, arms, or even face! A fun and creative activity that kids will really enjoy.
📼90's Party
Throw a 90's party and have everyone dress up in their best 90's attire! Growing up in the 90's was all about tacky hair barrets, baggie jeans, and lots of band Tee's.
Throw on some Nirvana, Backstreet Boys, Spice Girls or any hip-hop music and serve up some of the best 90's food like fla-vor-ice pops, cheese and cracker packages, potato sticks, squeeze-its juices, kool-aid, dirt pudding, toaster strudels, and fruit by the foot amongst other popular foods.
Decor: Thankfully Amazon comes in big with this awesome 90's party decor package! Think, boom boxed, large cell phones, cassette and video tapes, walkmen and lots of snap bracelets!
Poloroid Photo Booth: Poloroids were super popular in the 90's so grab yourself a modern poloroid camera set up a photo booth with props like these blow up boom boxes and these cell phones. Kids can take a photo and keep it for memories that will last forever!
Music: This is the most important part of the party! Select a 90's playlist and let it play! Or make your own playlist to ensure the kids know the songs that are playing! 🙂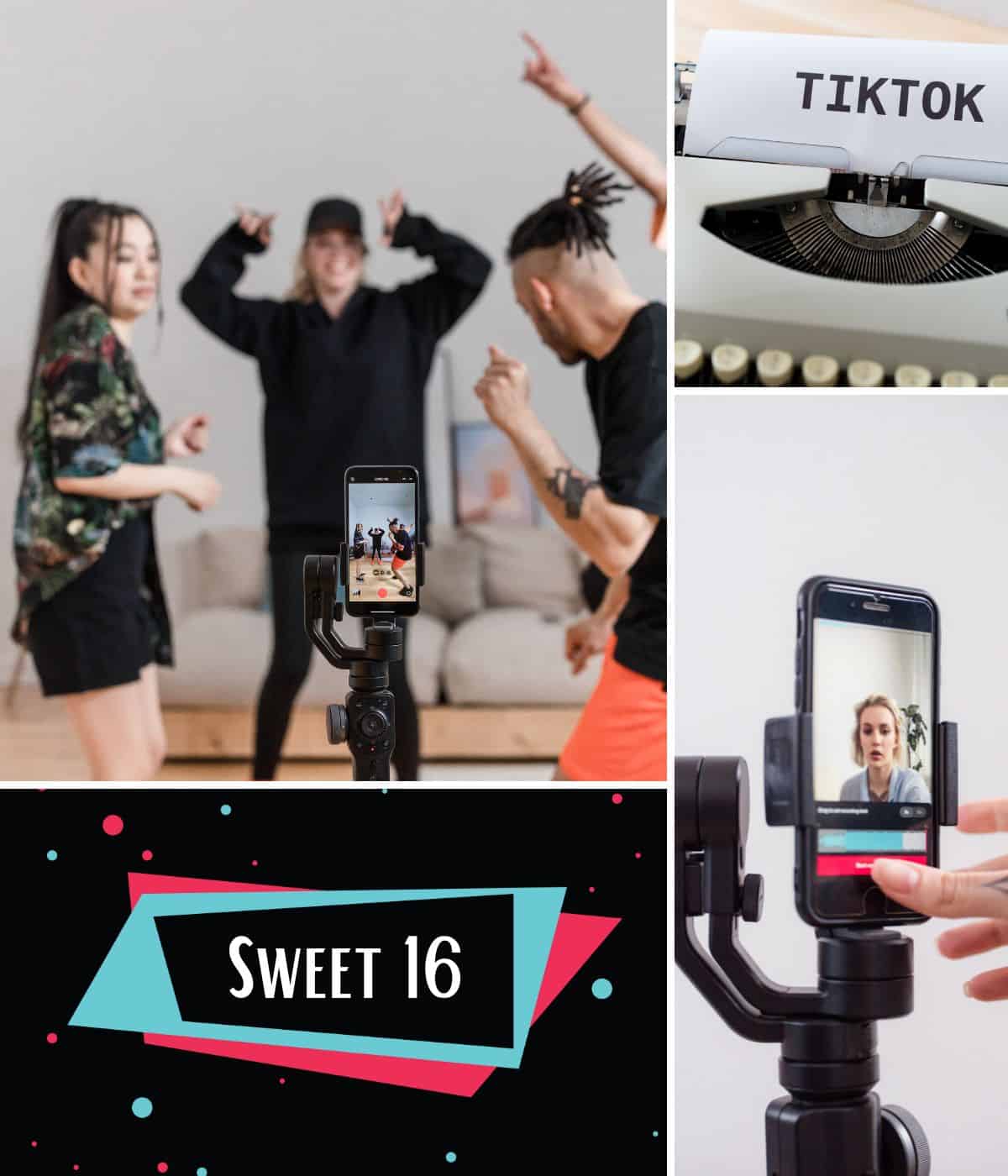 🤳Tiktok Party
Okay so we all know Tiktok has taken over the world. Teenagers love it and it would make the perfect 16th birthday theme! My post here will show you how to throw a tiktok party. All you need to focus on is the decorations! Then let the kids do all the reels!
Decor: Focus on Tiktok colors: aqua/teal, pink/magenta and black! Amazon has decorations here.
Food: Serve only food that has gone viral on Tiktok! Feta pasta and dalgona coffee are a couple of teen favorites!
Music: Did you know there are viral Tiktok SONGS too? These songs have been used a lot in Tiktok videos and reels and can be found here on Spotify! Throw on this playlist and let the kids have fun creating their own dances.
Photo Credit: Party Pinching, Style Me Pretty, Catch My Party.
💤Upscale Slumber Party
Slumber parties have come a LONG way over the years. They are more than just sleeping bags and ouji boards. Now-a-days, people are doing it BIG. The new trend is setting up indoor tents! They are such a fun way to throw a sleepover party and makes it 100 times more special.
Ask everyone to wear their pajamas to the party! Slippers are encouraged. And don't forget to add a, BYOP (bring your own pillow) to the invitation!
Ideas For Your Party
Tents: If you are handy, you can make your own tent with some wooden dowels and string. Here is a video showign how to DIY your own slumber party tent. Or, if you are expecting a smaller group of friends, these teepee tents are just $40 off of Amazon.
Comfort is key: The theme for this sweet 16 slumber party is comfort and relaxation. Make sure to set out plenty of pillows and blankets for everyone to lay on. Visit your local thrift store for extra fabric for the tent as well as blankets.
Food: Set up a pancake bar for dinner or serve these fun french toast kabobs!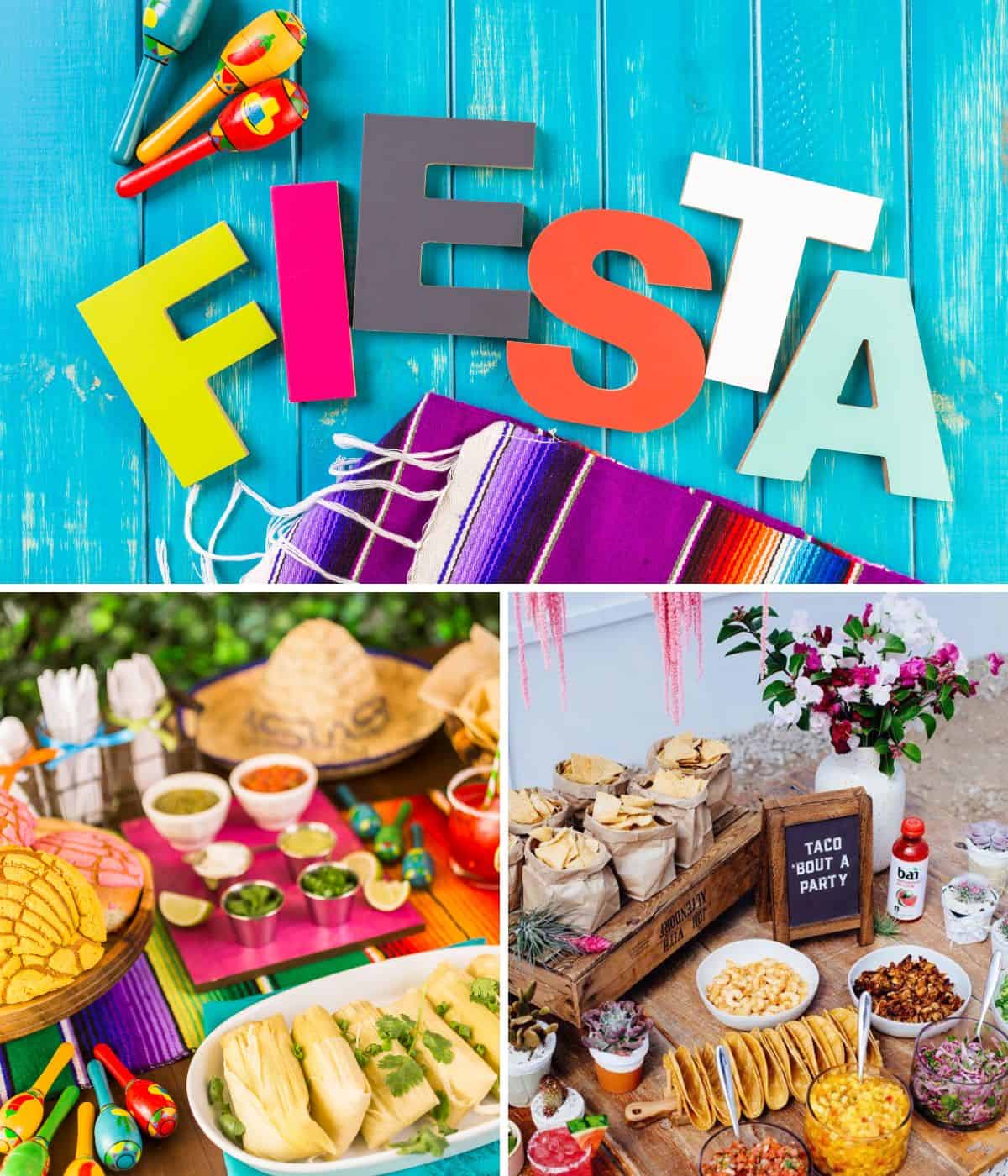 🌮Mexican Fiesta
If you're looking for more of a casual event, why not host a huge Mexican fiesta?!
You can set up a HUGE DIY taco bar with all your teen's favorite toppings and let them customize their own creations. Set up pinatas outside as well as string lights for a fun laid back atmosphere. Make sure to grab some fun and colorful decorations to liven up the decor!
Taco Bar- This will take care of the food for a small price! Purchase a large bulk package of ground beef and a few rotisserie chicken to shred up. Mix in a few packets of taco seasoning and you're set! Make sure to set out ALL the condiments and toppings!
Taco Bar Decor- This package from Amazon will make your taco bar super festive!
Fiesta Decor- Hang pinatas and throw on these table runners. Don't forget these colorful fan decorations which can be hung just about anywhere!
Music: If you can afford or know of one, consider hiring a mariachi band! This will be the most memorable part of the party and one that will be sure to get people dancing! If this isn't an option, throw on a Mexican music playlist from Spotify!
Drinks: Mix up some alcohol-free margaritas and palomas! Serve them in margarita glasses or highball glasses to a fancy twist!
Sombreros: Have a sombrero table set up for guests to wear their own sombrero to keep as a party favor! This is a set of 12 for less than $2 each!
Photo credit: Catch My Party
🪵Rustic Sweet 16
This type of sweet 16 party is for those are who creative and love woodsy rustic decor! It does not have to be outdoors but it definitely helps promote the theme. A few decor touches can go a long way!
Decor: These pom poms are the perfect color for a rustic theme party and burlap tablecloth or runner can be added to any table. This burlap happy birthday sign is great to place over the food table or entrance.
Wooden cutlery: Wooden cutlery is a great addition along with
Wooden place cards: Set up these cute namecards at each place setting if planning an outdoor seated dinner.
Galvanized buckets: These galvanized buckets are ideal for serving food like snacks and placing napkins and utensils in!
This type of party is all about the mystery, grand atmosphere, lavish costumes, socializing and dancing! Make sure to include a dance floor and classical or medieval type music!
Have a grand backdrop (photo booth station) for boys and girls to take photos with their masks! Make sure the atmosphere is dark and moody with slight romantic vibes.
Hanging lights or lanterns and lots of tea light candles will help the ambiance of the evening.
Throwing a favorite things birthday party involves careful planning and a thoughtful approach. To get started, select a meaningful theme based on the birthday person's favorites, whether it's books, movies, hobbies, or colors.
Craft invitations that reflect this theme, inviting guests to bring a set number of their favorite items related to the chosen theme.
Decorate the party space in a way that resonates with the birthday person's preferences, using colors, decorations, and props that align with their interests.
Organize the gift exchange by explaining the rules to guests and setting a budget. Consider a fun gift exchange game to keep the excitement alive.
Additionally, plan activities that tie into the theme, like screening favorite movies or incorporating favorite snacks and drinks into the menu.
Encourage guests to share why their chosen favorite items hold special meaning, creating heartfelt connections and conversations throughout the celebration.
Finally, remember to capture memories with photos and send out thank-you cards to express gratitude to all attendees, making the favorite things birthday party a truly memorable event.
A favorite things birthday party is a personalized and meaningful way to celebrate someone's special day. With a carefully chosen theme, creative decorations, and a structured gift exchange, you can create a memorable and enjoyable experience for both the birthday person and their guests.
It's a celebration that revolves around the individual's unique preferences, fostering connections and warm memories that will be cherished for years to come.
I highly recommend setting up a Pasta Bar at your theme party!
Other Fun Party Themes To Consider: