Turning 18 is a BIG deal. It marks the beginning of adulthood when you can start making major adult life decisions and choices on your own. In other words, it's a birthday milestone worth a big celebration!
Whether you're looking for a big birthday bash or something more relaxed and tranquil, here are 23 fun 18th birthday party ideas to help celebrate the transition to adulthood.
Check out these other birthday party themes for adults or Adult Party Games!
Tiktok Party
Tiktok is the most popular social media app right now. So why not throw a Tiktok themed party?
Add black, pink and teal decor along with some of the best viral food ideas like the baked feta pasta and friends will go crazy!
Check out my post for throwing a Tiktok themed party!
Mocktail Party
Although the legal drinking age isn't until 21 in the United States, you can still celebrate with a fun mocktail party! Come prepared with a menu of popular mocktails for the guests to try. Or, have each guest come with their own recipe to prepare. My Virgin Blue Lagoon Mocktail Recipe and Aperol Spritz Mocktail are two non-alcoholic drinks teens will love!
Casino Party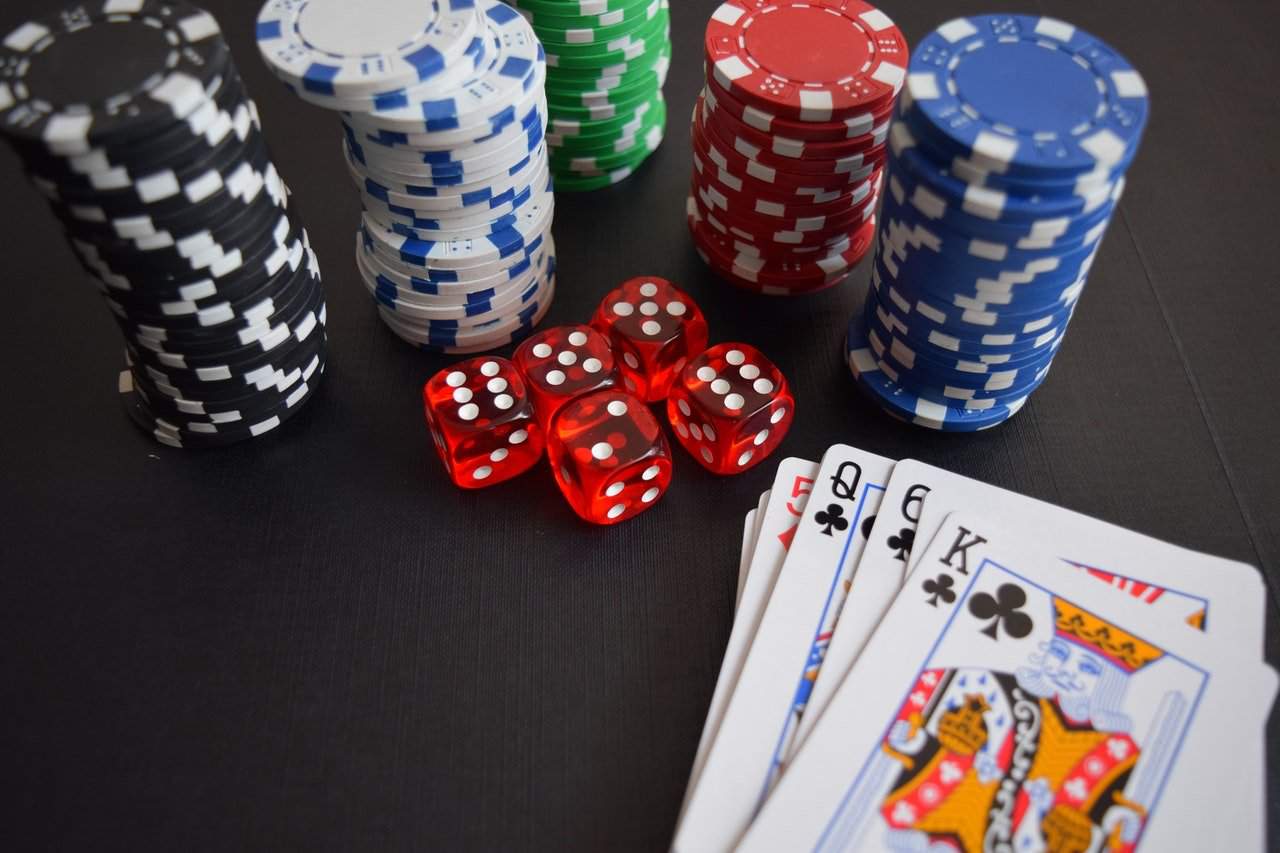 Although casinos are reserved for the 21+ crowd only, you can still celebrate adulthood with a glitzy casino party! (Betting not required!)
Have your guests dress up in their best casino wear and get ready to play fun games such as poker, black jack or roulette. If you don't already have the games at home, you purchase smaller versions of the game on Amazon.
If you can afford it, hire a caterer to serve a few appetizers passed around on plates!
Club Night
One of the best parts about turning 18? Finally being old enough to get into that nightclub that you've had your eye on! While many nightclubs are reserved for the 21+ crew only, there are still plenty that admit guests aged 18 and up. Check ahead of time to see whether the club offers special VIP sections or packages for birthday guests and their friends.
Decade Party
What better way to celebrate an 18th birthday party than to celebrate the year that the birthday guy or gal was born? With this fun theme party, have guests arrive dressed in the style of clothing that was most popular during that decade. The party decorations, games and music can also reflect the popular items during that decade as well. For sweet and fun touch, visit Old Time Candy or Just Candy to buy old-fashioned candy from that decade. OR throw it back and host a 90's theme party!
Tattoo Day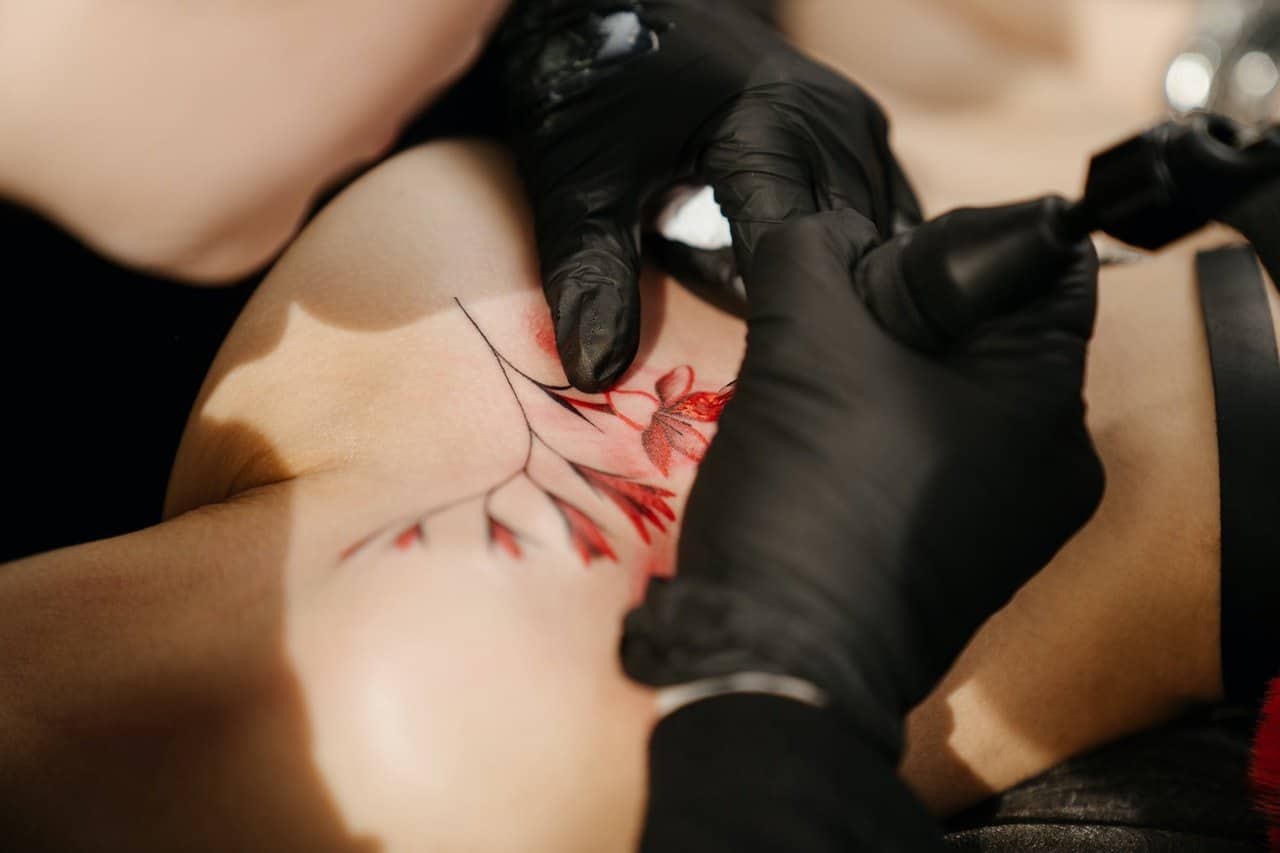 Another one of the rights of passage for turning 18 is being able to get a first tattoo or body piercing without a parent's permission! If getting inked has been something of interest, use your special day to make that trip. Make the day even more special by inviting along a friend or family member to get a tattoo as well! Matching tattoos, anyone?
Party Bus or Limo
For a VIP 18th birthday party experience that everyone will remember, renting a party bus or limo is the way to go! Party buses come in all shapes and sizes from hummer limos to charter buses. You can rent a fully stocked and stylish party bus or limo with your favorite soft drinks and snacks, plug in your playlist and party the night away while cruising through town with your favorite friends. Some also have plenty of space to dance.
Costume Party
A costume party is a great theme party for any occasion and certainly a fun way to celebrate an 18th birthday party. Choose a theme or ask guests to arrive in a costume of their choice. A masquerade party is also a fun option for a more formal and fancy costume party. Have arrive in a mask and at a designated time have everyone remove their masks for a big reveal.
Game Night
Bring out the board games, playing card decks and prizes…it's time for some friendly competition! A game night is a fun, yet low key way to throw an 18th birthday party. To make sure everyone gets involved, be sure to include plenty of games that require splitting up into teams. For added fun that honors the birthday guy or gal, include some of their childhood favorites in the list of games!
Spa Day
An 18th birthday is the perfect excuse to pamper yourself and indulge in a little self care. You can make it an intimate party at your nearest day spa with your closest friends at your nearest day spa, or set up spa stations in the comfort of your own home. Serve this Greek Meze Platter and Lavender Lemonade! Not only will it be relaxing and enjoyable for the person celebrating their birthday, but also for the party guests themselves!
Escape Room
A trip to an Escape Room isn't just a fun and unique way to throw an 18th birthday party, but it is also a great bonding and team-building experience for all of those involved. As a team, you'll race against time while solving themed mysteries and puzzles. However, Escape Rooms only allow a certain number of guests, so you may need to call ahead and make a reservation.
Fancy Dinner Party
For a more low key birthday party, invite friends to your favorite fancy restaurant to celebrate. Many restaurants have private dining areas for parties, which will be perfect for a small group of friends. However, before making reservations, check with the restaurant to see whether you can bring your own cake and decorations. Another option is to plan a fancy dinner party or potluck in the comfort of your own home!
Pool Party
If your 18th birthday takes place during the warmer months, an outdoor pool party is a nice way to cool off while celebrating the big day. Take things to the next level and turn it into a beach theme with beach balls, beach umbrellas, leis. Serve up some Virgin Blue Lagoons and Grilled Pineapple Skewers. Add some fun and competition to the mix with fun games such as a water balloon toss, pool volleyball, or a hula hoop contest.
Arcade Trip
Celebrate your cross over into adulthood with a trip down memory lane at your local arcade. Get competitive and rack up tickets playing childhood arcade games with friends. Nowadays there are plenty of arcades that cater to adults after a certain hour, making it a great way to celebrate an 18th birthday party with others your age.
Paintball Trip
If your friends are ready to get competitive and don't mind working up a sweat, a paintball trip is a fun way to spend the day celebrating an 18th birthday. After you've worked up an appetite from being a moving target, head to your favorite restaurant to continue the celebration over food and dessert.
Tea Party
An "adult" tea party is definitely trending these days. Have everyone dress up in their finest clothing. Pearls and hats are a must. Lace gloves are optional. Set a long table up outdoors and add plenty of fresh flowers and finger sandwiches. You can serve hot or cold teas in many flavors. Check out more adult tea party ideas here.
Pajama Party
Pajama parties and sleepovers don't have to be just for the kids! Have everyone show up in their favorite PJs, or to make things even more fun (and great photo op) you can wear coordinated pajamas.
For games, you can do a pillowcase race, flashlight tag, or even a good old-fashioned pillow fight.
Check out these 13 fun pajama party themes!
Karaoke Night
Put your singing skills to the test with a karaoke birthday party. A karaoke party can be done in the comfort of your own home with a karaoke machine or an online karaoke website such as Karafun. Or, you can find a local restaurant or nightclub that hosts karaoke nights and make it a night out with friends.
Camping Trip
Whether at the beach, in the woods, or even in your own backyard, a camping trip is a fun, affordable and intimate way to spend an 18th birthday party. Light up the campfire and roast marshmallows, share some hot chocolate while sharing funny stories or playing games. For a more luxurious camping experience, make it a glamping trip!
Home Movie Night
A movie night is a relaxing way to spend an 18th birthday party with friends at home. Have everyone bring their choice of movie that fits a particular theme or genre.
Next, set up some blankets, pop some popcorn and grill some hot dogs for the full movie theater experience. If you have enough outdoor space, you can even set up a projector and screen for a backyard movie. These cheesy taquitos are always a teen favorite!
Fancy Photo Shoot
You're probably already going to take plenty of photos to remember the big day. Why not make it a professional photo shoot?
A professional photo shoot at a studio or destination will let you feel like a celebrity for a day. Include your friends and family in a few shots for even more unforgettable photo memories.
A favorite things birthday bash is like throwing a big, warm hug for your birthday buddy. It all starts with picking a theme that totally vibes with what the birthday person's into – could be anything from their top books, movies, hobbies, or even colors that make them feel alive.
Send out cool invites that match the theme, telling your pals to bring a few of their own fave things related to that theme.
The party spot transforms into a hangout that screams the birthday person's style – think decorations, colors, and props that totally represent their vibe. Now, the highlight: the gift exchange.
Guests get in on the action by following some fun rules, like a budget or how many items to bring. Creative gift wrapping adds a bit of mystery and excitement.
The real magic, though, happens when everyone shares stories about why their favorite things are, well, their favorites. It sparks meaningful chats and tightens those bonds, making it an unforgettable, heartwarming party for everyone to remember.
Boat Party
A small party on a chartered catamaran or yacht is a fun way to spend an 18th birthday in style. A brunch sail or sunset sail for a few hours will make for memorable moments for everyone. However, to prevent seasickness from ruining the trip for you or your guests, make sure to bring along the Dramamine!
Vacation with Friends
Whether a tropical beach trip or recreational ski trip, a birthday getaway is always a great way celebrate a birthday. However, planning a vacation with friends can be difficult.
People have different budgets and priorities, so you'll want to start planning early. Planning for smaller groups tends to be much easier than planning for a larger group. These ham and cheese sandwiches are a great party sandwich!
Staycation or Road Trip
If planning a birthday vacation outside of the area is too difficult to plan, a staycation is always an option! A weekend at a nearby resort or hotel or a road trip with friends is an excellent way to spend an 18th birthday while creating unforgettable memories.
House Party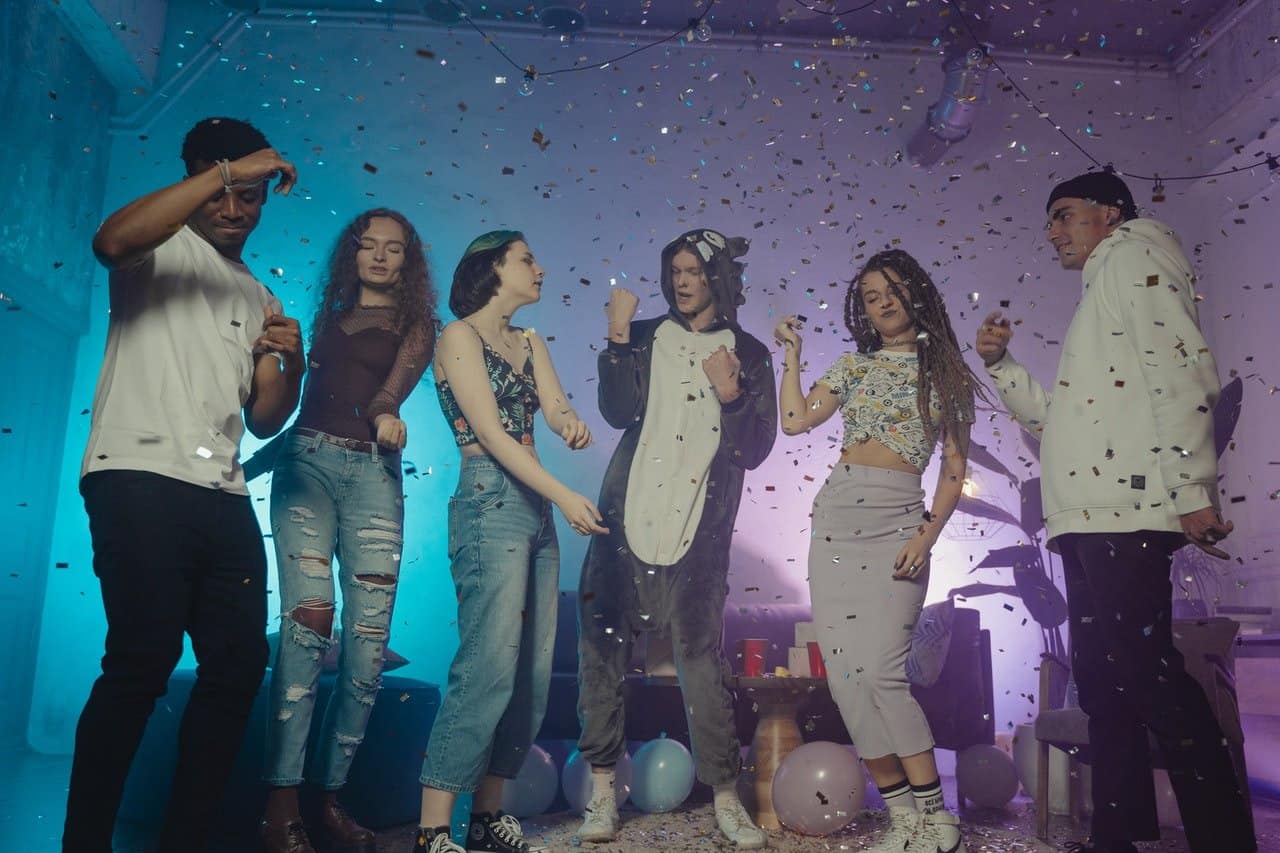 Sometimes a good old-fashioned house party is all you need to celebrate. If you don't want to leave the house, you can always host a small house party. Invite your closest friends and bring along a good playlist (or a hired DJ) and catered food. Or make a spread of finger foods and keep them warm for people to help themselves!
If you're the one hosting for the birthday guy or gal, you may consider making it a surprise party and serve some delicious UGLY cake!
Masquerade Ball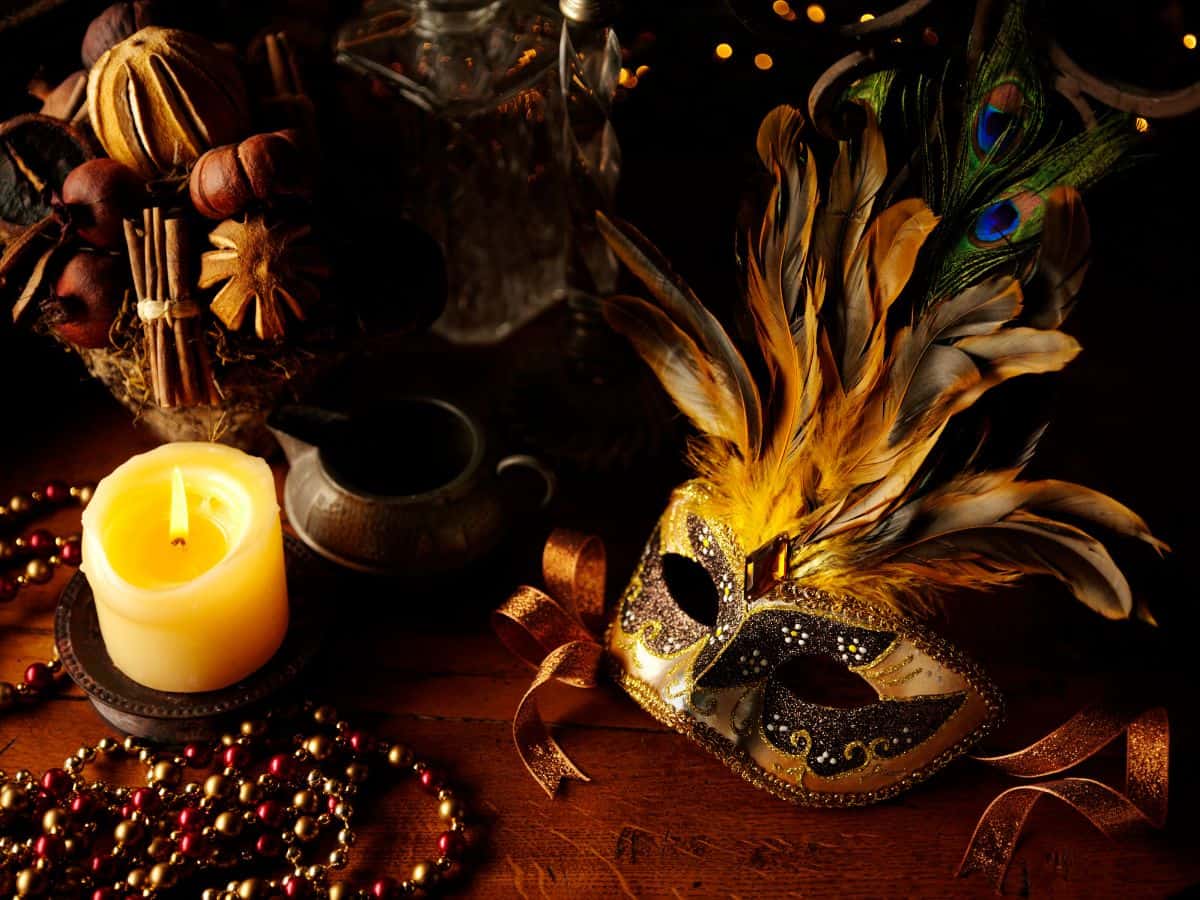 A masquerade themed party is a delightful and immersive event that captures the spirit of mystery, elegance, and allure associated with masquerade balls.
It's a unique and captivating event that guests will love! Focus on setting up grand decorations like luxurious fabrics and grand backdrops, a mysterious atmosphere with dimmed lighting and lots of candles, dancing to music like classical or period-inspired melodies!
Consider having one exciting birthday REVEAL that masquerades are known for!
Other party ideas you'll love:
Recent Posts: