If you've just moved into a new home, throwing a housewarming party is a great way to show off the new digs! These housewarming party ideas will help you prepare and plan an entertaining party full of great food, drinks, and fun activities.
Love serving cocktails? Check out How To Host A Rockin' Cocktail Party At Home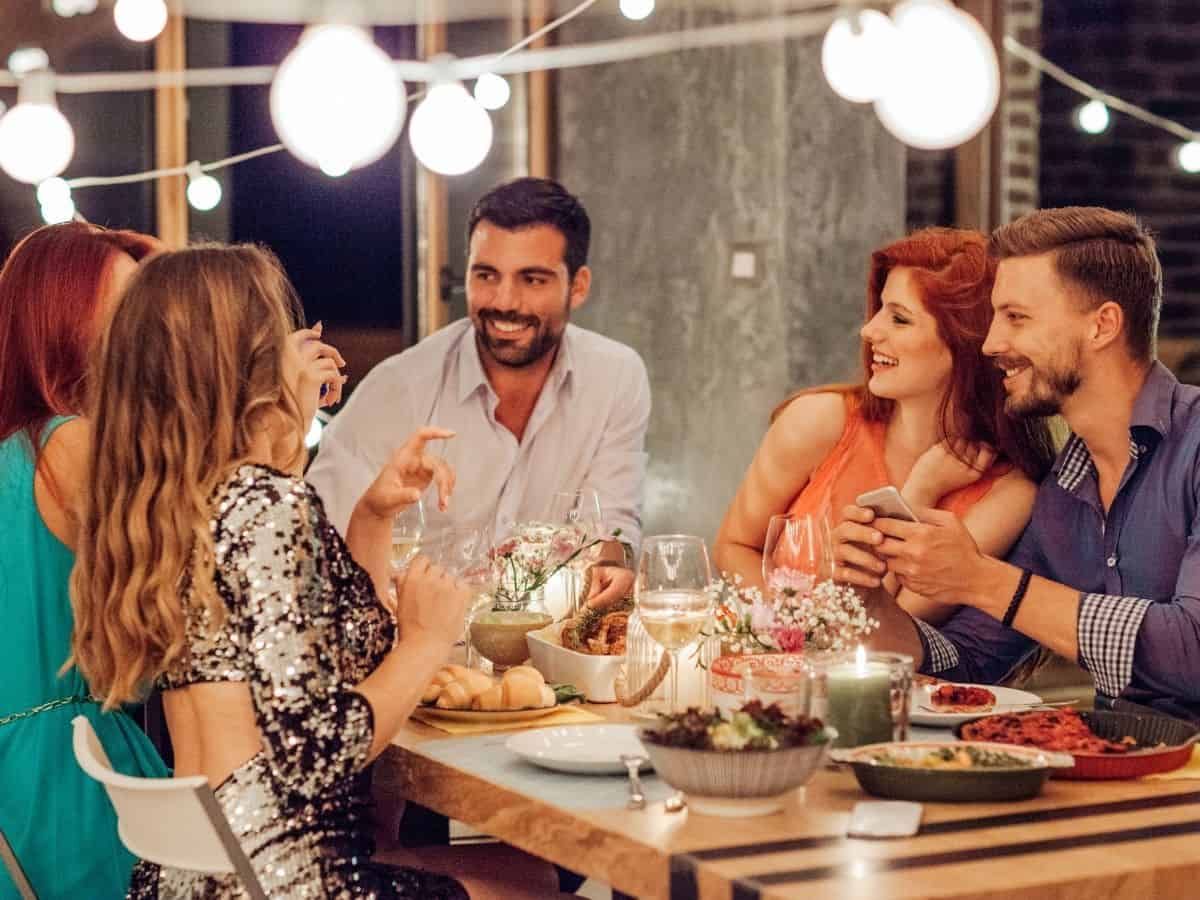 It's so thrilling to throw a housewarming celebration to flaunt your new space to all of your friends and family.
Know that housewarming parties don't have to be extravagant; you can easily host an informal, budget-friendly party and it will be just as fun and inviting.
While these parties seem carefree and easy, they can be intimidating to plan if you've never hosted one before. It's important to keep two things in mind when planning your housewarming gathering: ensure your guests are entertained and well-fed.
These ideas and planning tips will guide you in producing and executing the most enjoyable housewarming party ever!
If you love using your crock pot, check out these Easy Crock Pot Appetizers to serve at your party!
1. Plan Weeks Ahead!
Planning ahead will ensure that this housewarming party is a success. Careful planning will certainly allow you to enjoy the party rather than worrying that your guests are having a good time.
A good plan will be apparent to your guests, as it won't seem like you threw something together last minute.
Consider a date and time that works for you. Moving is already stressful enough, so it's totally fine to hold off on entertaining guests until you have settled in your new residence.
Having a date picked out in advance will motivate you to get your house ready for guests and will also give your guests time to confirm their attendance.
Think about who you will invite. Making a guest list and actually writing it down is important so you don't forget to invite anyone. It would be absolutely awful if you forgot to invite a close friend due to a lack of organization.
Housewarming parties are a great opportunity to get to know your new neighbors, so definitely consider inviting them. Make sure you also jot down who may bring a plus one so you leave anyone out of the guest list.
Ponder party themes. It's totally not necessary to have a theme for a housewarming party; your theme could be that you just moved! However, theme parties are generally really exciting. Your guests will be thrilled to attend a tropical party or a silver soiree! You can even throw a themed party like a 90's party or a blind wine tasting party!
2. Generate A Buzz
Send out Invites at least three weeks prior to your gathering. Whether the invitations are physical or e-vites, you should allow your guests time to respond to them.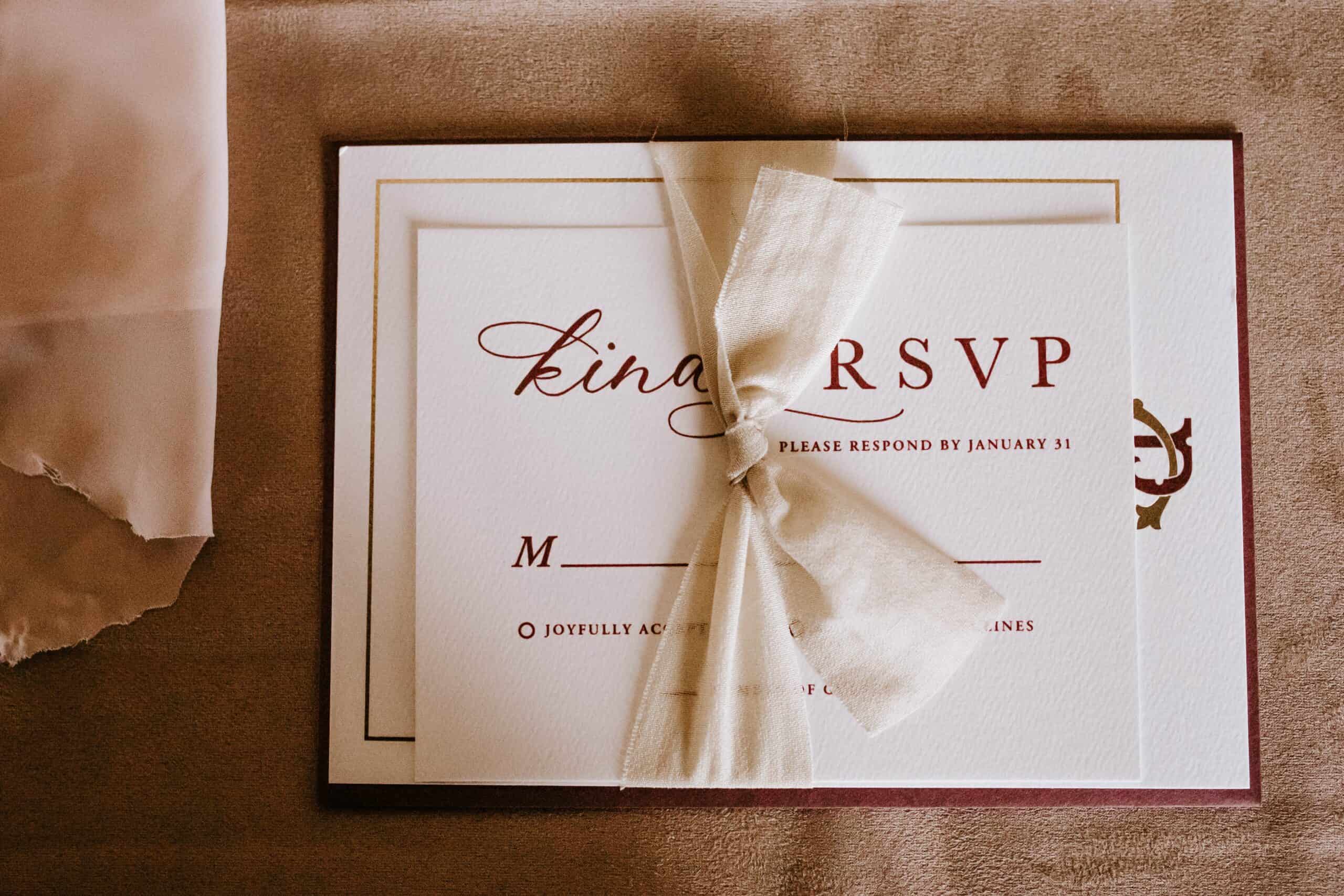 ✉️ Paper Invites
Remember the days of snail mail? I personally love receiving a paper invitation; it makes me feel special and I get to keep it on display on my fridge. Shutterfly is the perfect site to create custom party invitations for your celebration.
🖥️ E-vites
Electronic invitations are the simplest way to send invitations to your guests. Graphic design websites like Canva, have tones of e-vite templates or you can create your own. You can either send the e-vite through e-mail or even text your guests the graphic that you designed. 
Another simple way to invite your guests is to create a Facebook event if your invitees all have a Facebook account. (This is better for the younger generations.) You'll be able to upload the invitation there if desired.
5. Decoration Ideas
If you forego a theme, keep the decor nice and simple. The point of a housewarming party is to display your home to your friends and family and that includes your usual style and decor.
Display pictures of you and your family and friends on the walls and mantle. Arranging some plants, flowers, and even candles throughout the house will surely brighten things up.
Pull out the twinkle lights from your Christmas storage bin for some added ambiance.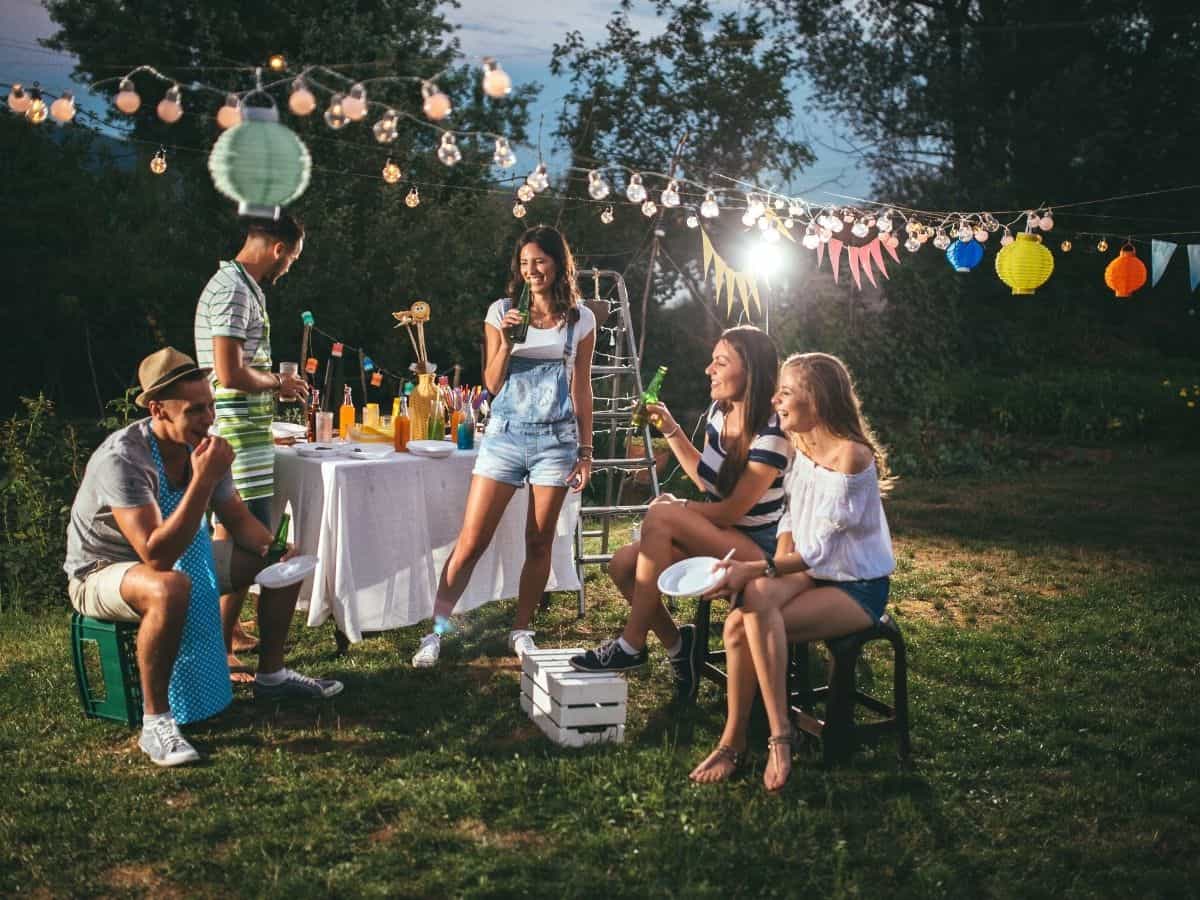 Decorate accordingly if you decide you want a themed housewarming festivity. For example, ensure you have bright-colored decorations for an 80's themed party.
Have a look at my 23 Creative Party Themes For Adults if you need more ideas.
Above all, ensure you have all of the party essentials. such as tableware, tablecloths, napkins, and glassware. Additionally, make certain that you have enough seating throughout the house for your guests to feel comfortable.
6. Provide Entertainment
Entertaining your guests at your housewarming party is essential. Start making memories with enjoyable and engaging party games.
If you're stuck on party game ideas, check out these 5 Easy Adult Party Games for inspiration!
Any party game that requires teamwork will bring your guests together and ensure a memorable time. Organizing game stations throughout the house will keep the flow and momentum of the party going.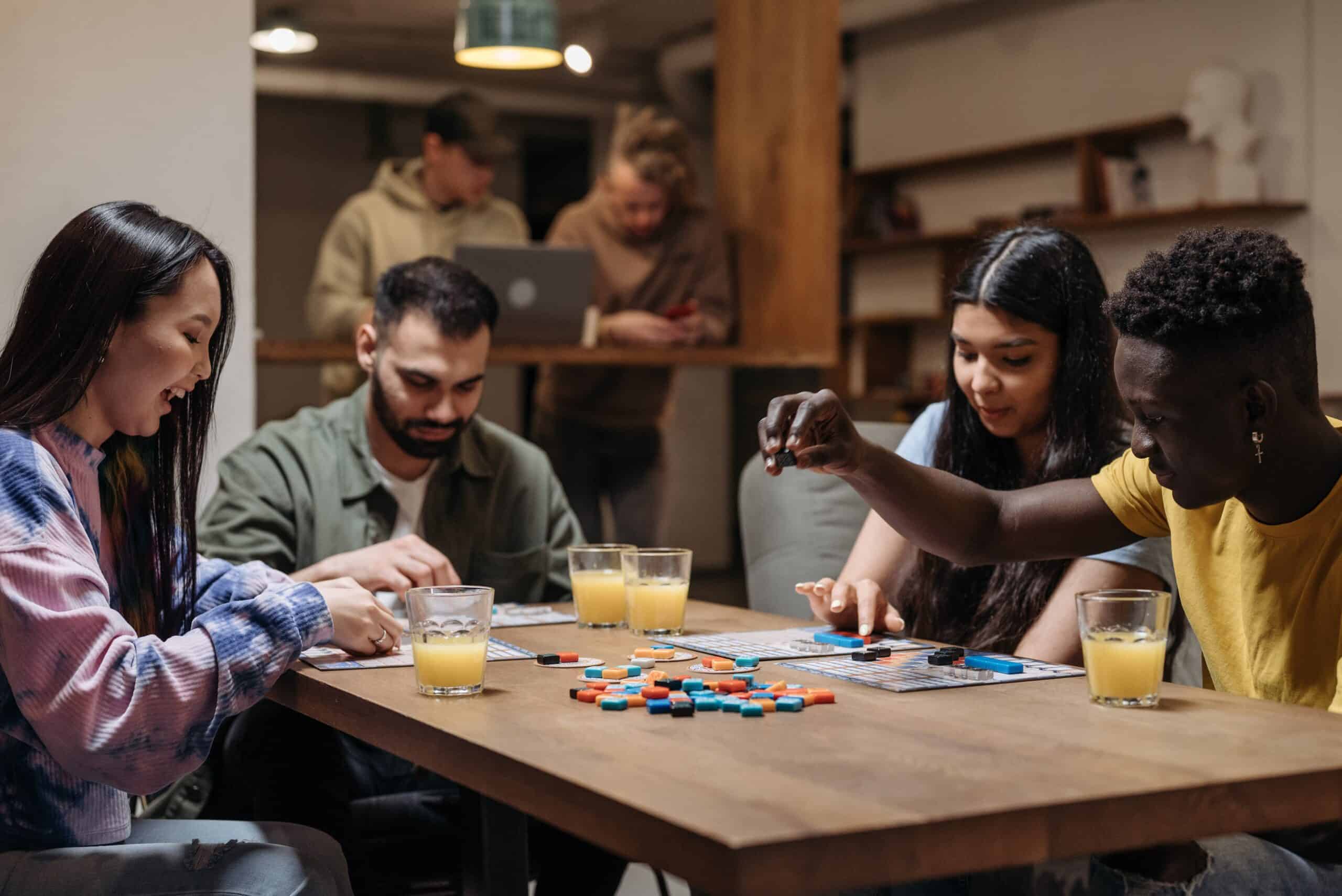 You can include stations for guests that are wanting to play standard board games, such as Monopoly, Scrabble, or Clue. Create card game stations, where guests can play card games such as Crazy 8's, Go Fish, Spit, or even Uno.
Other areas of the house can be reserved for guests who want a more lively scene. Have a designated area for guests who want to sing karaoke, play charades, or dance.
A great way to keep the entertainment alive is to have music playing at all times. Create a playlist of popular tunes (or songs that fit your theme) and have that playing throughout the party so it's never quiet. You can even hire a DJ to make sure the tunes keep rolling in.
7. Housewarming Party Food Ideas
It's imperative to provide several food options for your guests for those with food restrictions or allergies.
Keep the food pyramid in mind when planning what you are going to serve at your housewarming party so your guests have a taste of all food groups. Furthermore, consider placing labels near each food so guests are aware of what you are serving.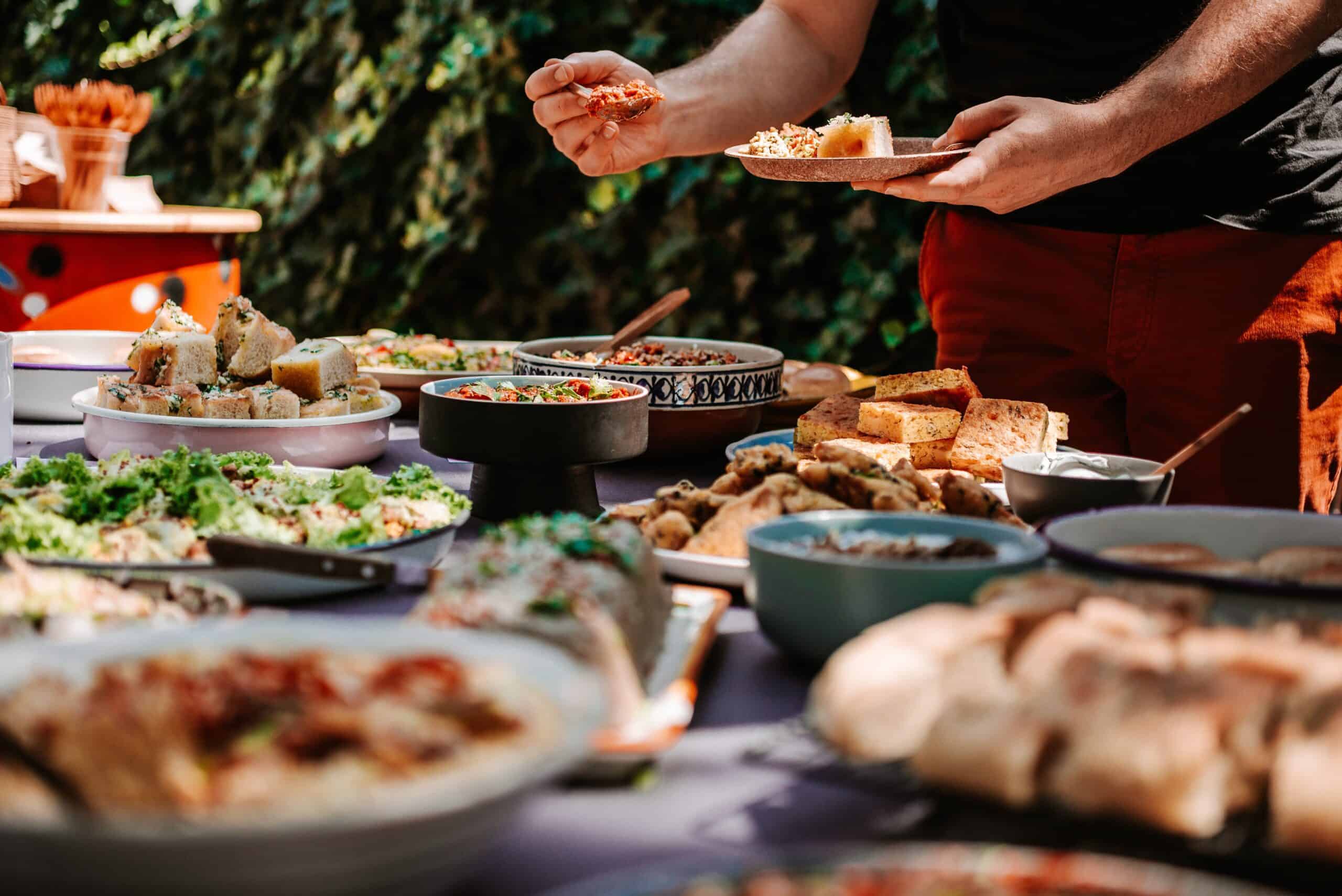 Creating a buffet full of several food options is the easiest way to serve food and keep it warm at your housewarming gathering. Your guests will be able to pick from it whenever they want and you won't have to worry about constantly making sure everyone is fed.
A standard buffet will have some protein options, a few starch dishes, and a variety of vegetables.
Finger Foods, such as croquettes or empanadas are great food options that guests can just pick up with toothpicks. Sliders are also a terrific party snack and can be simple to prepare in large quantities. These meatball appetizers will make great bite-sized treats for your get-together. 
Check out these Finger Food Ideas for even more bite-sized options.
Charcuterie boards are currently trending and can be part of the buffet or even served as finger foods, as well. Your guests will love these Individual Charcuterie Cups, as they give a more personalized touch. Make sure to include meat roses and add the right board accessories.
Incorporate fresh fruit and veggie platters into the menu. Assembling fruit and veggie skewers would be even better, as that would make them much easier for your guests to grab.
Create a classy dessert table with cookies, as they are easy for your guests to eat and they won't make a big mess. Bake (or buy) a variety of cookies to give everyone options. Find some cookie flavor ideas here to add to your dessert menu. Display the cookies on multi-tier cake stands for an elegant appearance.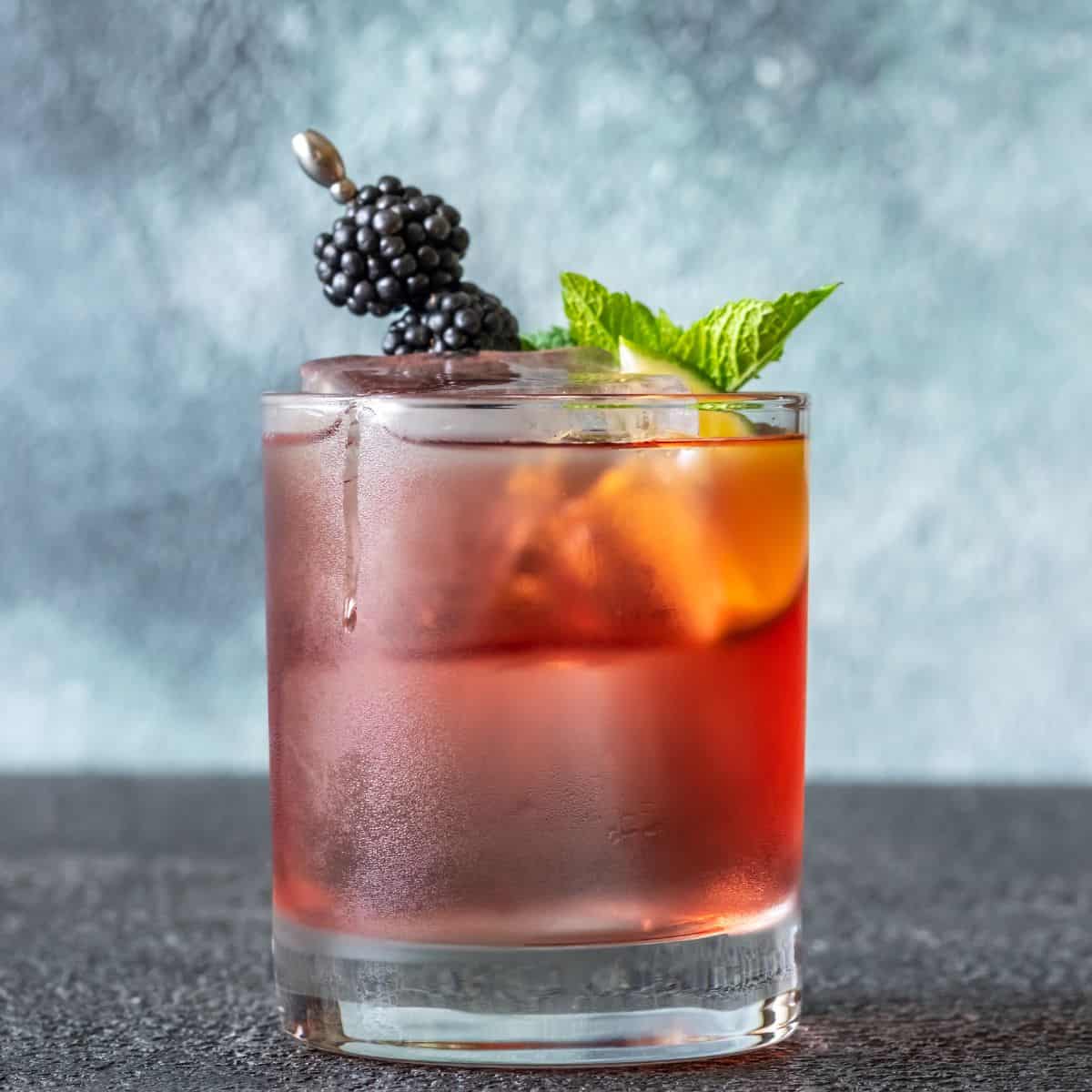 Serving drinks is essential for the party vibe.
Mocktails are the new drink this year so think about offering your guest a few alcoholic and non-alcoholic drink options like this lavender lemonade or my Non-Alcoholic Aperol Spritz.
Buy the typical sodas and juices for the guests that don't drink alcohol or to use as mixers for the guests that may want to create their own drinks.
You can also simply serve classic party beverages, such as beer and wine. Moreover, you can create a signature drink to serve your guests.
Consider adding this Pink Starburst Shot to your drink menu or this summery whiskey cocktail or something a bit more fancy!
8. Thank Your Guests 
Assemble party favors for your guests to show them how grateful you are that they attended your first shindig at your new place. Fill bags with candy, small candles, or other small items, and print a card with your new address so your friends and family will have it for their records.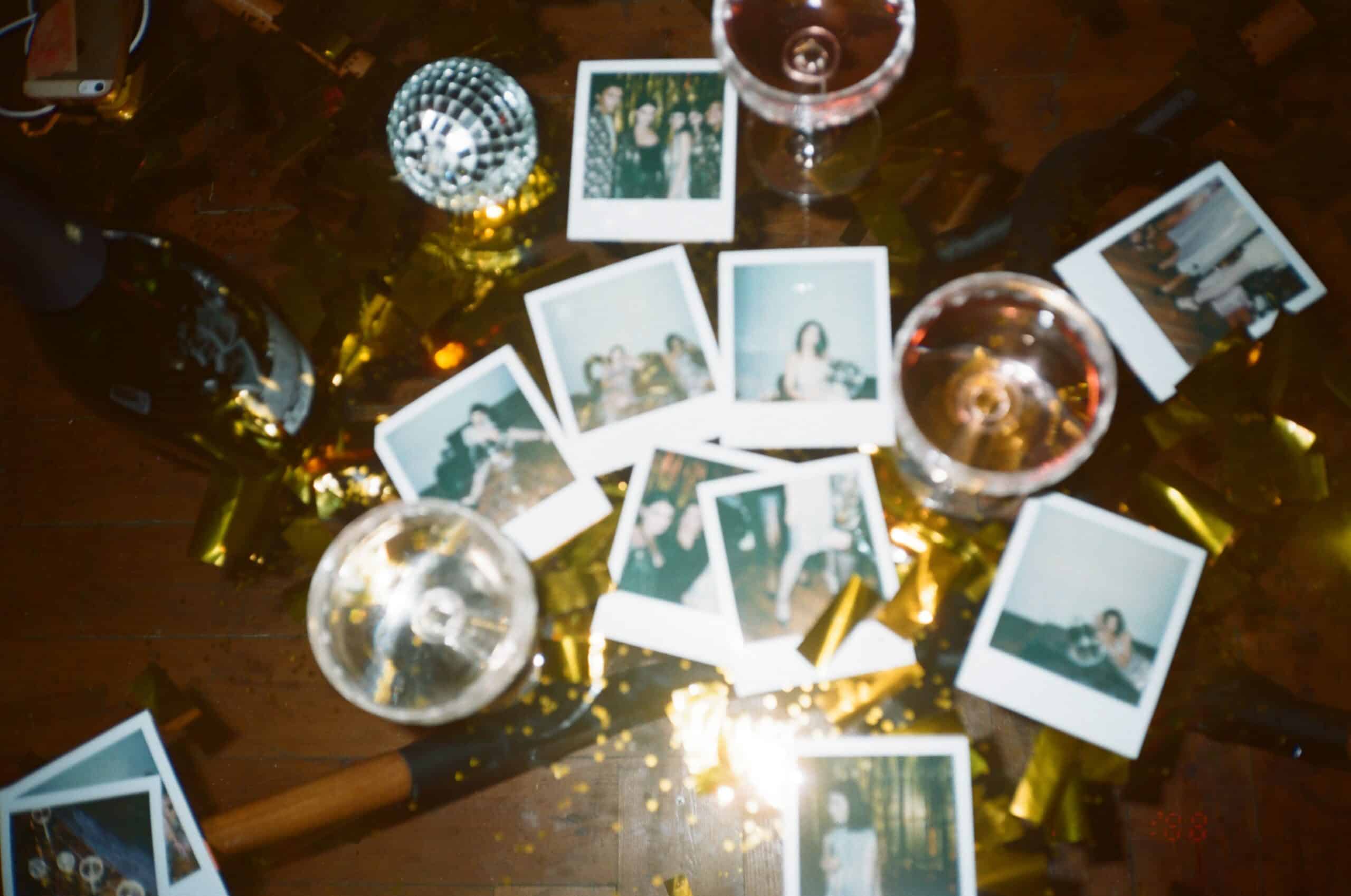 Take group/small group/individual photos throughout the party to look back on for years to come. Bonus points if you have a polaroid camera that can print photos to give to your guests on the spot!
Best Wishes On Your New Home!
What an exciting time it is to host a housewarming party in your new home! I hope these housewarming party ideas were insightful.
Whatever you choose to do for this celebration, your guests won't be disappointed. After all, they'll be honored to just be invited to your celebration.
You absolutely can't go wrong by simply inviting the people you care about into your home and allowing them to join in your joy.
Desserts To Serve At Your Party
25 Bite-Sized Party Desserts You NEED To Make!
BAKED Mini Churro Bites w/ Quick Chocolate Sauce