If you are a vodka drinker but hate drinking it "neat", you're in luck! Here are the top 15 juices and other mixers to add to your vodka cocktail. Some mixers are classics while others a bit unique and allow us to get more creative with our drinks.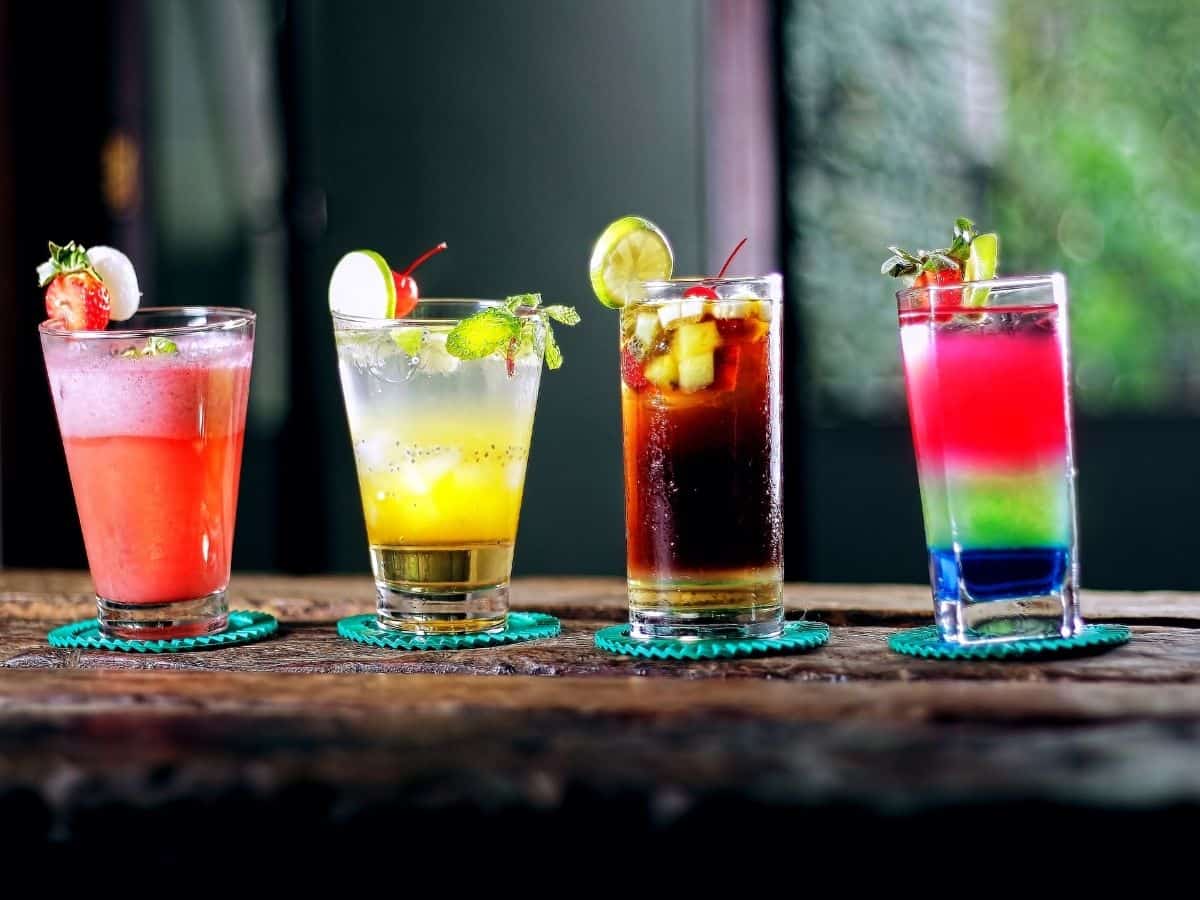 Vodka is a subtle, clear grain alcohol that is very popular. Because it is a "neutral grain spirit", it mixes well with many different types of flavors such as juices, sodas and syrups.
A popular thing these days is to infuse vodka with many different fresh flavors such as fresh fruit or herbs.
Best Vodka Mixers
Here is a list of the best things to add to your vodka. Remember that many of these mixers can be combined together to create an even deeper, more complex drink.
cranberry juice- Cranberry vodka is one of the most popular vodka drinks. Add some freshly squeeze lime juice and some simple syrup too for a tasty drink.
orange juice- The classic screwdriver drink which is served on the rocks. It will add some sweetness to your drink as well.
bloody mary- You can purchase store-bought bloody mary mixes to make it easy! Add a dash of worcestershire sauce and a celery stick too!
tonic water- A simple vodka tonic will keep the vodka the focus. Add a twist of orange or lime for a citrus note.
simple syrup- Simple syrups will add a subtle sweetness to your drink. They can range from fruity to herby and everything in between.
Strawberry simple syrup- Adds a fruity and sweet flavor to any drink.
tomato juice- A way to enjoy your drink for breakfast or brunch, start off by adding tomato juice along with savory herbs and spices to create your own bloody mary.
grapefruit juice- Something that is best added in the spring or summer months.
lemon juice- Freshly squeezed is always best. Make a spiked lavender lemonade!
pineapple juice- This juice will add sweetness and forms the base of many other drinks.
soda water- Use plain soda water or flavored! The flavor combinations are endless these days.
ginger ale- Another popular soda mixer that is very traditional.
iced tea- Try using your favorite store-bought drinks like iced tea. Mix it with lemonade and you can make an arnold palmer!
lemonade- A deliciously sweet and tart addition.
sprite- Sprite is sweet and bubbly so if that's your jam, it's a great option. Add a squeeze of lemon juice for a fresh twist.
coke- Vodka and coke (or pepsi) are popular drink mixers too. Add a splash of marashino cherry juice for an alcoholic shirly temple.
orange liqueur- cointreau is the most popular one. It is made from sweet and bitter orange peels and adds a lot of flavor.
citrus- orange, lemon, lime- These are the most popular citrus additions and can be muddled into the drink, squeezed or just shaken with it.
grenadine- A sweet non-alcoholic bar syrup that's deep red in color. It's made from pomegranate juice, high-fructose corn syrup, citric acid, and red food coloring.
Lavender Syrup: Or any simple syrup flavored with herbs or fruit.
🍹Love fruity cocktails? Check out this awesome drink list!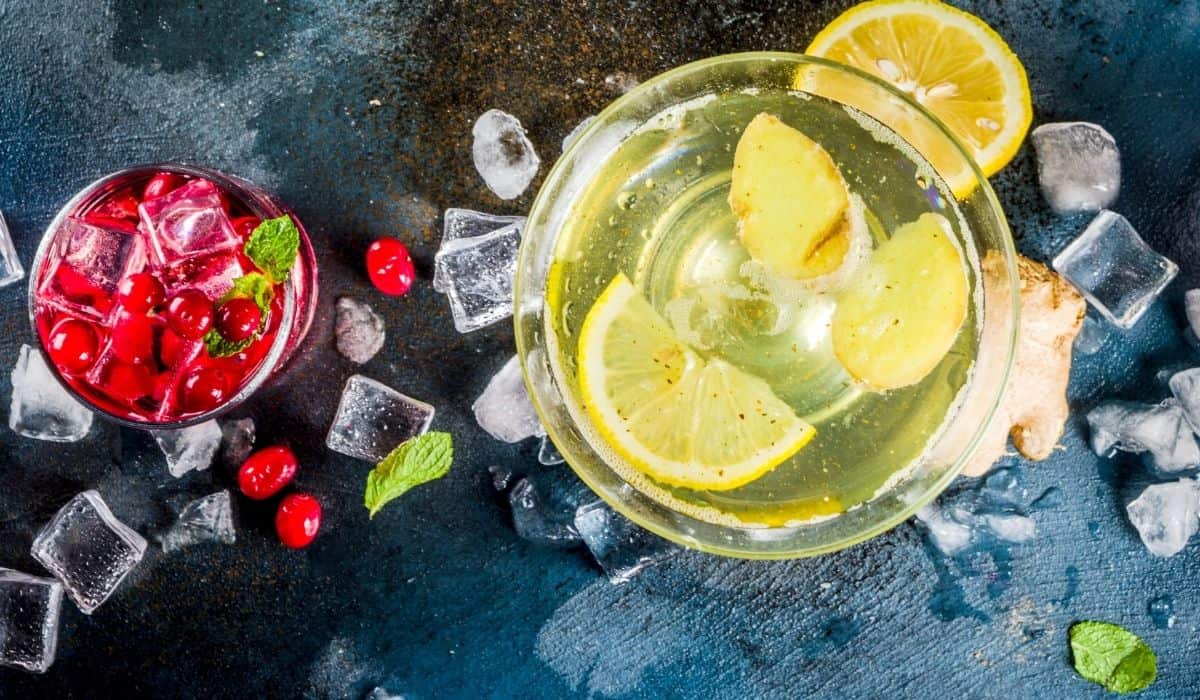 The Most Popular Vodka Cocktails
Consider garnishing your cocktail with one of these edible flowers!
Glasses To Serve Vodka Drinks In
Highball- these are glass tumblers that are taller and used to serve mixed drinks that contain a large proportion of a non-alcoholic mixer, and are poured over ice.
Martini- this glass is specifically used to serve martinis in which will be comprised of mostly, if not all vodka.
Coupe- A smaller drinking glass that has a moderately thick stem and shallow bowl. It is used for fancier cocktails that have a stronger ratio of alcohol but not like a martini.
Lowball- This glass is also called an old fashioned or rocks glass. It is short and wide with a sturdy bottom made to hold less ice than a highball glass. It's great for vodka on the rocks with a twist or stronger vodka drinks with little mixers.
Have you ever used food coloring in your cocktails? Check out this beautiful lavender cocktail that is dyed purple or this black martini!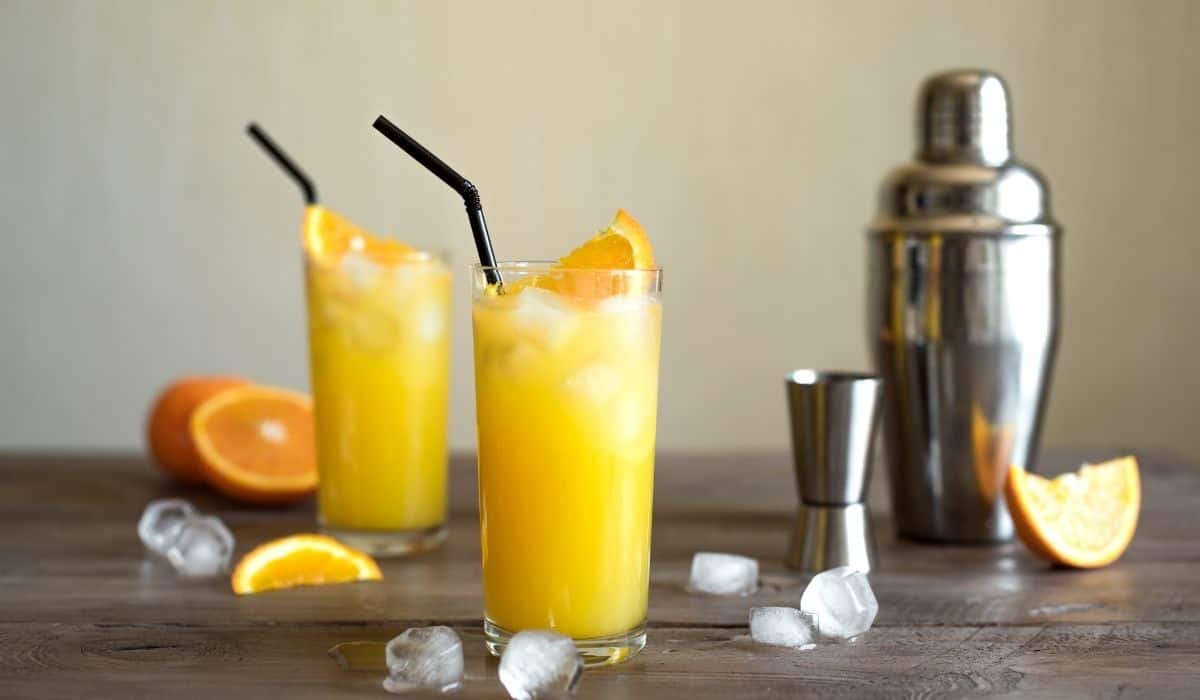 Other Cocktails You May Like
The Perfect Gin Aperol Sour Cocktail
Passion Fruit Vodka Martini Cocktail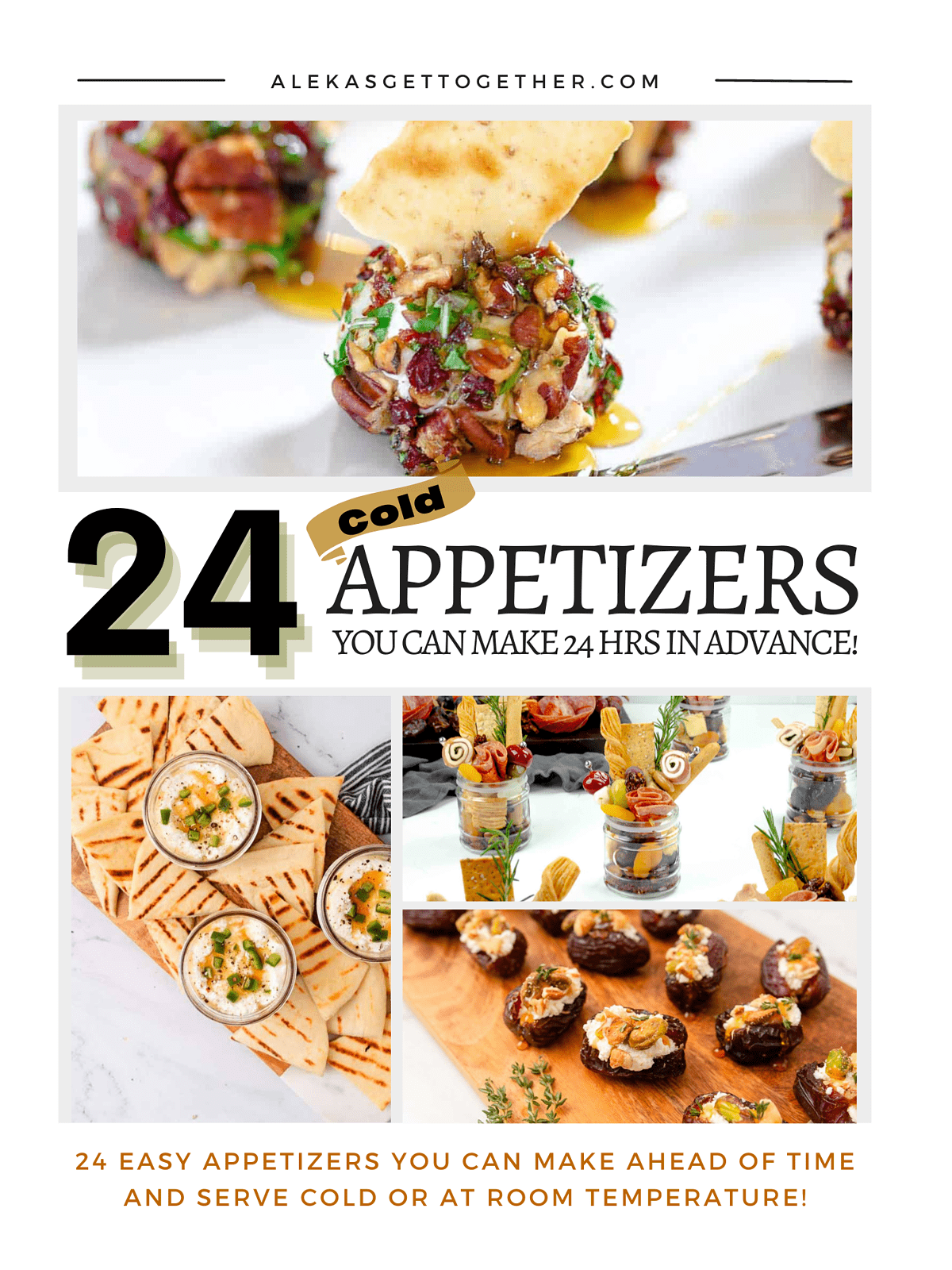 Love Make Ahead Appetizers?
I have an Ebook I created with my top make ahead appetizers you'll LOVE! Get it here!