Mini desserts are always so fun and perfect for the upcoming holiday season. Having bite-sized treats just means that you get to try a little bit of everything! Try these sweet finger foods at an upcoming gathering to impress your guests and their fingers!
These baked mini churros are one of my most popular recipes, and for good reason! Serve with an easy chocolate sauce for the perfect mini snack!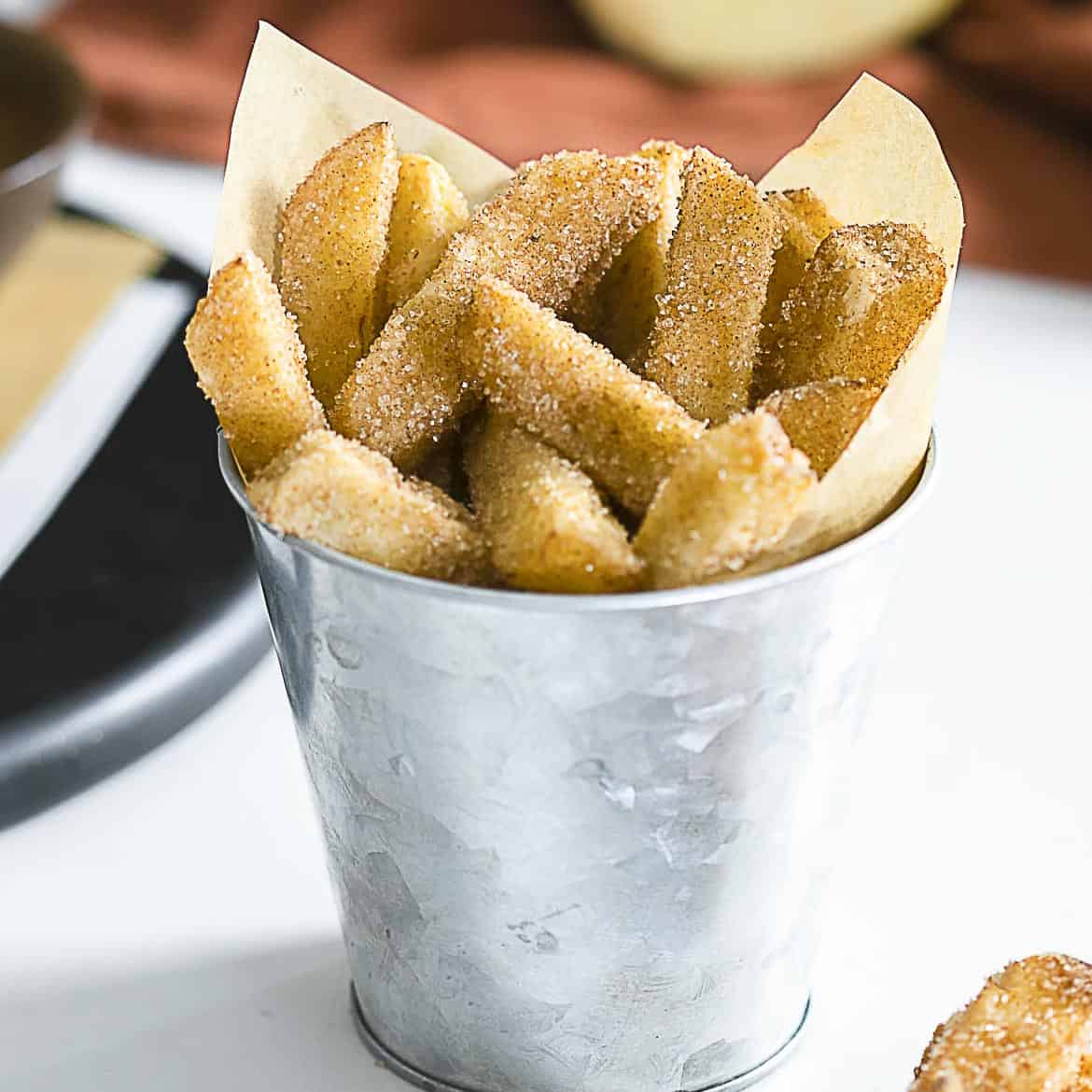 Fried Apple Sticks w/ Cinnamon & Sugar
These apple pie fries are SUCH a deliciously fun bite-sized dessert that both kids and adults are going to go crazy over. The best part are the THREE dipping sauces.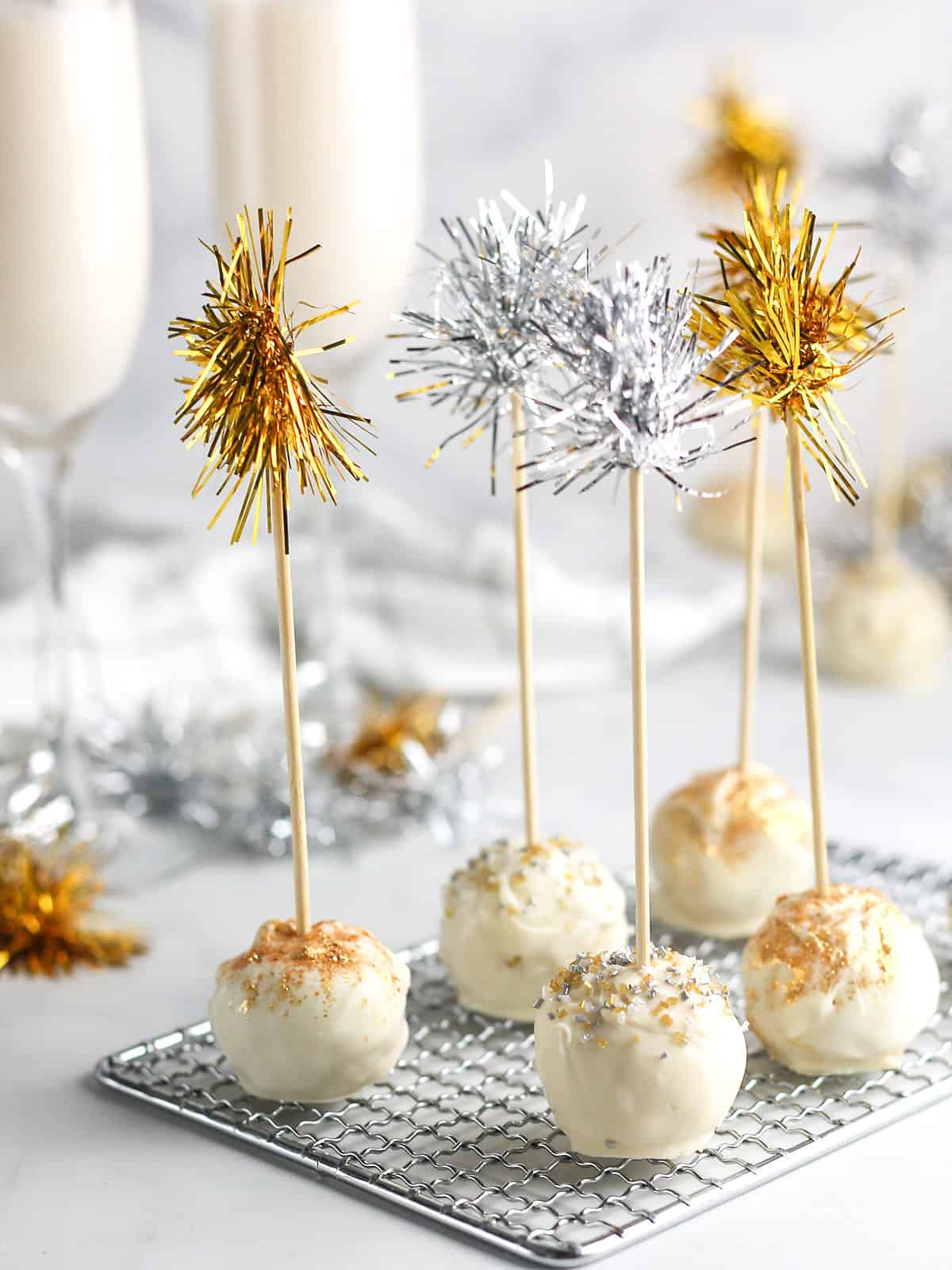 Beautiful and delicious Christmas cake balls are perfect for any party! Change up your sprinkles or melting chocolate to suit your gathering! Kids and adults love popping these. Plus they're much easier to transport as cake balls rather than cake pops!
It's an American classic and everyone loves it around the holiday season! Skip the traditional apple pie and opt for these Mini Apple Pie Trifles. They're an awesome and easy single serving dessert option that has restaurant presentation.
These super easy and festive mini brownies are perfect for the holidays. And they have a surprise on the inside!
Check out these 15 mini dessert cups if you want to serve hand-held desserts!
These mini pumpkin pie tartlets are made with a cream cheese tart dough and a spiced pumpkin filling. They are the perfect handheld dessert that is perfect around the holidays!
Cake balls are such a fun and festive dessert, and they're almost too pretty to eat! They're a total crowd pleaser, both kids and adults alike adore them!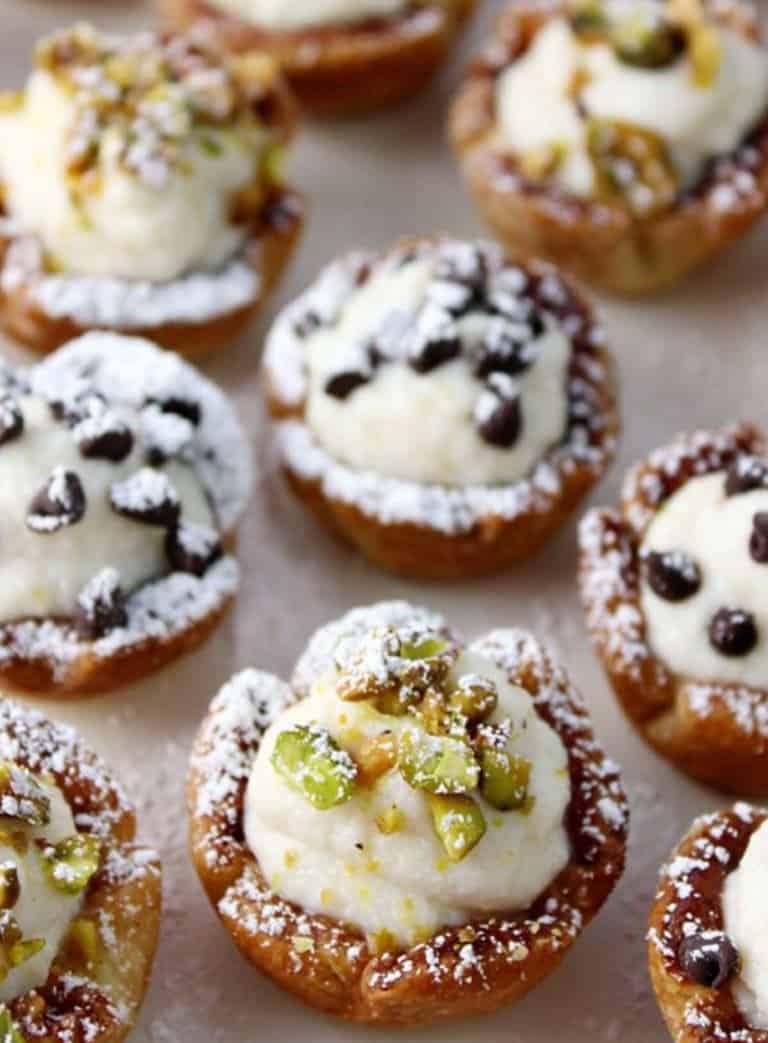 These canoli cups are super eady to make! A bite-sized version of the Italian classic, these are the perfect party dessert! Your guests are sure to LOVE them!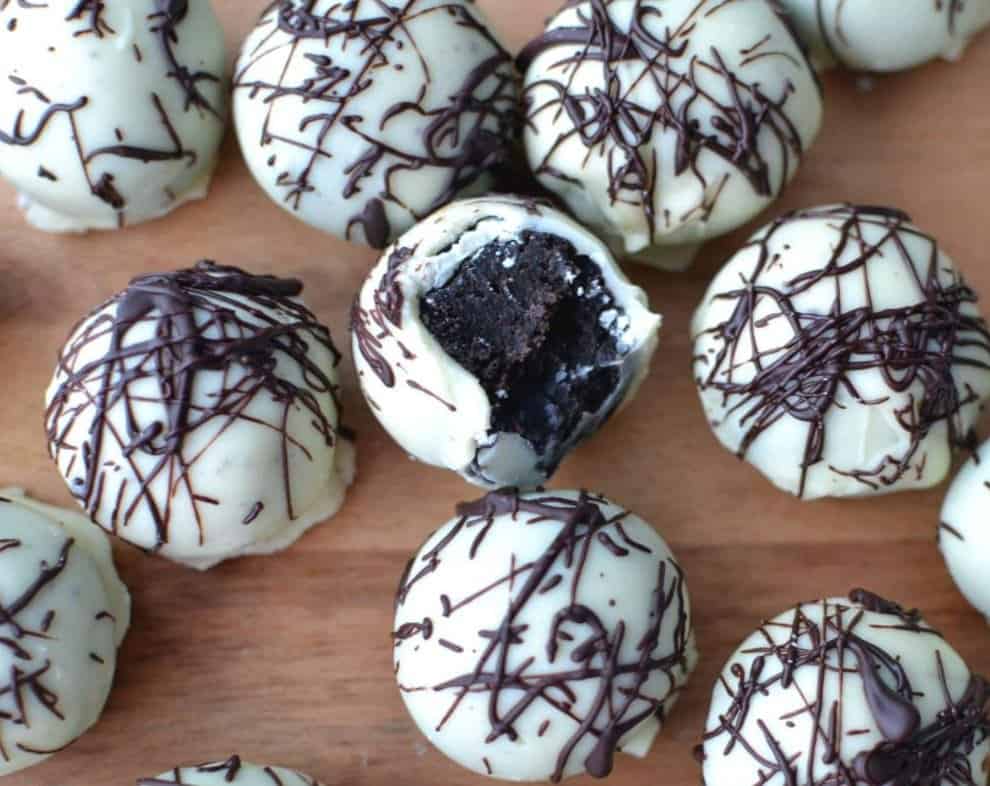 These super easy Oreo Truffles only need 4 ingredients with no baking required! They can be made ahead of time and can even be frozen!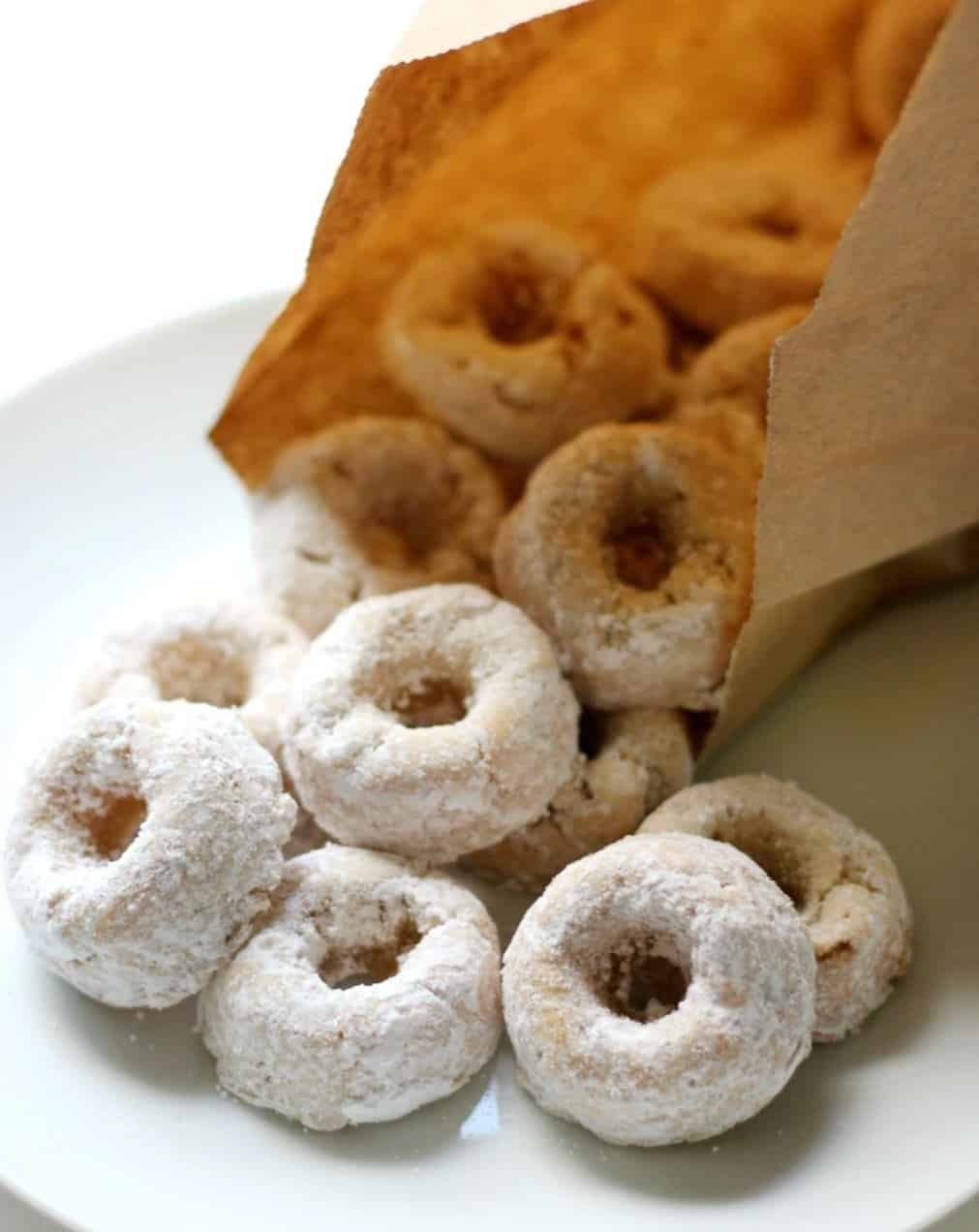 These mini doughnuts are a copy cat recipe for a childhood favorite. Perfect for a nostalgic indulgence!
These simple fresh fruit tarts are easy to make and will add a splash of color and class to any gathering.
Mini Pecan Pies are bite-sized fall desserts perfect for serving at any gathering! These little desserts are sweet and nutty, easy to make, and sure to be one of your favorite fall dessert recipes too.
Old-Fashioned Peanut Butter Balls
The two classic flavors of peanut butter and chocolate create the most loved holiday treat – perfect old-fashioned peanut butter balls. This is the ultimate chocolate and peanut butter dessert.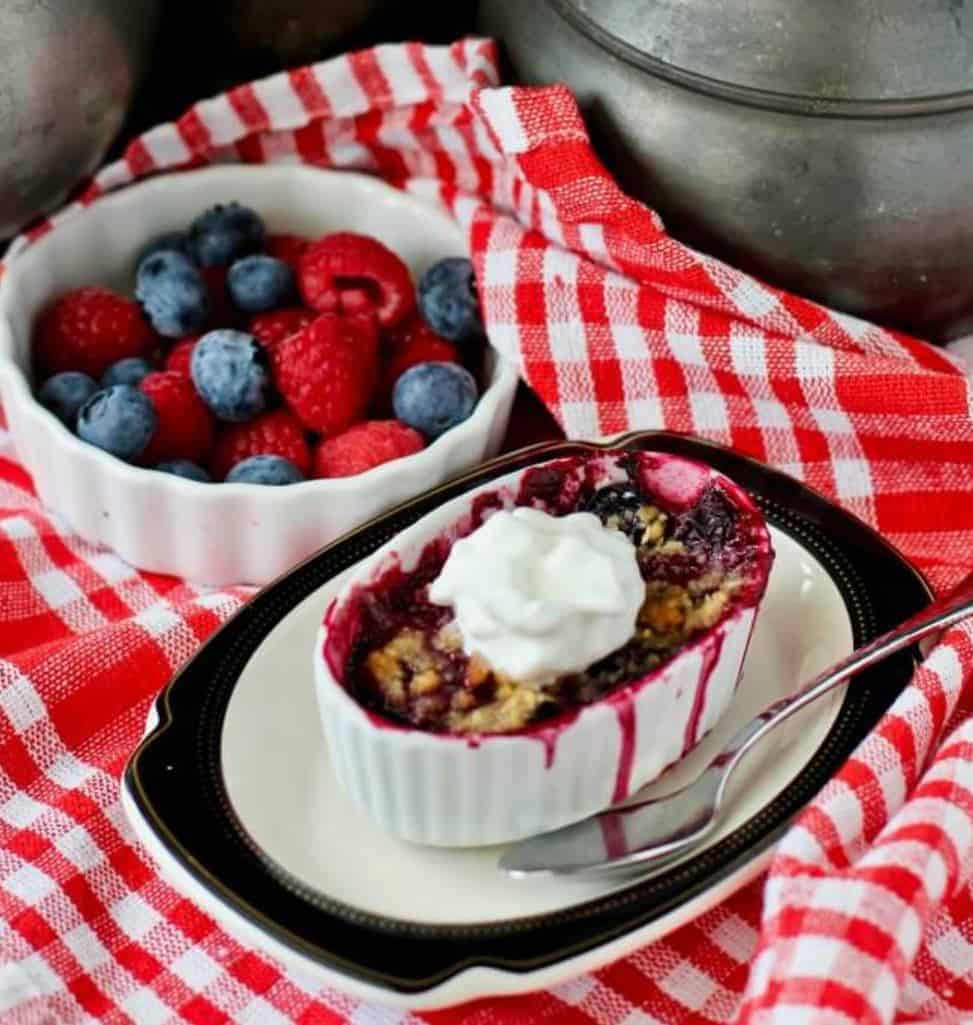 These mini raspberry-blueberry crisps are super easy to make and are the perfect bite-sized desserts for your next gathering with family or friends!
It takes just minutes to make these easy rocky road bars. This simple no-bake slice is popular with adults and children alike.
What's dessert without a cheesecake? These bites are the best cheesecake recipe ever. Creamy, tangy not overly sweet and crunchy from the crust. They're a fancy dessert that everyone will love nibbling on without a fork!
This holiday classic are a great no bake treat that is quick to make and perfect for a crowd. Rum Balls are perfect for most of our celebrations and especially at Christmas
Mini Cheesecakes with Salted Caramel
These are another cheesecake version but with salted caramel on top! How fancy do they look?
Strawberry Cream Cheese Phyllo Cups
These homemade phyllo cups are filled with a whipped strawberry cream cheese filling that is easy to make and requires no mixer! They taste JUST like a strawberry cheesecake but no baking is required!
Mini Strawberry Dark Chocolate Dessert Cups
These mini strawberry dark chocolate dessert cups are a quick and easy 10 minute recipe with simple ingredients for a light treat. They are a finger food that is perfect for your next party's dessert table.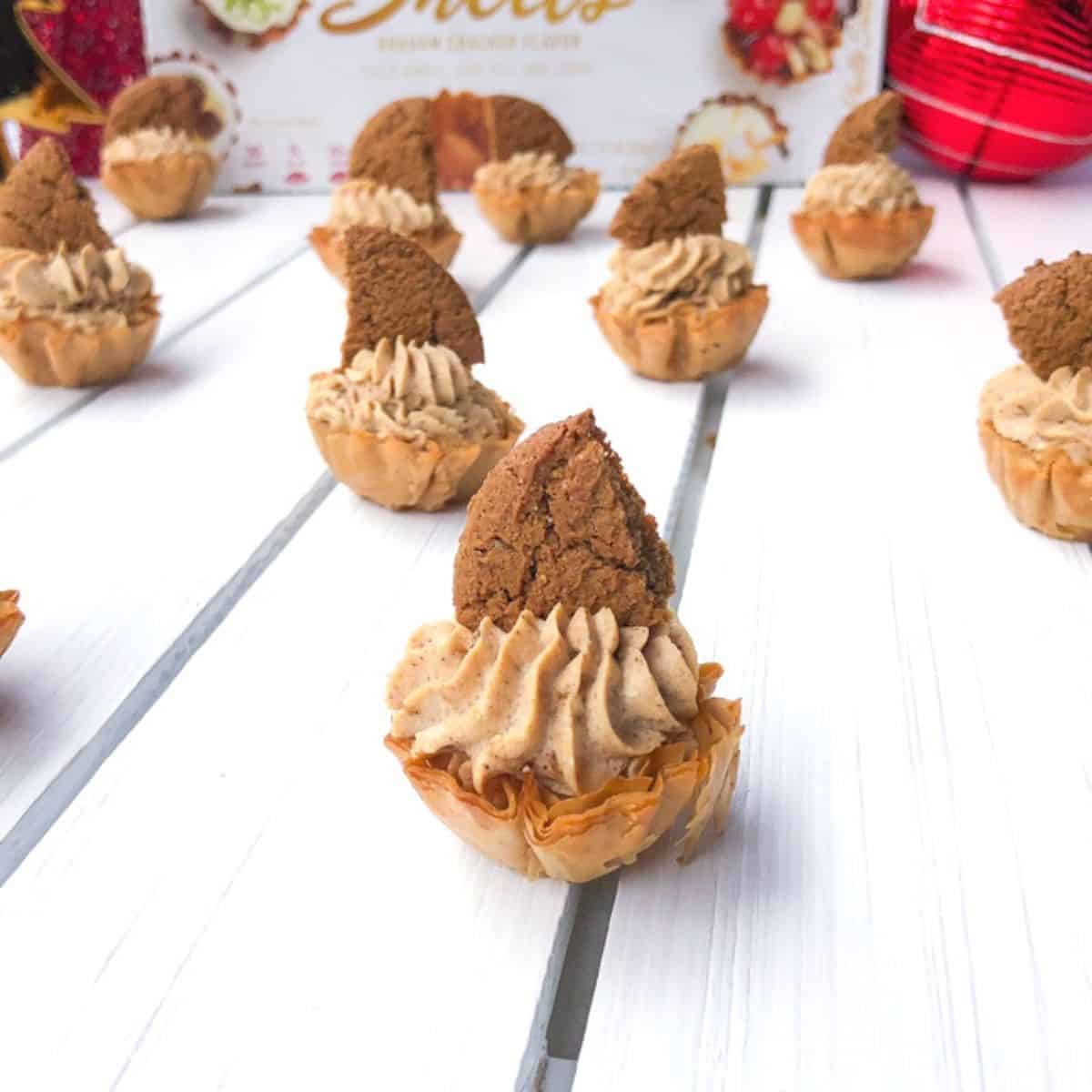 Easy Gingerbread Cannoli Phyllo Dough Cups
These mini cannoli cups are perfect for serving around the holidays! They are easy to make, incredibly cute and perfectly bite sized!
These cookies are such a fun twist on classic apple or pumpkin pie made with pie dough and spices! They're like rolled mini cookies and perfectly tiny!
These cookie dough bites are a delicious way to enjoy cookie dough at home without the risk of salmonella since it's made without eggs! Guests will love snacking on these with a tall glass of cold milk.
Deep Fried Oreos (No Biquick!)
If you've never had fried oreos before, you haven't lived! They ARE a thing and a delicious thing at that! Guests will be raving for months!
A classic tart turned mini! These individually portioned egg tartlets are such a delicious sweet snack to serve for brunch or after dinner. They transport well and can be made in advance.
Mini Pecan Tassie Cookie Cups
These tassies are SO delicious and happen to be one of my favorite "cookies" to eat especially around the holidays. They're made with an easy cream cheese crust that is fast and foolproof!
Other Sweet Snacks You Might Like
3 Ingredient Pumpkin Puree Spice Dip (With Gingersnaps)
Mini Caramel Apples Bites (Skewered)
Sea Salt Chocolate Covered Potato Chips Recipe
Sea Salt Dark Chocolate Bark with Caramel