Homemade lunchables are a popular trend kids love and and I get why. They are so much healthier than those processed packages we've grown up with while being so adaptable! Check out these fun DIY lunchable ideas just in time for school!
This post is sponsored by Athens Foods! I use their phyllo shells which are perfect for DIY lunchables!
How to make homemade lunchables for kids
I used to be jealous of those kids in the cafeteria who had lunchables. They looked so delicious and FUN! Now that I'm a parent, I hate the idea of them.
They are high in sodium and full of saturated fats. Definitely NOT something I want to give to my kids every day for lunch.
So why not make our OWN lunchables? This way we will feel less guilty about parenting (for once) and waste less food by using all leftovers! A win-win for all!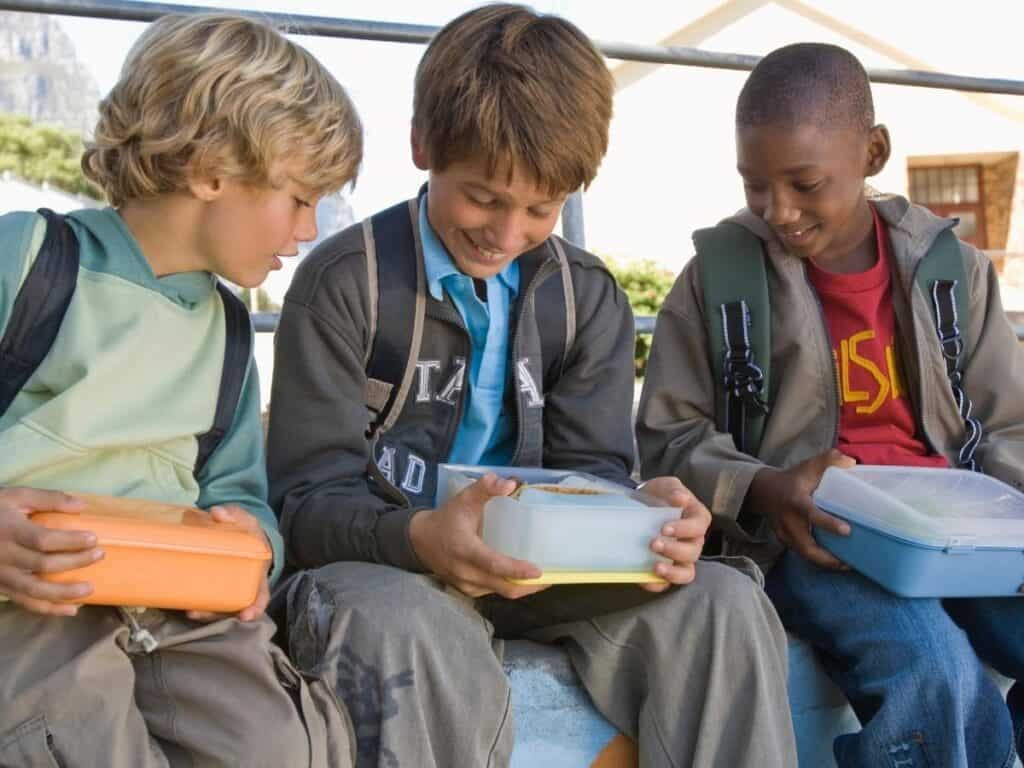 Homemade Lunchables Ideas:
When it comes to lunchables, there are ZERO rules. Use whatever you have in the fridge or pantry! The possibilities are really endless. I love the idea of sneaking leftovers into my kids lunches. The only thing is, they get bored of eating the same thing. Don't we all.
So to change it up a bit, I incorporated a different "vessel" into my kids lunchables.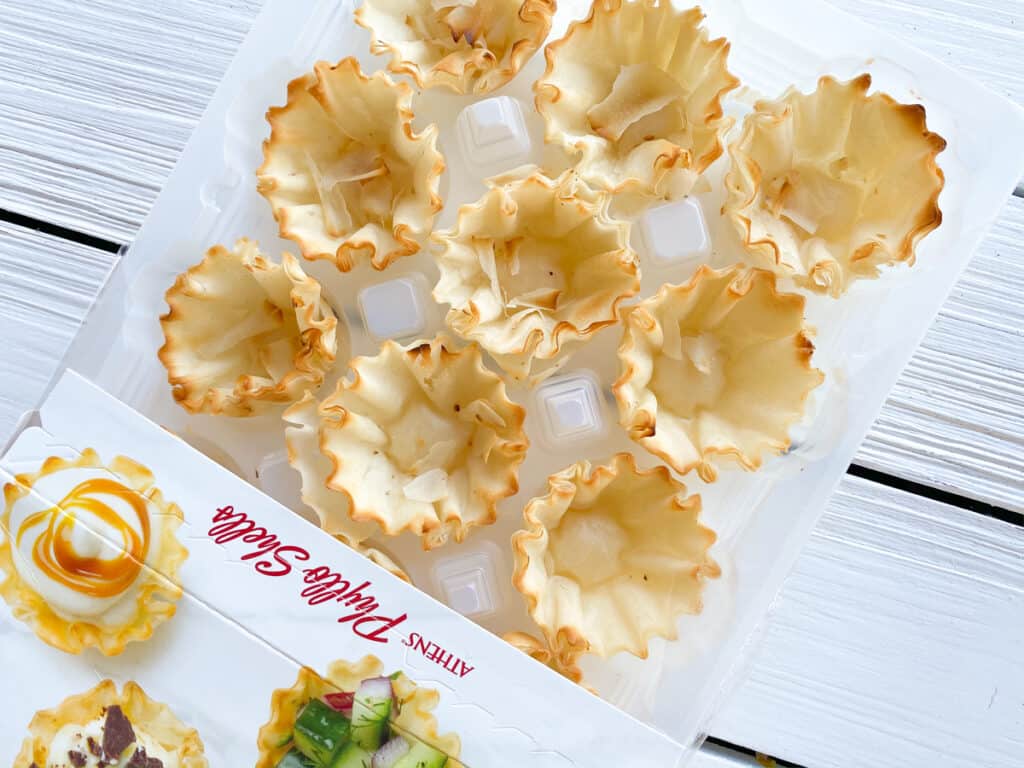 Phyllo shells!! Yes, shells. Those cute little "cups" made out of phyllo dough!
Why?
Because they come ready to serve straight out of the package without needing to bake or reheat! Plus, they stay super crispy, flaky and they're perfectly bite sized!
Their little shells are great for adding and layering ingredients. My favorite part is the fact that I can pull a pack out of the freezer in the mornings knowing they will thaw out nicely before lunch time!
My go-to brand for phyllo shells is Athens Foods. The shells above are plain but they also sell graham cracker and chocolate flavored phyllo shells! (Dessert lunch box anyone?)
Check out all of their products here!
What you need for your lunchable:
The FIRST thing you need is a tupperware container to store all your lunchable components. Doing this in a cute and easy way is the goal! You can many different containers in your local Walmart or even some grocery stores.
If you love Amazon, here are a couple great ones that have multiple compartments! (The top containers are the same ones I use at home.)
The next thing you need is a vessel. This is usually those crackers or round "pizza crusts" the store-bought lunchables have inside. I've found that there's no better vessel for all kinds of DIY lunchables than phyllo shells—flaky, easy to fill, and with no trans fat at only 15 cals per shell, phyllo shells are an easy and good-for-you choice that even the pickiest eaters will love.
Kids are supposed to start with this on the bottom, then make their own "sandwiches" or "mini pizzas" by piling ingredients inside!
Rather than using crackers or bread, you can use one of the following:
phyllo shells
round tortilla chips
soft tortilla rounds
Of these choices, the phyllo shells are the only ones that are concave allowing kids to fill them up without making a huge mess! This is why I love them for lunchables!
You also need toppings! From meats to cheese to veggies, you can use whatever you have in the fridge or pantry that day.
Lunchable Idea #1: DIY Tacos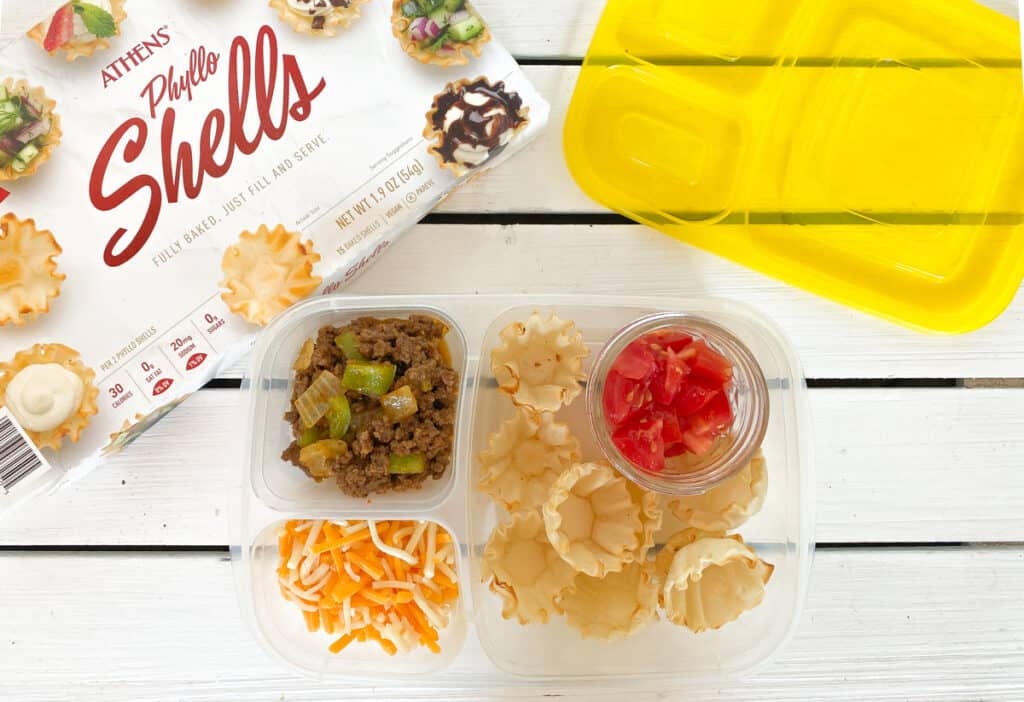 I love this lunchable idea! Why? Because I can use leftover taco meat which we ALWAYS have after taco night! Then I add some shredded cheese and tomatoes, or lettuce. Your kids can build their own mini tacos shells that are super crunchy and bite sized!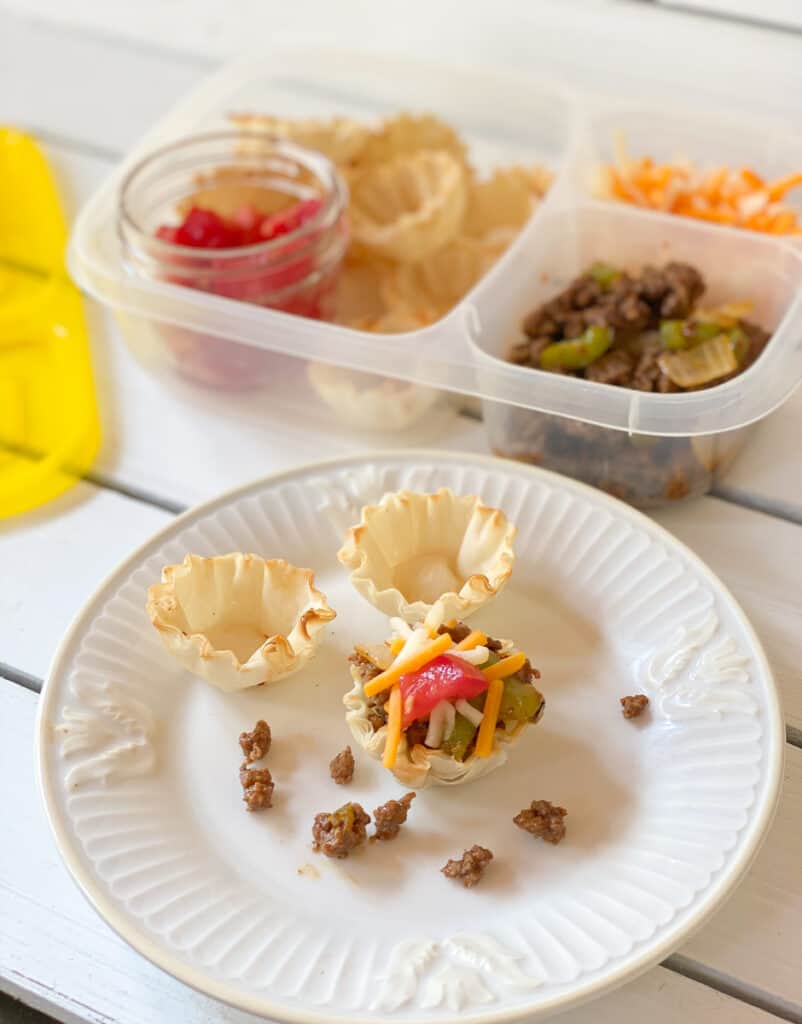 My kids dislike lettuce but you can add shredded Romain lettuce to your kids lunch box also or taco sauce if they are a bit older.
Lunchable Idea #2: DIY Pizzas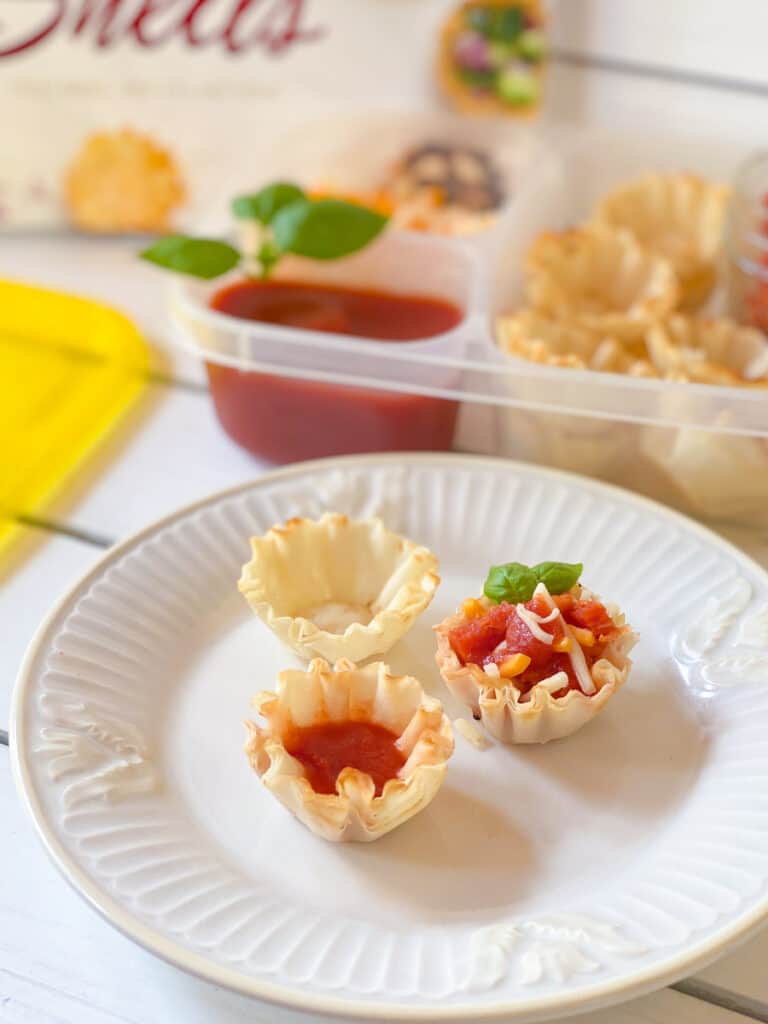 Pizza lunchables are probably the most popular lunchable there is. I mean, what kid doesn't love pizza? I also love how quick they are to put together even on the busiest of days!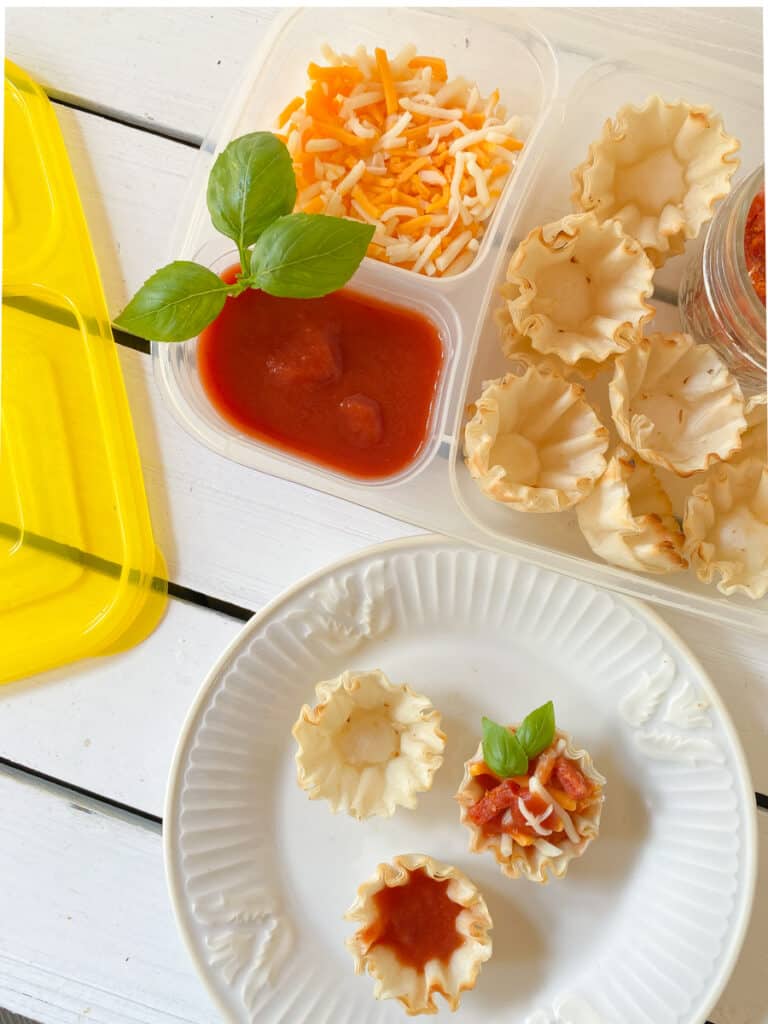 All I do is grab some shredded cheese and pepperoni from the fridge, a can of marinara sauce from the pantry, and a box of Athens phyllo shells from my freezer and a DIY pizza lunchable is ready to be assembled!
Other Lunchable Ideas For Kids
Don't stop at tacos and pizza, the possibilities are endless! You can go traditional and add slices of ham and shredded cheese for mini ham and cheese sandwiches. Or you can add shredded chicken, sour cream, peppers, and onions for delicious bite sized fajitas!
The great thing about Athens phyllo shells is how well they pair with either a sweet OR savory filling. So if you want to surprise your child one day, throw some peanut butter and jelly in their containers with a few shells or maybe some marshmallow fluff and chocolate sauce! All kids love a sweet treat after lunch! 🙂
Comment below to tell me what type of lunchables YOUR kids love the most!
Check out these other lunchable ideas kids will love:
Homemade Lunchables (no sugar added)