Easter Appetizers are very hard to find! That's why I created this list of awesome savory appetizers you will love. All are festive, cute and Easter themed!
If you want a fun shooter to serve adults this time of year, try my Pink Starburst Shooter!
---
Most of these recipes can be made ahead of time and served cold or room temperature which is my ultimate kind of party food because let's face it, we don't have time! Especially on Easter when we have egg hunts to plan and Easter baskets to fill!
Don't forget to check out my list of Finger Food Ideas For Your Next Party!
So kudos to you for planning ahead! Whether your hosting this year or heading to family's, you will have plenty of time to get ready, fill those baskets, and wow them with these creative appetizer ideas!
This fun spring inspired charcuterie board is perfect for Easter! It is fresh bright and full of delicious flavors! Serve with lots of Easter candy and flowers for a beautiful presentation.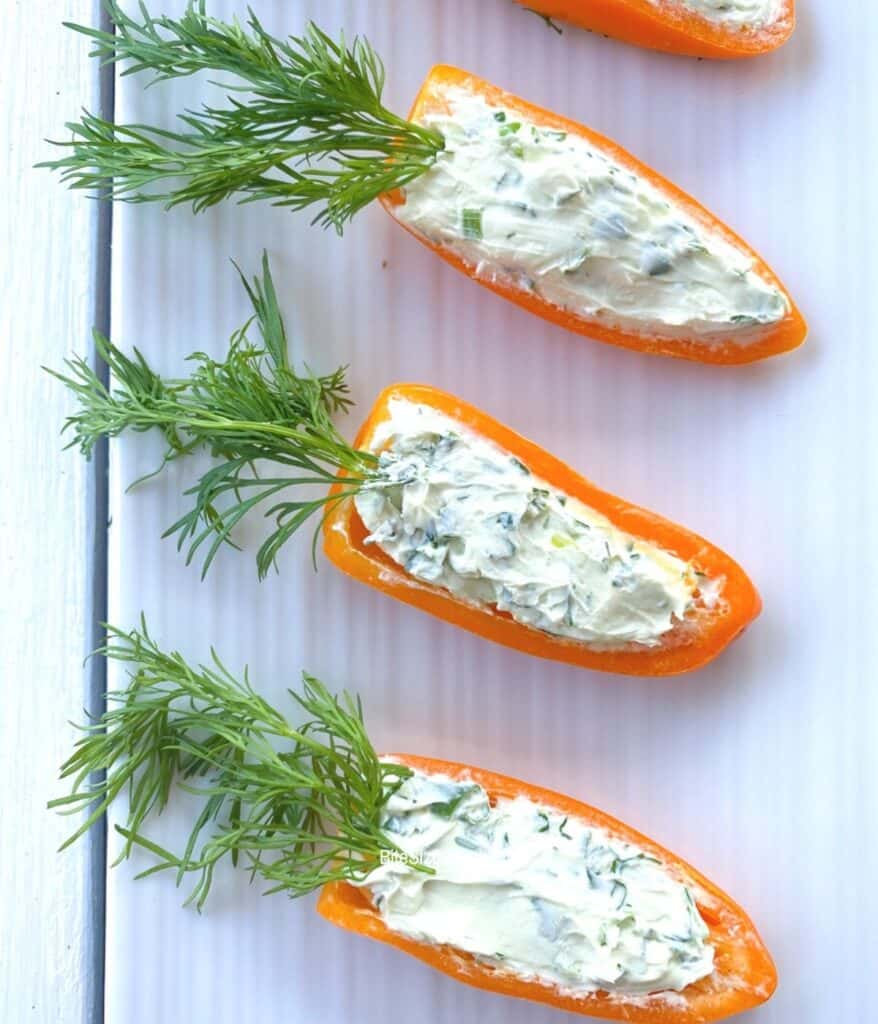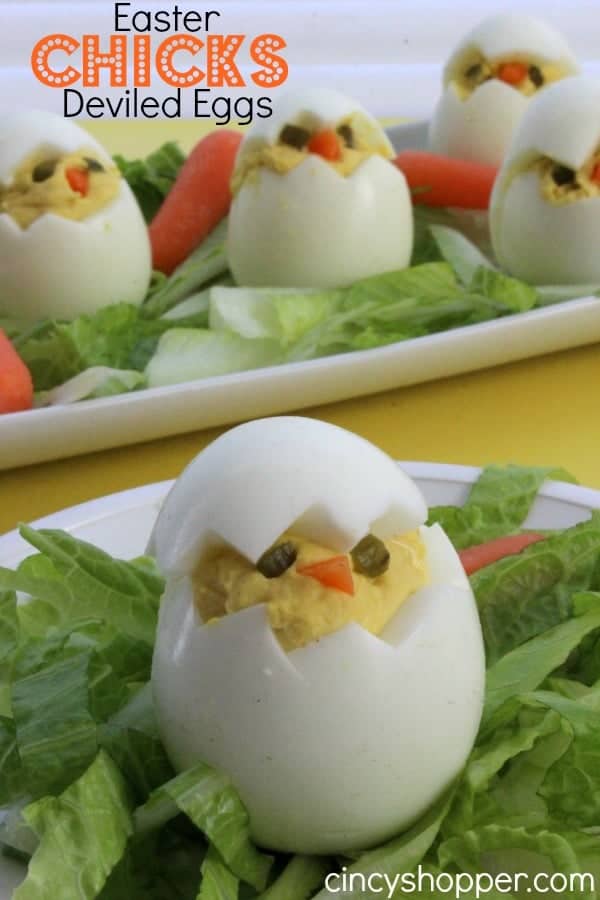 These Easter Chicks Deviled Eggs are so simple to make and look so darn cute! Whip them up quite quickly for your Easter dinner side dish or appetizer. You can always change the filling if you prefer!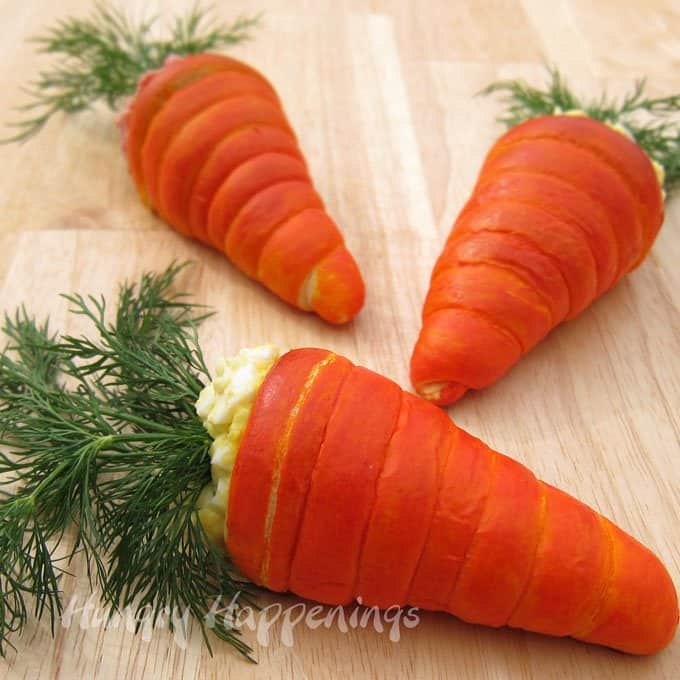 Get creative in the kitchen by making these Crescent Roll Carrots to serve at Easter for lunch, brunch or as an appetizer. These carrot shaped crescent rolls can be filled with your favorite egg salad or ham salad and decorated with a sprig of dill or parsley to add a festive touch to your holiday meal.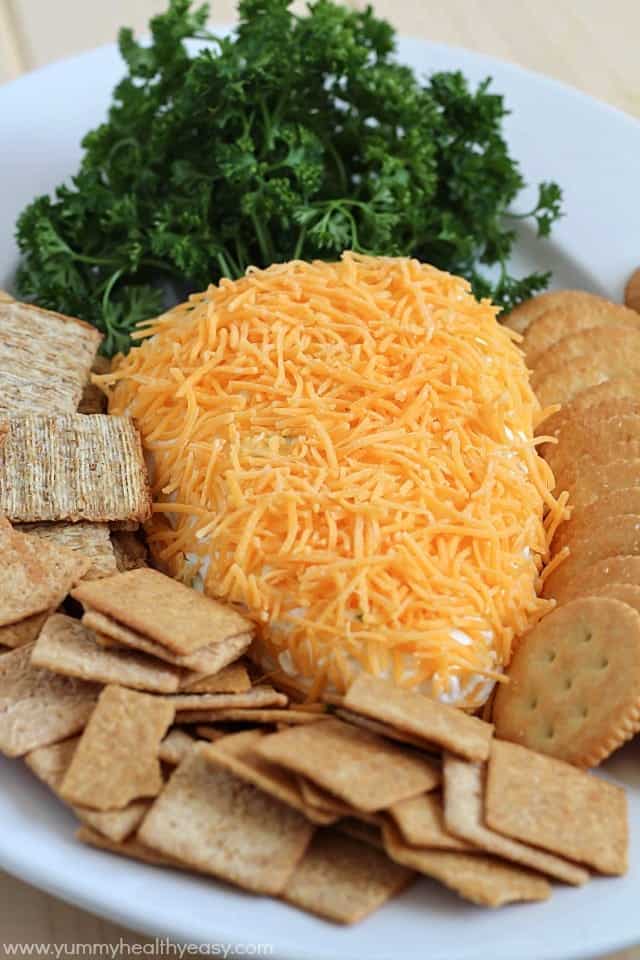 This Easter carrot cheese ball is a fun, cute and tasty snack that everyone always loves! It's super easy to put together and can be made ahead of time!
Easy Bunny Spinach Dip Appetizer
Spinach dips are easy and always a hit at parties! This bunny is made from crescent rolls baked straight from the refrigerated tin. What a fun and creatives appetizer for everyone!
These carrot crackers are a creative and delicious appetizer or snack to serve at Easter time! All you need is a piping bag to pipe your cheese topping into cute carrots!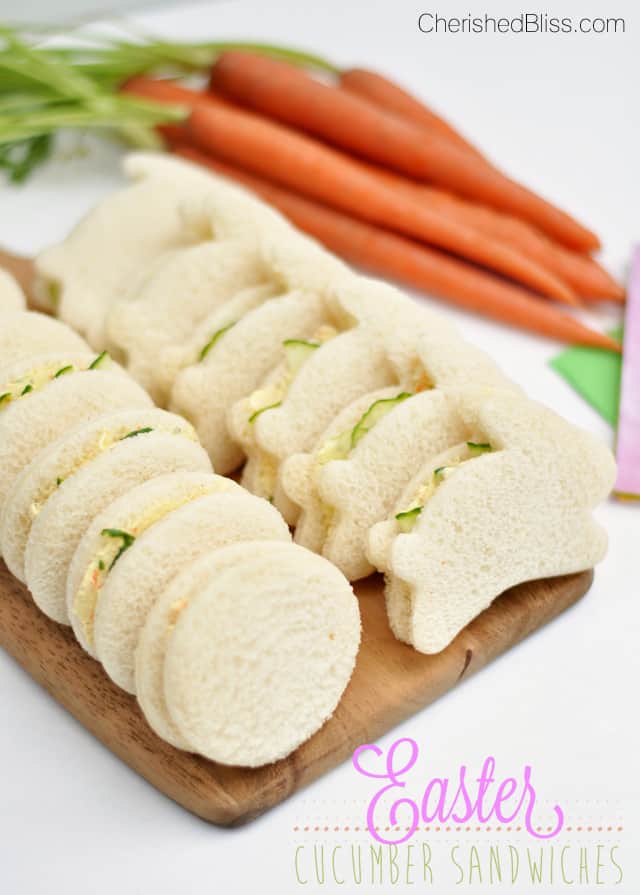 These Easter Cucumber Sandwiches have a Carrot and Herb Cream Cheese Spread that you and your family are going to love. They are super easy and come together quite fast. I know you are ready for the recipe, so let's get cooking!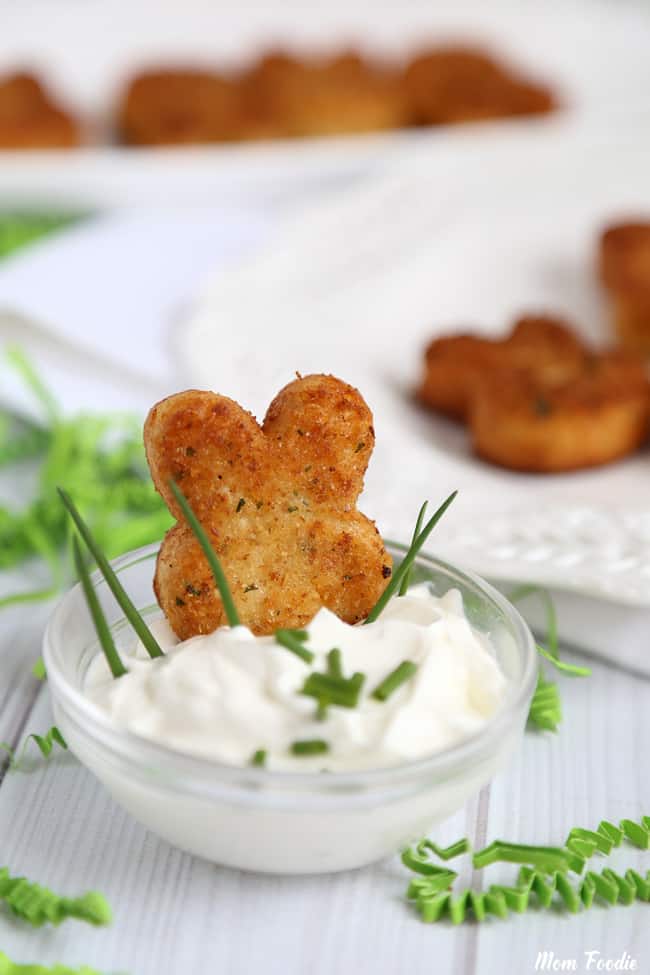 Bunny Potato Croquettes are the perfect savory snack, appetizer or fun side dish for Easter. Most of the recipe can prepared far in advance, so the croquettes won't be much work at all when you have guests. A bunny mold is required!
These Easter Bunny Rolls are so easy to make and perfect for brunch or dinner! Made from fool-proof homemade yeast dough, these cute bunny-shaped rolls are buttery, fluffy, and so cute with their salty tails.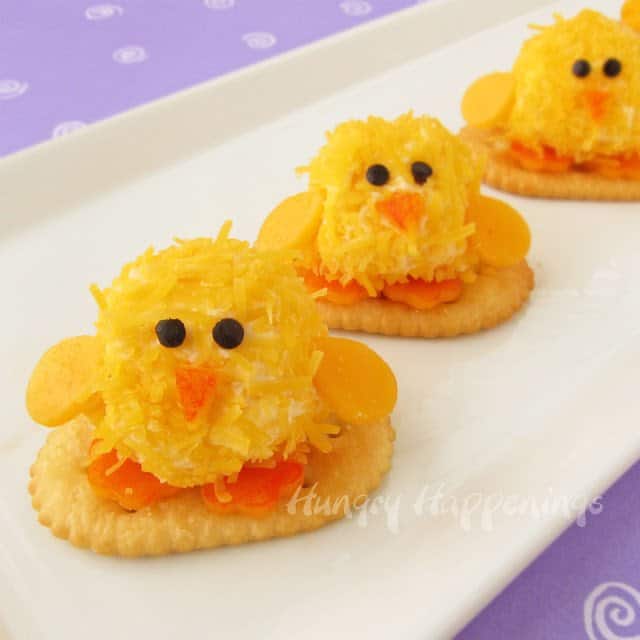 Get festive this Easter and make these adorable Easter Appetizers – Baby Chick Cheese Balls! These bite sized balls of fun are so cute and the perfect size to pop right in your mouth!
Babybel Bunnies are an adorable way to add cuteness to any party! These charming little bunny faces are healthy, naturally gluten-free, and easy to make. Furthermore, Babybel Bunnies certainly are a cute addition to any Easter tablescape.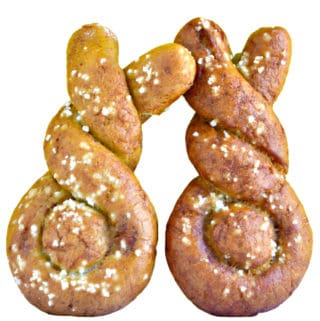 Bunny Soft Pretzels
Adorable bunny pretzels made from scratch! What a delicious appetizer or snack to give your family while they're hunting for eggs! Kids would love these too!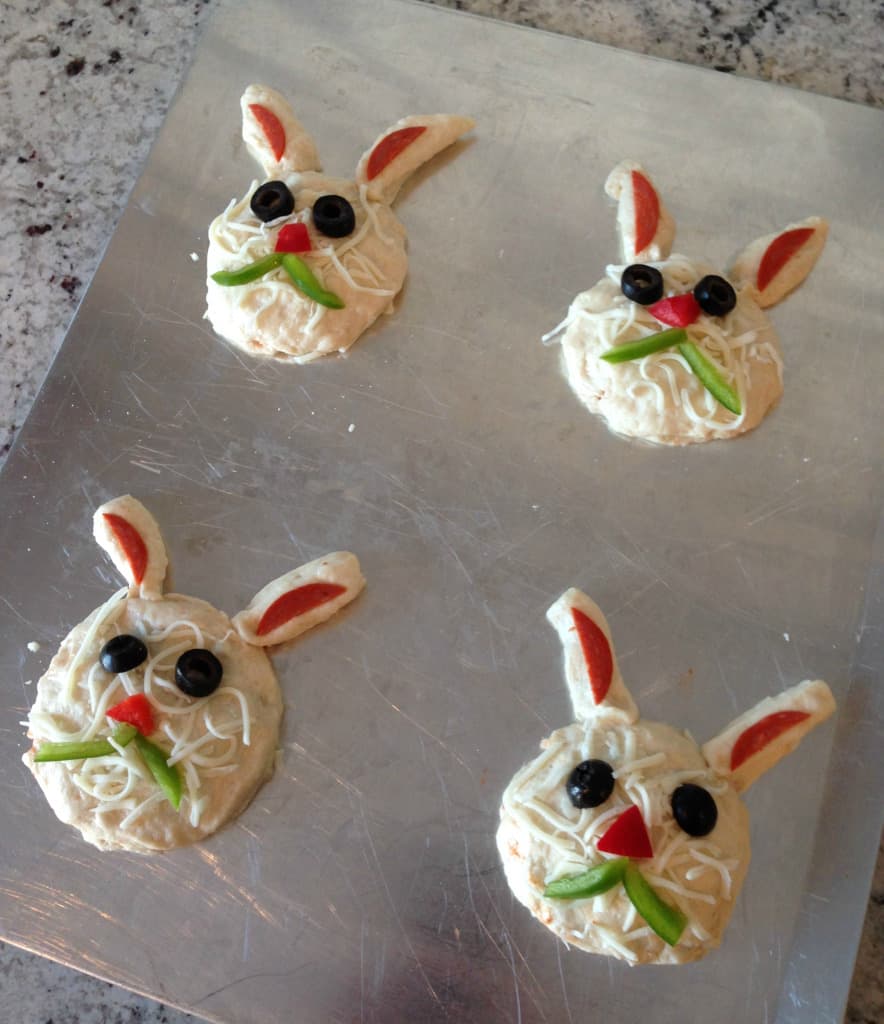 These mini pizzas shaped into bunny heads are so fun and cute! Made with biscuit dough, they are easy and so festive for the holiday!
With its toothy grin, lovely golden crust and tummy that's perfect for serving dip, this charming rabbit is sure to bring a smile to guests young and old!
I hope you found something fun and delicious to make for your Easter festivities this year! If you're looking for a delicious drink, try these Pink Starburst Shooters. Friends and family will appreciate your creativity and extra efforts! Remember, food can be fun and delicious! Happy Easter!
📽 If you love entertaining at home, subscribe to my YouTube channel!!
Other delicious Easter appetizers you may like:
Last Minute Party Dips For A Crowd
Cold Appetizers To Make Ahead of Time
Maple Bacon Pork Bites