A delicious Imitation Crab Salad that is healthy and inexpensive! I made this krab salad with yogurt, sour cream and fresh herbs! Serve it on potato bread for a fun open faced crab roll or as a dip with buttery crackers on the side!
If you like this, check out my Dairy Free Potato Salad. It has almost 1 MILLION views on Tiktok!
Have you tried my Tempura Crab Stick Bites with Old Bay yet?
This imitation crab salad is perfect in the summer time along with my watermelon salad recipe! Really, crab ANYTHING is perfect in the summer! It's made with imitation crab meat which makes this recipe super AFFORDABLE because we all know that crab is super expensive!!
The total cost to make this crab salad was just over $6.00!
This salad is a healthier version than most crab salad recipes because it's made without mayo! Instead, I use creamy Greek yogurt and a little sour cream!
What Is Imitation Krab Meat?
Imitation crab or "krab" is something my mother used to buy ALL the time as a kid and I loved it! She would heat it up quickly as is and serve it alongside a lemony butter sauce. It was really delicious and tastes JUST like real crab!
Little did I know, I was eating FAKE crab. But you cannot tell!!
It wasn't until recently that I did my research on what imitation crab actually is. I was a bit afraid to find out...
Imitation Crab Meat Salad Without Mayo!
Most crab/seafood salads are made with mayonnaise. I discuss how I truly feel about mayonnaise in this Easy Cold Spinach Dip post. (By the way, this dip is my most popular recipe because it has no mayo!)
So I figured, lets try another appetizer without mayo.
Instead, I used Greek yogurt and sour cream. The combination is so tasty especially when mixed with the fresh herbs and lemon juice. It has a refreshingly bright and tangy flavor. Ideal for those hot summer days.
You could always use mayo if you please but personally, I like it better when it is NOT straight mayo.
Fortunately, imitation crab is actual seafood...just not CRAB. All it is, is ground up white fish called "surimi".
A binder (starch) is used to form the fish into those neat looking crab sticks. Then, some coloring and sodium is added to amp up the flavor and make it look more "crab-like".
"So Aleka, does it taste like crab?" Heck yes! And best of all, it is MUCH more affordable! So if you are expecting company and don't want to cough up $20-30 bucks on purchasing real lump crab meat, then imitation crab meat is a much more affordable solution.
What I love most about imitation crab is how well it holds its shape. If you have purchased jumbo lump crab meat before, you know how delicate it is. The lumps will break easily if your not gentle with it.
NOT an issue here!
The binder they use keeps that fish tightly compacted so you can toss it, mix it, squeeze it, heck, throw it against the wall for all I care. My point is, it will hold its shape which is what you want in this imitation crab meat salad.
Three Ways To Serve Your Crab Salad...
With a side of buttery crackers! I love the rectangular ones. 
Just as is with a fork! It is great as a side dish with a sandwich or burger.
On a potato roll. This is meant to mimic a "lobster roll". If you notice in this photo, I just cut the larger rolls in half. Then cut them over and placed a nice dollop of the crab salad on top. It makes this casual appetizer into a super classy one!!
Here are some other healthy appetizers you may like!
EASY Crab Ceviche with Avocado
Grilled Pineapple Spears with Jalapeno Honey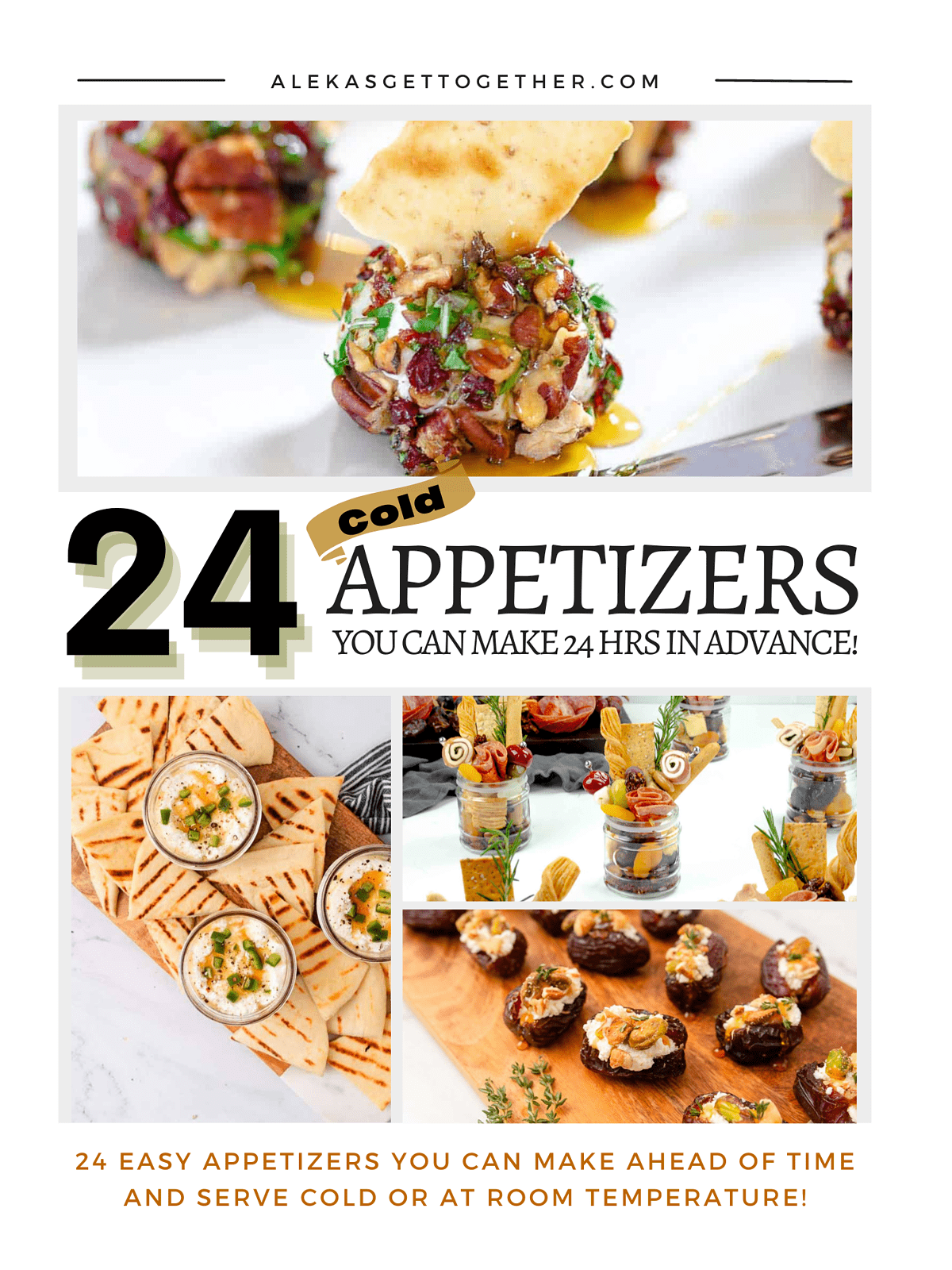 Love Make Appetizers in Advance?
I have an Ebook I created with my top make-ahead appetizers you'll LOVE! Get it here!
📖 Recipe
Imitation Krab Salad Recipe
A deliciously Healthy Imitation Krab Meat Salad made without mayo! Instead, this crab salad is made with yogurt, sour cream and fresh herbs! Serve it on potato bread for a fun open faced crab roll or as a dip with buttery crackers on the side!
Print
Pin
Rate
Ingredients
1

lb.

Imitation Crab Meat

(*Or real jumbo lump crab meat)

½

Cup

Plain Greek Yogurt

((Full Fat))

¼

Cup

Sour Cream

½

Cup

Celery

1 ½

Tbsp.

Lemon Juice

1

Tbsp.

Dill

1

Tbsp.

Red Onion

1

Tbsp.

Parsley

1

Tsp.

Sugar

½

Tsp.

Salt
Instructions
Mince your onion and celery and chop up your herbs.

Combine with the yogurt, sour cream, lemon juice, sugar and salt.

Break up the crab meat and toss with the dressing until fully coated.

Store in the fridge until ready to serve!
Recipe Notes
*Nutritional info is based on using full fat Greek yogurt. If you use 2%, 1% or fat free, the nutritional info will change.
Tips*
You can use REAL crab meat if you want. Just make sure you get the jumbo lump crab meat!
Serve open face style on soft potato bread OR  with buttery crackers.
Feel free to add cooked shrimp if desired to make this a seafood salad!
Nutrition
Serving:
0
g
|
Calories:
322
kcal
|
Carbohydrates:
38.1
g
|
Protein:
13.4
g
|
Fat:
13.1
g
|
Polyunsaturated Fat:
0
g
|
Monounsaturated Fat:
0
g
|
Trans Fat:
0
g
|
Cholesterol:
37
mg
|
Sodium:
875
mg
|
Potassium:
0
mg
|
Fiber:
0.7
g
|
Sugar:
0
g
|
Vitamin A:
0
IU
|
Vitamin C:
0
mg
|
Calcium:
0
mg
|
Iron:
0
mg