🎃✨ Unleash the Magic of Flavor with Enchanting Hocus Pocus Themed Food! ✨🎃
Prepare to be spellbound as we dive into this nostalgic Halloween movie. These recipes give me Salam witch vibes for sure.
Whether you're a Sanderson Sisters enthusiast or just love the idea of bringing all the witches in the neighborhood together, this blog post is sure to stir up some creative juices. Join me as we delve into the cauldron of creativity and brew up a spellbinding  Hocus Pocus themed foods for your Halloween party! 🧙‍♀️🍽️🔮
Hocus Pocus Party Tips
Here are things to keep in mind when serving Hocus Pocus themed food.
Binx is the cat, a very important part of the movie. Anything cat-themed works!
The spellbook is also a key part in the movie that is most known for it's creepy eye. So add all kinds of eyeballs to your food or drinks!
A cauldron is what the Sanderson sisters use to mix up spells and potions. Serving dips or drinks in a cauldron for a spooky vibe.
Billy is the zombie that cuts the stiches open on his mouth so feel free to play around with faux stiches in your food.
Much of the movie takes place int he woods around a cemetary so consider using tombstones or fake branches to mimic the movie scene.
Hocus Pocus Food Ideas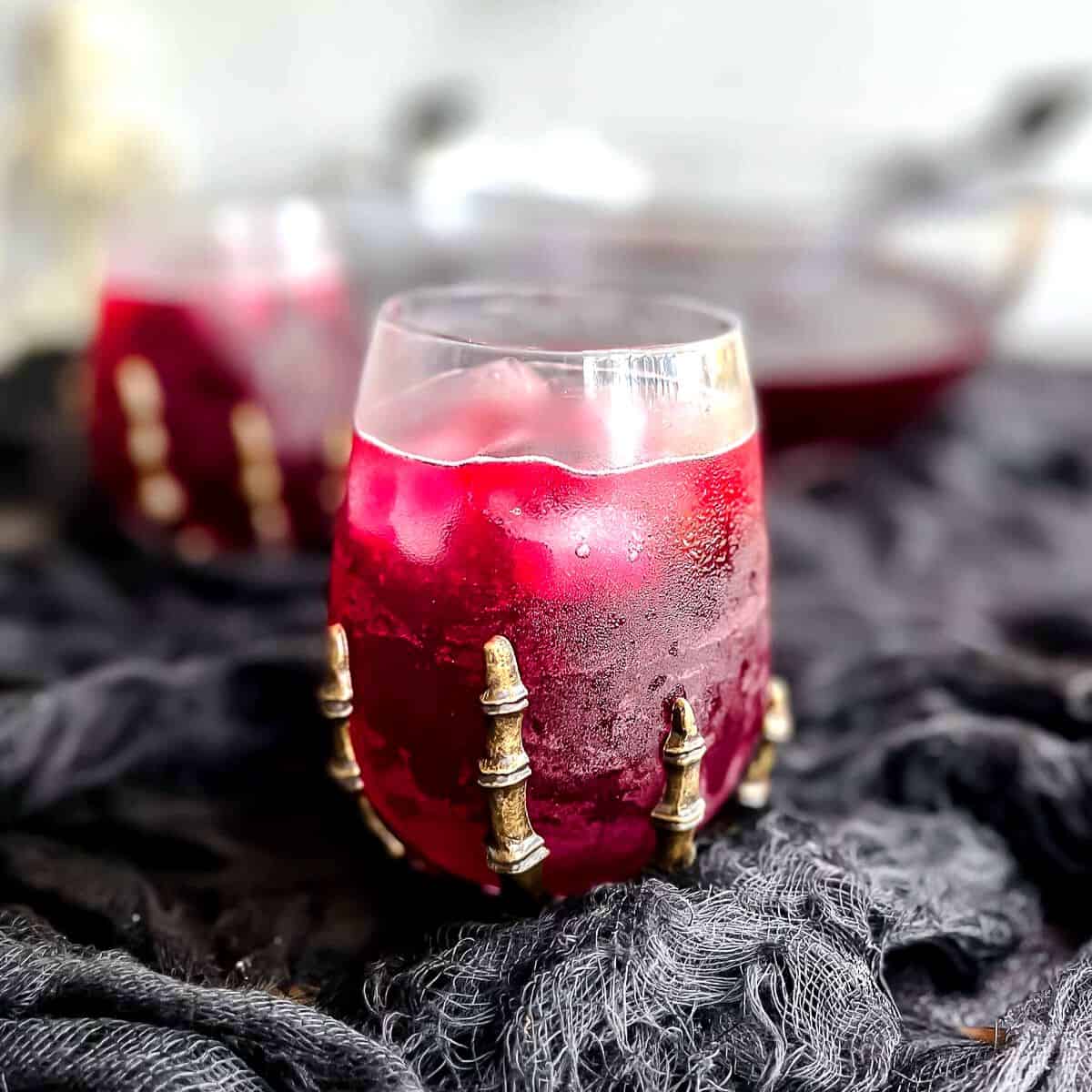 This party punch is spooky and SO delicious. It gives witchy vibes and can easily be served in a witches cauldron! Serve with skull ice cubes, faux spiders and fun Halloween glasses.
These fun Hocus Pocus brownies look like spell book used by the Sanderson Sisters in the classic Halloween movie! Make them up for a movie night, a Hocus Pocus party, or even just any Halloween party! They're super easy to make and a great addition to any Halloween dessert table!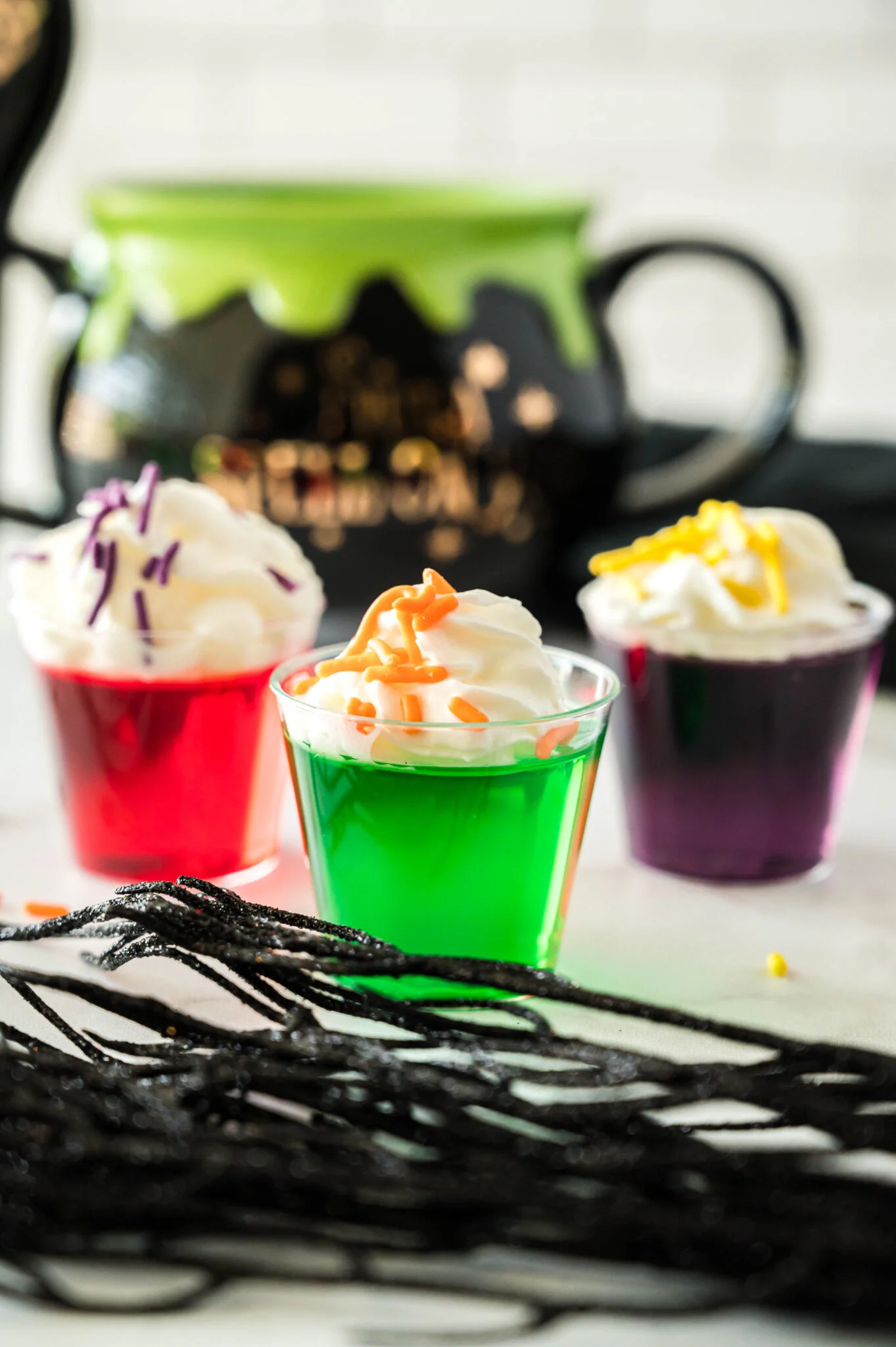 These Hocus Pocus Jello Shots are GLORIOUS! Made to look like the Sanderson Sisters, they are color themed and perfect to serve at your Hocus Pocus party!
It's Hocus Pocus time and this Hocus Pocus Charcuterie Board is perfect for a Hocus Pocus movie night. Easy to put together Hocus Pocus dessert board is filled with fresh fruit, chips, cookies, and more.
If you are looked for chocolate dipped pretzels that are more of an elegant Halloween theme than festive, these are for you!
These Hocus Pocus Halloween Pretzels are dipped in dark chocolate and rolled in silver and purple icing sugar to make for the prettiest Halloween pretzels you ever did see.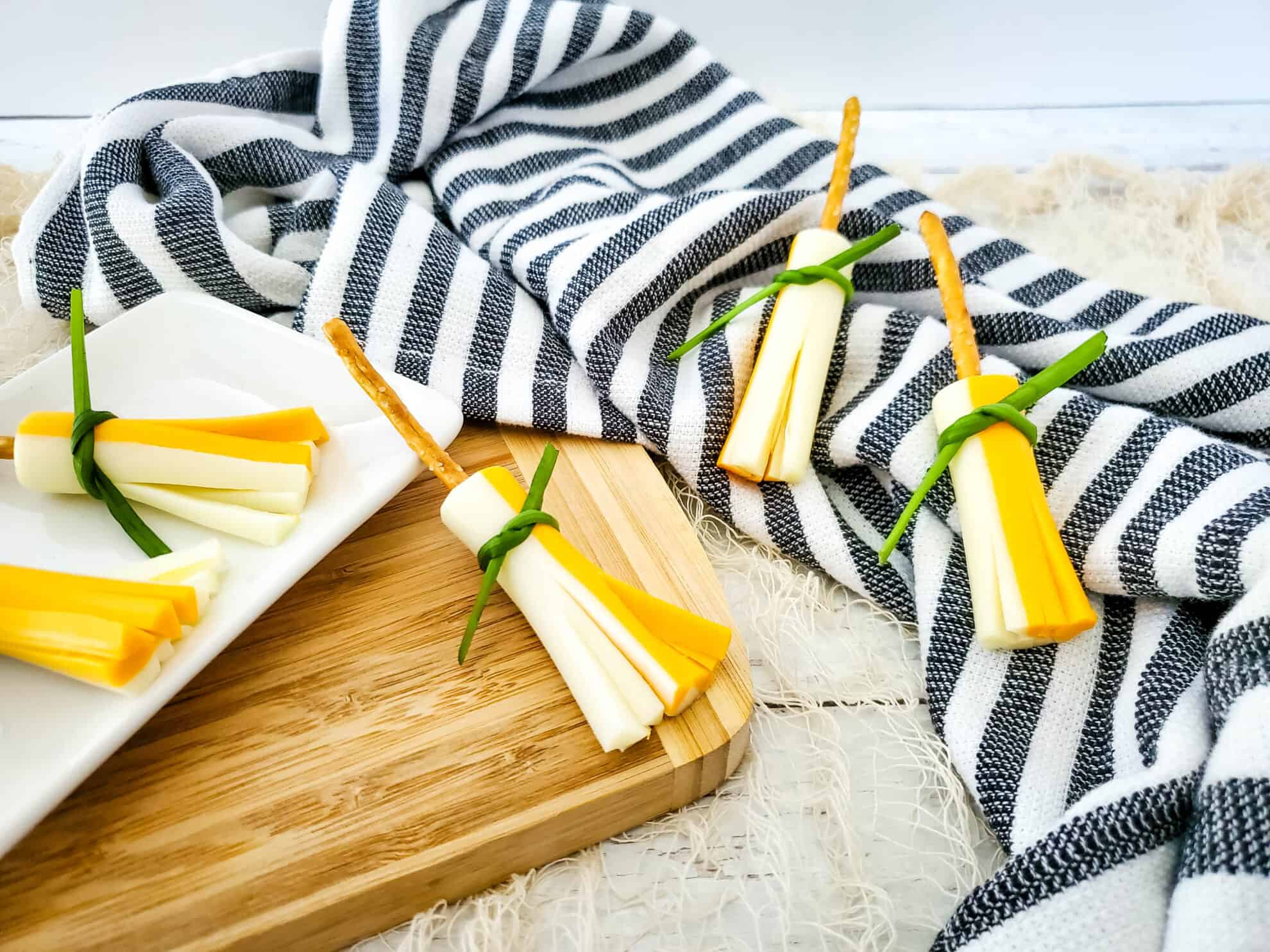 These Witch's Broom Snacks are a fun non-sweet treat for the Halloween season. They look so adorable AND are easy to make with only three ingredients.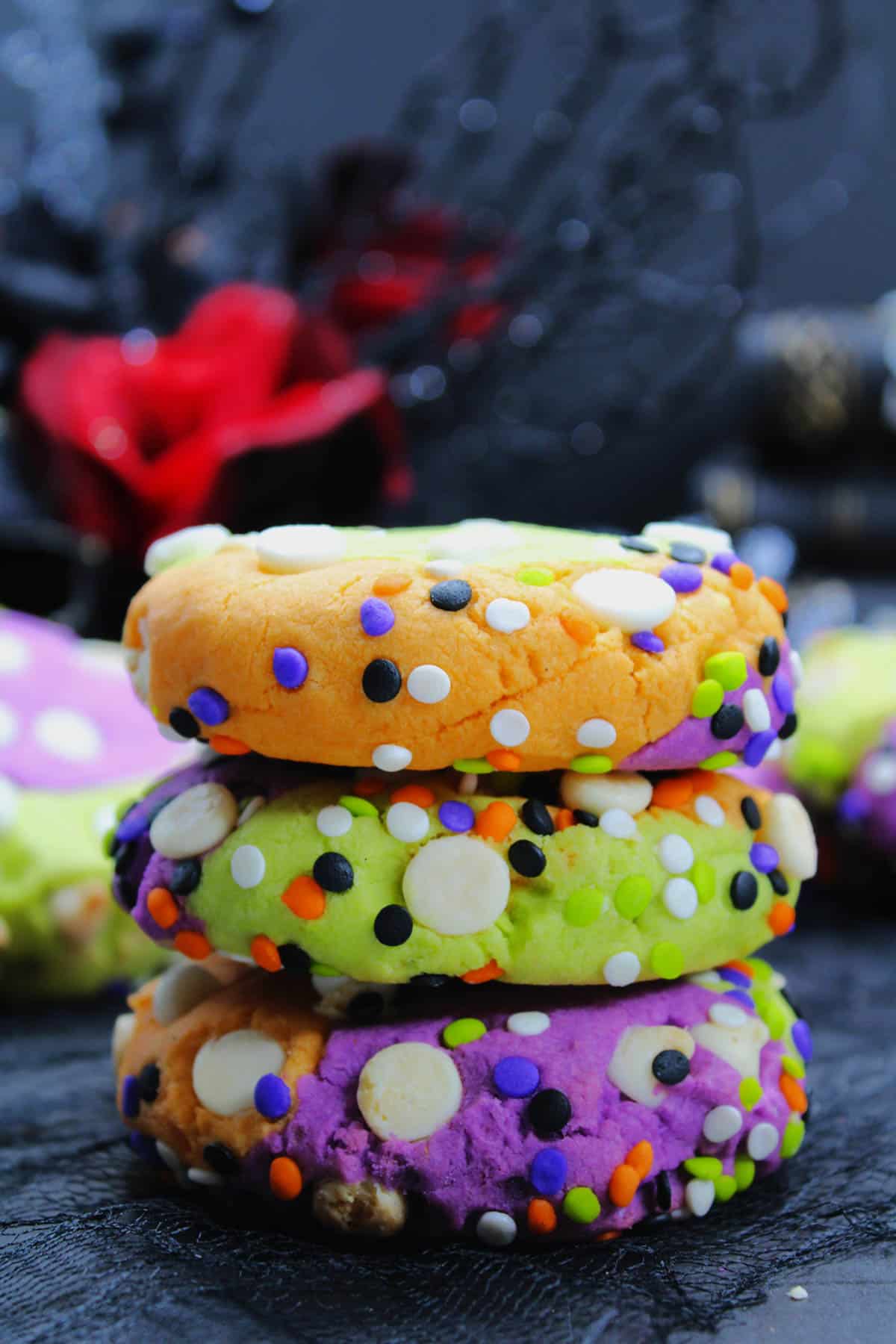 Halloween season is upon us, which means that it's time to queue up a movie marathon! And, if you're looking for the perfect treat to get you through hours upon hours of Halloween movies, consider giving this Hocus Pocus cookie recipe a try! They're easy to make, delicious, and perfectly themed for the occasion.
If you're throwing a Hocus Pocus Viewing Party or Halloween party, we have the perfect Hocus Pocus Snack Board for you. It's not even hard to make…no magic required!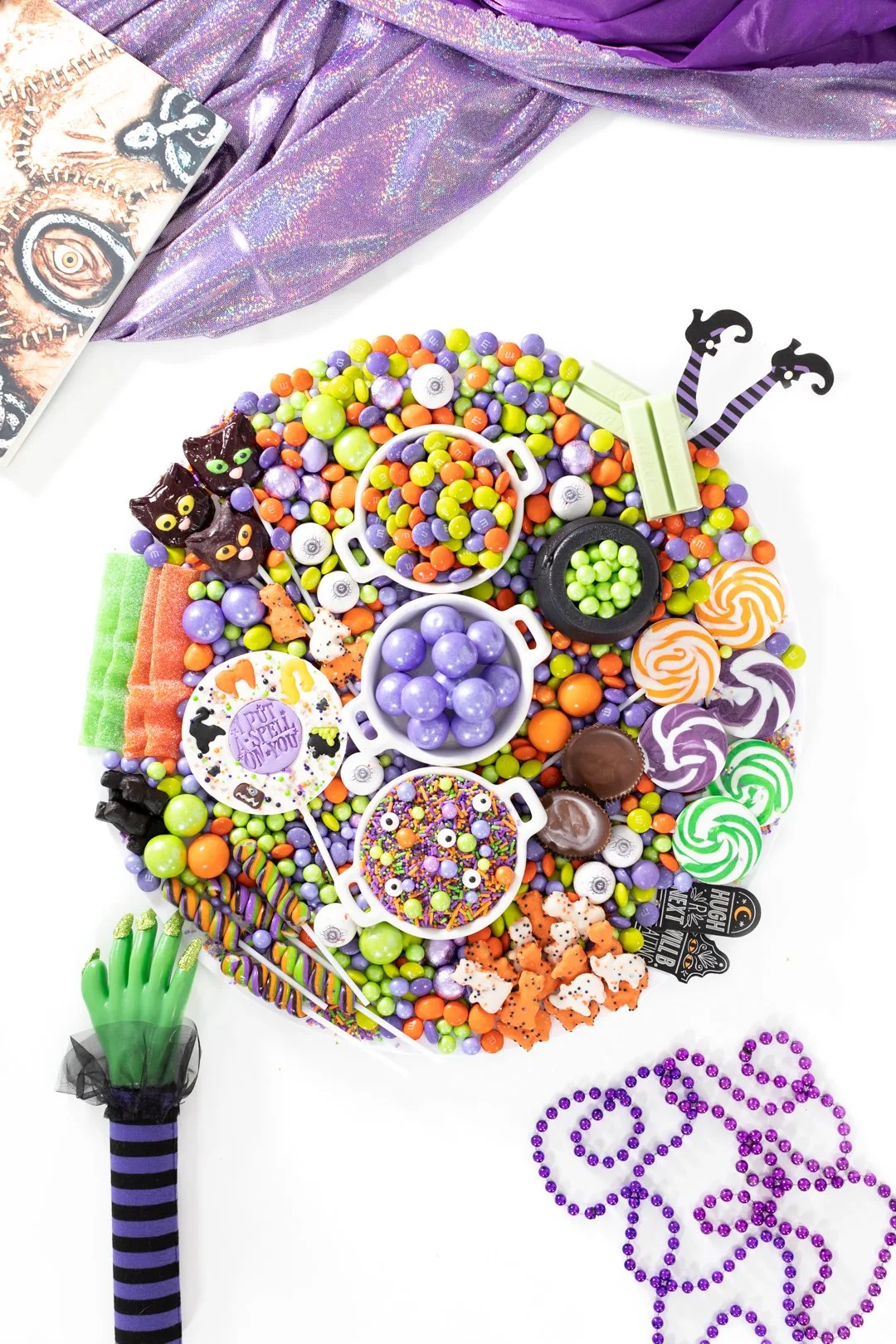 Halloween movie night? Hocus Pocus party? This delicious themed candy board will be the talk of your festivities. With carefully selected pops of colors and treats, this is an instant hit. Let me hook you witches up with a quick and easy fly-by of how to make your own delish dessert board loaded with sweet favorites. This post may contain affiliate links.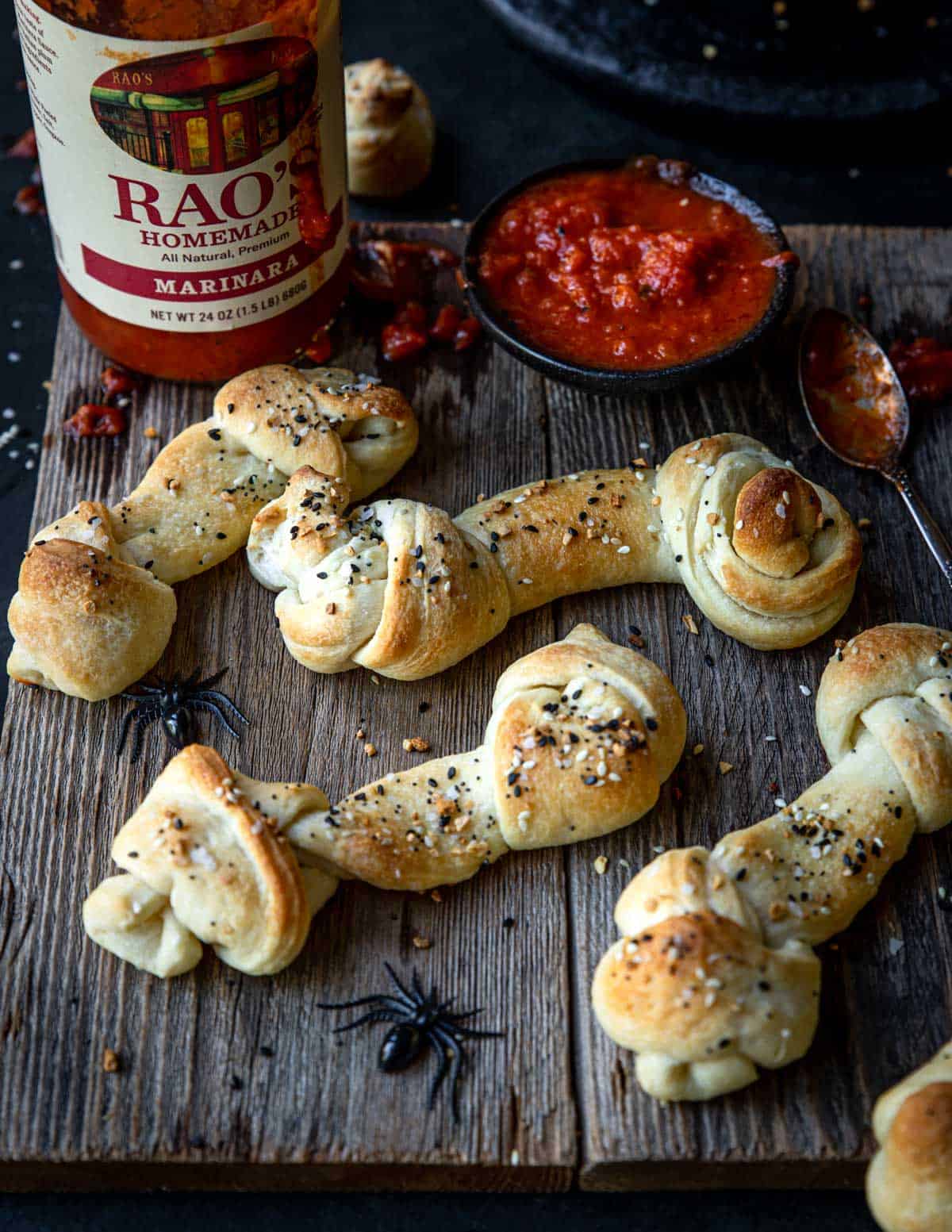 Bloody Bone Breadsticks are the perfect spooky side dish for Halloween. Just 3 ingredients and under 30 minutes to make these delicious bones! Dip in marinara sauce or tomato soup for a "bloody" look. They also go great with chili, soup, or spaghetti!
Final Hocus Pocus Tips
When throwing your Hocus Pocus themed party, remember to stick to a color scheme of purple, orange and green. Also, anything that involves witches or a cemetary works. It takes place on Halloween so anything creepy goes. I am sure your party won't disappoint the Sanderson sisters. Or they might come looking for you!!
Other spooky recipes you may like!