Skrewball whiskey is a peanut butter whiskey inspired by a popular restarant in California which began selling a peanut butter and whiskey cocktail. Now, you can sip on your own PB whiskey drink at home! Try one of these delicious cocktails made with Skrewball.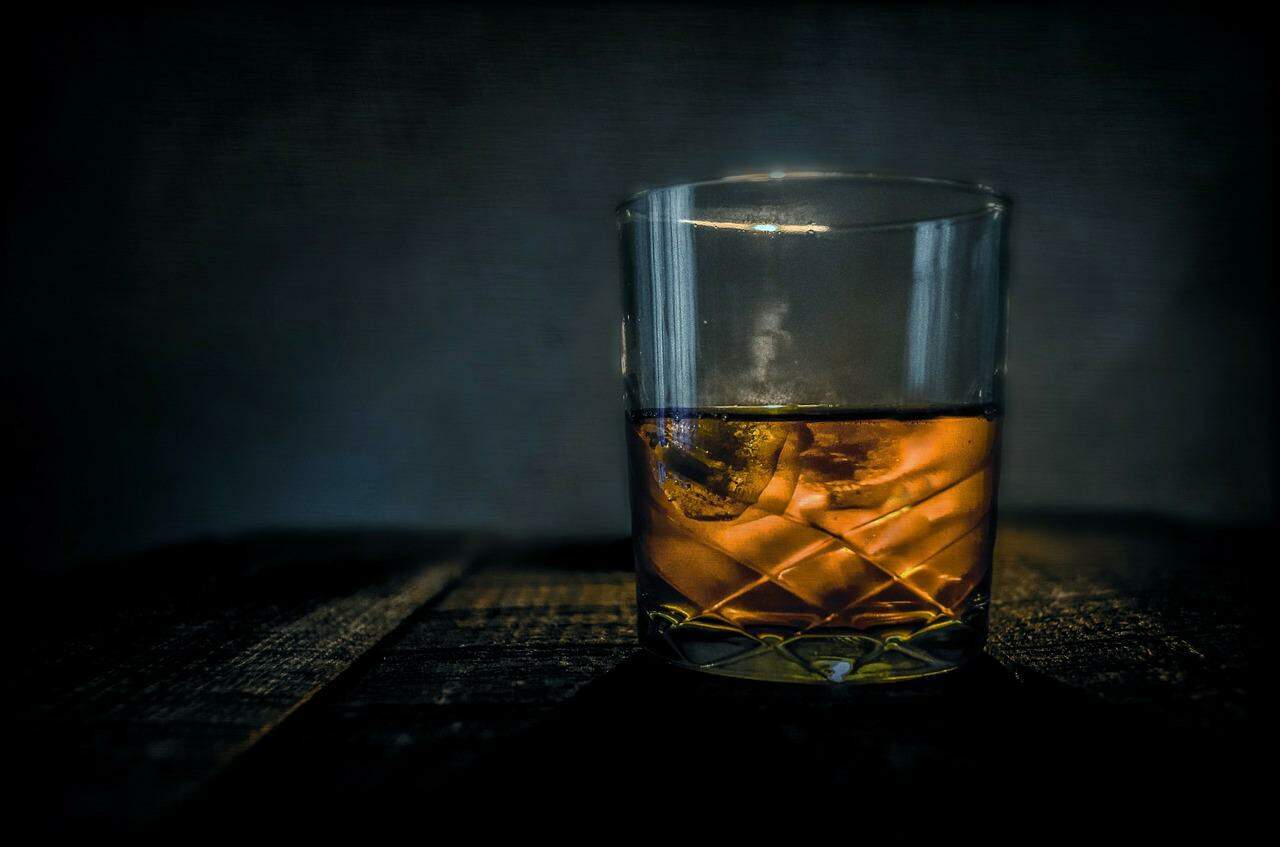 Skrewball Whiskey is a peanut butter flavored whiskey, and there are so many amazing recipes to try with it! If you love sweeter drinks, check out these peach schnapps inspired recipes.
We searched high and low, and found some new delicious Skrewball Whiskey Cocktail recipes. Here are some you may like.
Make sure to check out our other cocktail recipes at AGT!
1. Peanut Butter Old Fashioned
A modern sweet twist on a classic. The old fashioned has been around for years and is typically made with orange and cherry juice. Instead, let's nix the orange for some peanut butter!
Here's what you'll need:
1.5 oz. Skrewball Whiskey
.75 oz. Rye Whiskey
3 Dashes of Angostura Bitters
1 Luxardo Cherry
Add all ingredients to a whiskey glass with an ice ball and stir.
2. Peanut Butter and Jelly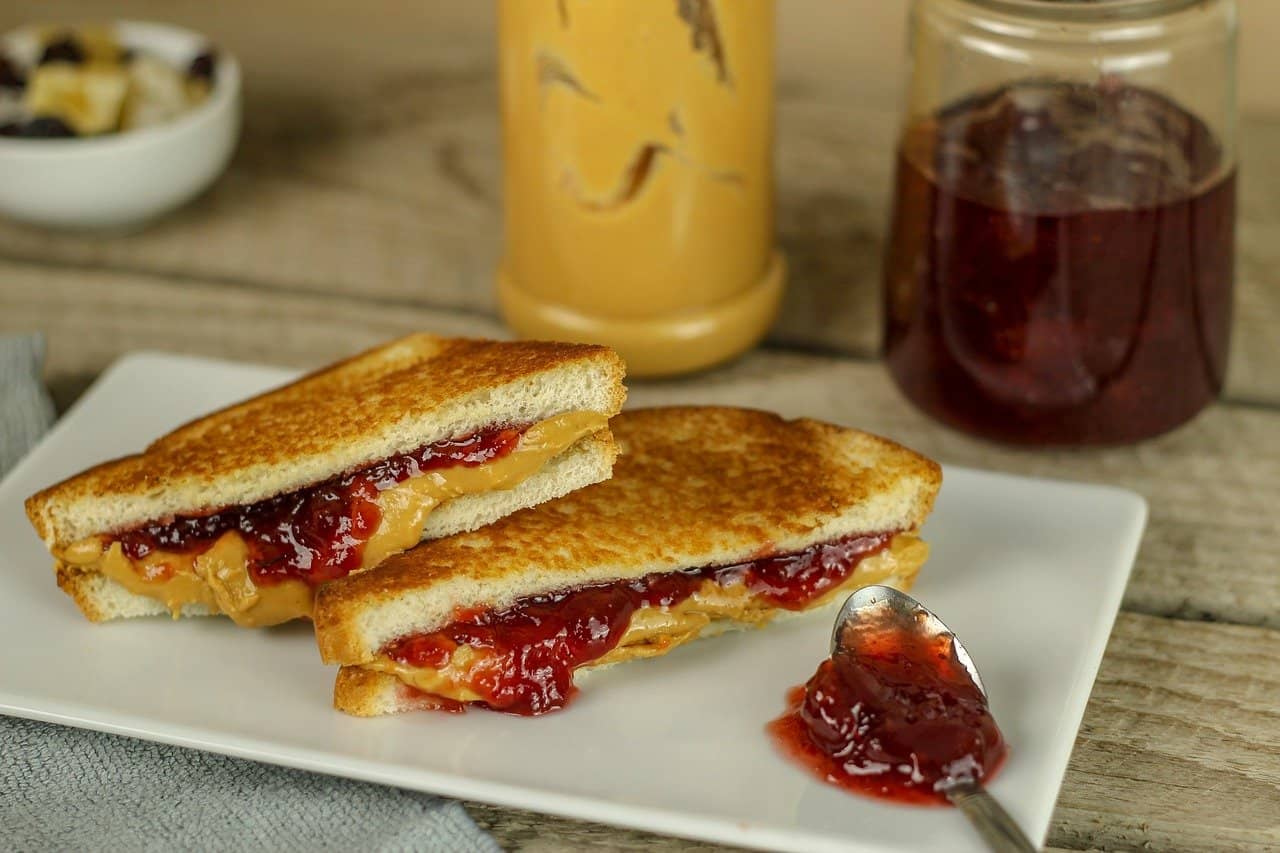 A liquid takes on a childhood favorite! With this peanut butter and jelly drink, nothing makes summer sweeter than a taste of nostalgia!
I feel adding this beverage to a light picnic lunch of grapes and a charcuterie board would be ideal. Because it will have that crisp and sweet berry taste, it may go well with a light lunch so the peanut butter won't feel heavy.
You need:
1.5 ounces Skrewball Peanut Butter Whiskey
A tall glass filled with ice
Strawberry, or grape seltzer water of your liking.
Add the Skrewball Whiskey to a tall glass filled with ice, and top with your berry seltzer water.
3. Peanut Butter Coffee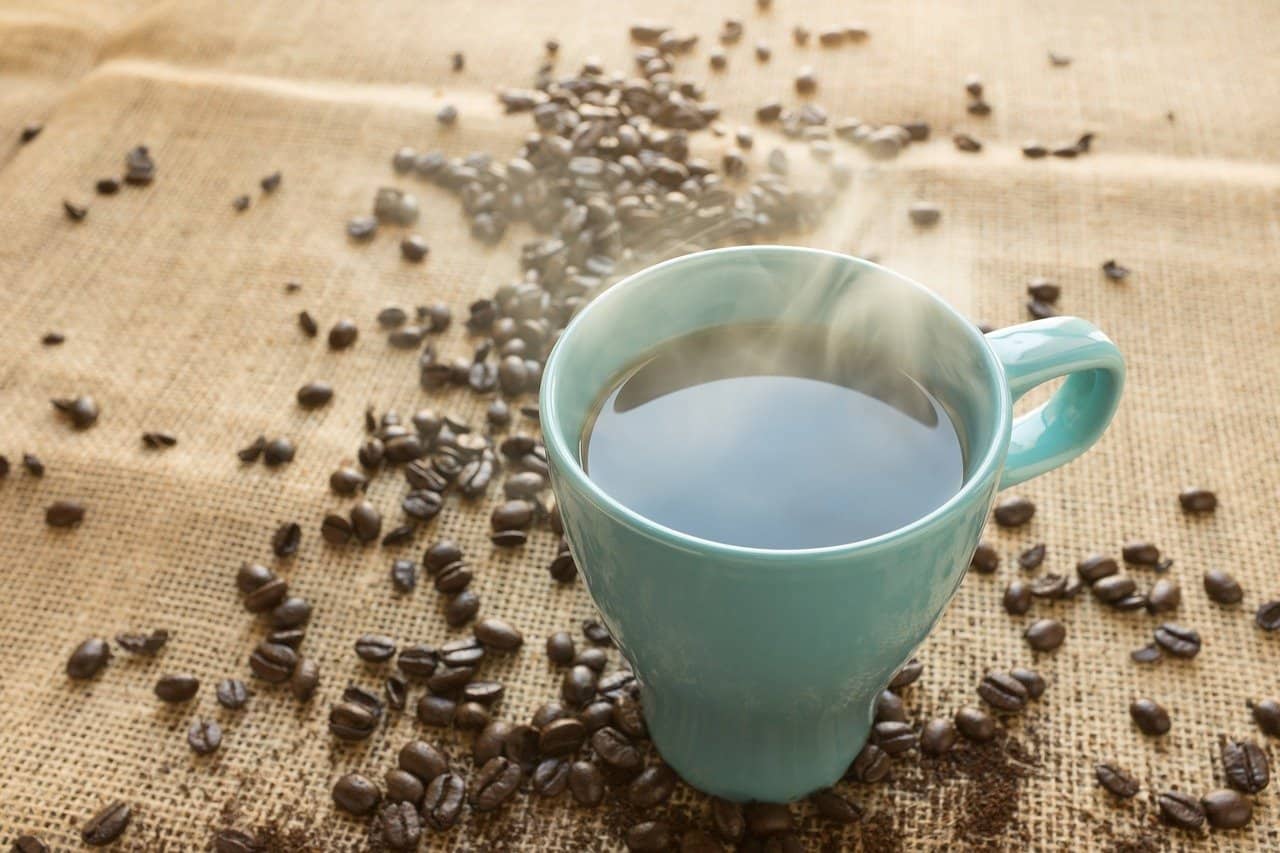 I dare you to find a better combination than peanut butter and chocolate. Go on. I'll wait! .... Nothing, right?
Ok, now add coffee to that list of amazingness. Almost too great to handle!!
This peanut butter pick me up might be a little rich to start the day with, especially with the Skrewball Whiskey included. (No judgement if that is how you need to start your day!) But the sweet chocolate and peanut butter would be a perfect after dinner drink.
When you're looking for the sweet treat after dinner, need a bit of a pick me up for the evening activities, this is the perfect solution.
You need:
A brewed cup of coffee, (whatever flavor you crave, but hazelnut is ideal)
1 oz of Skrewball Peanut Butter Whiskey
½ oz of chocolate syrup (who can stop at an ounce?!)
Top with whipped cream
Add all ingredients to a cocktail shaker with ice. Shake and strain into a martini or coupe glass.
4. Boozy Peanut Butter Banana Shake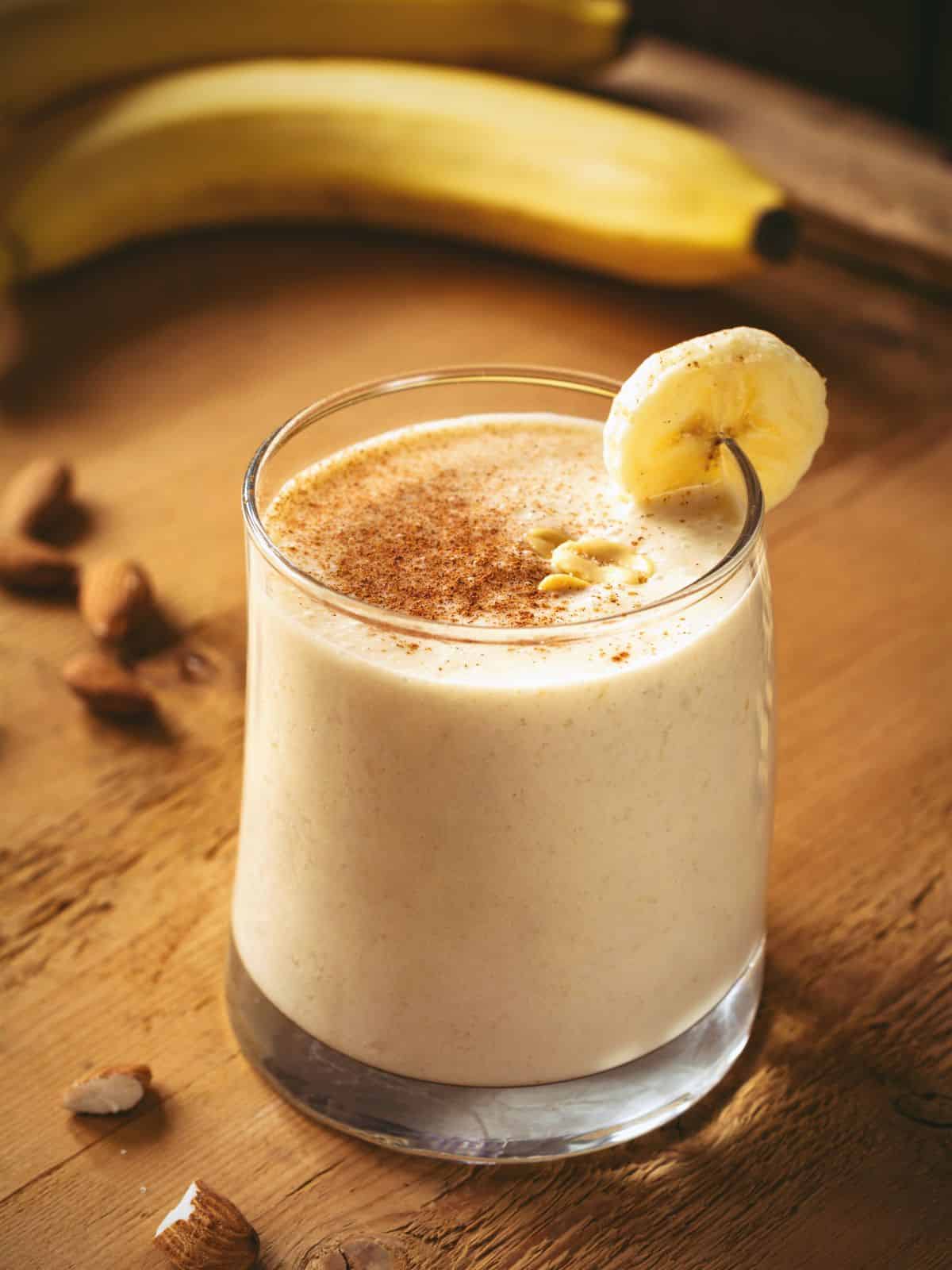 In the summer, milkshakes are a must. What if that ice cream treat had a bit of a boozy kick? Perfect. Take that evening ice cream break to another level and add some Skrewball Whiskey, and your summer twilight just got a whole lot sweeter.
You need:
Vanilla ice cream of your choice (or Chocolate)
1 oz Skrewball Whiskey
½ ripe banana
Blend that milkshake to the consistency of your dreams, and add Skrewball Whiskey. Done and done!
5. Skrewball Whiskey Martini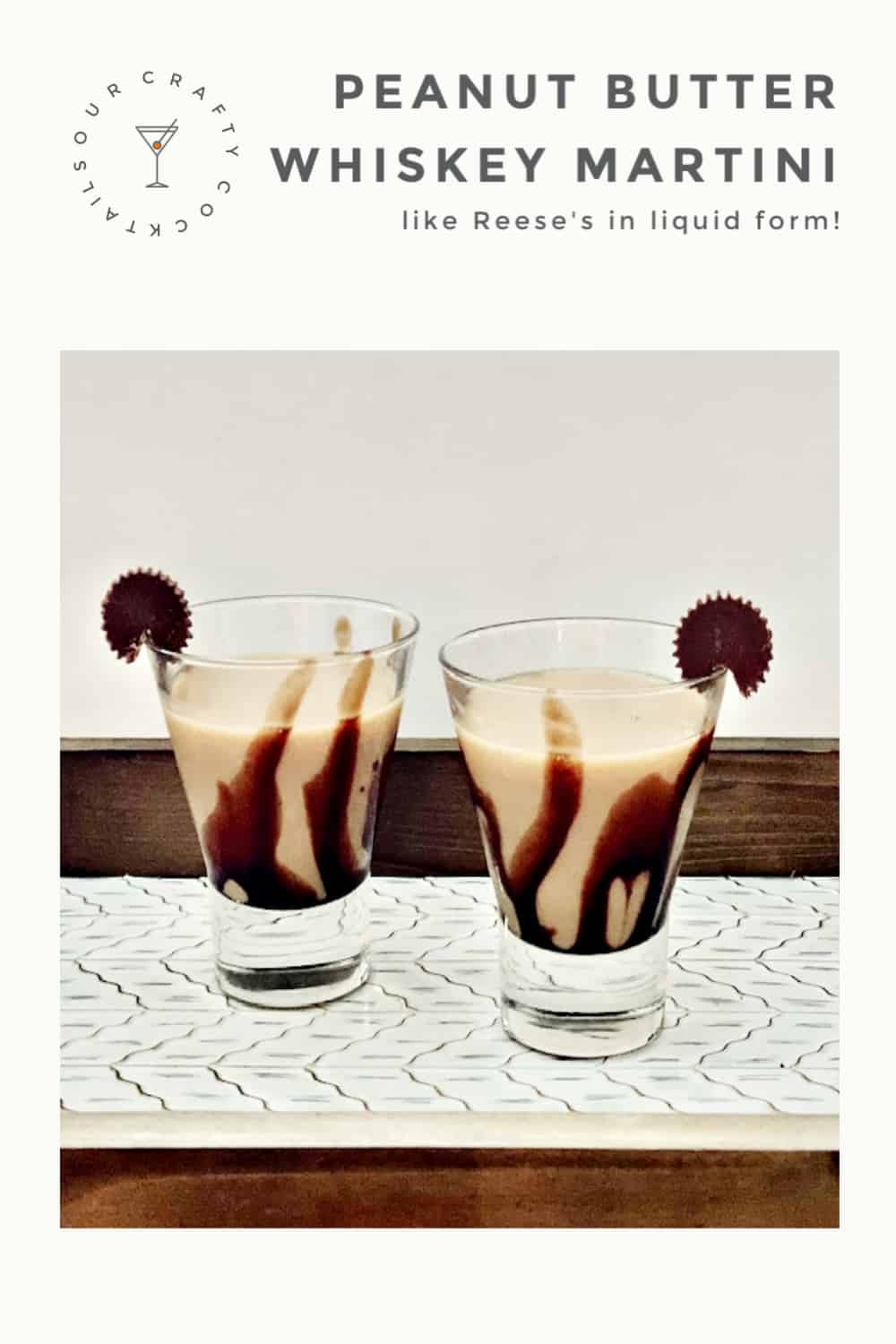 What could be better than this dessert cocktail post dinner? It's sweet enough to satisfy any dessert craving but strong enough to keep the party going! This delicious drink is from Michelle at Our Crafty Cocktails.
What you'll need:
Skrewball Peanut Butter Whiskey
Godiva Chocolate Liqueur
Chocolate Syrup
Grab the full recipe here!
6. Skrewball White Russian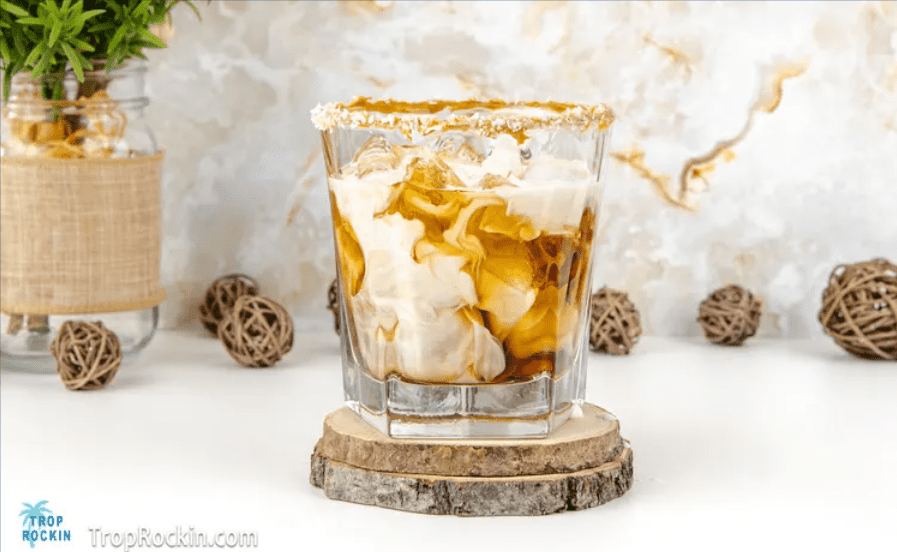 This delicious mix of sweet liqueurs makes one of the tastiest peanut butter cocktails yet.
What you'll need:
Skrewball Peanut Butter Whiskey
Kahlua Liqueur (coffee liqueur)
Vodka
Half & Half or Heavy Whipping Cream
Creamy Peanut Butter for rim (optional)
Coarse Salt for rim (optional)
Grab the full recipe HERE!
🥃 11 More Skrewball Whiskey Cocktail Ideas
PB Chocolate Milk: Skrewball + cream (or Kahlua) + chocolate syrup chilled no ice.
Elvis Martini: Godiva chocolate liqueur, Skrewball whiskey, & banana syrup!
Nutty Lemonade: Add 1 oz of Skrewball whiskey in a tall glass of lemonade.
Peanut Butter Chocolate Manhattan: Skrewball whiskey + rye whiskey + amaro + bitters. Shake with ice and strain into martini glass.
Chocolate Peanut Butter Heaven: Skrewbal + creme de cacao + Hennessy + lemon juice + chocolate bitters + chocolate syrup. Add ice and shake/strain. Use crumbled up reeses's rim.
Monkey's Uncle: Blue Chair banana rum cream + Skrewball whiskey over ice.
Circus peanut: Shot glass with salted rim and a shot of screwball.
PB&J Shot: Equal parts screwball + Chambord liqueur.
Velvet Kiss: DiSaronno velvet + Skrewball over i
Circus Monkey: Equal parts Skrewball + 99 Bananas +Kahlua
Fancy pants: 1:1:2 Skrewball + Frangelico + bourbon + dash of walnut bitters
There are so many other recipes you can use Skrewball Whiskey in to make a delicious cocktail!
If you decide to make one of these Skrewball Whiskey Cocktails... comment which one! And need some more cocktail recipes? No problem!
Popular Fruity Alcoholic Cocktails
Avocado Margarita w/ Jalapeno & Cilantro
More cocktails you will love!
📖 Recipe
17 Skrewball Whiskey Cocktails - Peanut Butter Cup
This cocktail is called a peanut butter cup. It is the easiest Skrewball drink you can make and tastes just like a Reeses Peanut Butter cup so how bad can it really be?
Print
Pin
Rate
Ingredients
2

oz.

Skrewball peanut butter whiskey

6

oz.

Rootbeer
Instructions
Top with root beer of choice. Stir and enjoy!
Recipe Notes
This drink is super simple but delicious. I suggest using an iceball so you do not water down your drink. A straw is optional!
Check out my other Skrewball recipes above!
Nutrition
Calories:
211
kcal
|
Carbohydrates:
18
g
|
Sodium:
22
mg
|
Potassium:
2
mg
|
Sugar:
18
g
|
Calcium:
9
mg
|
Iron:
0.1
mg