Brie has alwasy been a favorite cheese of mine. The soft cheese is a go-to for any type of gathering or celebration because it melts OH SO well. I mean who doesn't love melty cheese!? There are so many ways to use this delicious gooey cheese other than wrapping it in puff pastry or topping it with fig jam - although BOTH are simply delicious!
In this post I outline some of the BEST brie appetizers that are not so traditional plus all the delicious ways to serve up brie this holiday season. Also check out this list of 21 Holiday Party Finger Foods That Everyone Will Love.
I have broken down these brie recipes into three categories:
1. Ttraditional baked brie recipes
2. Fried recipes with fruit
3. Savoury brie recipes
There are lots of yummy and unique ways to serve brie included here, so make sure to check them out by clicking on the links below!
First, A Bit About Brie
✔ Brie is a soft, creamy, buttery cow's-milk cheese which originated in France. It is encased in a tougher white, bloomy mouldy rind which CAN be eaten. It is actually considered a delicacy.
✔ Brie cheese can also be made using goats milk.
✔ It's high in fat and protein and very similar to camembert cheese in that it's also a soft-ripened cheese that also is made with an edible white rind mold.
✔ It is best served at room temperature with a crusty baguette or crackers and fruit.
✔ It can be stored in the fridge for up to two weeks or frozen for up to three months.
What wine pairs well with brie?
Brie is versatile and mild in flavor so it pairs nicely with many kinds of wine including reds AND whites.
Here are some options:
Beaujolais
cabernet franc
cabernet sauvignon
merlot
pinot noir
zinfandel
chardonnay
riesling
sauvignon blanc
Traditional Baked Brie Appetizer Recipes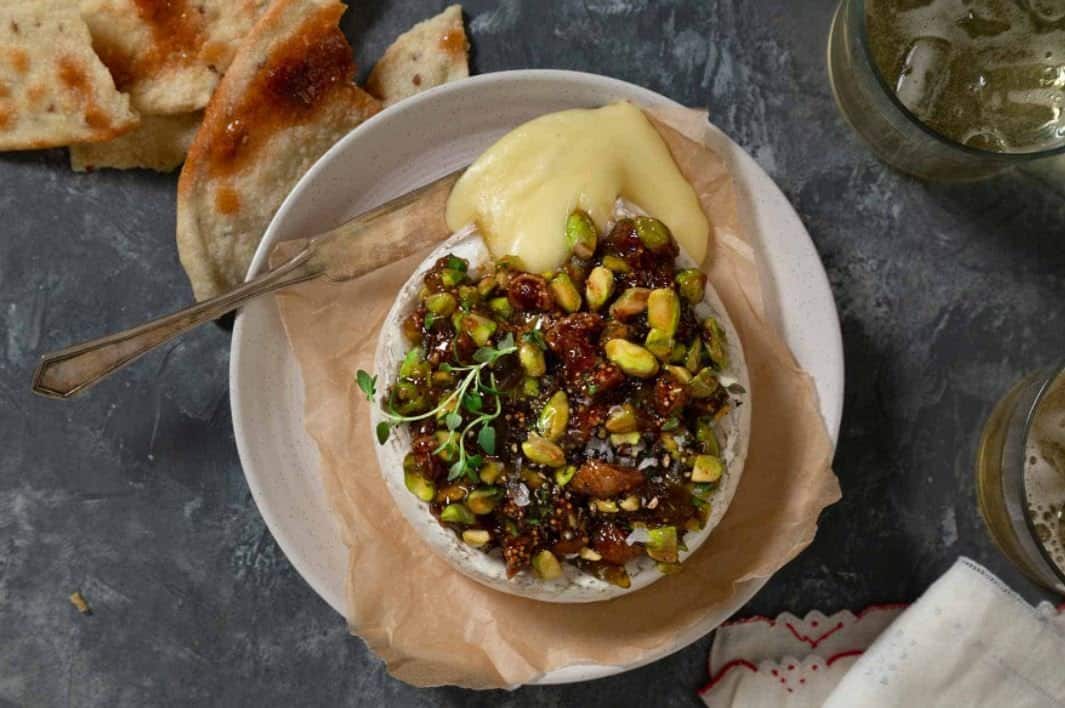 This ooey-gooey Baked Brie with Fig Jam and Pistachios is sure to be a hit at your next get-together!
Baked Brie with Fig Jam & Pistachios
This Blackberry Walnut Baked Brie appetizer is filled with blackberry preserves and walnuts then wrapped in golden puff pastry to keep in all the melted goodness!
This is a new take on a traditional classic - air fryer baked brie! Baking brie in an air fryer is not only quicker and easier but just as delicious!
This Phyllo-Wrapped Cranberry Baked Brie is an easy baked brie recipe, with a cranberry brandy topping and wrapped in crispy layers of phyllo dough.
This appetizer brings a whole new meaning to the term "grilled cheese". It's warm, oozy, with a hint of that smoky grill flavor!
Brie Appetizer Recipes with Fruit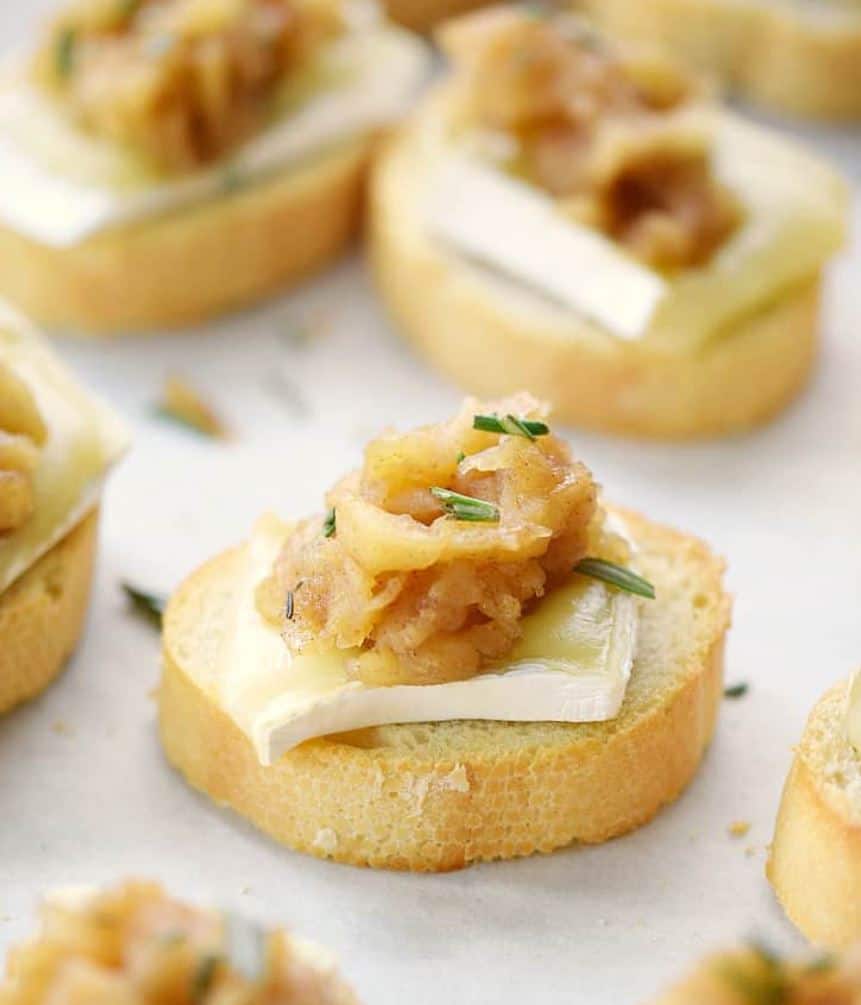 These Apple Compote and Brie Crostinis are so delicious, your guests will be fighting over them! These sweet, tart, crunchy and addictive bites of heaven will leave your party guests unwilling to share.
Baked Brie Bites with Raspberry
These Brie Appetizer Bites with Raspberry have just 8 ingredients and take a few minutes to prep. They are perfect if you are looking for a simple and quick way to impress your guests with a delicious appetizer!
Whipped Brie Stuffed Strawberries
These colorful brie-stuffed strawberries make for a really quick and healthy appetizer, finger food, or even snack that your family is going to love.
These Cranberry Orange Brie Tarts are kicked up a bit with a pinch of cayenne pepper. The sweet, spicy, orange filling is nestled in a crunchy phyllo shell with creamy brie cheese. Guaranteed that your family is going to love them.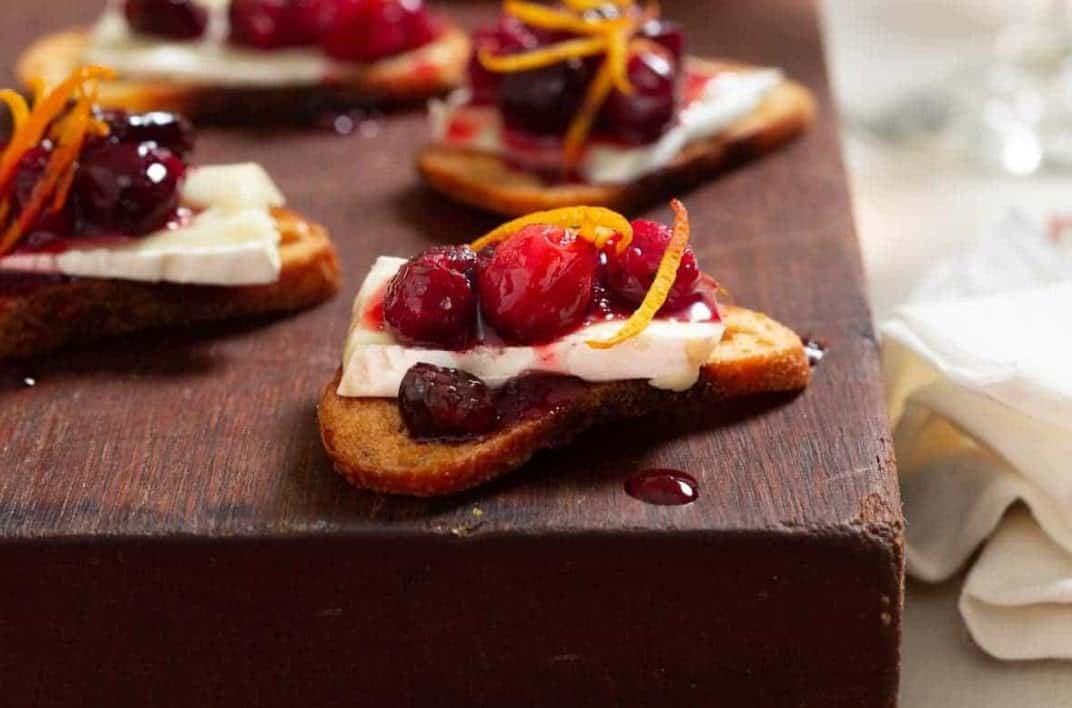 These easy Cranberry and Brie Crostinis are a killer bite-sized appetizer, fantastic for your next party!
👉 Check out all of my COLD appetizers!
Savoury Brie Appetizer Recipes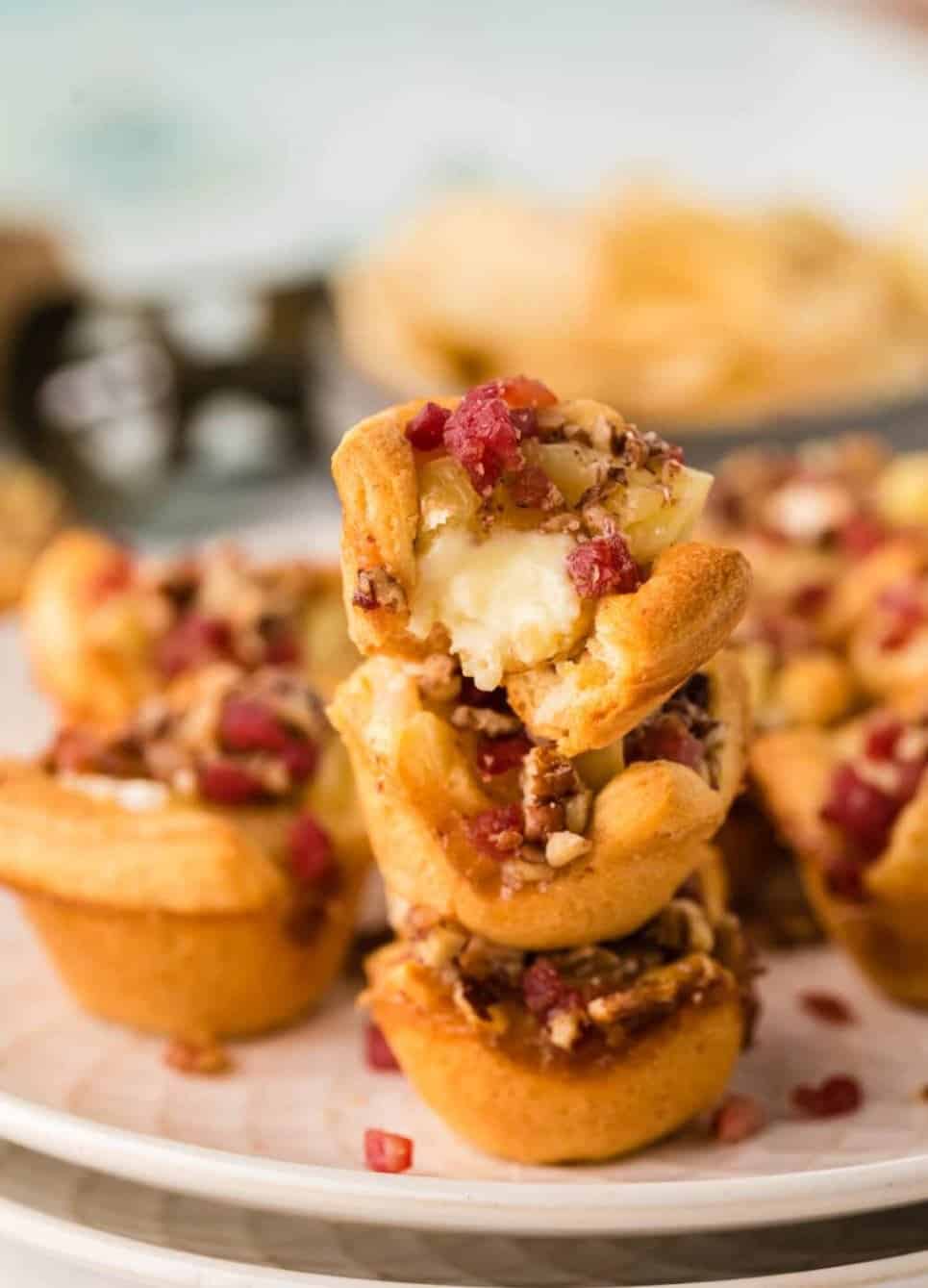 These yummy bacon brie bites combine bacon, brie, and a little sweet maple syrup in one delicious bite. They're the perfect appetizer when you want something a bit salty and sweet!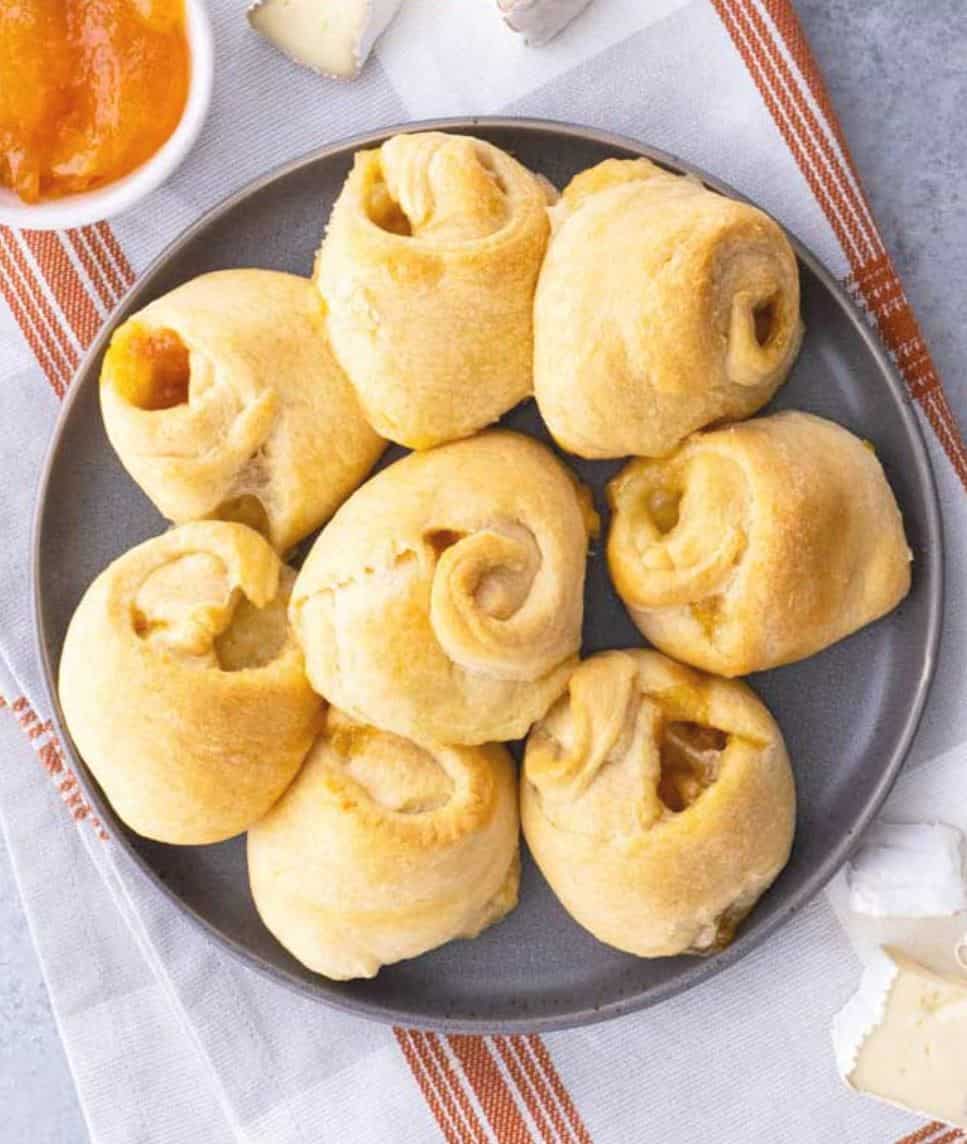 These Brie and Jam Knots are so easy — just 3 ingredients!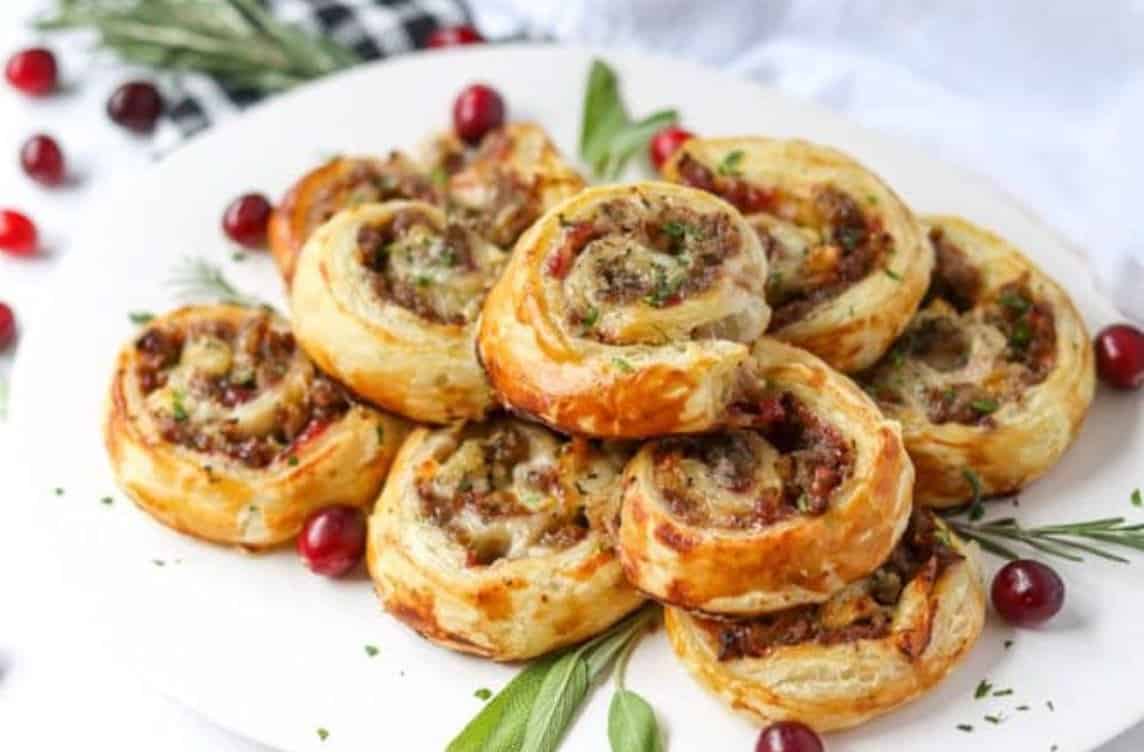 Sausage, Cranberry and Brie Bites
Sausage Cranberry Brie Bites are ra puff pastry appetizer with just the right amount of savory from Italian sausage, sweetness from cranberry sauce, and a salty creaminess from brie.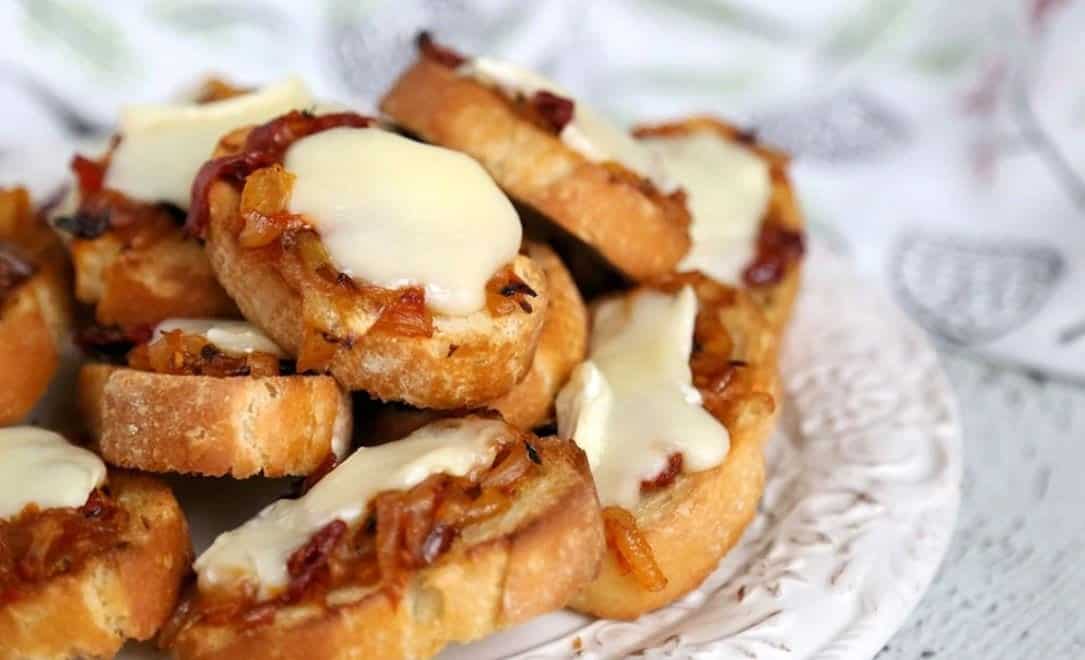 Caramelized Onion and Tomato Jam Crostini with Brie
These are a delicious hand-held appetizer, sure to be popular at any gathering! The appetizer recipe which features rich buttery homemade tomato onion jam is also meatless, adding to it's wide appeal among guests.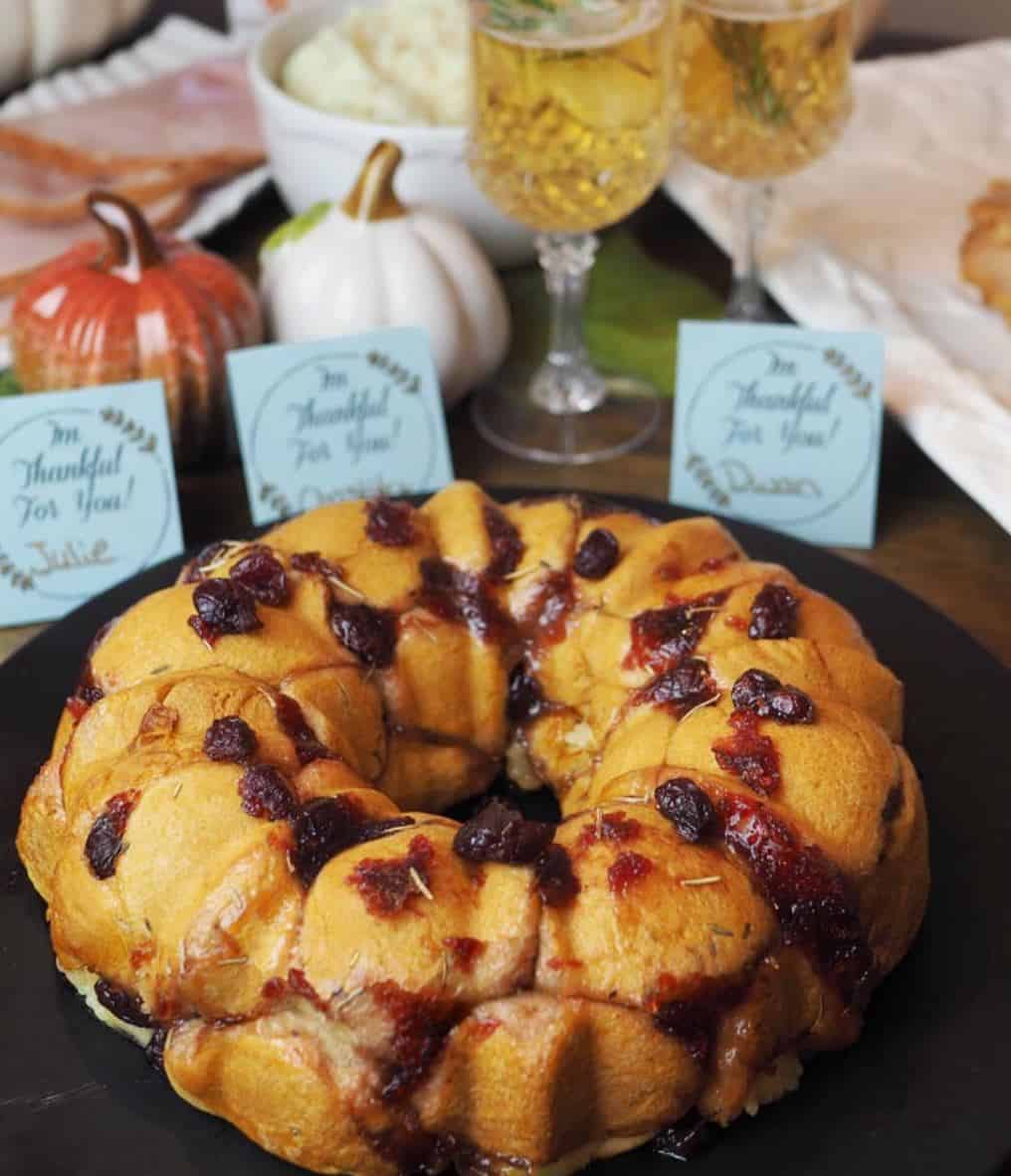 Cranberry and Brie Pull Apart Bread
Cheese makes life better. Bread also makes life better. And when you put those things together? Only goodness can happen.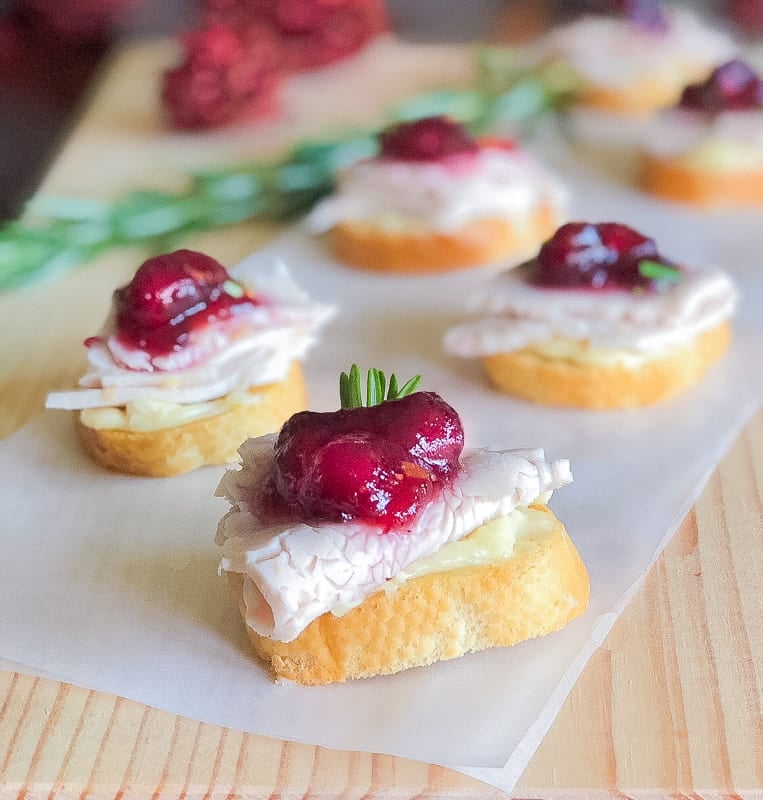 Leftover Turkey Breast Crostini with Brie and Cranberry Sauce
This turkey crostini is such a fun appetizer to serve either ON Thanksgiving, the day after for brunch or for Friendsgiving! It has all the holiday flavors we love including brie cheese!
Unsure of how many appetizers to serve? Check out my appetizer serving recommendations here!
Final Brie Tips
TWO things can really make brie come to life and they are, NUTS and FRUIT! Any kind works from roasted to salted to candied pecans. From dried fruit to fresh to jams and marmalades, they all will work! Remember to serve brie with a small cheese knife for spreading and lots of crusty and crunchy things to spread it on.
Other cheesy appetizers you will love:
Mini Cranberry Pecan Cheese Balls Appetizer