Planning a party and don't know how many appetizers to serve per person? You're not alone! This can be a tricky question, but it's important to get it right so that you don't run out of food or end up with too much left over.
In this blog post, we will provide you with a guide to perfect portions for your next party.
🧑🏻‍🤝‍🧑🏻How Many Appetizers to Serve Per Person?
Unless you're serving an amuse bouche, a good rule to follow is to serve 6 appetizers per person for a standard dinner party and 8 to 12 appetizers per person for a cocktail party. Plan on your guests to eat about 4-5 appetizers each during the first hour. After that, you can expect them to eat 3-4 appetizers each, every hour after.
Catering your party? Here is a list of appetizers perfect for catering!
Save or pin this guide for future reference!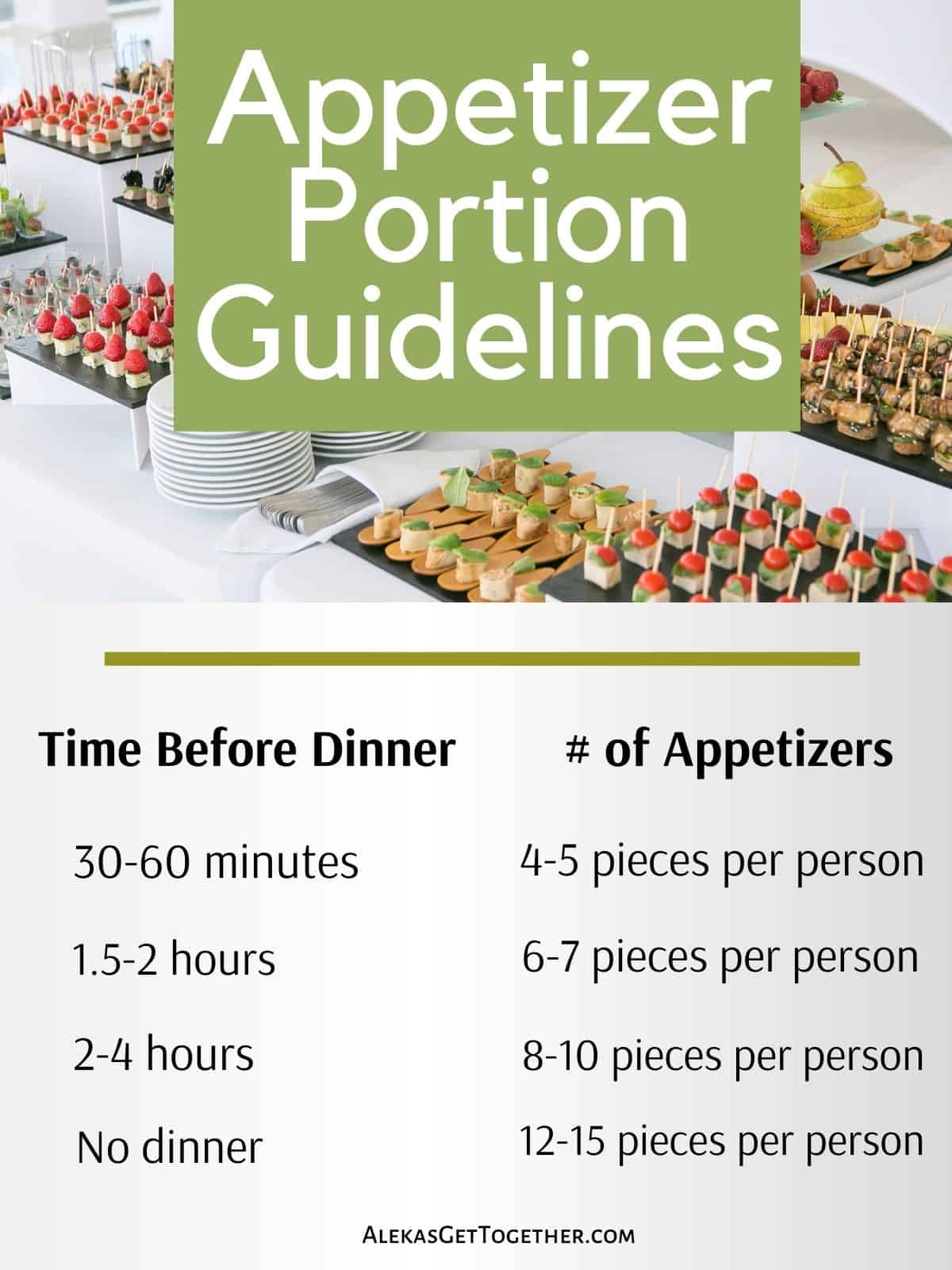 Consider The Type Of Party
A cocktail party or for a wedding cocktail hour, you are going to need more appetizers than a standard dinner party. Guests at a cocktail party are grazing throughout the evening and are not expecting a large meal when they arrive.
A standard dinner party usually has one or two hours where guests are seated and eating their meal. Plan to have enough food for everyone during that time frame. If you're having an open house-style party, you'll need even more food!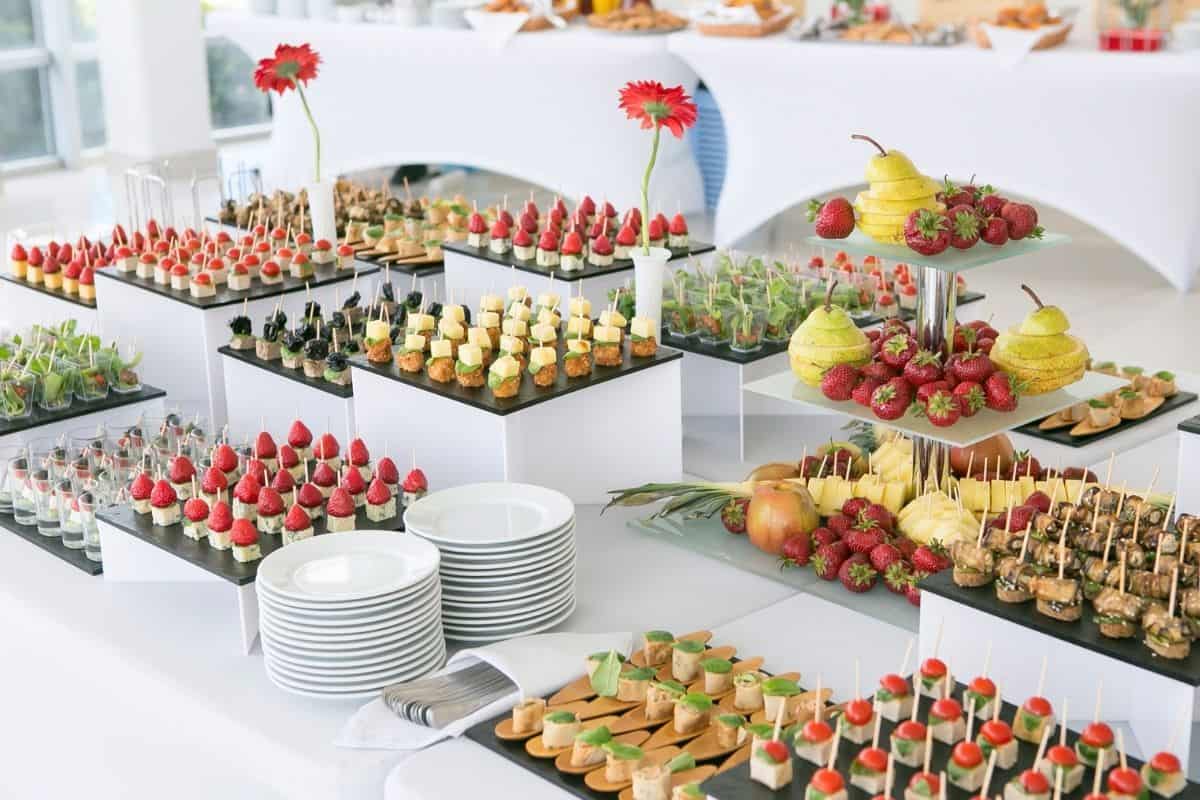 Consider The Size & Type Of Appetizers
If you're serving small bites like canapés, Hors d'œuvres or skewers, plan on serving about 12-15 pieces per person . These tend to be light and easy to eat, so guests will likely snack on them throughout the party.
If you are serving vegetables or carb-free bites, they will not be as filling as meats and breads. One bite appetizers are very small and often go down much easier and quicker. You
How Many Appetizers Do I Need For 50 Guests?
For about 50 guests at 4-5 bites per person, we can calculate about 225 appetizers. If you are not serving dinner, this number might be higher. Don't forget to consider how large your appetizers are too. Most standard appetizers are able to be consumed in 2-3 bites.
Appetizers To Serve
Before finalizing your menu, you want to make sure you ask your guests if they have any dietary restrictions or allergies. If you don't have the chance to do this, play it safe and err on the side of caution.
To do this, serve vegetarian options as well as gluten free and or dairy free appetizers. You can of course throw a nice filet appetizer in there too. Mixing it up is the key to happy guests.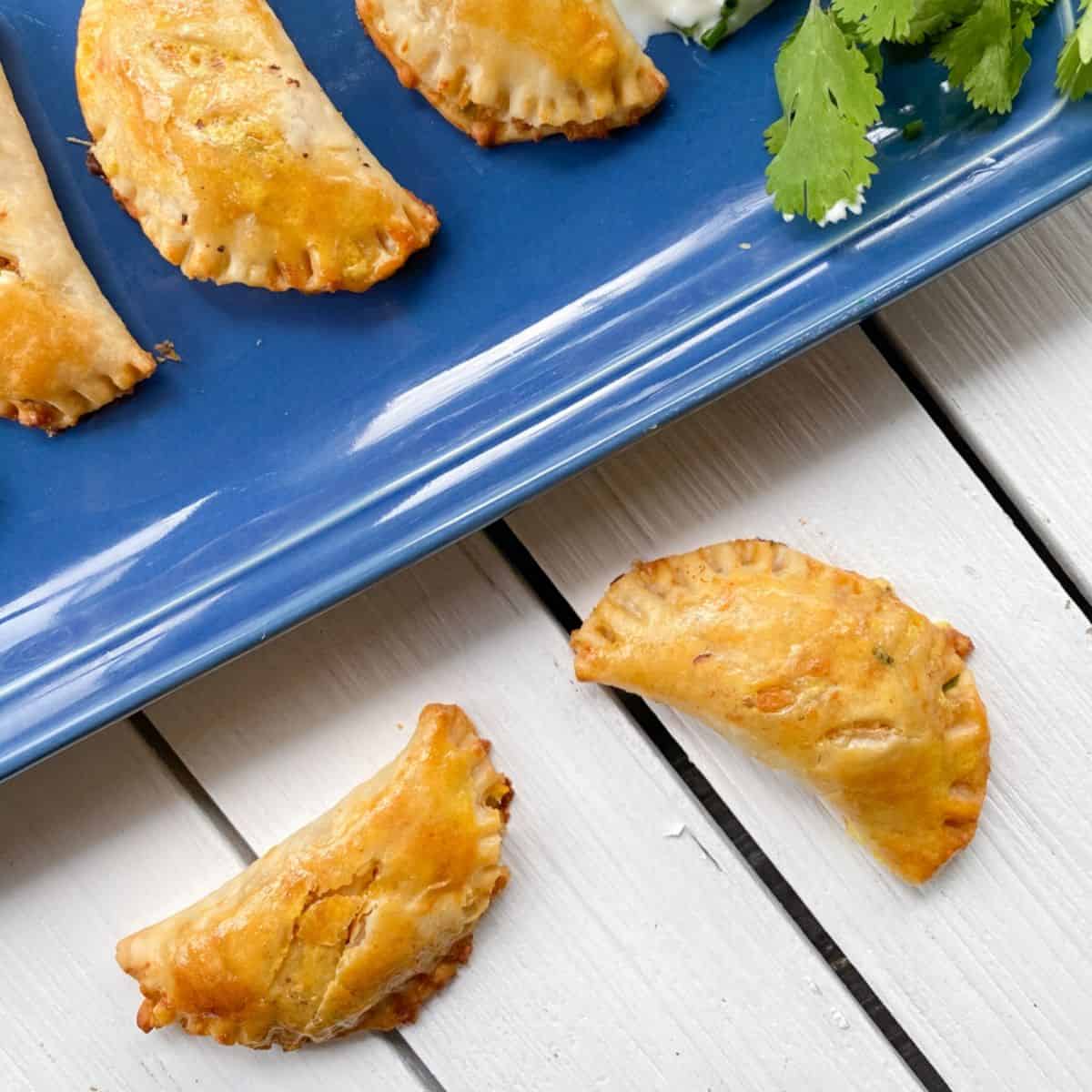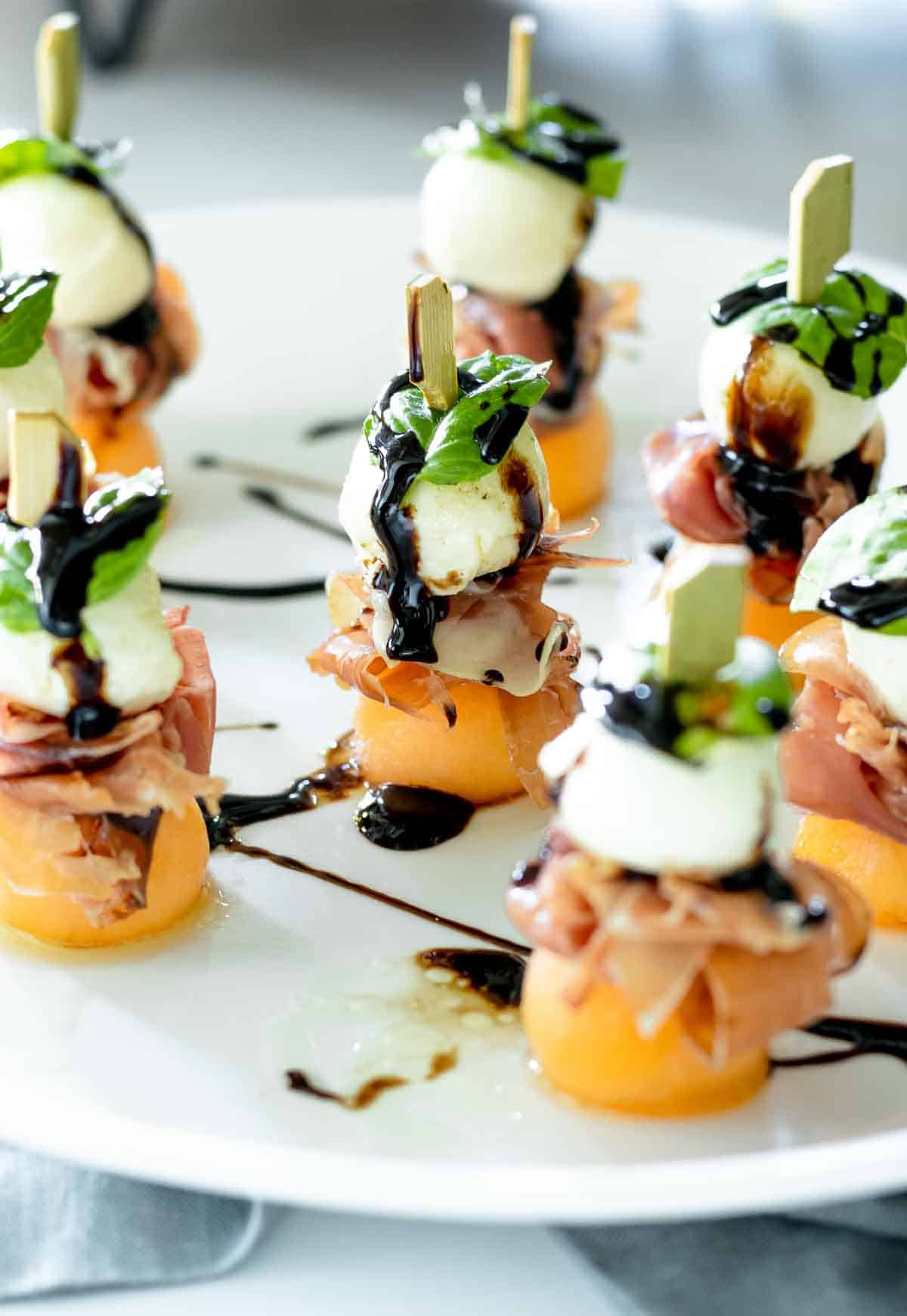 Final Tips
Of course, these are just general guidelines - you may need to adjust depending on the specific appetizers that you choose. And don't forget about dessert! If you're serving sweets as well as savory snacks, account for one or two additional desserts per person.
Now that you know how many appetizers to serve per person, it's time to start planning your menu!
If you're not sure what type of appetizer to serve, check out these posts below!
59 Party Food Ideas
21 Holiday Party Finger Foods That Everyone Will Love
11 Meatball Appetizers Using FROZEN Meatballs