Making your own homemade Chocolate Bark recipe is VERY easy! All you need is some good quality chocolate and some add-ins for the perfect combination of salty and sweet. This recipe is made with dark chocolate, caramel, potato chips, pretzels, walnuts and finished with a bit of coarse sea salt to balance the sweetness but you can mix in whatever you like!
Bark is such a great gift around the holidays or to make for Christmas! Don't forget to check out my other sweet party snacks!
Jump to:
If you love dark chocolate as much as I do, this bark recipe (along with my brownie dip) is going to be your new go-to!
It's MUCH cheaper and more versatile! You can use ANY flavor of chocolate, ANY add-in, and make it as sweet or bitter or HEALTHY as you like!
This bark recipe is made with DARK chocolate because I love the balance of all the ingredients. You have your bitter chocolate with the salty bite from your pretzels, chips and nuts and then the sweet caramel drizzle ties everything together like a delicious little package.
💗If you love chocolate desserts check out all of my chocolate desserts!
✔️
Ingredient Tips
Chocolate- You can use dark, semi-sweet or milk chocolate but I prefer dark for this recipe. You can also use chocolate chips OR any solid bar of good chocolate!
Chips/Pretzels/Nuts- I love this combination with chocolate. You can tweak these add-ins to your liking or leave the nuts out if you're allergic.
Coarse Sea salt- You don't want to use table salt for this. Flaked or coarse sea salt is the ONLY option here.
Caramel- You can make your own caramel if you wish or do it the EASY way by purchasing chewy caramels and simply melting them in the microwave.
How To Make Chocolate Bark
The first thing you need to do is melt your chocolate. The easiest way to do this is using a microwave.
Using a microwave:
All you need is a large microwave-safe bowl and some patience. Follow these tips to make sure your chocolate comes out silky smooth with a creamy consistency every single time:
Don't overheat your chocolate. It can scorch it causing it to become thick and lumpy.
Don't let ANY water into your chocolate. This will cause it to seize up and thicken up immediately.
Heat in SHORT 10-20 second intervals.
STIR STIR STIR! Stirring well in between your heating intervals will help the heat transfer allowing the chocolate to melt quicker.
If your chocolate stiffens up, you will know immediately. Check out this article to help salvage your chocolate!
Bark Variations
I thought of this idea because I LOVE salty foods covered in chocolate especially chocolate covered pretzels and chocolate covered potato chips! If you have never had a chocolate covered potato chips, you haven't lived. They are absolutely delicious!
Chocolate covered nuts are also a favorite of mine especially around the holidays. You can add ANY nuts to this bark and it would work. Almonds are popular in almond bark recipes.
But you can add peanuts, cashews, pecans, WHATEVER nuts you have available! That's why I love bark. Because of how versatile it is!
I chose walnuts because they are my favorite of the nut family. They also have a lot of health benefits as does dark chocolate!
Have you tried my chocolate dipped pineapple pops?
Here are some other substitutions you can add to your bark:
Other nuts: almonds, pecans, hazelnuts, pistachios, macadamias, cashews or peanuts
Seeds: such as pepitas aka green pumpkin seeds or sunflower seeds,
Dried fruit: dried cranberries, raisins, cherries, apricots, or peaches
Coconut: dried unsweetened coconut flakes or shredded sweetened coconut (you can toast the coconut before adding for another level of flavor)
Candy canes- this would be great for a holiday/Christmas treat!
White chocolate: You can simply add white chocolate chips or shaved white chocolate for added color and flavor. You can also melt it and drizzle it over top of the dark chocolate.
Crushed Oreos: Kids would love this idea!
Mini M&M's- These would be fabulous for a kids party.
Expert Tips:
Work quickly! Chocolate sets pretty fast so make sure you are ready with all of your add-ins once your chocolate is melted.
Ridged potato chips work best!
Dark chocolate or even semi-sweet chocolate work best. Try to avoid milk chocolate.
Crack your bark while it's COLD. It will crack easily.
Bark makes great holiday candy gifts! Use parchment paper when gifting!
Melt your chocolate on parchment paper on top of a baking sheet so you can transfer it wherever you want. Wax paper is an alternative.
Storing Chocolate Bark
You can store your bark at room temperature in a sealed container for up to a week. I like to keep my bark in the fridge.
It gives the chocolate an extra snap because of the low temperature plus it will last more than twice as long! You can also freeze your dark chocolate bark for weeks or even months.
How to keep your bark from melting:
Your bark, like chocolate, will not melt at room temperature. However, if it's a hotter day and you're traveling or bringing to an outside party, I suggest storing in a cooler to make sure it does not melt.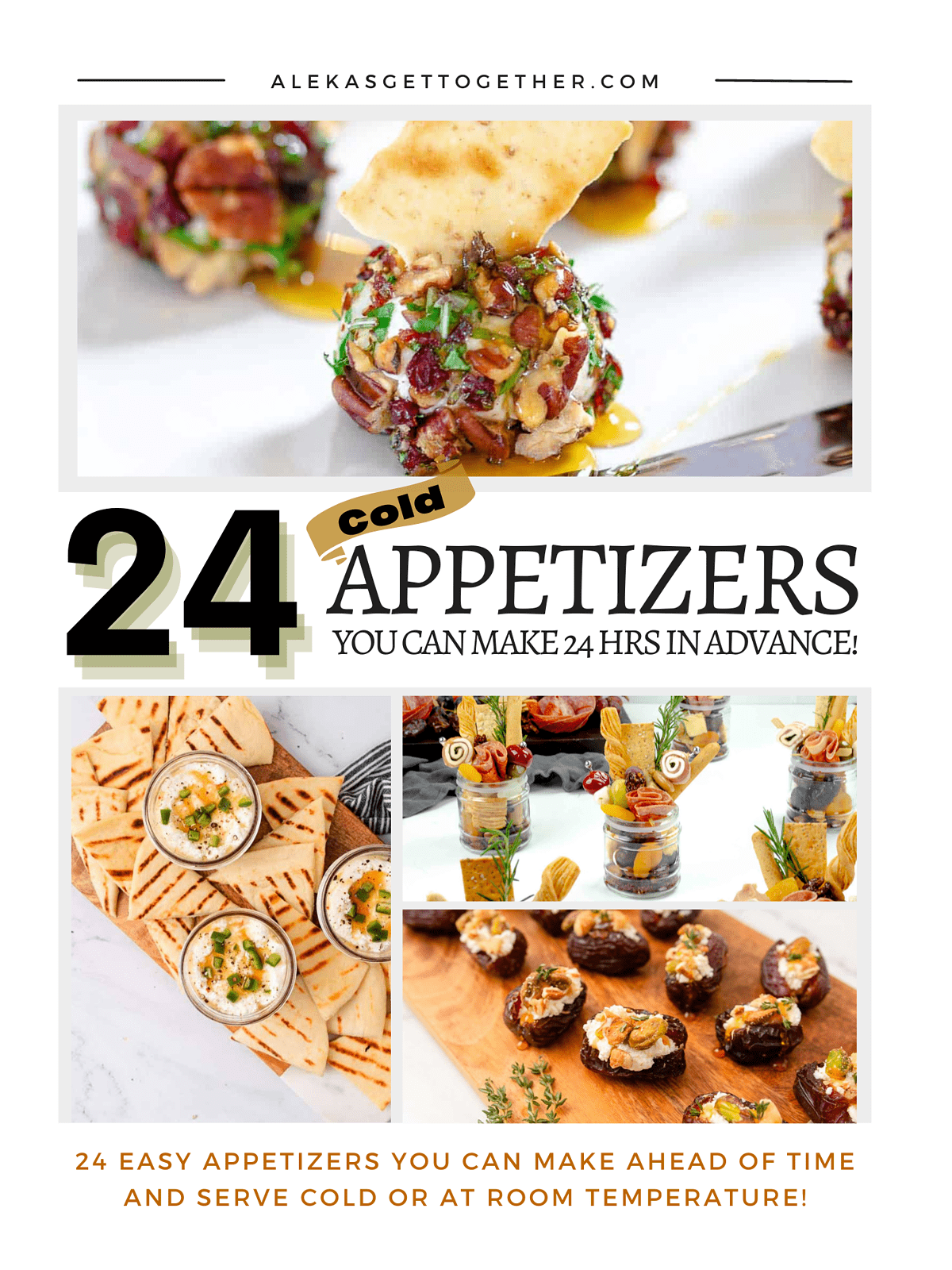 Love Make Appetizers in Advance?
I have an Ebook I created with my top make-ahead appetizers you'll LOVE! Get it here!
Frequently Asked Questions
Can I use a double boiler instead of the microwave to melt my chocolate?
Yes of course. A double boiler is a bit more difficult and time consuming but can be done. Just add your chocolate to a large mixing bowl over top of a sauce pan filled with simmering water and mix until the chocolate melts.
How long does it take my bark to set?
This depends on the temperature of your home. It will take anywhere from 1-2 hours to FULLY set and harden at room temperature. If you want to speed up the hardening process, add your baking sheet to the freezer for about 30 minutes.
What percent of cacao should I look for in my dark chocolate?
Chocolate is considered "dark" when it contains 50-90% cocoa solids.
Can I use almond bark?
Yes BUT I do NOT recommend it. It is made with vegetable fats instead of cocoa butter with flavoring and other additives and since the chocolate is supposed to be the star of the show here, I wouldn't use it. Almond bark is best for coating
Is chocolate bark the same as melting chocolate?
Many people confuse "almond bark" with those melting chocolate wafers. Almond bark is an altered version of "chocolate" that is NOT 100% cacao based. It does not taste very delicious and should not be used for this recipe.
More chocolate desserts:
Boxed Chocolate Cake Mix Cookies
Easy Pink Chocolate Strawberries
3 Ingredient Chocolate Strawberry Yogurt Truffles
Edible Chocolate Chip Cookie Dough Balls
📖 Recipe
How To Make Chocolate Bark
This easy homemade Chocolate Bark is the perfect combination of salty and sweet. It is made with dark chocolate, caramel, potato chips, pretzels, walnuts and sprinkled with coarse sea salt.
Print
Pin
Rate
Ingredients
16

ounces

Good Dark Chocolate

½

cup

Crushed Pretzels

((I used thin pretzel sticks))

½

cup

Crushed Rigged Potato Chips

¼

cup

Chopped Walnuts (or any nut)

1

tablespoon

Coarse or Flaked Sea Salt

3

ounces

Chewy Caramel Candies like Werthers

(*Optional)
Instructions
Have your chips, pretzels, nuts and salt ready! Also have a nonstick surface ready on top of a large sheet pan! (this will save you trouble when transferring to the fridge.) For your nonstick surface, use parchment paper or a silicone mat.

Melt your chocolate using your microwave for 30 seconds in a small bowl. Take out and stir the chocolate as much as you can. Repeat in 10 second intervals until chocolate is fully melted. Do not exceed 10 seconds or it will scorch! (It should not take more than 2-3 times.)

Once it is fully melted, quickly pour melted chocolate onto your nonstick surface and spread using an offset spatula or butter knife until you get a thickness of about ¼-1/2".

Immediately sprinkle your chips, pretzels and walnuts evenly all over the chocolate while still warm.

Open your caramels and heat them up in a small bowl in the microwave in 15 second intervals. Once fully melted, take a spoon and drizzle caramel over your bark. Use as much as you like! Immediately sprinkle the caramel with the sea salt to finish. The salt should stick to the caramel if you do it quickly.

Take your sheet pan and chill your bark in the fridge for at least an hour or in the freezer for 30 minutes. This will allow the bark to solidify so you can easily break it down. It will take about 2 hours at room temperature to fully set.

Once fully hardened chop the bark into large pieces using a large knife. Store in a sealed container in the fridge for up to 2 weeks or 4+ weeks in the freezer.
Recipe Notes
*Keep your pretzels, chips and pretzels in larger pieces before you add them to your chocolate.
*See post above for additional add-ins or substitutions.
Nutrition
Calories:
459
kcal
|
Carbohydrates:
52.3
g
|
Protein:
7.7
g
|
Fat:
24.8
g
|
Saturated Fat:
13.5
g
|
Cholesterol:
13
mg
|
Sodium:
385
mg
|
Fiber:
3.2
g
|
Sugar:
29.7
g