Galentines Day is celebrated on February 13th, the day before Valentines Day. It's an unofficial Valentines Day for the ladies created to celebrate the ladies in your life! So grab your mom, girlfriends, sister, cousin, aunts, whoever you adore most and let's celebrate this awesome day with lots of love!
10 Fun Galentines Day Ideas
🥞 1. Host a Galentine's Day brunch
Enjoy delicious food, lots of laughs and great conversations with the ladies in your life. Prepare some galentine's day decorations like banners, balloons, and cards to make the day even more special.
Brunch Ideas:
Heart shaped or pink brunch foods! Foods like pancakes, french toast or waffles are easy to shape into hearts. These pink macarons are so cute and so delicious! Top with fresh strawberries, maple syrup and lots of whipped cream!
Serve PINK mimosas. Just add a touch of grenadine or strawberry puree to your champagne or check out these mimosa bar ideas for a selection of mix-ins!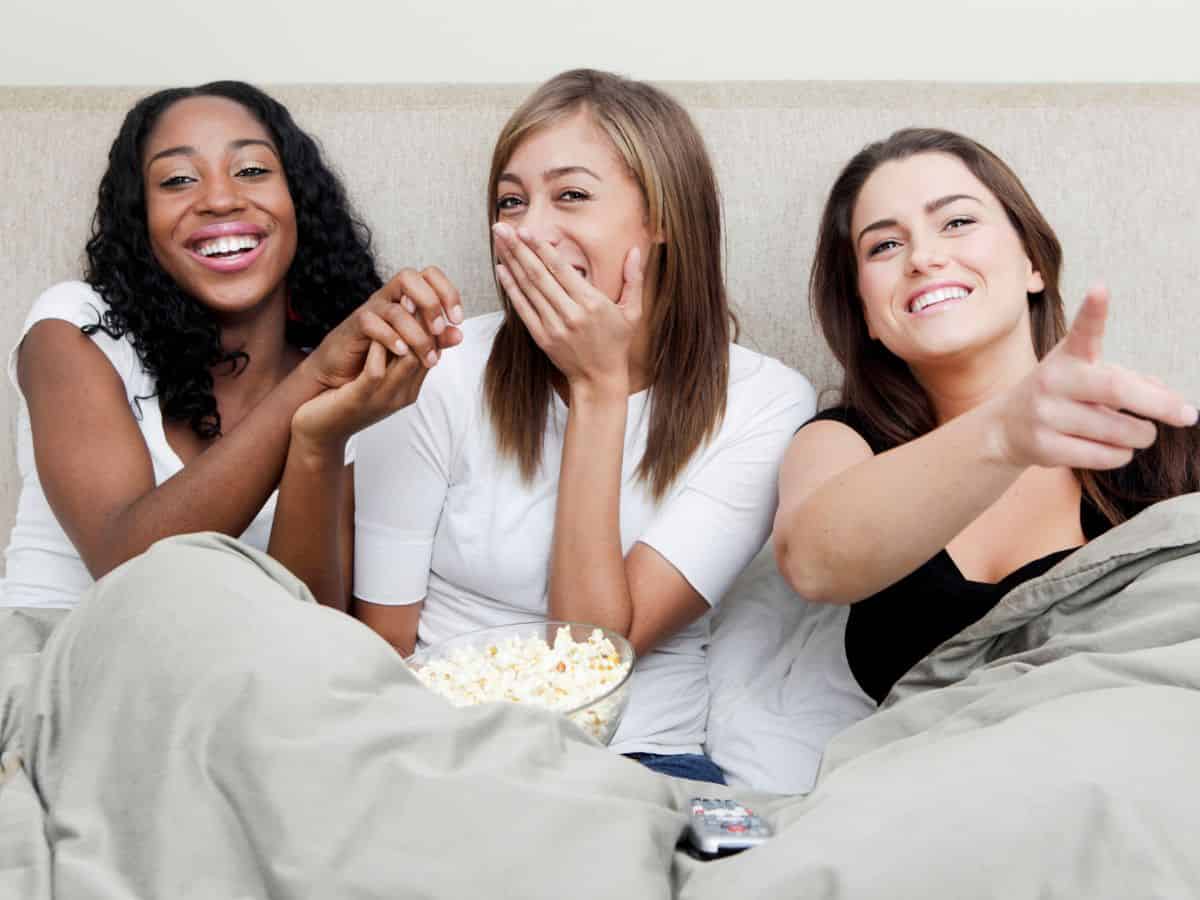 🎞️ 2. Host a movie night!
Snuggle up with your gal pals and watch some classic galentines movies or any chic flick! Some ideas are "Mean Girls," "The Sisterhood of the Traveling Pants" or even some romantic comedies like "10 Things I Hate About You".
Don't forget to bring along popcorn, candy, and comfy blankets.
🎮 3. Have a competitive girls game night!
I am ALL about the competition so bring on the scorecards and stopwatches! Host a fun game night with your girls and have everyone bring a snack!
Some of my favorite board games to play with a group of 4 or more are:
Make it competitive and everyone will have a fun time laughing and spending quality time together.
📿 4. Host a jewelry making party.
Order this jewelry making kit and make bracelets, necklaces or earrings for each other! This post on hosting a jewelry making party will help you determine all the supplies needed.
Purchase some beading wire, beads, charms, pliers and clasps. Stay on the Galentines trend and add plenty of hearts and pink/red beads to your jewelry.
The ladies will have a BLAST creating something they can wear all year long! The memories of this will be held on forever.
Now let's get creative and don't forget to bring snacks!
🍕 5. Throw a pizza, taco or cookie baking party!
Let's face it the kitchen is the BEST place to be for any get-together. So why not set up a fun pizza making, taco making or cookie baking party for your gals!
Purchase some store-bought pizza dough from your local pizza shop or grocery store. Have a selection of toppings available and get those pizza stones ready! Here is a great recipe to make pizza at home!
A taco party is SUPER easy. Just make a few pounds of ground beef, shredded chicken or pork ahead of time and keep it in a crock pot to stay warm. Chop up tomatoes, avocado, lettuce, cheese and serve with an array of sauces. Easy to assemble and so fun!
Have a few fun Galentine's themed recipes printed out like these heart cookies, or go classic with these pudding cookies. Have a few large bowls ready and lots of measuring cups. Everyone will have a blast not only making cookies but decorating and EATING them too!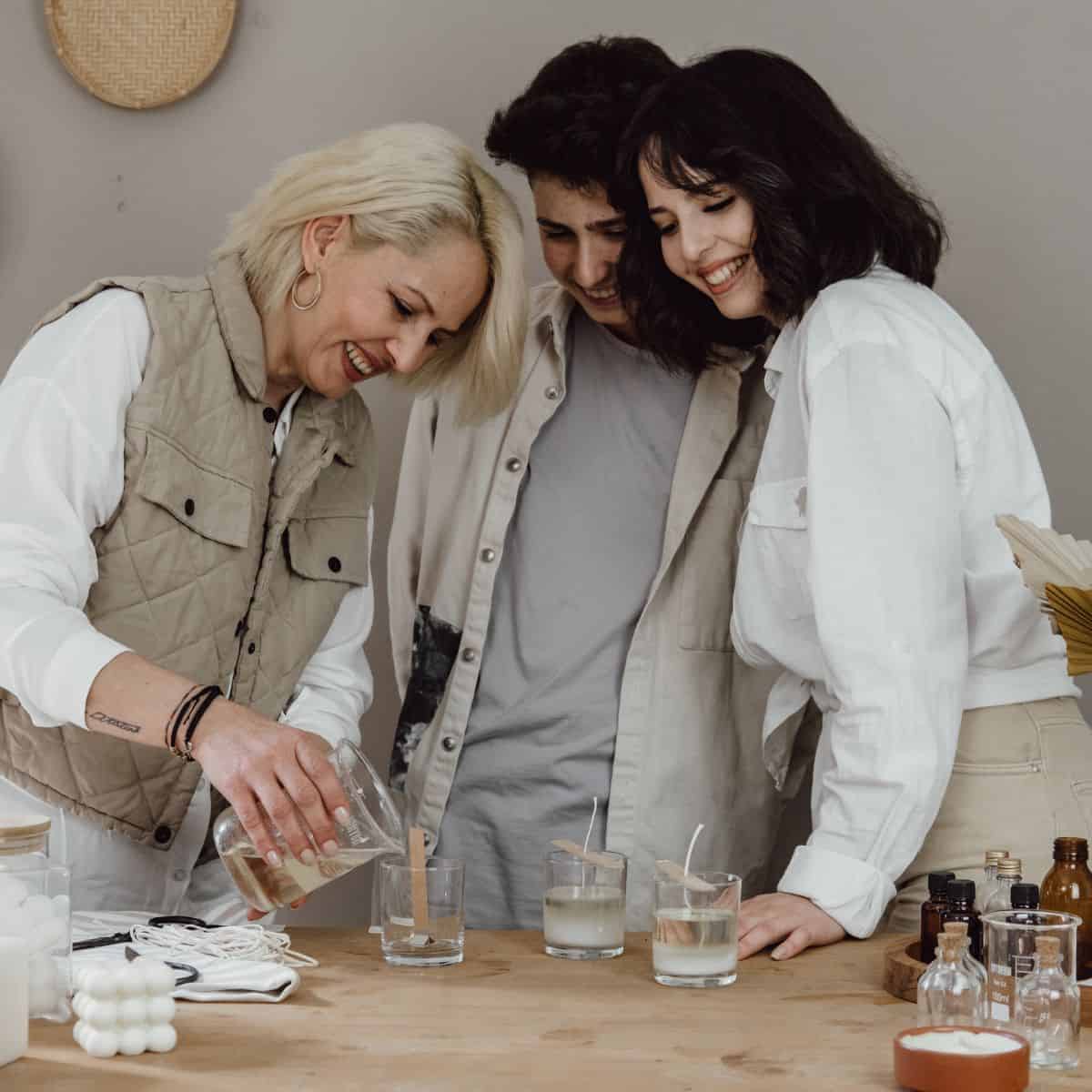 🕯️6. Host a candle making party.
This galentine's day DIY is a bit more crafty and fun! Head to your local craft store and pick up some soy wax, wicks, scents and mason jars. You'd be surprised at what you can find at your local Michael's or craft store.
Aim for Galentine's themed candles by using pink and red wax and scents like rose. This post will show you how to make candles at home.
There are plenty of tutorials online that will show you the basics of candle making. It's a great way to get creative and make something special that the girls can burn while reminicsing.
🍷 7. Host a blind wine tasting!
This is the perfect Galentine's day idea for all wine lovers! A blind wine tasting is much less expensive than going to a winery.
Purchase a few bottles of different varietals, blindfold your gal pals and let the tasting begin. The goal is to taste each glass without knowing what type of grape it belongs to or which region it comes from.
Serve some cheese, crackers and these pink chocolate dipped strawberries!
At the end, guess whose bottle was which and if you get it right you win a prize!
🎨 8. Host a paint and sip party!
If you've ever done Painting With A Twist, you know how fun it can be to paint while enjoying some good drinks.
This can be done at home with a few items.
Purchase canvases, paints, brushes, aprons and other art supplies. Buy wine or pre-mixed drinks for the ladies to sip on while getting creative. You can either find an online tutorial or pick one of your gal's favorite painting!
Here is a youtube video on painting a flower!
At the end of the night each gal will have their own work of art to remember the day by.
🍸 9. Host a drink making party.
What galentine's day would be complete without a delicious cocktail or mocktail!?
Mix up some of your gal pal's favorite drinks and enjoy them while dressed in your best galentines attire! I love a good ALL WHITE party. It's so fancy and makes us ladies feel so elegant.
Some of my favorite drinks are:
9 Easy Mocktails For Your Next Party
Serve some light snacks like chips and dip, charcuterie or even heart-shaped cookies. Don't forget to have plenty of garnishes around as well.
🫕 10. Host A Fondue Night!
Nothing says Galentines day quite like a CHEESY fondue party.
Make your own cheese fondue or chocolate fondue in the crockpot, or BOTH!
Have an array of meats and veggies to dip in the cheese along with pretzels and bread. And when it comes to dessert, have some strawberries, marshmallows, bananas and cookies!
At the end of the night, let out your inner gal pal and have a great time!
No matter which galentines day get together you decide to host, just make sure it's full of fun and memorable moments that last forever. Happy Galentines Day!
11. Host An Outdoor Picnic!
If the weather permits, why not host a Galentines day picnic?
Pack up your picnic basket with some light snacks like mini sandwiches and cold drinks. Have a few blankets ready and have your gal pals bring their favorite outdoor activities like bocce ball, badminton, chess or croquet. Another option is to hold a scavenger hunt!
This is the perfect way to enjoy each others company while out in nature!
Other fun girls night ideas!