Potato appetizers make the party appetizer because of how versatile they are! I mean, you can fry them, bake them, boil them or roast them and they always turn out delicious! Make sure to serve with plenty of dipping sauces on the side!
Potato appetizers are such a great appetizer to serve your guests at any party!
They are an inexpensive way to feed a large group of people whether at a birthday party, cocktail party or pizza party!
These Philly cheesesteak sliders or Hot Ham n' Cheese Sliders are also a great way to serve a lot of people at once.
Potato Appetizer Ideas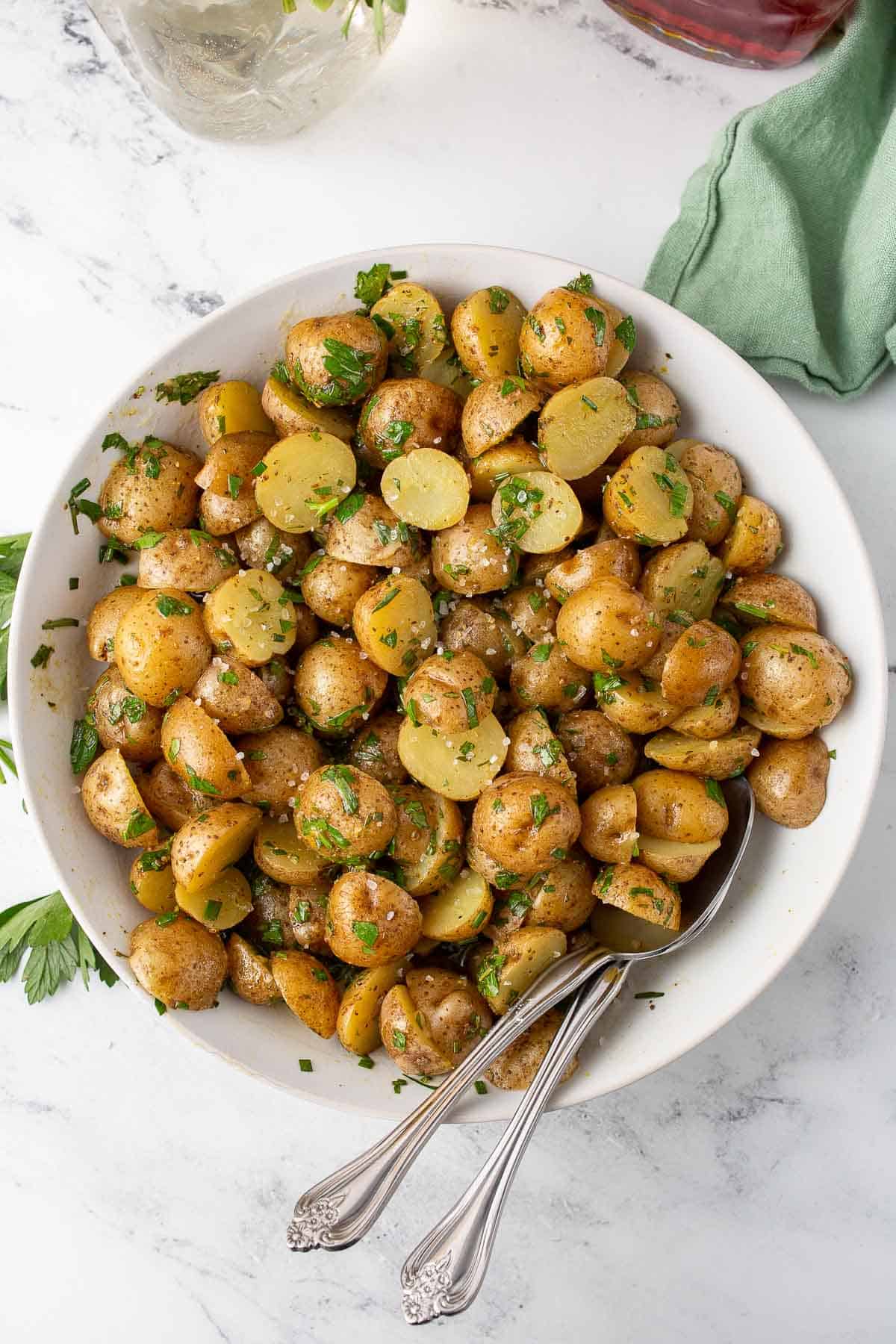 Other appetizers you will love:
Maple Bacon Wrapped Pork Bites with Dipping Sauce
Melitzanosalata (Greek Roasted Eggplant Dip)
Greek Lamb Meatballs Appetizer
Stuffed Greek Cucumber Cups Appetizer (Keto)